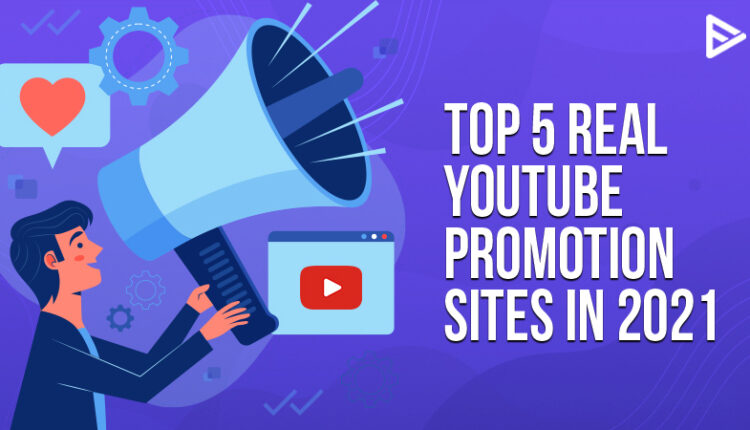 Getting views on YouTube channel is very vital for the growth of your YouTube channel. But how will you get more views on your videos? There are many real YouTube promotion sites that can help you with that. There are many factors, like optimizing your video's title and description, customizing your thumbnail, and posting consistently.
You can buy views for YouTube videos but initially, try getting views organically. In this blog, let's discuss the top real YouTube promotion sites that will help you to promote YouTube videos for views.
Best Real YouTube Promotion Sites
Here are some sites that will allow you to promote your YT channel:
VeeFly
We at VeeFly, help you to get real YouTube views on your YouTube Channel. It's one of the best YouTube Promotion Service since it promotes your YT videos through Google Ads. All you have to do is select a campaign and the location you want to target. VeeFly not only promotes your YouTube video but also provides you with engagement from a real audience. So you don't have to worry about bot views that can actually affect your channel negatively.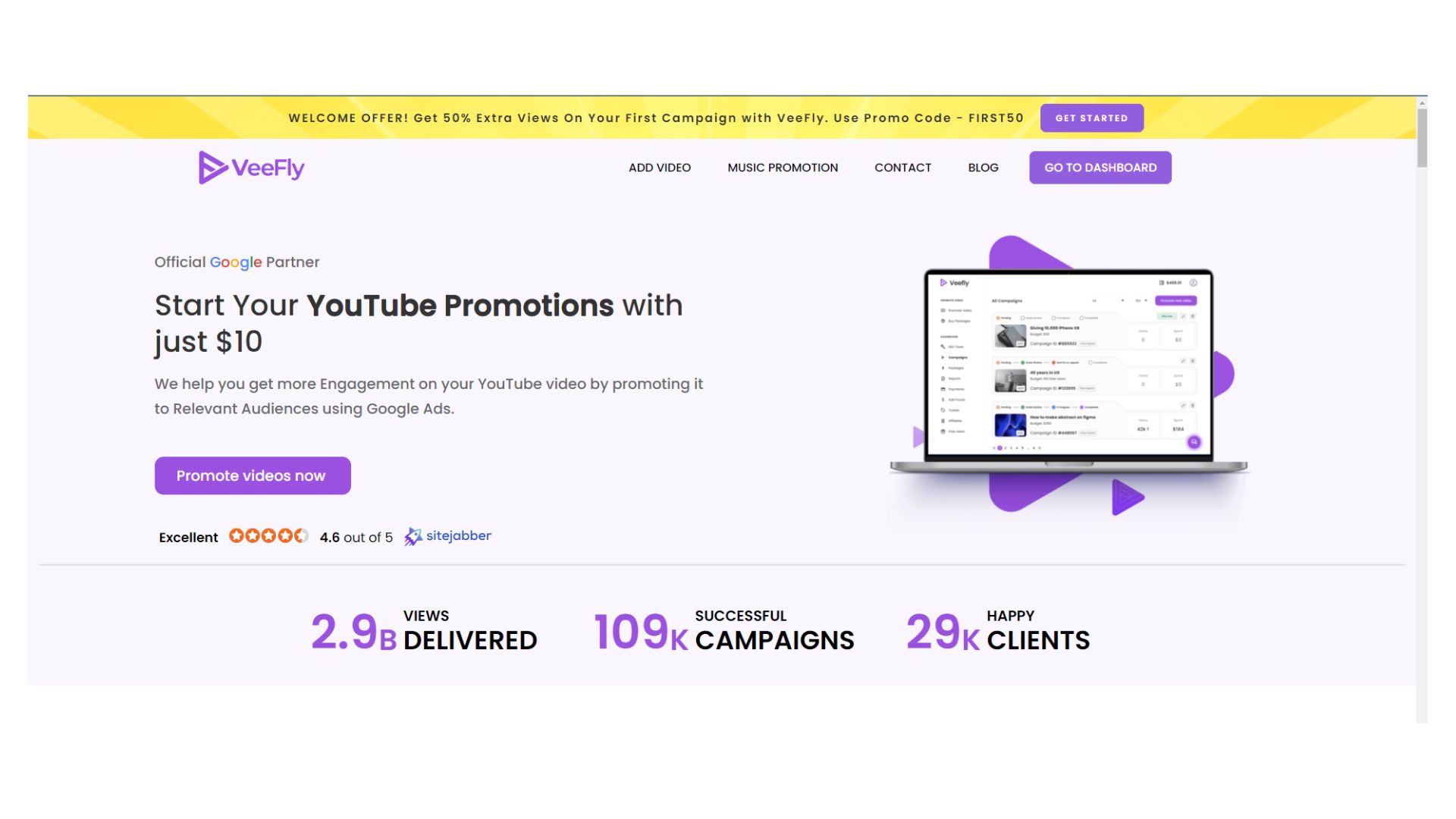 Fiverr For Real YouTube Promotion
Fiverr is one of the best YouTube promotion sites, as it allows you to select your budget. The most beneficial thing about Fiverr is that you can select the time you want to promote your videos. The options available are within 24 hours, 3 days, 7 days. You can compare and select the package according to your own requirements.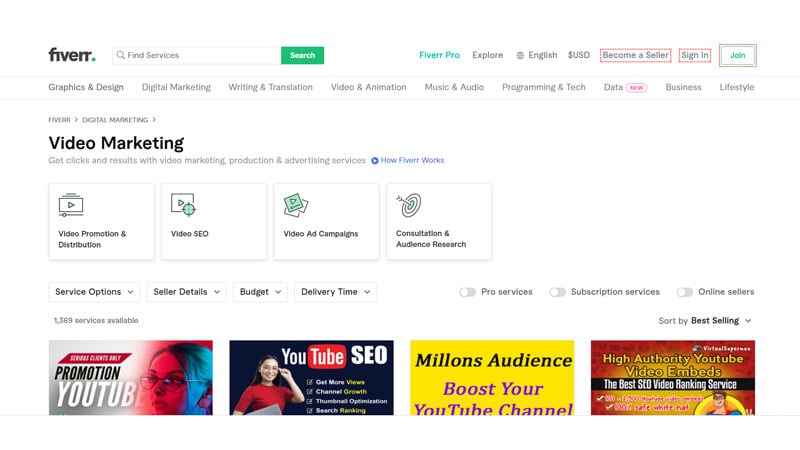 SEO Task
As you know, YouTube is the second largest search engine. SEO Task helps you to improve the SEO for your video. This will help you increase your video's visibility, which will increase the traffic on your videos and your YouTube channel. Once there is traffic on your videos, the engagement on your videos will increase. If you get more views and engagement on your videos, YouTube will start suggesting your YouTube videos.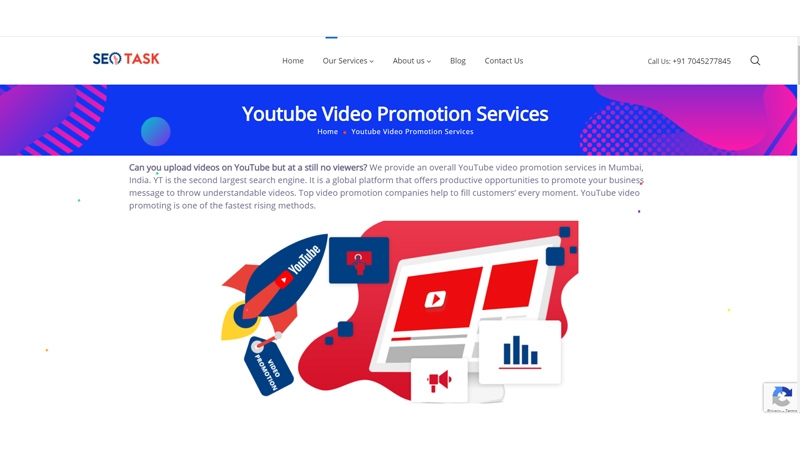 Push views For Real YouTube Promotion
Push Views start working on promoting YouTube videos as soon as they receive a request from you. They provide real YouTube views and refrain from using gimmicks to promote YouTube videos. This platform gives you an overview of the money that you are spending per month. You can select a package of your own choice. The packages available are Promo, basic, standard, and professional at $10, $37, $77, and $127, respectively.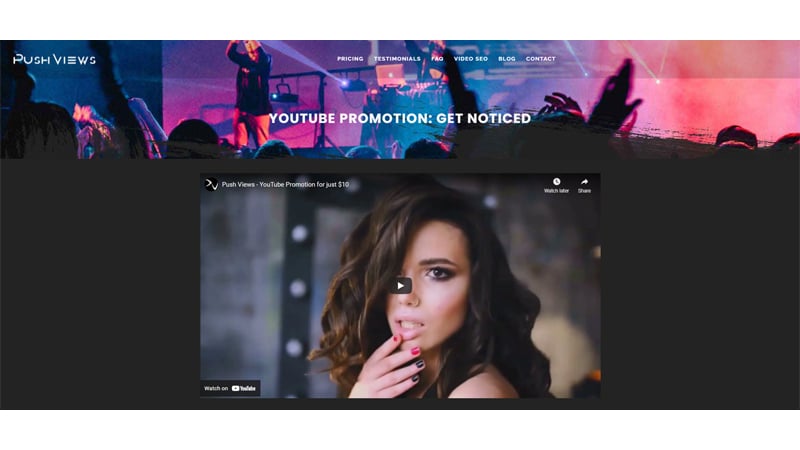 Grin
YouTube has over 37 million channels. If you want to get popular on YouTube, you need to work hard, post consistently, and engage with other YouTubers. Grin helps you by providing shoutouts from popular YouTube creators. They also give suggestions and help you to improvise your content on YouTube.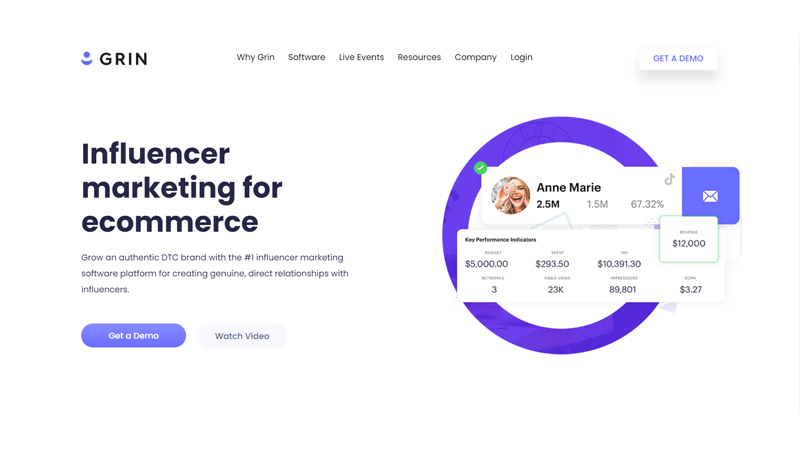 Conclusion
I suggest you use these sites for real YouTube promotion. Now you know how important the role views play for your YouTube channel. Learn how to increase YouTube views in our guide. Try to grow YouTube views organically by engaging with your viewers and understanding their expectations. If you are not receiving enough views on your videos, then you can buy YouTube views.
Frequently Asked Questions
Q1. Does paid YouTube promotion work?
Yes, if you use genuine YouTube promotional sites, you will observe an improved engagement rate on your channel.
Q2. How to get 1k subscribers on YouTube for free?
There are many ways to get 1K subscribers on YouTube for free. Here are some that you must try:
Create a playlist of your videos
Share your content on social media platforms.
Add YouTube cards and end screens to the video.
Q3. What are some websites and apps to promote my YouTube channel?
Here are some sites that you can use to promote your YT channel:
Tubebuddy
VidIQ
VeeFly
Keyword tool
Hootsuite
Q4. Which social media is best for promoting YouTube videos?
You can use social media sites like Instagram, TikTok, Twitter, Facebook, and LinkedIn to promote your YouTube videos.
Q5. Is it advisable to participate in YouTube advertising campaigns?
Through YouTube advertising campaigns, businesses can reach their potential target audience easily.
Q6. What are some common mistakes to avoid when promoting a YouTube channel?
Some common mistakes that people make when promoting a YouTube channel are not making the proper content strategy, not using data-driven videos, and other branding mistakes that can result in ineffective ad campaigns.