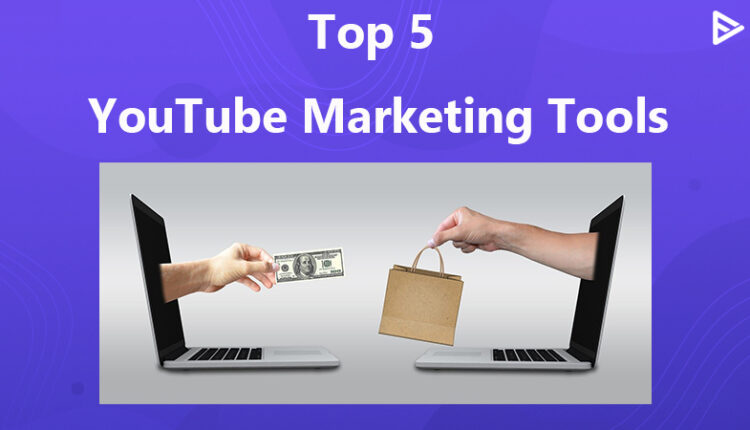 Social media has made marketing easier and YouTube having billions of viewers every day has proved to be the best platform for marketing. This platform gives you a free hand to understand your customers' requirements and interact with your audience innovatively. Today we will discuss the best tools for YouTube marketing strategies. But first, let's understand how to start marketing on YouTube!
Create a channel
There are two types of accounts one can create on YouTube.
1) Personal account
2) Business account
To start marketing your products or services create a business account on YouTube. It allows multiple admin logins to post or engage its business account users. You may create an account with the brand name or with a person's name. Also, add the brand details and the owner's name in the description of the channel.
Here are the top five YouTube marketing tools
This marketing tool is YouTube certified! This platform offers YouTube tutorials for creators to upgrade and enhance their YouTube channels. It also has a Google Chrome extension that allows YouTubers to analyze and understand YouTube analytics.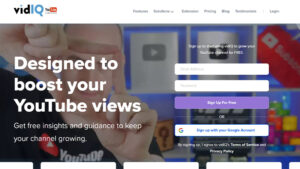 Price
Basic Plan: $0/month
Pro Plan: $7.50/month
Boost Plan: $39/month
Boost+ Plan: $415/month
Pros
Google Chrome and Firefox extension
Provides detailed report analysis
Cons
Its free version can be used by one user only.
You can integrate this platform's mobile app and browser extension free of charge with your YouTube channel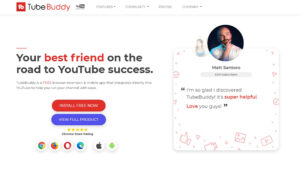 Price
Pro: $7.20/month
Star: $15.20/month
Legend: $39.20/month
Pros
Its an advanced keyword research tool
You can schedule posts
Cons
Has only one license per channel
Biteable provides you with the best animation and professional editing features.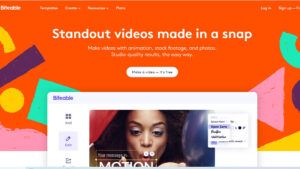 Price
Basic plan: Free of charge
Plus: $19/month
Ultimate: $49/month
Pros
Multiple templates for various type of videos
Allows you to share videos with other social media platforms as well
Cons
Limited available options
One of the most difficult challenges that creators face is coming up with new and trending topics. BuzzSumo will do this job for you! It helps you to know the current trending topics for you.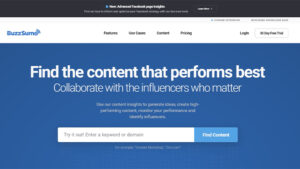 Price
Free plan: Limited up to 10 searches
Pro: $99/month
Plus: $179/month
Large: $299/month
Pros
Find influencers according to your requirements on other social media platforms as well
Allows you to view the backlinks performance
Cons
The free plan has limited features
Comparatively expensive
This is one of the most valuable and essential platforms for marketing on YouTube. This platform allows you to edit thumbnails and banners for YouTube marketing with multiple templates and fonts.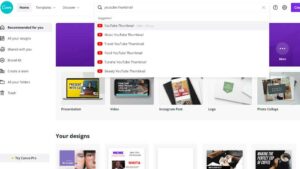 Pricing
Free version
Pro: $122/year
Enterprise: $30/person
Pros
User-friendly and simple interface
Multiple templates and fonts
Cons
Enterprise version is payable per individual
Concluding thoughts
These are some of the YouTube marketing strategy tools that will help you build your YouTube channel. Veefly also helps you to build your channel. Read our complete guide to create an effective marketing strategy. Learn how to create DIY YouTube marketing videos here.