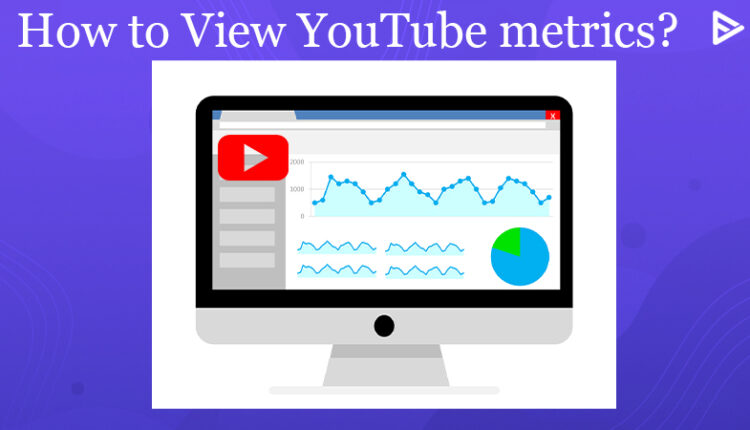 As a creator, you must know what audience you want to reach out to! How will you know if your content is viewed by the audience you are targeting? Are you wondering how you will analyze your channel's performance? YouTube allows you to track how your channel, videos, and the other content on your channel is performing via reports and metrics. Today, in this blog we will discuss how to view YouTube Metrics and the top metrics that will help you to boost your channel.
What are YouTube Metrics?
Analyzing and studying reports has never been more YouTube metrics that give you a detailed analysis of your channel's performance. These metrics include the counts of views received on your video. It closely analyzes the likes and dislikes of your audience. There is a lot of data available in the reports. You need to know how to analyze these reports because they help in understanding the audience's requirements.
How to View YouTube metrics?
Here are a few steps that you need to know to extract YouTube metrics.
Login to your YouTube account
Click onto 'YouTube Studio'
Select 'Analytics' on the dashboard.
You can view the reports in overview, reach, engagement and audience.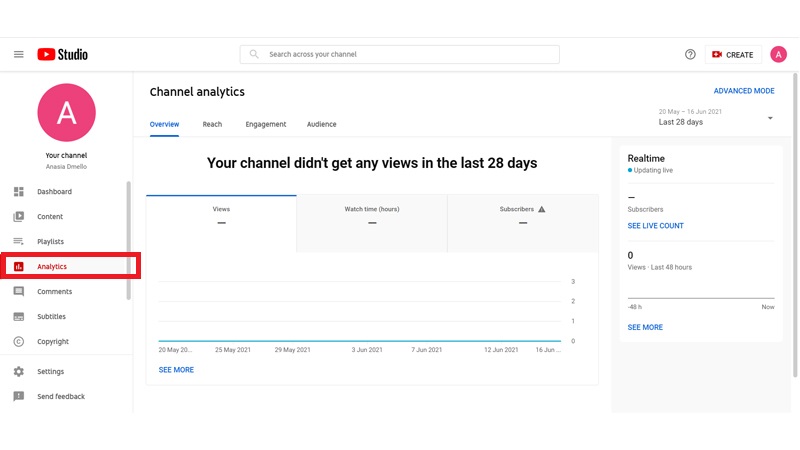 Top 5 YouTube metrics you can audit
Who's viewing your videos
This demographic image explains the age, gender, and location of the audience watching your videos. It gives you a detailed overview of the audience you need to target and the audience that is interested in your videos.
Audience Engagement
The comments and likes on your account demonstrate a lot about the videos that your viewers are interested in watching. People usually provide suggestions and share feedbacks in the comment section. This will help you understand what your viewers are interested in watching and work on those strategies for your upcoming videos.
Unique audience and subscribers
The unique audience is the assumed number of individuals that watch your videos only for a particular period of time. This is the actual size of your audience.
Your subscribers are your supporters. Your subscribers get notified when you upload your videos. They watch your videos frequently and that will help you to get more views.
Video's Watch duration
Watch duration is the amount of time your viewers have watched your video. The watch time report shows you the exact watch time your videos have. YouTube algorithm assumes that the more watch time you have the more engaging your video is.
Viewers retention and re-watch
The audience report shows you the rate of the audience who watch and leave your videos. This will help you to understand your future video strategies.
Re-watch is the amount of time your audience rewatches a certain part of the video.
Concluding words
You can also see the most popular queries of your audience that guide them to your video in YouTube's Search Report under Traffic Sources Report. As you know YouTube Metrics are part of YouTube Analytics. To learn more read our guide that will help you in Understanding YouTube Analytics – A Simple Guide