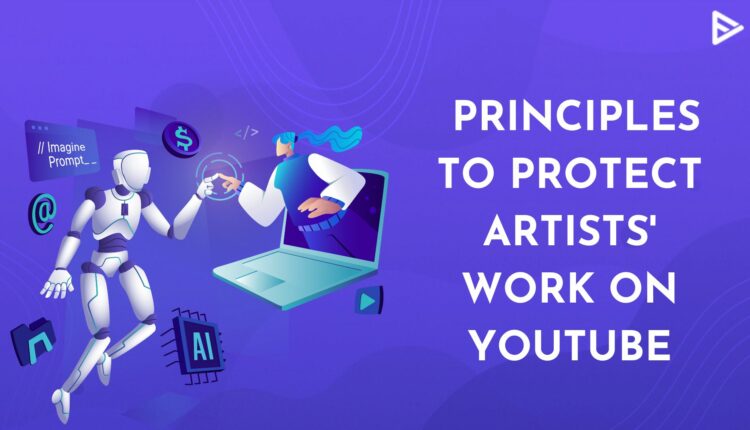 Artificial intelligence is at a faster pace, empowering creativity, implementing new ideas, and even transforming industries. Considering that, the YouTuber's chief executive officer, Neal Mohan, discussed with multiple AI experts across YT and developed AI YouTube principles. This blog will explain what these principles are about and how they will impact the platform.
AI YouTube Principles For Partnering With The Music Industries

YouTube is the best video-sharing platform in the world. This became home for iconic music videos and breakout artists. Neal Mohan says that their deep partnership with the music industry has enabled them to innovate and evolve together in building products. But this time, they are working closely with their Music partners to expand an AI framework so they achieve the objective. The three fundamental AI YouTube principles will help enhance the work's creativity and integrity.
AI YouTube Principle 1
AI is here, and we will embrace it responsibly with our music partners. Since AI unlocks new forms of creativity to achieve the goal, YT and the music industry agree on responsibly embracing the rapidly advancing field. YouTube aims to collaborate with the music industry to foster creativity and increase the pursuit of responsible innovation.
YouTube Principle 2
AI is ushering in a new age of creative expression, but it must include appropriate protections and unlock opportunities for music partners who decide to participate. YouTube has a strong track record of protecting artists' work from plagiarizers. Apparently, YouTube has invested over the years to guard the systems that help balance the interests of copyright holders.
AI YouTube Principle 3
We've built an industry-leading trust and safety organization and content policies. We will scale those to meet the challenges of AI. YouTube has spent years investing in the policies and trust & safety that can protect the YT community. Using AI-generated content may lead to trademark and copyright abuse, misinformation, spam, etc. Thus, this principle will also apply to AI-generated content to keep it secure.
These principles are designed to embrace AI responsibly and develop appropriate tools to safeguard artists. Mr. Neal Mohan revealed that more information will be shared on specific technologies, policies, and YT monetization opportunities in the following months.
Conclusion
AI YouTube principles embrace artificial intelligence technologies, granting protection of artists' work while providing opportunities and investing in trust. This will help YouTube build stronger with their music partner and achieve common goals.