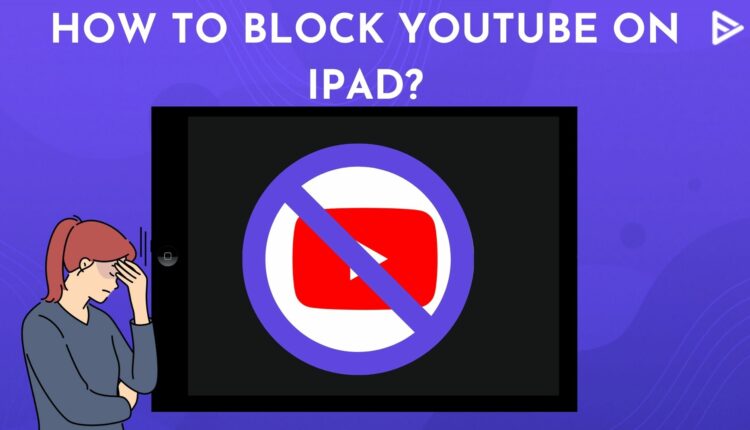 If you are a parent to a 4-year-old, you know how difficult it is to keep them away from the iPad and other mobile devices. They spend hours on YouTube, which is not a good practice for their health. It's suggested that parents block YouTube on iPad to ensure their kids aren't watching content they shouldn't. YouTube is officially rated 12+, so you can try YouTube kids, which is a kid-friendly YT app.
But if you still want to block YouTube on iPad completely, keep reading below.
How To Restrict YouTube On iPad?
For a start limiting screen time can be a good option. This will put a habit of limited usage and eventually less use of YouTube. Here's how you can do it:
Open settings and go to screen time.
Tap on content and privacy restrictions.
Now, enable content and privacy restrictions and then select content restriction.
Next, tap on apps and set the limit to 17+.
Now, if the YouTube app is already installed on your device, it will not be visible on the app screen, and your kids won't be able to access it. The app will also not be shown on the App store. However, this will also restrict all the apps rated 17+, and you won't be able to download them on your device.
Block YouTube On iPad Browser And Safari
Now that your kids cannot download the app, they will switch to the browser version. However, you can also block the YouTube website on your iPad.
Go To Screen time and then select content and privacy restrictions.
Tap on content restrictions and then tap on web content.
Choose limit adult websites, but this will not block YouTube because it is not an adult website.
Now, under the never allow section, enter the YouTube website URL. (https://www.youtube.com)
So, even if your children try to access the YouTube website on their iPad, they won't be able to access it.
Frequently Asked Questions
Q1. How To Remove YouTube From iPad?
Uninstall YouTube by holding it and then tapping on remove the app. Once that's done, go to settings, then go to screen time and content and privacy restrictions, and tap on iTunes and App store purchases. Now, tap installing apps and select don't allow.
Q2. How Do You Set A Time Limit on YouTube?
To set a time limit on YouTube, go to screen tap, turn on screen time, then tap Continue, select this is my child's iPhone, and enter the screen time passcode. Next, go to app limits and add limits. Check the entertainment box choose youtube, and tap next. Set the timer as you want, and tap add.
Q3. How Can I Disable YouTube On iPhone?
To disable the YT app, go to settings and then go to apps and select YouTube. Then select the disable option, and that's it!
Q4. How To Block Someone On YouTube?
To block someone on YouTube, you need to go to the concerned person's channel, tap on the three dots, and select the block option.
Conclusion
YouTube is a great learning tool, but overuse of anything can be harmful to oneself. Especially with kids, parents must be careful and monitor what their kids watch online. They should block YouTube on iPad and Android devices if their child is watching something they should not. That's all you need to know about how to block YouTube on iPad.