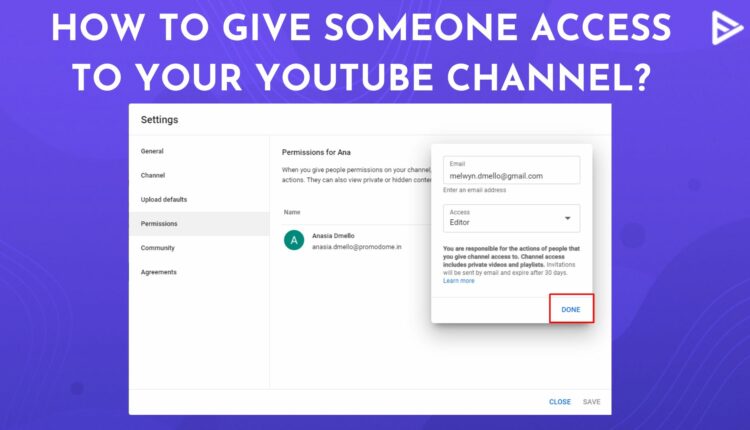 Being a YouTuber is challenging as several other activities go hand in hand with creating content. Editing videos, uploading them, and engaging with the audience cannot be done by one individual. Hence, you can split the responsibilities if you know how to give someone access to your YouTube channel.
How To Share YouTube Channel Access?
You do not have to worry about sharing your Google account details with anyone else. YouTube allows you to assign roles to the other person. For example, you can choose between the roles of the manager, editor, and viewer.
1. Open YouTube on a browser and sign in to your channel.
2. Click on the profile icon in the right corner and select YouTube Studio.
3. Once you are redirected to YT Studio, select, Settings.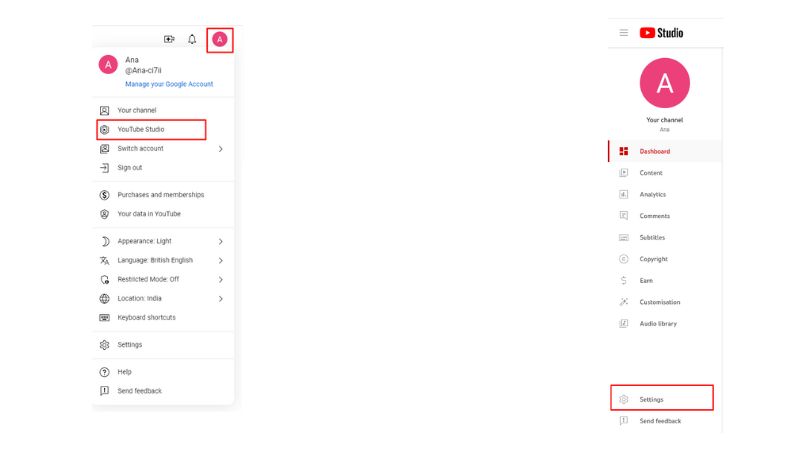 4. Then, click permissions.
5. You must invite the person you want to share access to the YouTube channel.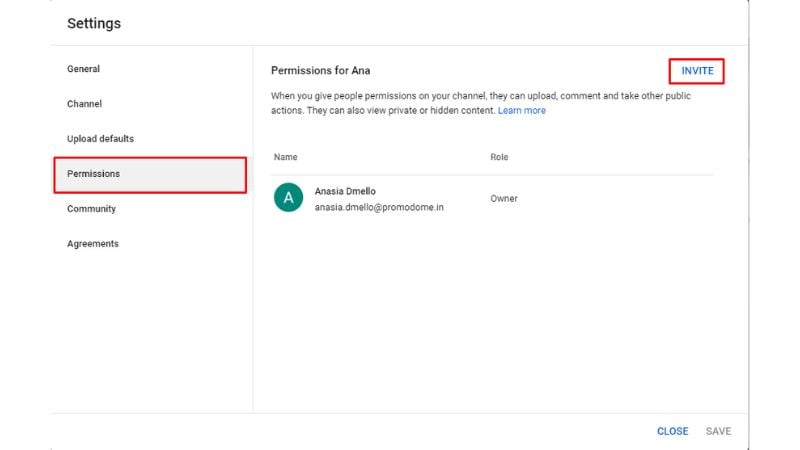 6. Enter the person's email ID, and from the drop-down, select the type of access you want the person to share.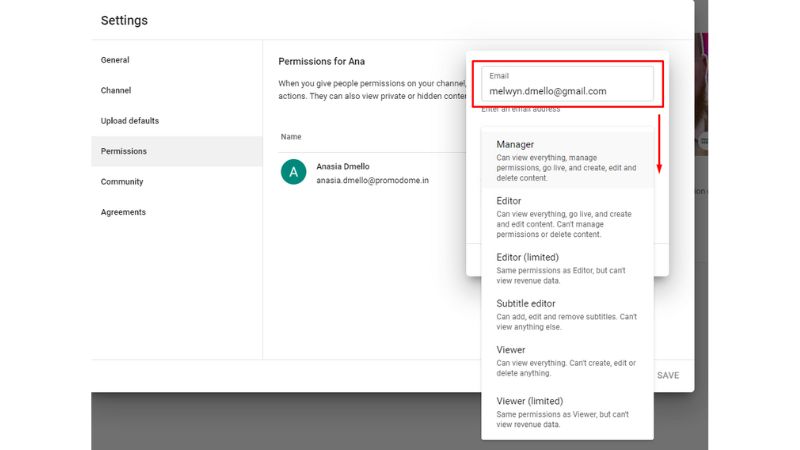 7. Once you have assigned the role to the person, click done.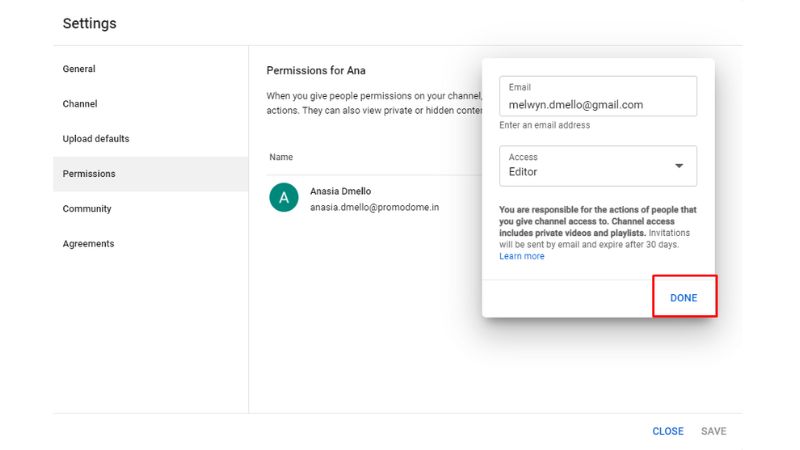 8. Once you have sent the invite, you must click save.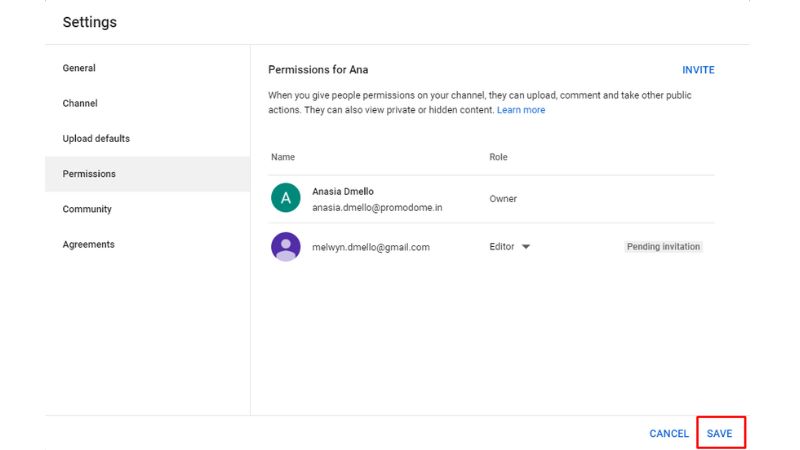 Frequently Asked Questions
Q1. Can I give someone access to my YouTube?
You can let multiple people access or manage your YouTube channel without giving them access to your Google account.
Q2. Can two people manage one YouTube channel?
Yes, two people can manage one YouTube channel. But the channel's owner can grant access to users and also set roles to avoid channel management issues.
Q3. Should you make a separate email for the YouTube channel?
You need a Google account to log in to your YouTube channel. But that does not mean you have to use your personal Google account; you can create a separate Google account for the YT channel.
Q4. Can I add another email to a YouTube channel?
Yes, you can add a recovery email or another alternative email on your YouTube channel. To add another email, you need to follow these steps:
Open YouTube on your desktop and click on your profile picture on the right side.
Click on Manage your Google account.
Select personal info from the left side menu.
Go to contact info and click on your email.
You can add a recovery email by clicking add recovery mail.
Conclusion
Wasn't knowing how to give someone access to your YouTube channel easy? You can also limit the editor and viewer access. So no one can delete or upload any content without your consent. You don't have to worry about your YouTube channel getting hacked; since you don't have to share your Google account credentials with anyone to share your YT channel.