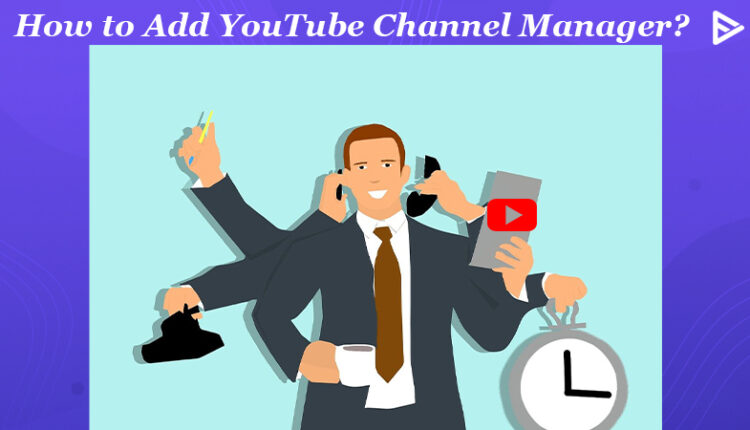 YouTube has more than 37 million active YouTube channels and over 500 hours of videos are uploaded daily. The competition has been growing. Along with YouTube a lot of creators are completing benchmarks and earning monetary benefits! YouTube has constantly supported its creators and artists to turn their talents into the profession. So as you grow, you need people to support your backend channel! YouTube allows your channel to be handled by multiple people.
Why should you add a YouTube Manager?
As your channel grows, you need support to run your channel. You will need someone to plan strategies, find the latest trends, optimize your videos, upload your content while you can concentrate on building content! Therefore, YouTube permits you to manage your account by multiple individuals.
The YouTube Manager can carry out these tasks for your channel:
Audit your channel
Research trending keywords to optimize your channel
Analyze your YouTube Channel Analytics
Upload Videos
Write titles and descriptions for your videos
Prepare thumbnails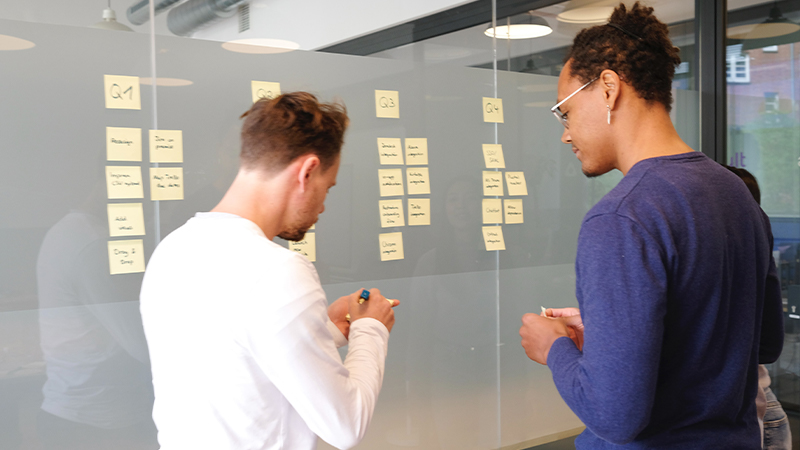 Eligibility to add YouTube Manager to your channel
Multiple people can manage your account with their Google account If your channel is linked to a brand account. Also, the benefit of having a brand account is that you don't need a different username and password to manage your channel if it's linked to a brand account.
Even if you don't have a brand account, you can still give access to multiple people to manage your account without sharing your Google account. That means you need to invite people to manage your channel because that's better than sharing your password! It also allows you to give the required amount of access they need to manage your channel. Additionally, your manager won't need his or her YouTube account to check the comments and views on your videos which will make their work less complicated.
If you invite people to manage your channel, they can only manage your channel using YouTube Studio on a system. They cannot access your YouTube channel on mobile or YouTube API.
Also, they will have limited access to YouTube Studio. For example, they cannot join live streams or comment on other channel's videos or create a story.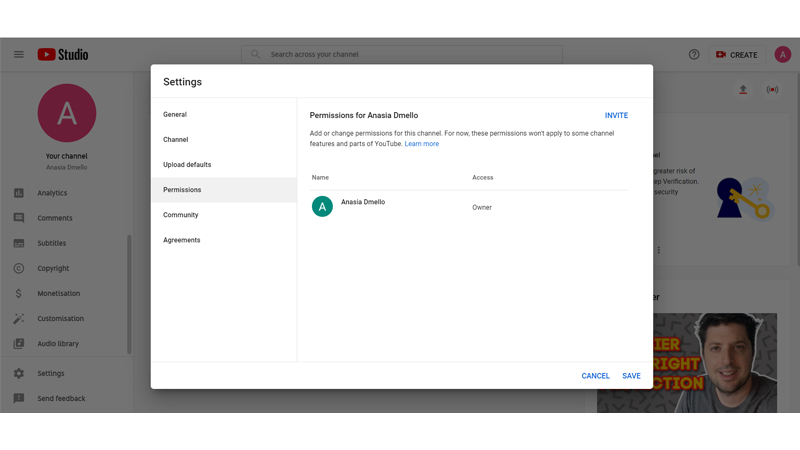 How to Add YouTube Channel Manager?
Follow these simple steps to add YouTube Manager to your channel:
Login to your YouTube Channel.
On the upper right hand, click on the user icon.
Select 'YouTube Studio'
Click on 'Settings'.
A dialogue box will pop up. Select 'permission'
Click on 'invite' and enter the email address of the person you want to give access to.
You can select the role you want to assign to the person. Manager, Editor, and viewer are the roles you can assign to the person you want to give access to.
Now 'Save' your changes.
Concluding thoughts
You should add YouTube channel managers to concentrate more on making your content. Read our guide to know How To Convert YouTube Regular Channel Into A Brand Account? Also, learn How To Use YouTube Creator Studio To Your Benefit?