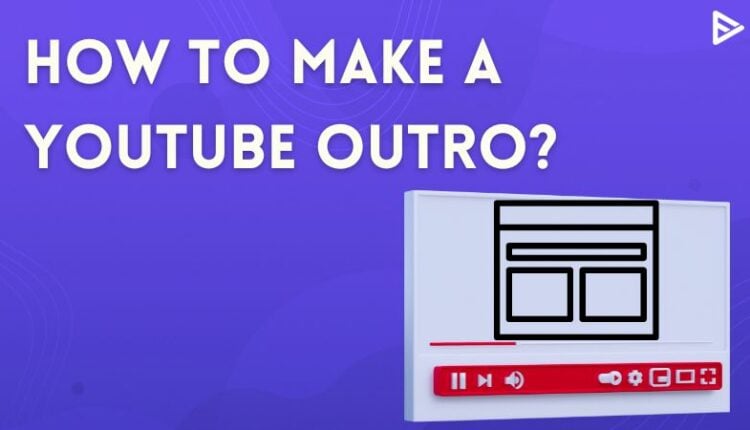 This is the ultimate guide on how to make a YouTube outro. Do you want your subscribers to view more videos and spend more time on your YouTube channel? YouTube end cards and outros make it simple for viewers to find further content to watch and even visit your social media channels. They are useful in reaching more audience and increasing your subscriber base. We will discuss further what is the importance of YT outros, but first let us see what is YouTube outro?
What Is A YouTube Outro?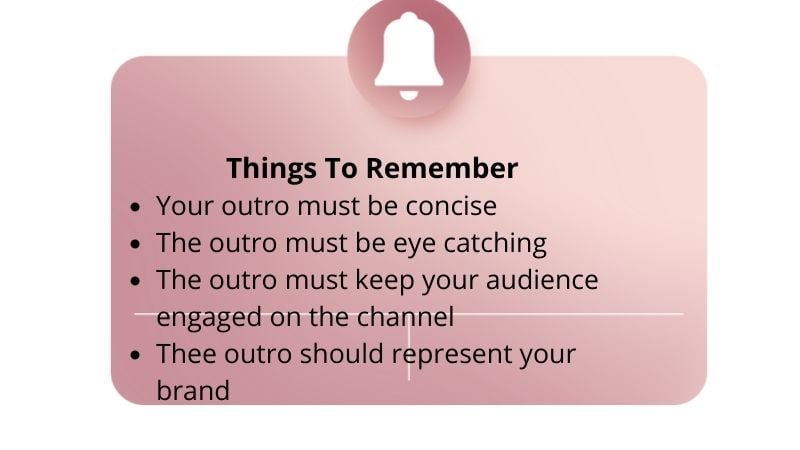 A YouTube outro is very essential for your channel as CTA can help you increase your subscribers and following list across other social media sites. An outro, often referred to as a "end slate," is the final set of images that appear at the conclusion of a video. It helps your brand make a strong statement and better connect with your subscribers.
YouTube Video Outros: Size, Format, Dimensions
The video length should be 25 seconds long.
The ideal resolution is 1920 x 1080 pixels
The aspect ratio must be 16:9
The best format for a YT outro is MP4 format
What Is The Importance of Video Outro?
The elements of the YouTube video can keep the viewers engaged on your other videos on the channel. You can link your previous video's link in the outros.
The video outros must be eye-catching and it must stand out. CTA may motivate viewers of your content to take meaningful action. By including CTAs in the outros, you may persuade the audience to take the desired action.
How To Create A Free YouTube Outro Template In Canva?
Follow these steps to make a YT outro for your videos:
Open Canva on your laptop
Search for YouTube video outro templates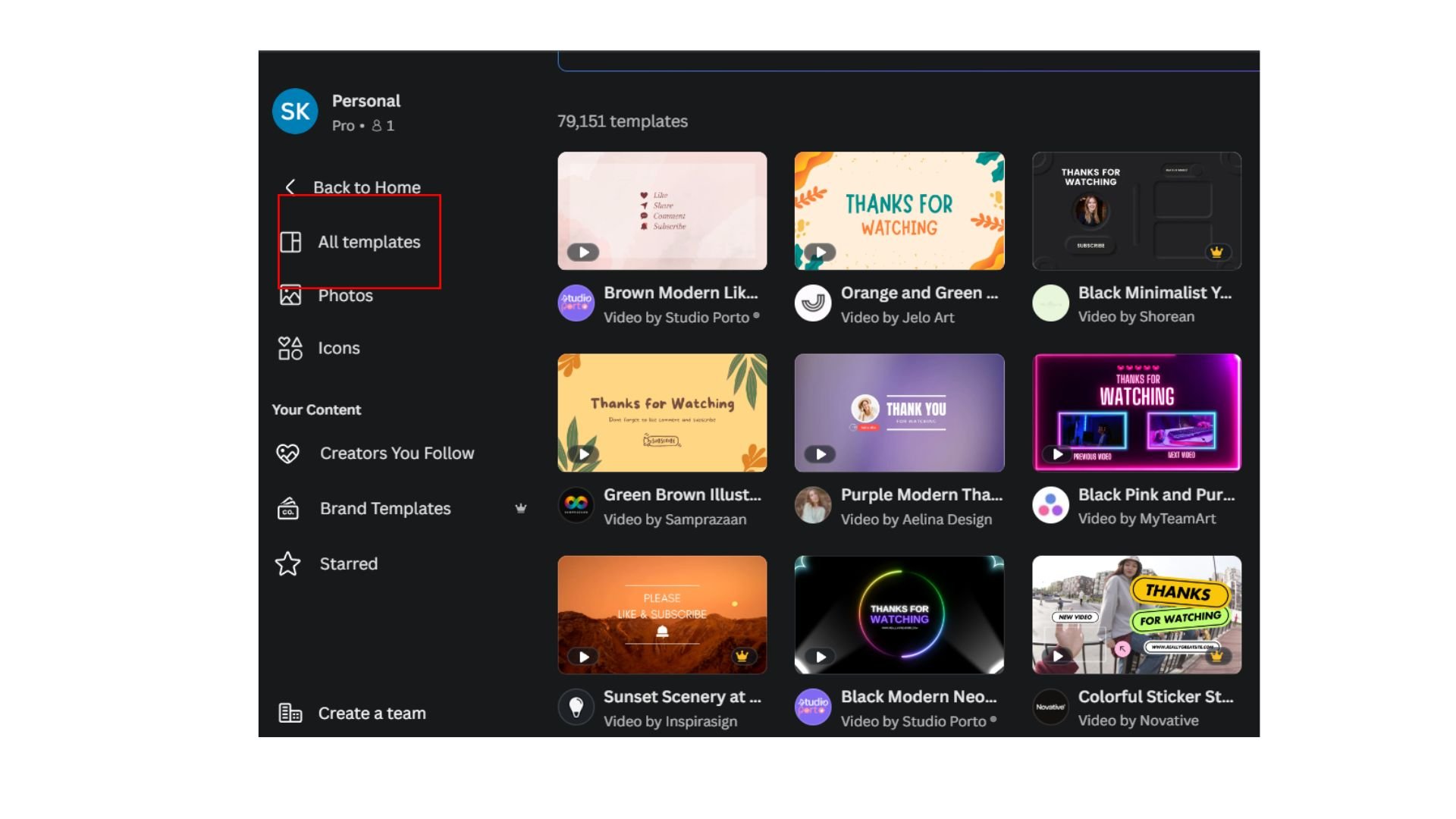 3. Explore free templates and select the one you would like to customize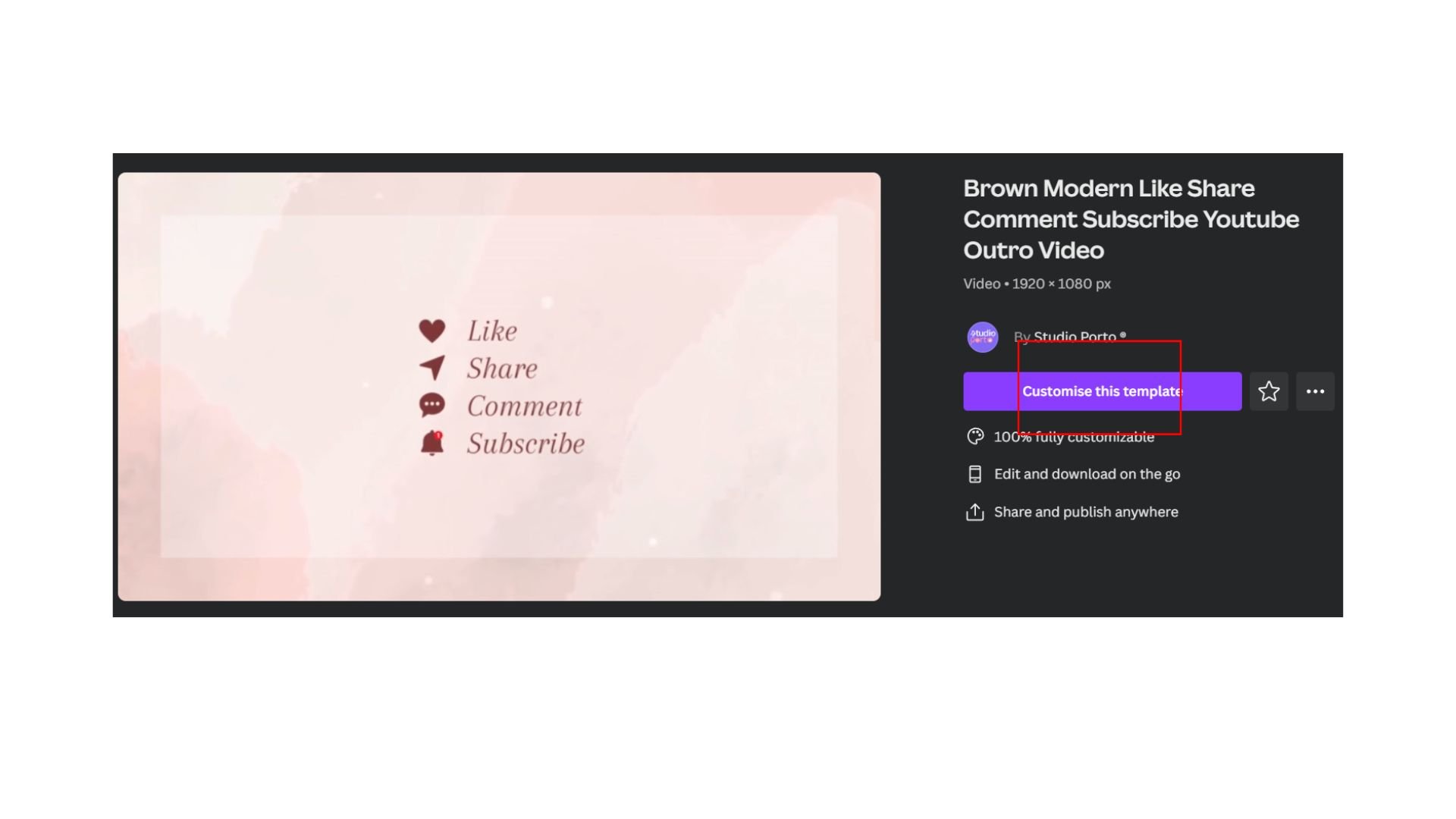 4. Once you tap on customize, you will see more options to choose from.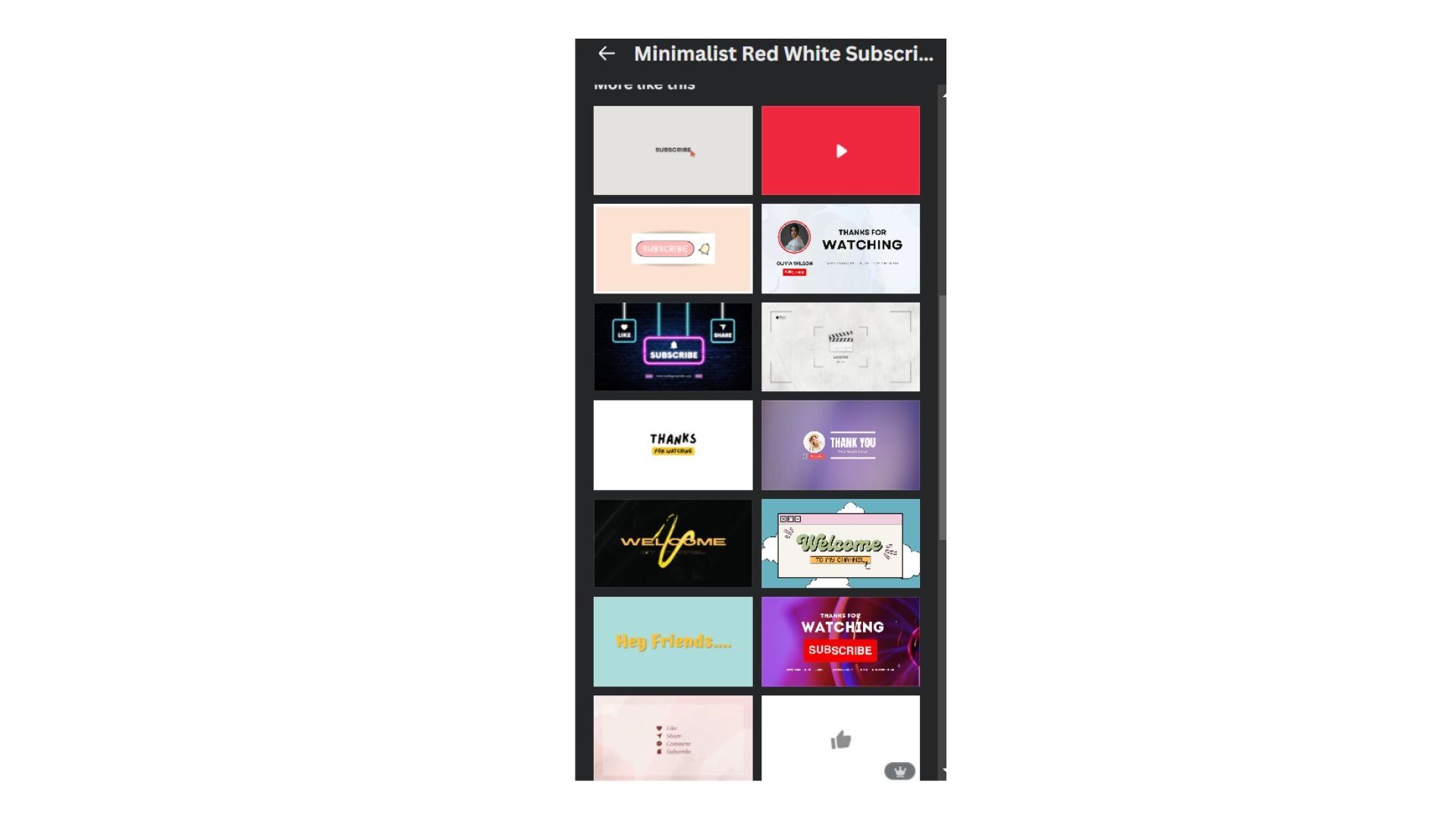 5. Download the changes and save.
How To Make A YouTube Outro To Grow Your Channel
To maximize the potential of your videos, you need to have a solid grasp of how to make them interesting. Here are some helpful hints to get you going:
Be consistent: Keep your video's tone of voice, color scheme, logo, and content style constant. It will assist you in giving your audience a compelling brand experience.
Keep it short: Keep it brief, you can use voiceover and never add to many effects. Finish with your name, a few call-to-actions, and the logo of your brand.
Select the right audio: Depending on the genre of the channel, add sounds and music that compliments the video and delivers the message.
Should be in sync with your brand: It's an important step in making your videos consistent with your brand identity to raise the brand recognition.
Frequently Asked Questions
Q.1 What is a good outro?
A good outro is being consistent, keep it simple and short. A YouTube outro's optimal resolution is 1920 x 1080 pixels. It is best to keep the 16:9 aspect ratio. The outros will seem remarkable as a result when seen on small screens, such as a smartphone screen.
Q.2 What should a YouTube outro say?
The audience wants to move to the next video on your channel so your video outro must include a sneak peak of the next video to keep the audience engaged. Or you can include behind the scenes video to make it interesting.
Q.3 What do you say in an outro?
Keep it simple and engaging. There are a few things you must include in an outro, for example, CTA, brand logo, name, engaging sound. Keep it short and crisp.
Conclusion
That's it! We have explained you how to make a YouTube outro and also explained the importance of having an outro for your videos. Outro videos may keep viewers' attention for a longer period of time by giving your end cards a more aesthetically beautiful and distinctive brand background. We advise utilizing end cards and outro videos together. To improve your performance on YouTube you must know how to use creator YT studio to maximize the results.