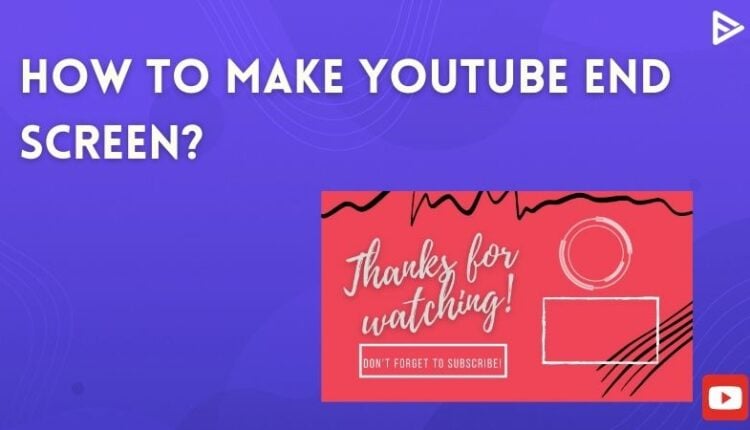 Let us find out in this blog how to make YouTube end screen. This guide is all you need to know more about YouTube end screens and how to make the most of it. We will also take you through what does an end screen means and how to create end screen templates.
What Is A YouTube End Screen?
YouTube provides artists with end screens, sometimes known as video outros, as tools to encourage viewers to take action after watching their videos. Links to various videos or playlists, subscribe CTAs, links to authorized websites, and links to other channels can all be found on your end displays. Along with YT outros, you must also play attention on channel description templates for maximum impact.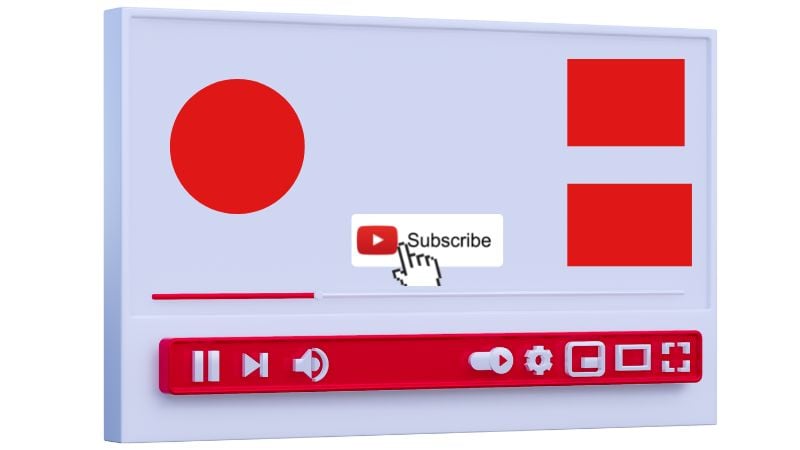 The final five to twenty seconds of your videos are played on end screens. To optimize the impact of your end screen cards and encourage people to connect with your channel further and increase views and engagement, make sure the items you decide to offer do so at the appropriate moment.
What Is The Standard Dimension of A YouTube End Screen?
Standard resolutions for size and HD aspect ratio are 1280 by 720 pixels and 1920 by 1080 pixels, respectively.
How To Make A YT End Screen?
These elements are displayed on top of the final few seconds of your videos. In this section, we will guide you how to make a YouTube end screen from your own channel. You may add an end screen YouTube to your videos in YouTube Studio by following these simple steps:
From your YT account, go to YT studio
From the left side of the section, select content
Choose the pencil icon
From the below options, select end screens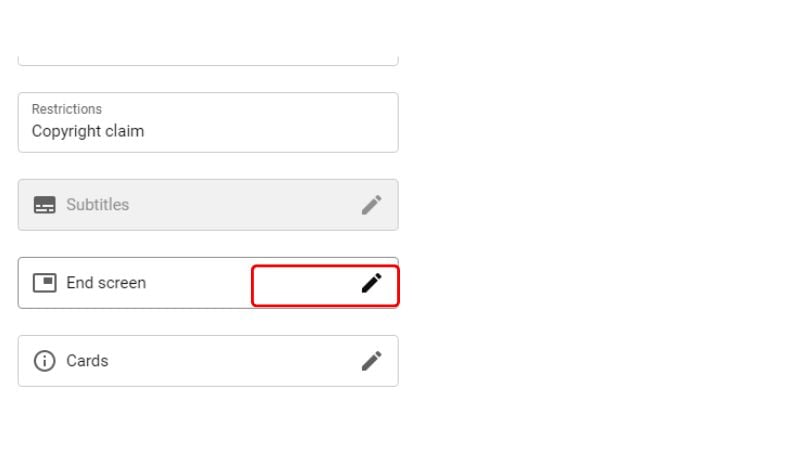 Add elements. Here you will be presented with two options, select elements from the video itself or allow YT to select the elements.
By choosing Preview in the top left corner, you can see how the finished screen will look before saving it.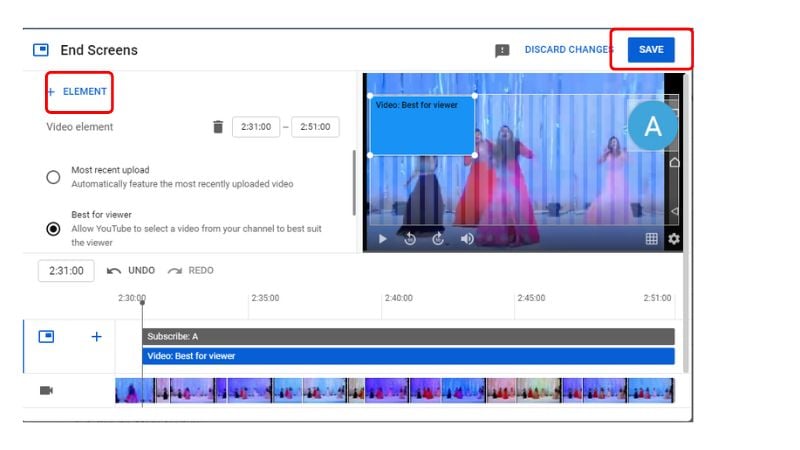 Once done, click on save.
YouTube End Screen Templates
There are many free YT end screen makers you can try. You can take advantage of these sites to create amazing end screens for your videos. We will provide you with some options that you can try and create a new stunning design:
Canva: With the help of a pre-built template or from scratch, create a customized end screen. You may add graphics, icons, stickers, and even animated effects.
Adobe Spark: The website is easy to navigate and use and there are various template available that you can use to create YT end screen for your channel's video.
It might take a lot of work to build custom themes like this for your YouTube end screen, especially if you're not an expert editor. When you're finished making your own YouTube end screen, all you have to do is download it and include it at the very end of your video on YouTube. Just be sure to remember to modify the parts based on your unique end screen before uploading the YouTube video.
Frequently Asked Questions
Q.1 Why can't I add an end screen YouTube?
End Screens are not permitted for videos marked as "Made for Kids." So if your channel is made for kids, you cannot add end screen.
Q.2 How long should your end screen be on YouTube?
It should be between 5-20 seconds.
Q.3 What is YouTube aspect ratio?
YT's aspect ratio is 16:9
Conclusion
That's it! Here's how to make make a YouTube end screen. We hope you have understood the step by step guide on how to make a YouTube end screen. If you do not want to add end screens directly from the video, there are templates that you can use to create a high quality end screen that looks professional and it is simple and easy to use. Also find out the importance of YT end screen and why you must use end screens.