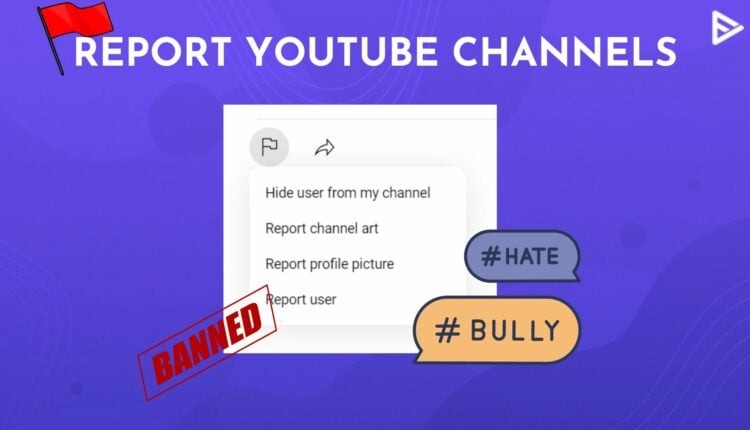 Let us learn how to report channels on YouTube. YouTube is a very informative platform. There is a lot to learn and take inspiration from. So, whether they are cooking videos, travel shows, or motivational videos, that is not always the case, as you might come across inappropriate YT channels. In such times, you must report the channel. Therefore, we are here to guide you on how to report a channel on YouTube.
How Do You Report A YouTube Channel? (Desktop)
Reporting a channel is no fun, but as a responsible user, you must report a channel on YouTube if the channel violates YouTube community guidelines, rules, and regulations. If you believe the video is misleading, or if the channel is uploading and spreading hate, harassing, or abusing anyone or a community.
Here are the steps to report YouTube channel:
Login to your Youtube channel on your desktop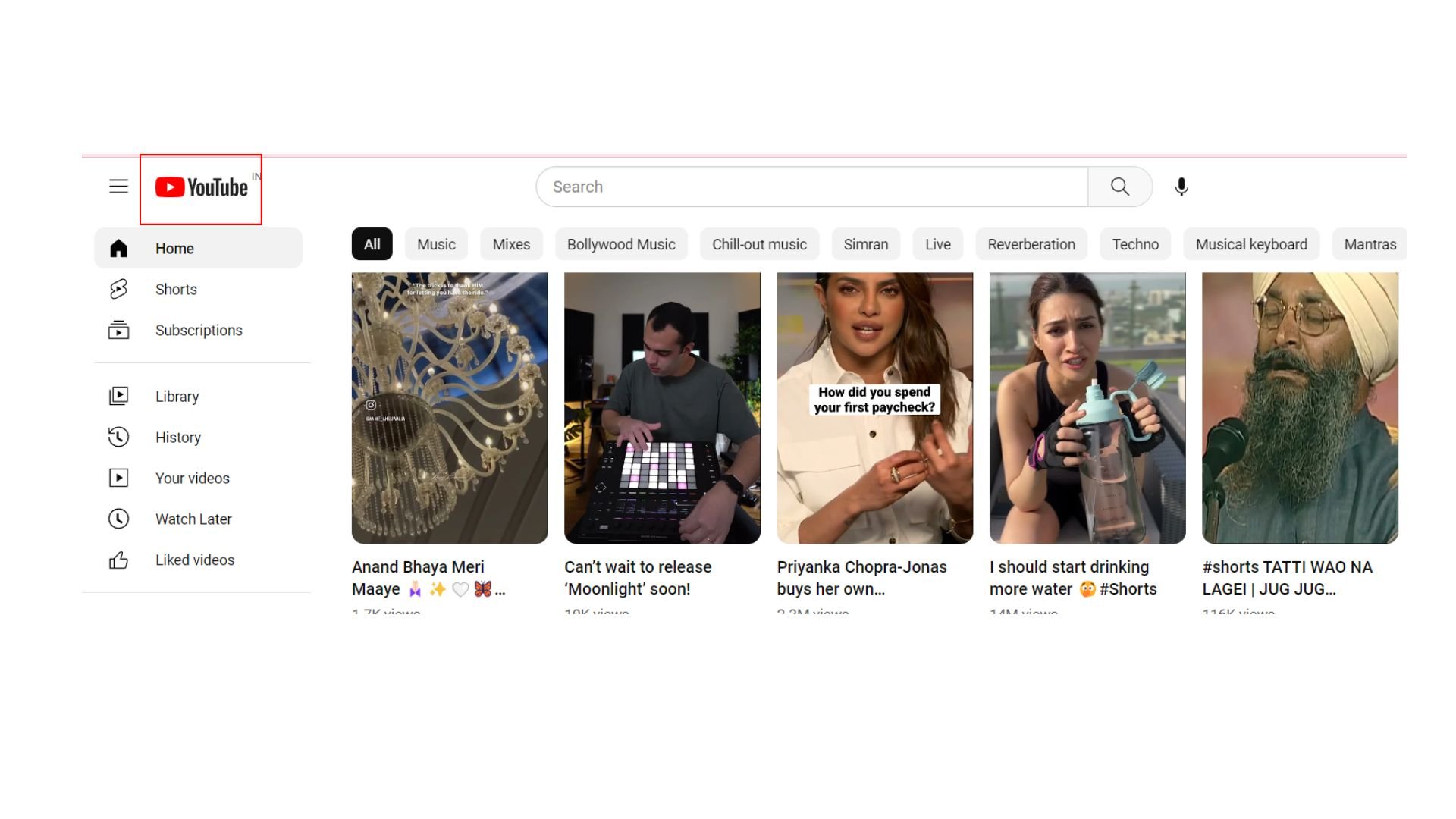 2. Navigate to the channel to want to report
3. Now, go to the About section of the channel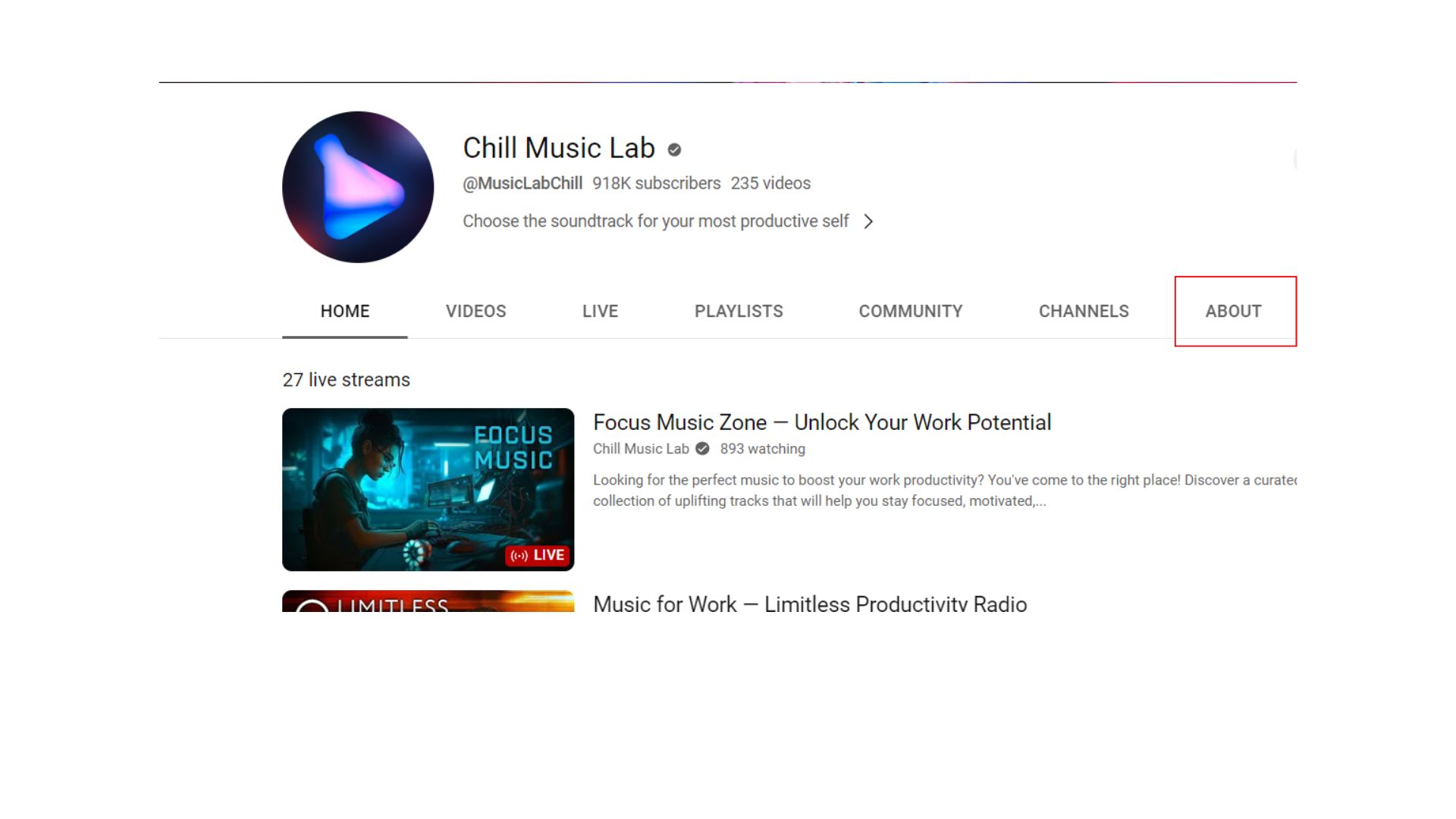 4. You will see a flag next to the report button; out of the options presented in the list, tap on the possibility that defines your problem.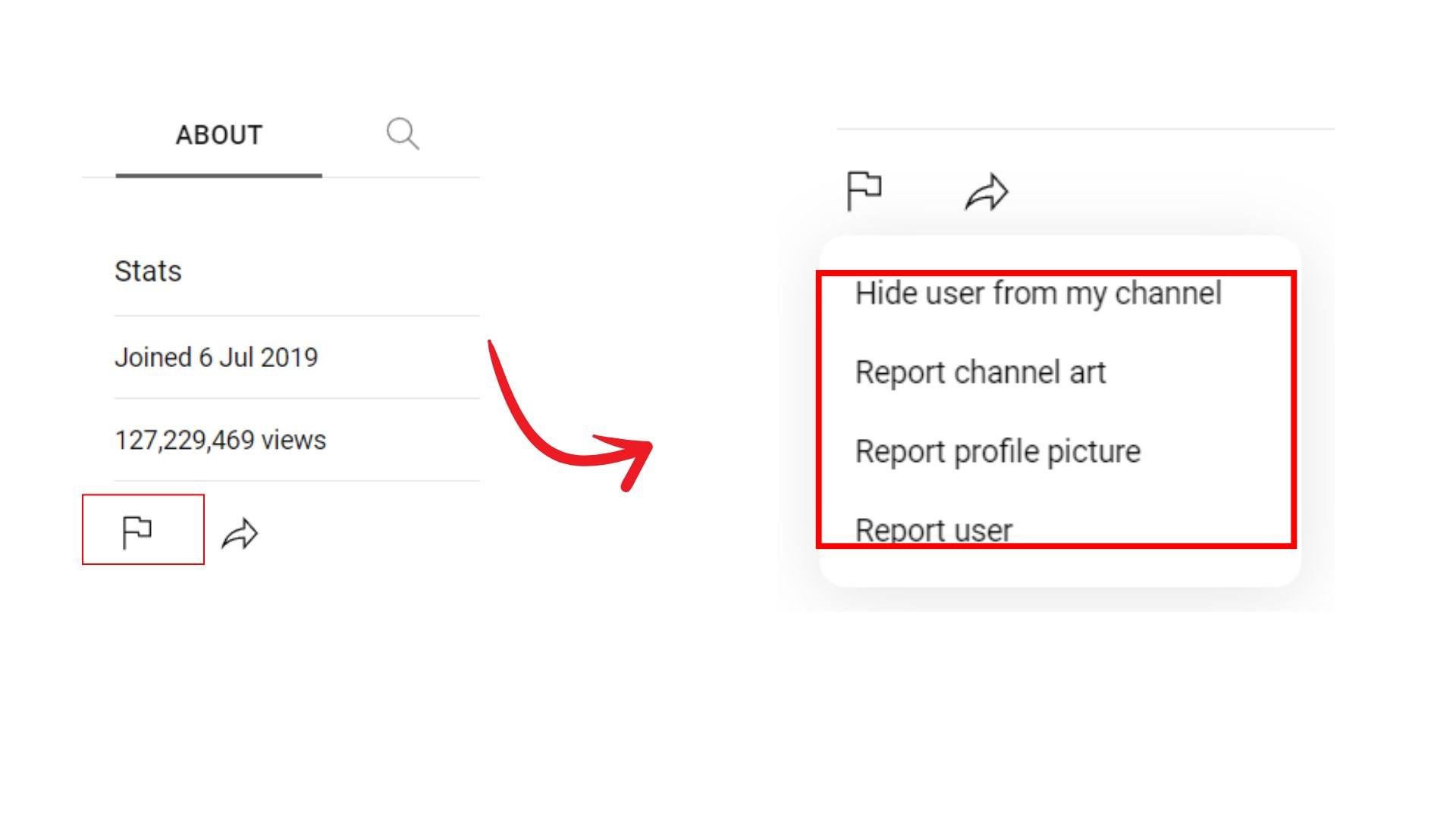 5. And it is done.
This is how reporting a Youtube channel works.
Also, we would like to point out that you cannot report a channel from your mobile phone. But there are other ways of reporting offensive elements of the channel, if not the channel directly. For example, from your mobile phones, you can report a video, playlist, comment, live chat message, report a thumbnail, etc.
Does Reporting A Channel Really Works On YouTube?
Yes, Youtube takes its community guidelines very seriously. The feature works really well. YouTube will review the channel and take the appropriate steps, like taking down the content or restricting uploads and content to a broader audience. Youtube can also ban the channel forever.
So, it is always advised not to misuse the feature, be careful, and always have the right reasons to report a YouTube channel.
We hope it is clear how to report YouTube channels easily on the desktop. YouTube is popular with kids, too. Our top priority is keeping kids safe from harmful videos and channels.
When people constructively utilize social media, it can help bring people from all over the world closer together. Knowing when to put up content is just as crucial as uploading valuable and helpful content.