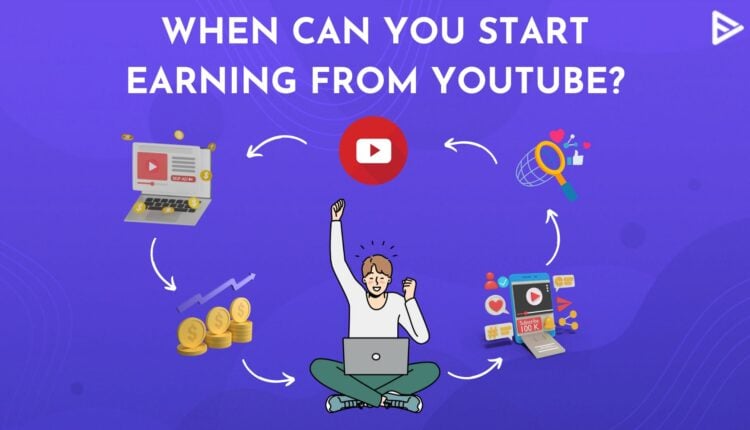 We all know YouTube pays you for delivering great content to viewers, but when can you access this income? If you're thinking about how many subscribers do you need to make money on YouTube, then you're at the right place. The platform has its own requirements for entering the YouTube Partner Program that opens doors for monetizing your channel.
So how many subscribers do you need to make money on YouTube? As of the new policy update, YouTubers need at least 500 subscribers to start making money from the platform. However, there are a few other requirements as well that you must need to fulfill to embark on your monetization journey. Here's an overview of everything you must know to earn from YT.
How Many Su
bscribers Are Required To Make Money On YouTube?
YouTube has recently relaxed its policies regarding entering the YouTube Partner Program. So if you're wondering how many subscribers on YouTube you need to make money, then the simple answer is 500 subscribers. But along with that, you must suffice other requirements like:
First, have 500 subscribers on your YouTube channel.
You must have also made 3 valid public posts on your channel in the past 90 days.
Now along with that, you must either have 
3000 watch hours in the last 12 months OR
completed 3 million Shorts views in the past 90 days.
Remember, these policies have been updated and renewed as of June of 2023 and are only applicable in countries like the US, UK, Canada, Taiwan, and South Korea. However, YouTube will be slowly applying these policies in other countries as well. Earlier, the requirements were a little higher. But the platform has eased these regulations so that small YouTubers can monetize their channels sooner. But now the question is how can you apply for this program?
How To Monetize Your YouTube Channel?
Now that we have answered your question about how many subscribers do you need to make money on YouTube, it's time that you know how. Firstly you must fulfill all the requirements to be able to start monetization for your channel.
You need to have the minimum required subscribers and view count on your channel. If you want to achieve them faster, you can also join hands with YouTube promotional services like VeeFly, which can help you in getting your desired engagement sooner.
Once you have reached the partner program requirements, here's how to join the YPP.
How To Join YouTube Partner Program?
Firstly you need to apply for YPP once you have completed the criteria. To apply for YPP, follow these steps:
Go to YouTube Studio
Now in the left menu bar, click on Earn
Go down to "How do I join?". Here you will see your statistics of how much more subscribers or other requirements you need to apply for the YPP.
You can apply directly for the program if you have completed the goal. So when you hit "Earn" you'll be navigated to the YPP application page. Here you have to complete the following four steps:
Read and agree with YouTube Partner Program's Terms of Service
Now, set up your Google AdSense account and connect it with your channel
Enable 2-step verification on your channel
That's it! Now you have to wait until YouTube reviews your channel and checks whether it follows the requirements or not. And once it gives you the green signal, you have joined the YPP.
Once you have joined the program, you unlock several monetization features. You can access Channel Memberships, Super Chats & Stickers, YT Super Thanks, YouTube Premium revenue, and other merchandising benefits. 
Note that the level of access to these monetization tools relies on the count of subscribers your channel holds and other similar factors.
Conclusion
Now that you have learned how many subscribers do you need to make money on YouTube, you can start planning accordingly to earn faster through your channel. As a budding YouTuber, you must take advantage of the new monetization policy and start earning from your channel at the earliest!
Frequently Asked Questions
Q1. How much do YouTubers make per subscriber?
YouTube does not pay per subscriber. In fact, it won't matter if you have thousands of subscribers and zero engagement. YouTube pays you on the basis of the number of viewers watching your videos and interacting with the ads run in your video.
Q2. Does YouTube pay for 500 subscribers?
YouTubers can now apply for YouTube Partner Program when they hit 500 subscribers and start their monetization journey quicker. There are other criteria as well to begin with YPP, so YouTubers must read the renewed YouTube monetization policy.
Q3. How long does it take to get 500 subscribers?
There is no specific duration, as each YouTuber reaches this minimum count at their own pace. Depending upon the quality of your content and consistency, targeting the audiences, and other factors, every YouTuber grows in their own time.
Q4. Which video attracts the most subscribers?
Guides, product views, tutorials, and music videos attract the most views and subscribers on YouTube. Channels that deliver content in these niches often grow faster and gain more significant engagement.