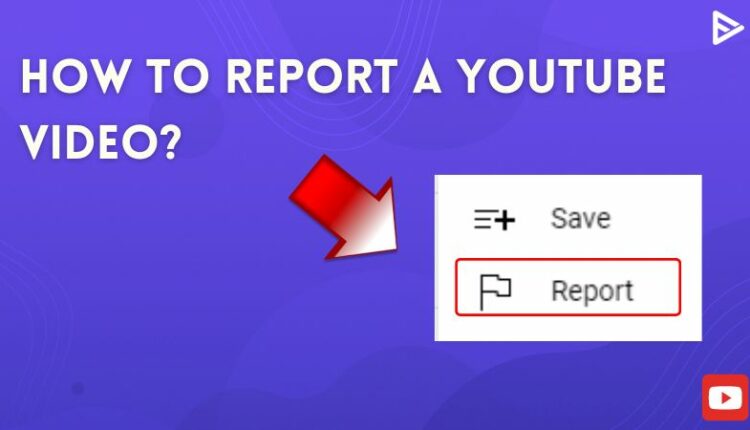 Do you want to learn how to report videos on YouTube? Today's blog will demonstrate how to report videos on YouTube. Daily there are many videos uploaded on Youtube. However, a channel has to follow specific rules, regulations, and community guidelines. Otherwise, the channel can be terminated by YouTube upon review.
If you come across any video with hateful or abusive comments, YouTube allows you to report the video in easy steps. If you think the content is inappropriate, you can report the video by being anonymous on the site.
How To Report A Video On YouTube?
There are times when you may come across content spam videos that you can report easily with a few clicks. Follow the below mentioned steps to report a video on YouTube: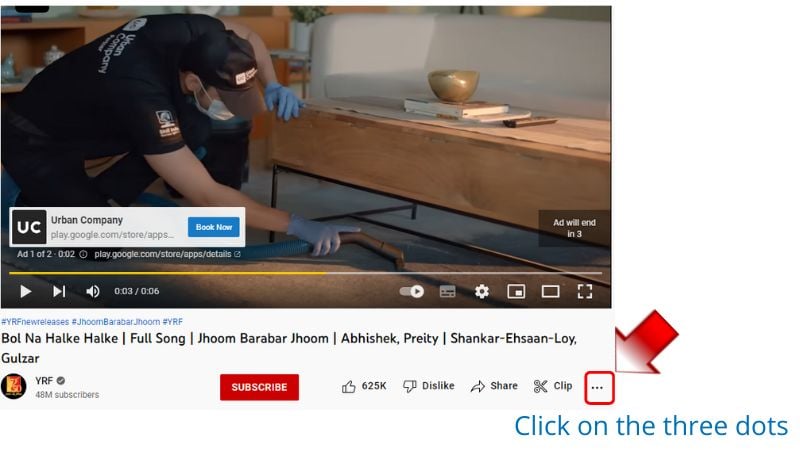 Go to the video that you want to report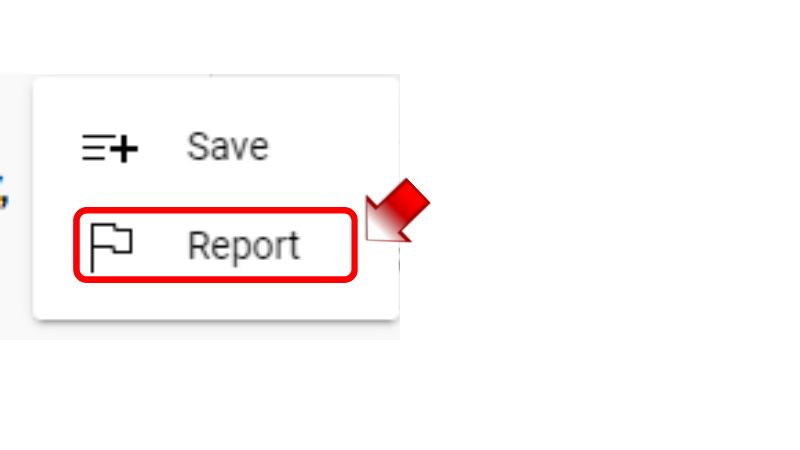 Tap on the three dots below the video
A pop up window will appear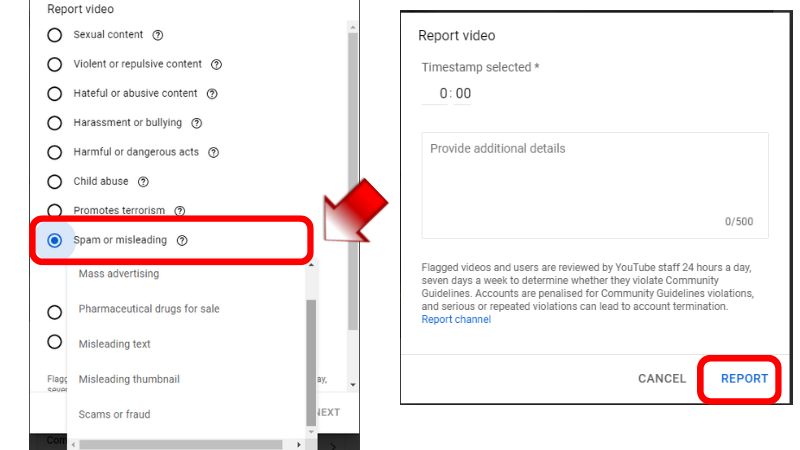 Select a reason for which you are reporting the video (community guidelines, ponographic, abusive)
Once you choose the reason click next
You must now note the precise moment when the objectionable content appears. Additionally, you can add any remarks to back up your report and instruct moderators on what to search for particularly.
To complete the process and submit your report, simply click "Report."
This completes the steps on how to report videos on YouTube.
Also note, when you report a video if the review team does not find anything offensive it will not take any action. Even if you report the video multiple times, YT may not change its decision.
There is also a possibility that YT may penalize you for reporting something trivial.
Frequently Asked Questions
Q.1 How do I report a video on YouTube Mobile?
You must first tap the video to reveal all the options  in order to report a video using the YouTube mobile app. Then choose the "Report" button after tapping the three little dots in the upper right area. Regardless of the platform you choose to report the video, you must provide YouTube a reason for reporting a video.
Q.2 How many reports does it take to delete a YouTube video?
A channel is terminated if it receives three strikes within 90 days of the first strike.
Q.3 How do you get a YouTube video taken down?
If the YouTube video infringes your rights, you can choose to flag or report the video by reporting the video. The video will be then reviewed by a committee to check for any violations. If the video does not meet the regulations set by YT, then video will be taken down.
Conclusion
In the above article we have shown you a step by step guide on how to report a YouTube video. When you report a YouTube video, you stay anonymous or have your identity kept a secret.
If the complaint is accepted, YouTube notifies the user who uploaded the alleged video that their work is being reviewed. When you report a YouTube video, a team of YouTube moderators immediately begins to examine it. If a content creator follows all guidelines then the video can also go viral. Learn how to go viral.