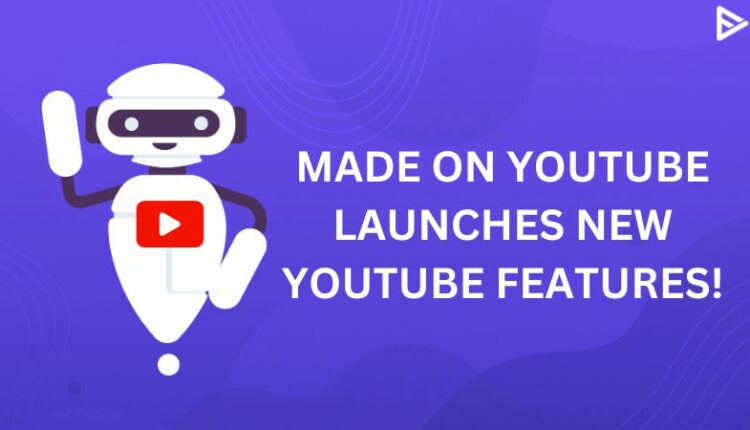 The Made On YouTube event that was hosted this mid-September has launched many new features and products for the benefit of content creators. YouTube is transforming itself so that it can help creators drive their creativity and unleash the power of their imagination to create better content.
From elevating YouTube Shorts to bringing AI into the play to make creation easier, YouTube is going all out! Through the Made On YouTube event, the video-sharing platform has introduced many advanced features that will upscale the type of content put out.
Latest Additions By Made On YouTube
In YouTube's continuous efforts to make the platform highly efficient for YouTubers to bring their dreams to reality, it is adding new features. So let's one by one see what new additions will be seen on the platform in the coming months!
Dream Screen To Turn Up The Creativity
YouTube Shorts has been the best launch of YT since 2020 as it has opened doors for many creators and YouTubers to post short content and reach the masses easily. Now YT Shorts get over 70 billion views daily, creating a spur for YouTubers who want to post 60-second-long content just to maintain their engagement.
So, to help these creators pump up their creativity, the platform launched Dream Screen through the Made On YouTube event. This will allow creators to create AI-generated video backgrounds for YouTube Shorts. So creators can turn their craziest imaginations into reality using Dream Screen. Are you wondering how this works?
Well, users just have to describe the kind of background they want. From chocolate land to bears riding a bike through Dream Screen, YT is giving the creator's imagination a platform to come to the real world. YT wants to support each creator's vision and make ways for them to bring out the most unique content.
Testing for Dream Screen will start later this year and, at first, will be only available to select YouTubers. The platform wants to make sure that everything is smooth before launching this publically next year.
YouTube Create For Increased Productivity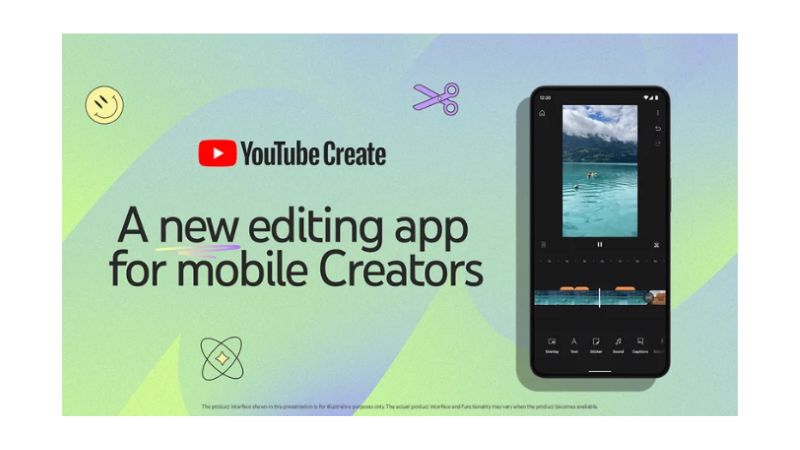 Production of YouTube videos can be made simpler, so Made On YouTube launched a new app called YouTube Create. Through this app, creators can directly edit videos and make them ready to be posted on YouTube. This app is currently available on Android's Beta version for select users.
YouTube Create has various video editing tools, especially some YouTube-friendly tools like automatic captioning, voiceover features, royalty-free music, and others. Having these features makes it so much easier for any YT creator to produce and upload their next video in an instant.
Made On YouTube launched this app to make sure that creators don't spend their time searching for a perfect editing app for YT. Instead, focus more on unleashing all their creative powers to post better content! Production of YT videos gets so much easier now that creators don't have to invest in a software editing app and can edit videos from anywhere on their mobile phones.
YouTube Create is free and has currently been out on an early version to a few creators. The platform is continuously working with the creator community to check the app's capabilities and bring new features.
AI-powered Creation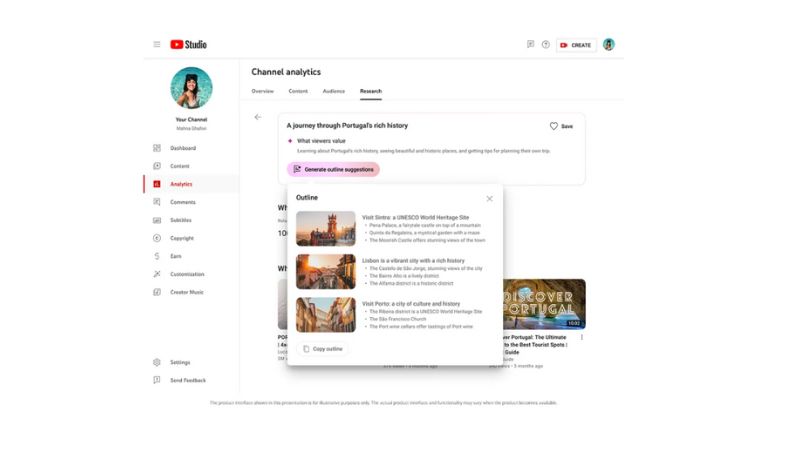 Artificial Intelligence is everywhere! And now YT is also using it for the creator's benefit. With the use of AI tools, creators can become more efficient in creating content and reaching their target audiences.
Get AI-backed Insights To Enhance Creativity: 
Having issues brainstorming new video ideas? Starting next year, YT is introducing generative AI that will give creators video ideas and more based on their insights. With personalized insights for each channel, creators will know what kind of content works best for them.
Introducing Assertive Search Feature In Creator Music:
Made On YouTube also announced that creators will get to see Assertive search in Creator Music next year. This feature will make it easier for creators to find the fitting soundtrack for the video. All YouTubers have to do is add the description of their video, and they'll be suggested with the right kind of music at the right price.
Dub Your Videos In Multiple Languages With Aloud:
YouTube is launching Aloud so that creators can dub their videos in several different languages to attract audiences from around the globe. Dubbing your video content has always been a task. YT has seen this issue with creators and is introducing this AI-powered tool for creators to expand their reach.
Conclusion
Made On YouTube has definitely brought a wave of fresh YT features, tools, and products for the creator's aid. YouTube's message through this event was to make creators feel heard and make things easy for them. The platform solely prioritizes creativity and allows creators to unveil their creative expression without any obstacles.