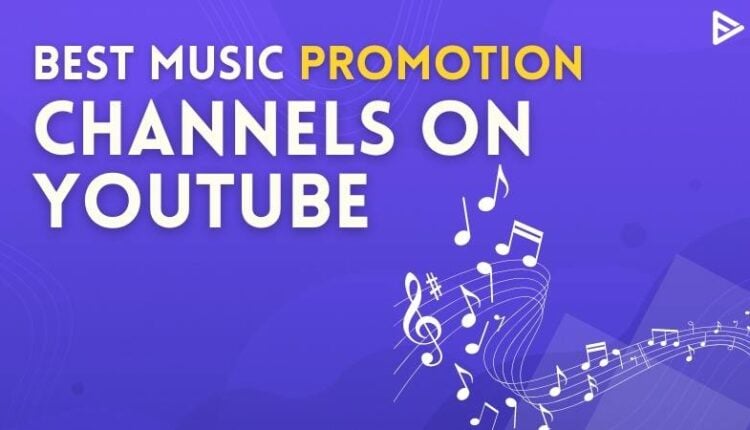 Do you know what music promotion channels on YouTube are? If you are a musician or a part of an independent band and want recognition for your work then you can get in touch with the music YouTube music promotion channels. The music YouTube promotion channels earn money through monetization as they keep updating music on their channel that's their audience will like. And you in return will earn popularity! So let's learn about Music Promotion Channels On YouTube that will help you to grow your music on YT!
How to Submit Your Music to Music Promotion Channels On YouTube?
You need to visit the music promotion YouTube channels "About" page to find the contact details.
Mostly you will find an email address, where you can contact the music YouTube promotion channels. Start writing a mail with writing a clear email subject line.
Submit a press release. You also need to include a brief of your artist bio, your track details, your or contact details, social media account links, purchase and download links.
Try to include a streaming link in your email. So that the promoters may have easy access to your music and they do not need to download it.
This is one of the most important things on your to-do list to send your content to music YouTube promotion channels. You can only send content for which you own all the rights.
You can offer exclusives and previews to your promoters. The promoters will prefer music only they are entitled to upload. Previews are when you allow your promoter to upload your track before other blogs and channels do so!
List of Music Promotion YouTube Channels
Music YouTube Promotion Channels: EDM
MrSuicideSheep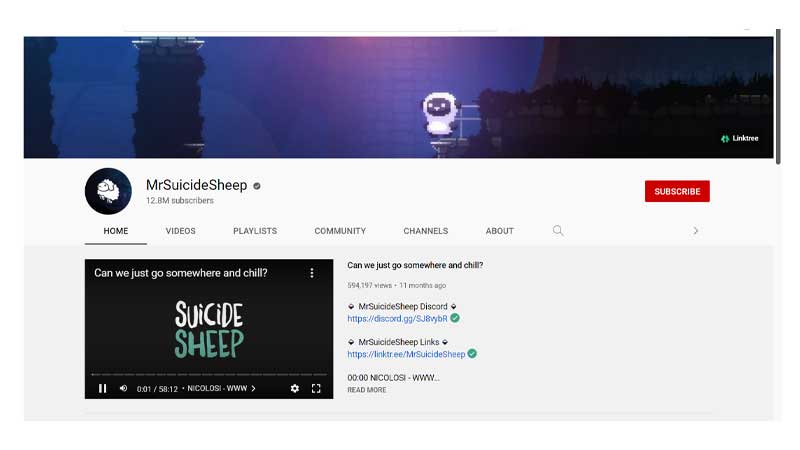 This music promotion YouTube channels especially accept electronic and non-electronic music. They have almost 12.8 million subscribers on YouTube. You can also send your music on their website or contact by email.
Email: talktome@mrsuicidesheep.com
UKF Dubstep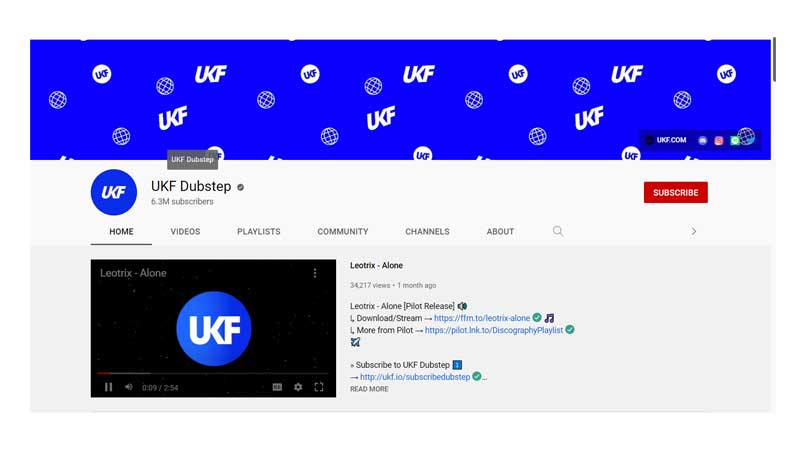 This YouTube channel calls itself the house of bass. They mostly accept the latest electronic music and have 6.3 million subscribers.
Email: hello@ukf.com
YouTube Music Promotion Channels Rock
Fearless records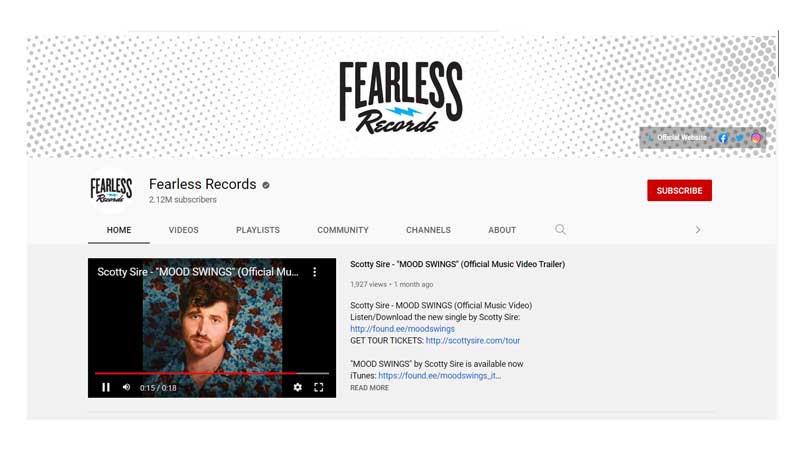 If you are a fan of rock and punk music then you should contact this YouTube music promotion channels rock. Fearless records were made for upcoming artists and for those who love to make music. With having 2.12 million subscribers you can reach out to them via email.
Email: sam@fearlessrecords.com
Loudwire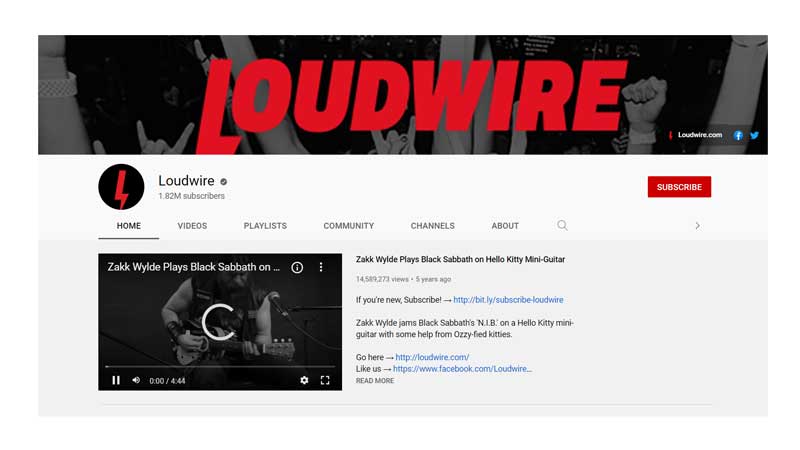 Another YouTube music promotion channels rock, with 1.82 million subscribers, this channel loves rock and metal music.
Email: staff@loudwire.com
Music Promotion YouTube Channels: Indie & Pop
Bandit Tunes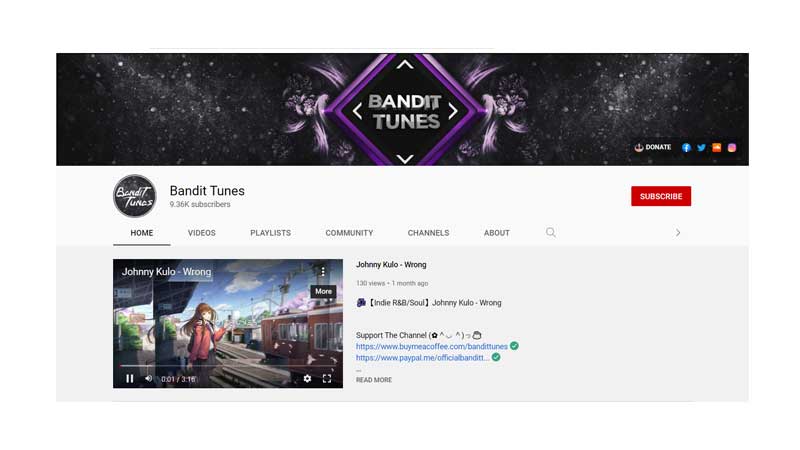 This music promotion YouTube channels have 9.36K subscribers and upload videos between Monday to Friday.
Email: BanditTunesPromotions@gmail.com
IndieAir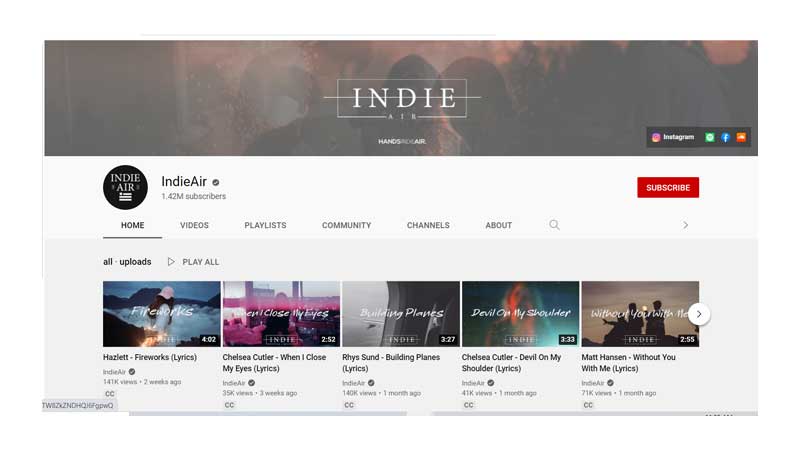 If you are a fan of Indie and folk music then this music promotion YouTube channel is meant for you!
Email: IndieAirSubmissions@gmail.com
The Vibe Guide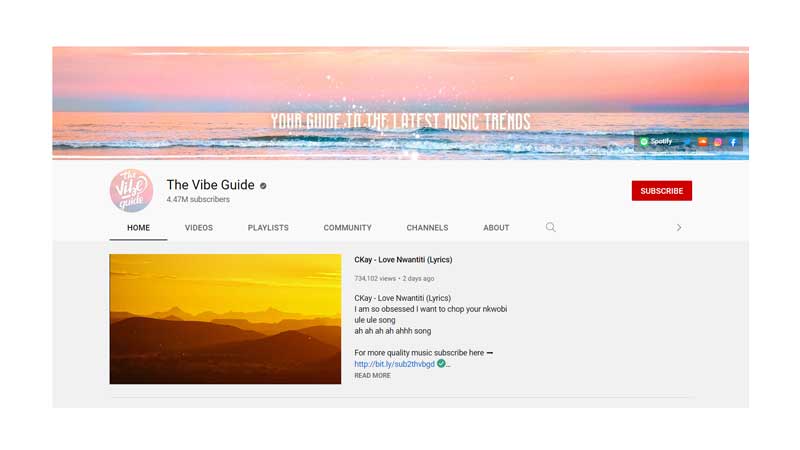 This music promotion YT channel accepts all the latest music and has over 4.47 million subscribers.
Email: info@thevibeguide.net
Conclusion
Since you know everything about Music Promotion Channels On YouTube, why don't you get in touch with them, so that your hard work and music also receive recognition? To know more about YouTube, click here.
Frequently Asked Questions
How do I get music channels on YouTube?
You need to fulfill these criteria on YT to have a music channel:
You need to own and operate a YouTube channel that represents one artist or band.
At least 3 official releases on YouTube should be delivered and distributed by a music distributor or label.
Do not practice policy violations on your channel.
Does YouTube have music channels?
Yes, YouTube has countless number of music channels that share live music, track recommendations, and music by various artists.
What is the most popular music channel on YouTube?
checkgate
zeemusiccompany
kidrauhl
How Can I Get My Music Discovered?
Register your band or yourself on as many websites as possible, for example, SoundCloud, Facebook, Tumblr, Instagram, and Twitter.
Launch a new website
Get your music out!