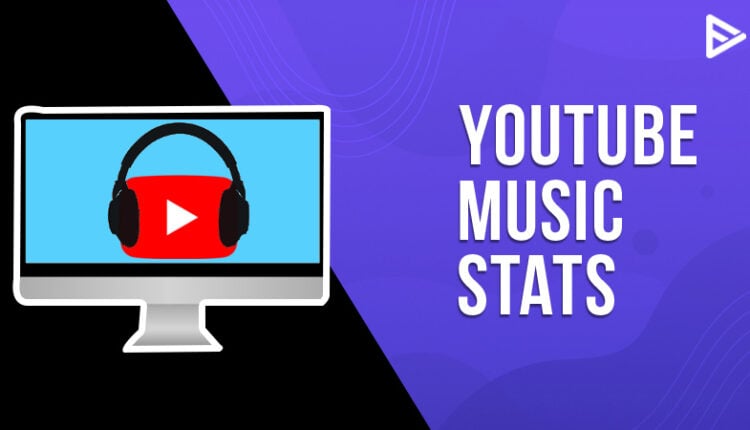 What is YouTube Music Stats? It is nothing but a compilation of the music you have listened to the most during the Year. Innovative insights and the discovery of new trends, performers, and possibilities to engage consumers increasingly drive music industry decisions. Everyone uses the app to listen to music while driving; some use it at work, and some use it while studying. Music is one constant in everyone's life, in sickness and in happiness. Keep reading to know more about YouTube Music Stats.
What Is YouTube Music Stats for Channels?
There are more than 1.3M subscribers on the channel who enjoy YouTube Music.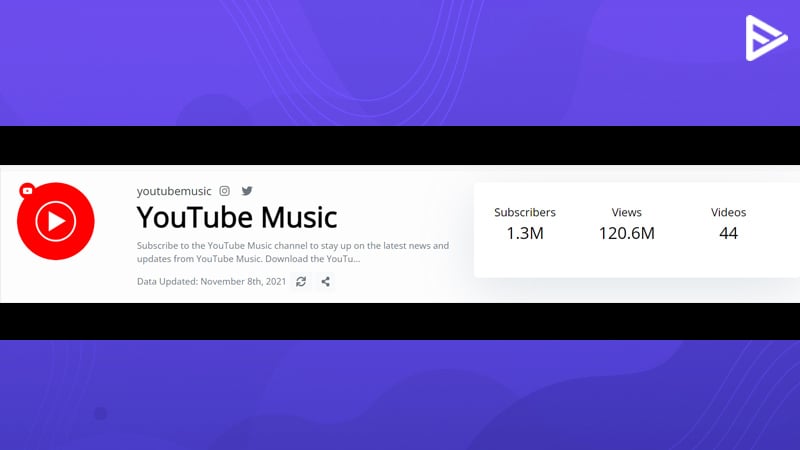 What Are The Stats For YouTube Music?
With YT Music Stats, you can enjoy and celebrate the most famous artists and songs worldwide and listen to trending. In addition, you can listen to all-time most viewed music videos.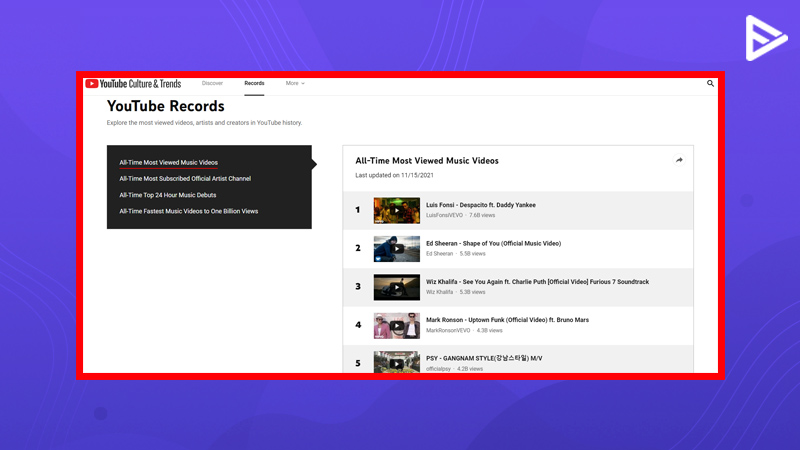 Stats for YouTube music also show the most subscribed Official Artist channel. Along with the top 24-hour music debut.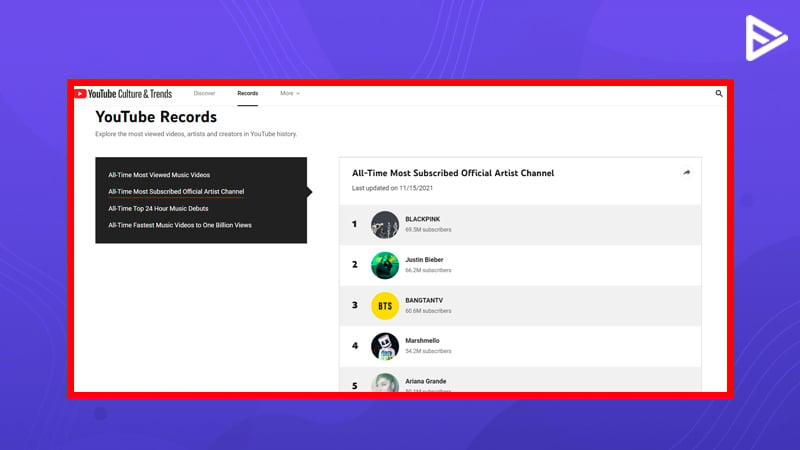 YouTube music stats include many categories of popular songs and videos from various artists.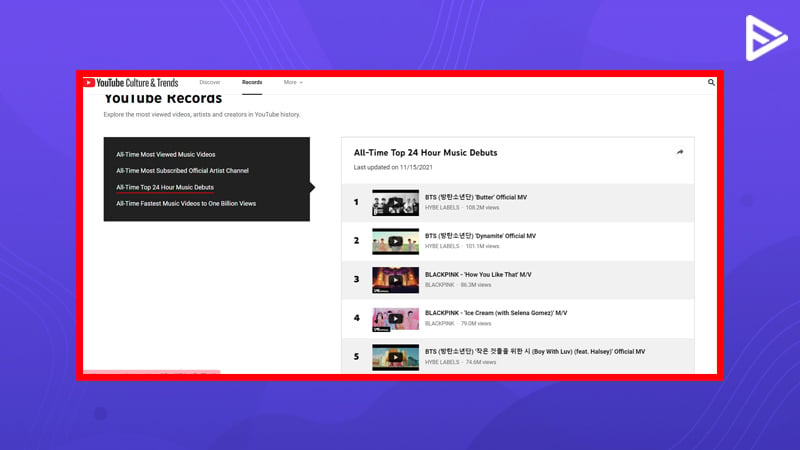 With the YT Music app, you can have access to your top songs, artists, and albums anytime.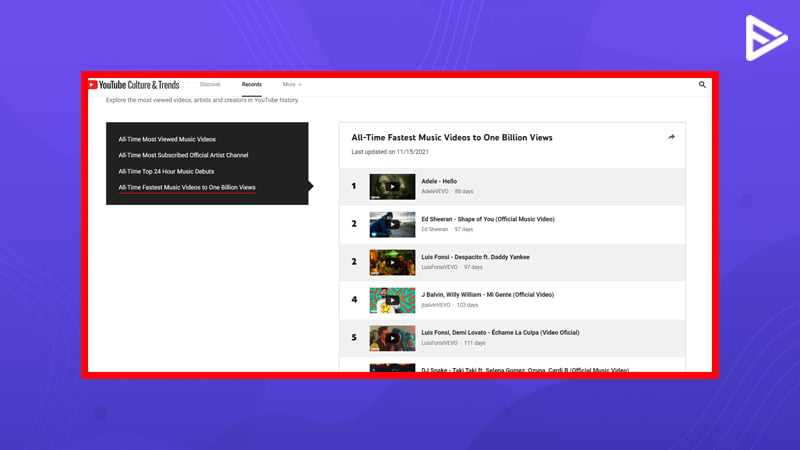 Enjoy the most trending and popular music on the YT Music app.
How To Find, Activate And Use YouTube Music Stats For Nerds?
YouTube stats for nerds is a built-in feature of YT that is turned off by default. However, if you activate it, a tiny screen will appear in the top-left corner of the video containing valuable video information, buffering information, and more.
How To Turn On Stats For Nerds On Desktop?
In your browser, go to Youtube.com.
Search the video of your choice and play the video.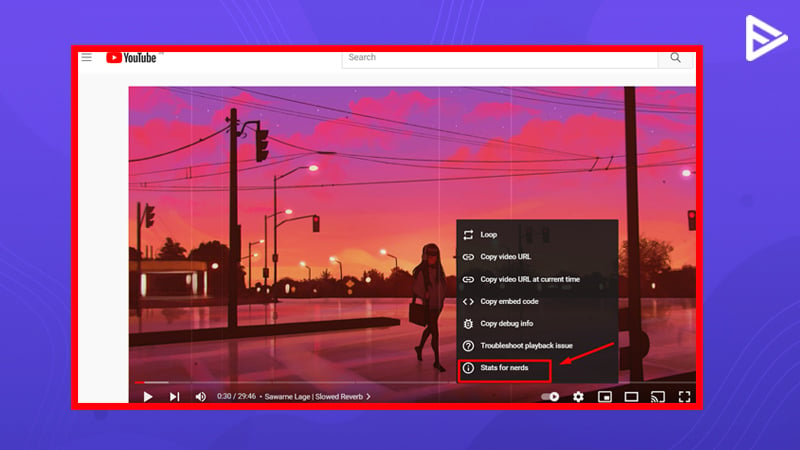 Right-click on the video
Select 'Stats for Nerds' from the drop-down menu.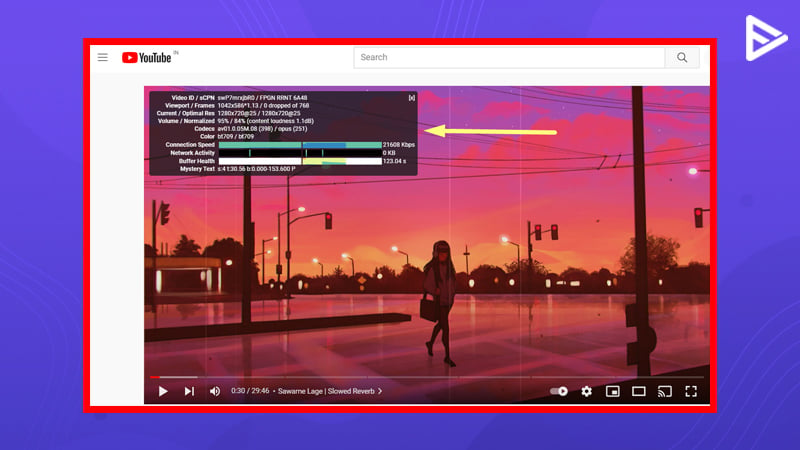 After selecting stats for nerds, a tiny window will appear on the screen. These statistics seem strange to the average internet user, and they are probably unnecessary. However, these characteristics may be valuable to someone, particularly for debugging a connection.
Conclusion
With YouTube music stats, you can listen to the most recent songs and see the most popular videos. Users may easily keep up with current music charts thanks to statistics.
Frequently Asked Questions
Does YouTube Music have music stats?
Yes, YT music came out with Your 2020 Music Journey stats recap after introducing it is tailored My Year In Review playlist for users similar to Spotify and Apple music counterparts.
Can I see my most listened-to songs on YouTube Music?
Yes, you can find it under 'Songs of the Year' in the YT Music app and on the desktop under the 'Music' section.
Does YouTube Music have a year in review?
Yes, on the YouTube music app, users can now get to see a new folder,' Year in review,' in which they can listen to their most listened to songs.
Does YouTube Music have a recap?
YT Music app created a simple playlist of top songs compiled in a 'Your 2020 music journey' review. It has a complete breakdown with the number of hours you listen to, followed by your top listening month.