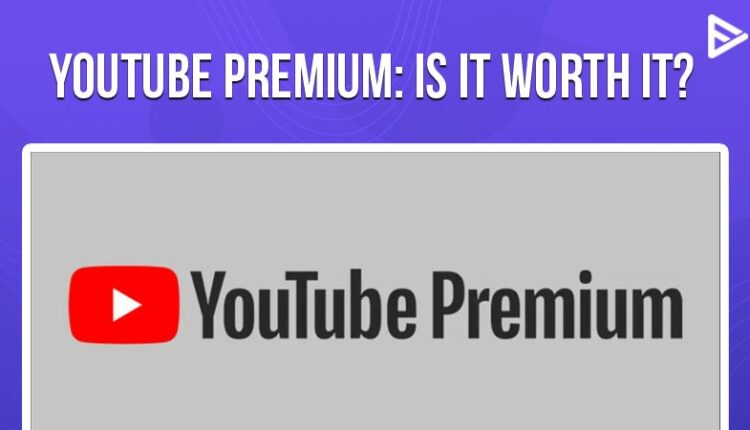 If you enjoy streaming videos on YouTube, you may have thought about signing up for YouTube Premium. Is YouTube Premium, however, worthwhile? Let's look at what YouTube Premium has to offer, what you need to know about it, and how to choose if it's right for you.
What is YouTube Premium?
YouTube Premium, formerly known as YouTube Red, is a paid YouTube membership that removes advertisements from your visual and listening experience. You can view millions of videos on YouTube Premium without being interrupted by ads playing before and during the video, including video overlay commercials. Third-party banner advertisements and search ads will also be absent.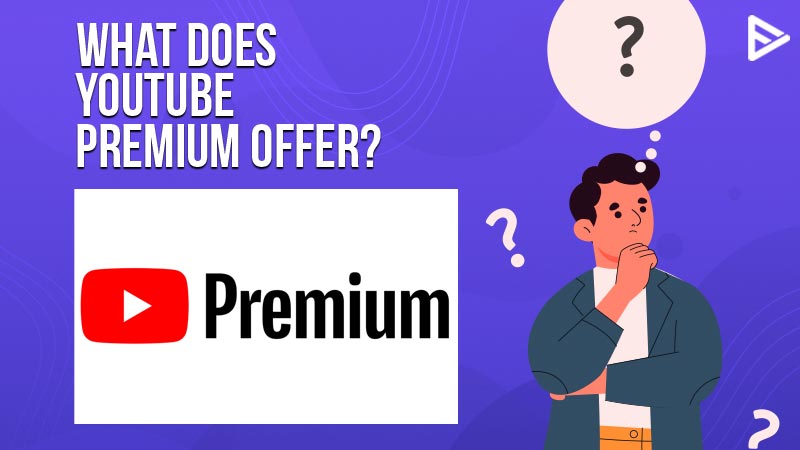 What does YouTube Premium Offer?
For US subscribers, YouTube Premium is priced at $11.99 a month and it offers the following services 
-ad-free content, the ability to play videos or music "in the background" (meaning the audio will continue even if the app is minimized)
– music and video downloads, and access to YouTube original movies and TV episodes. 
-It also comes with YouTube Music Premium, which costs $9.99 a month on its own.
-It also offers a family plan at $17.99 a month for a maximum of five family members. But here's the catch-all the five members must reside in the same house i.e they must have the same residential address in order to be eligible for a family plan.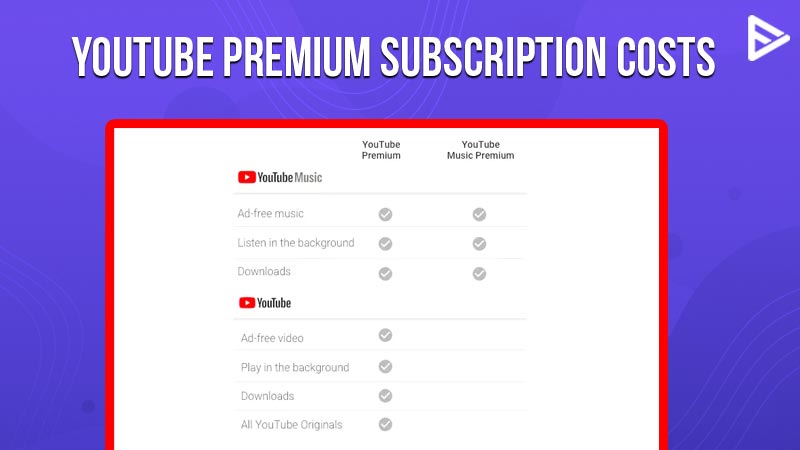 Some may wonder why they should pay for things that are now free, especially if YouTube is also free. We'll go through a few topics that will help you in making the best decision possible which is it worth spending on YouTube Premium every month?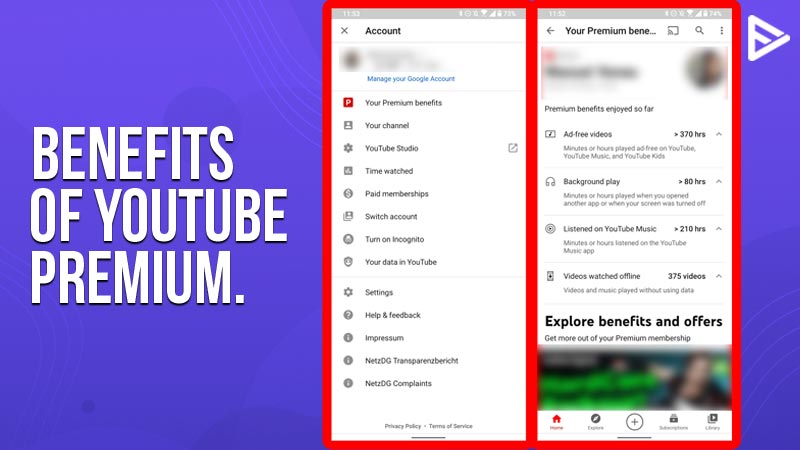 What Are The Benefits of YT Premium?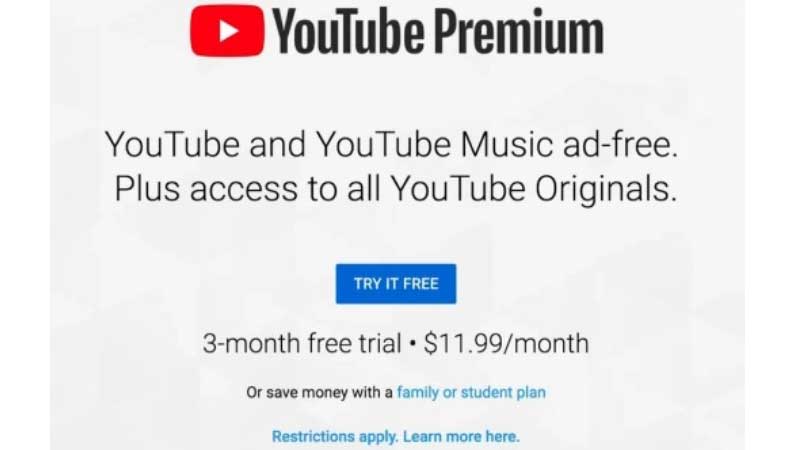 Trial Period
You may have noticed that every time you open the YouTube app, a pop-up appears. Viewers who have not yet subscribed can take advantage of a one-month free trial before committing to any future payments. Users who have never used YouTube Premium before can get a feel of it and then decide whether or not they want to keep using it.
Ad-Free Content 
With YouTube Premium, users can view endless videos on their phones and smart TVs without being interrupted. If you are someone who consumes youtube videos on a regular basis, you can profit from a YT premium membership. YouTube Premium's ad-free experience is almost a need for anyone who spends a significant amount of time on the platform.
 You Get YouTube Music 
Who doesn't love music, right? To say the least, your subscription's access to Premium YouTube Music is discounted. The service offers a large music library. It offers 

Save Videos For Offline Mode
Viewers with YT Premium can now download their favorite videos in full 1080p HD. This is ideal for trips to distant locations when cell phone coverage is unavailable. Video downloads are also available for those with restricted data plans.
YouTube Originals
There are certain benefits to becoming a YouTube Premium member when it comes to Originals. Subscribers may view all available episodes of a series as soon as it premieres, in addition to ad-free access. They also have access to special features such as deleted sequences and director's edits.
Videos Can Play In The Background
Premium members do not have to worry about videos getting stopped while changing apps. The option to play videos in the background is now available on YouTube's mobile apps. Your video will continue to play even if you move to another app or turn off your screen. This is useful if you frequently watch long YouTube videos. 
Frequently Asked Questions 
3 month free trial of YouTube Premium in the US?
This three-month free trial is only available to anyone in the United States who has established a Google One account by December 31, 2021. Customers who are not currently a YouTube Premium, YouTube Music Paid, YouTube Red, or Google Play Music subscriber, or who have never been a YouTube Red, or Google Play Music subscriber, or who have never participated in a YouTube Paid, YouTube Music Paid, Google Play Music, or YouTube Red trial are not eligible for this offer. By January 31, 2022, the offer must be redeemed.
Does YT Premium have an annual subscription  Plan?
No, YouTube currently does not offer any annual subscription plans for YouTube Premium. There are three different options to choose from, the most basic of which is $11.99 per month. A more costly family plan costs $17.99, while a special student package costs $6.99. There is no option for an annual plan.
YouTube Premium Discount?
You can only get a discount if you are a student. Fill out the sheer ID form with your school's name. You are entitled to a discount if your name appears on the form.
Finally, Is YouTube Premium Worth It?
YouTube Premium is an excellent bargain if you want to get rid of YouTube advertisements and use YouTube Music Paid version on a daily basis. Take advantage of your one-month free trial. Before the conclusion of your month-long trial, you'll have the answers, and if you're addicted to YouTube, you won't have any difficulty keeping your subscription.