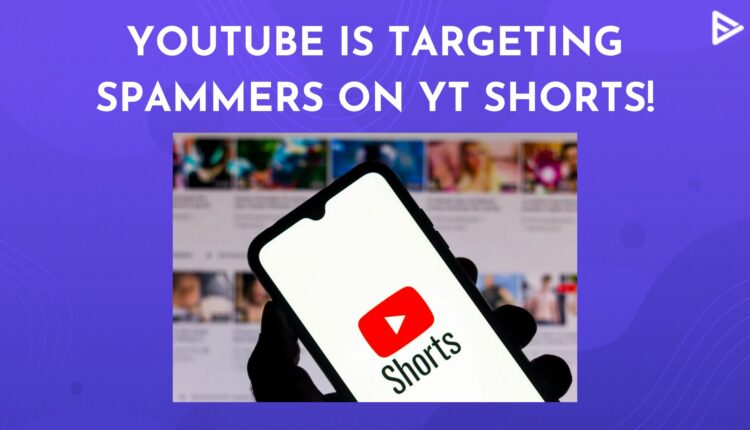 The video-sharing giant is undergoing several featural changes to make the experience of its users worthwhile. Recently in August, YT announced that the platform will be disabling links on YouTube shorts to prevent spamming actions that happen on the platform. So now all the links that creators used to leave in the description, the comment section of the YouTube shorts, or even the live feed won't be clickable anymore.
Why Is YouTube Disabling Links On YouTube Shorts?
This new update will be applied to all users from 31st August 2023, and viewers will not be able to access any of these links. This measure was taken by YouTube since the platform was experiencing many spammy links that were misleading viewers. Often these links were directing viewers to sites that had dangerous or explicit content.
Many users have reported that these links are often containing viruses and malware, or other scams. But as a creator, you might find this a little disheartening. You need these links to monetize yourself on YT Shorts.  You might think disabling links on YouTube Shorts will tie the hands of genuine creators as well.
But you don't need to worry… YouTube has some new plans to add links for creators.
Will Removing Links On YouTube Shorts Hurt Legitimate Creators As Well?
Well, no, it won't. YouTube has also announced that it will be incorporating other ways through which genuine creators add links to the Shorts. For Youtubers who use these links to promote products and brands, starting August 23, they must add the links to their channel's home page.
Viewers can access these top clickable links on the channel's profiles above the "Subscribe" button. Here YouTubers can add links to their merchandise, products they want to suggest or promote, or other monetary sites. So thankfully, disabling links on YouTube Shorts won't hurt any true creator's pocket.
Another good news is that if you are a creator who links their Shorts with the long form of the video, then you can even do that by the end of September. As we said, YouTube is trying to make the experience good for all users.
How Has Disabling Links On YouTube Shorts Benefitted Users?
Forbidding links on YouTube Shorts will create a safe space for all fellow YouTubers who are genuinely posting videos online without linking any spam content. Since there won't be any illegal activity on the platform, more credibility will be added to the site.
Conclusion
Disabling links on YT Shorts is a good update that YouTube will be adding to its platform. This will make the platform more credible and reduce the number of scams that viewers face while enjoying their videos. All users can get this update starting August 31st!