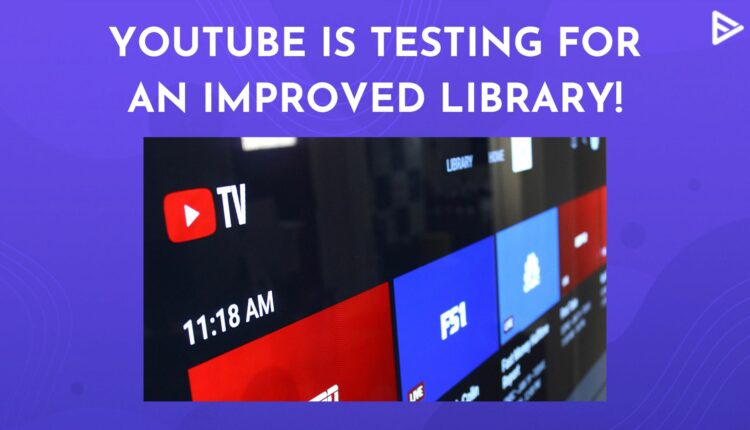 There's some exciting news for YouTube TV users! The platform has launched a few YouTube TV new library improvements. This is an attempt to make YouTube TV look less decluttered and more organized. YT rolled out these new improvements as of 1st July 2023, and it trying and testing features to please its users.
But what are these YouTube TV new library improvements, and has the platform also launched a few other upgrades as well? Here's what you need to know.
What Is YouTube TV New Improved Library?
The YouTube TV app has announced various updates to ensure that its subscribers get the best viewing experience on TV. The platform has added a new library to enhance your DVR experience. Viewers will get to experience a whole new DVR-library area where they can find their DVR recordings.
YouTube library's new improvements also include some alignment differences, like the menu will be shifted to the left side vertically instead of a horizontal menu bar to give better access to users. Viewers can now quickly access their latest recordings, which'll be available on the top. Along with that, icons on the home screen are larger than before.
However, these improvements are yet to be open to the public. Ever since the announcement of new changes to the library in June, only the multiview improvements are available to all YouTube TV users.
Who Can Get These New YouTube Library Improvements?
The platform has recently shared that these new improvements to the YouTube library are out for testing to beta users. YouTube is testing these new additions and changes with users who have enrolled for the app's beta version. So it is estimated that this would take weeks or months before all users can get a hold of these newly-launched features.
Along with YouTube TV new library improvements, there are a few other new additions to the app that viewers will be experiencing. Let's see what those are.
What Are Other Improvements On The YouTube TV App?
YouTube is trying to make the overall YouTube TV experience better, that's why along with a ne,w improved library. It has added a few other fixes that enhance the viewing experience.
Better picture quality: YouTube is testing to increase the bitrate for live 1080p videos over the next few weeks. Through this testing, they're targeting the devices that support VP9 codec with high internet connection.
Fixes on audio-video sync: Since the audio and video sync has been an issue that loads of YouTube TV users had problems with, it is finally getting fixed. The platform is working on some fixes on the 5.1 audio-video syncs.
Unlimited NFL Sunday Ticket Streams: Users can access unlimited NFL Sunday Ticket Streams at home. And it allows you to do two additional streams outside your home setup.
Conclusion
That is everything you need to know about YouTube TV new library improvements. There are many other changes that YouTube is making to its TV app. With improved fixes and better features, this app is set to revamp its presence. So stay tuned for more updates!