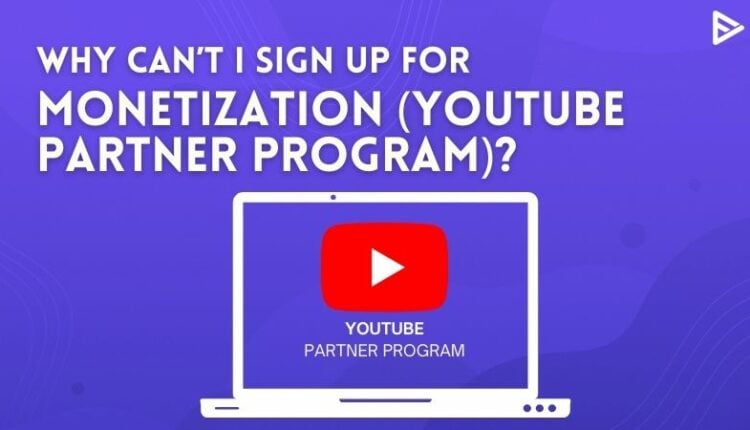 There are many reasons why cant I sign up for monetization. It can be that your video is not eligible for the YouTube partner program, and there can also be a slight possibility that your AdSense YouTube is also at fault. So in this blog, we will try to cover everything that can lead to why can't I sign up for monetization and how to fix it!
Reasons Behind Why Can't I Sign Up For Monetization.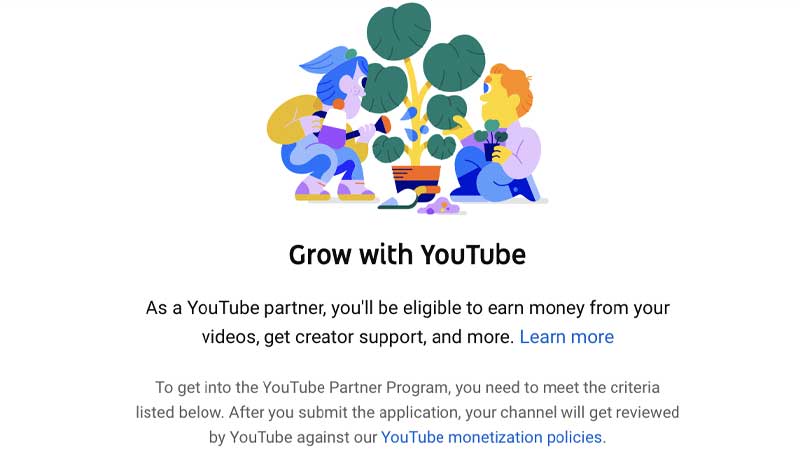 YouTube partner program is an excellent feature by YouTube that gives its creator access to many resources. You can also profit from revenue sharing too! But before that, there are a few YouTube partner program policies that you must abide by to reap all the benefits!
What is the minimum eligibility to join YPP?
The YouTube monetization requirements play a major role when you want to land yourself with YPP. Take a look at some of the other aspects that hold a major value for the same!
You reside in a country where the YouTube partner program is available
You don't have any community guidelines strikes in your channel
The channel has more than 4000 valid public watch hours. You can even get 4000 watch time and followers by clicking here
You have more than 1000 subscribers
The AdSense account is in link with your YT channel
How Long Does The Review Process Take For YPP Sign-Up?
Well, you need to understand that the reviewing is done by humans. So basically, more than a month is taken to review your application! The delays can be because of the below-listed reasons. Follow the steps below to fix why can't I sign up for monetization
There can be multiple reasons for delays, such as higher-than-usual application volumes
System issues, or we may occasionally need to shift resources.
We need to make it clear that YouTube has set a standard that can apply for valid watch hours. Take a look at the below-listed eligibility for public watch hours. You can also read these basic YouTube monetization requirements!
Watch hours gained from videos you've set public
We are sure you have understood what kind of watch hours on YouTube can help you gain the 4000 mark. You can now look at the watch hours earned through the following types of video, which do not count towards the YPP threshold.
Private videos
Unlisted videos
Deleted videos
Ad campaigns
Videos played from the 'Stories and short videos' shelf
What happens if my counts drop below the threshold after I apply?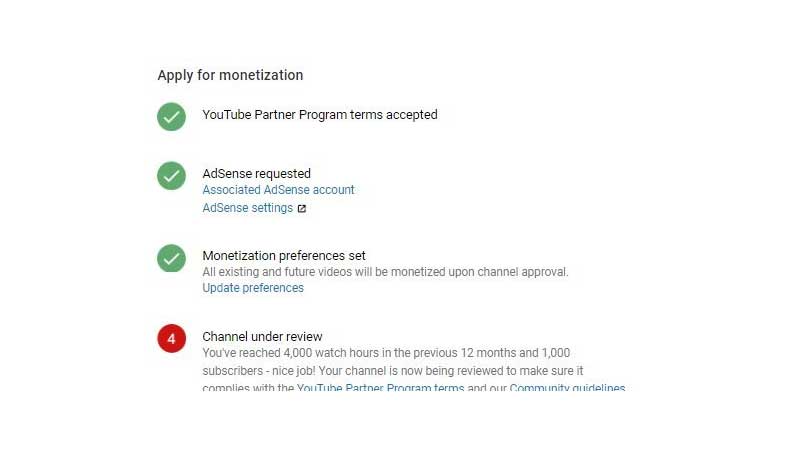 Well, this issue can arise at any given moment. But thankfully, YouTube has set the perfect rescue for the same. The management stated that they will send your channel for review once you meet their valid public watch hours and subscriber threshold. So the good news is, that it doesn't matter if your subscriber or watch hour counts drop below the threshold while waiting for review.
After the review, If you've met the threshold and applied for YPP, the YT will still look at the channel for YPP suitability. These also follow when you cannot enable your YPP program. But you need to be active in uploading videos so that Youtube knows that you are genuine.
YouTube has the reserve the right, at its discretion, to remove monetization from channels if a channel is inactive and has not uploaded or posted Community posts for 6 months or more.
Channels will lose monetization when they violate any YouTube channel monetization policies. This loss of monetization will happen regardless of their watch hours and subscriber count.
How do I enable partner programs on YouTube and fix why can't I sign up for monetization?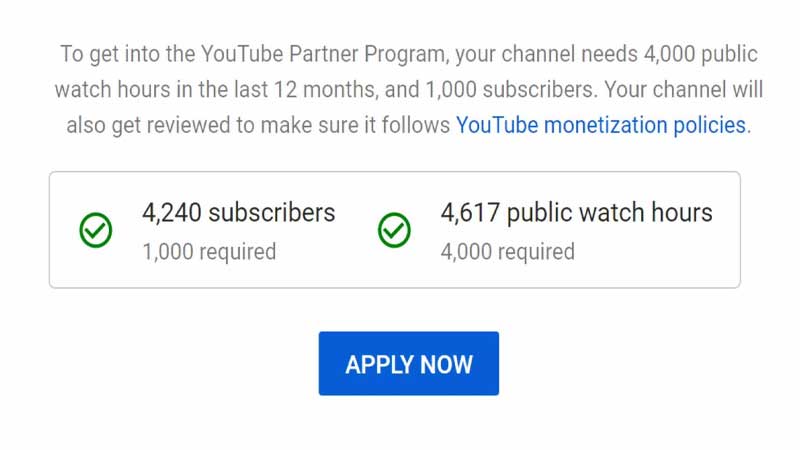 Follow the below-listed steps to YouTube partner program requirements in 2022!
Log into your YouTube account
Click the Creators & Partners link toward the bottom of the page.
Click the Become a Partner tab
Select the Get Started button on the following screen.
Click the Enable my Account button from the Monetization screen.
Conclusion
We hope that you have understood the gist about why can't I sign up for monetization! After you have followed all the steps as stated, you can easily fix the YouTube monetization issue.
Frequently asked question
Ques.1 Why is monetization not approved?
The most simple explanation for your monetization request getting rejected is that the human reviewers did not find your videos are not aligned with their guidelines. All you can do now is change the concept and read the Youtube Monetaiton Rules again.
Ques.2 How do I enable monetization features?
You can sign up for YouTube monetization by following the below-listed steps
Sign in to YouTube
Go to YouTube Studio
In the left menu, select Content
Select the video that you need
In the left menu, select Monetization
Choose the type of ads you want to run
Click Save
Ques.3 Can I monetize my YouTube channel without 1000 subscribers?
As you know that YT policies only allow monetization for users with more than 4,000 watch hours and 1000 plus subscribers. So, no you can not monetize your YouTube channel without 1000 subs.