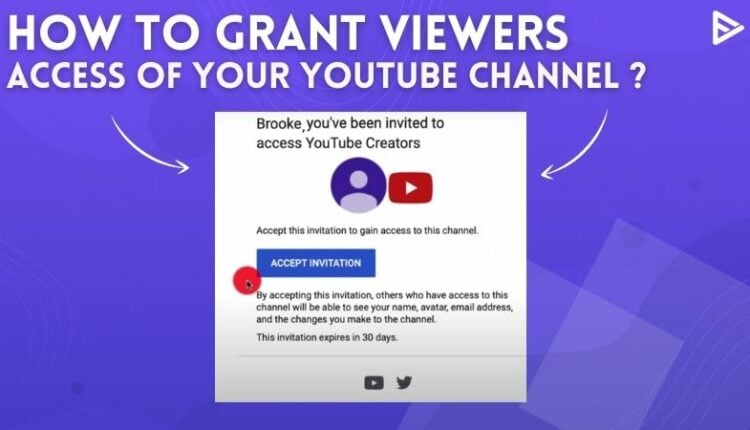 Are you struggling with understanding how you can grant the viewers access to a particular company? This is actually a pretty common issue found hither and thither. But you don't need to be dismayed anymore because we are here with Crisp but edifying steps that will transmit your doubts! So without any further delay, let us pack up and get going with today's topic!
Steps On How To Grant The Viewers Access To Your YouTube Channel.
You can follow the below-listed steps to perform the statement mentioned above.
Head over to your YouTube account.
Log into your icon.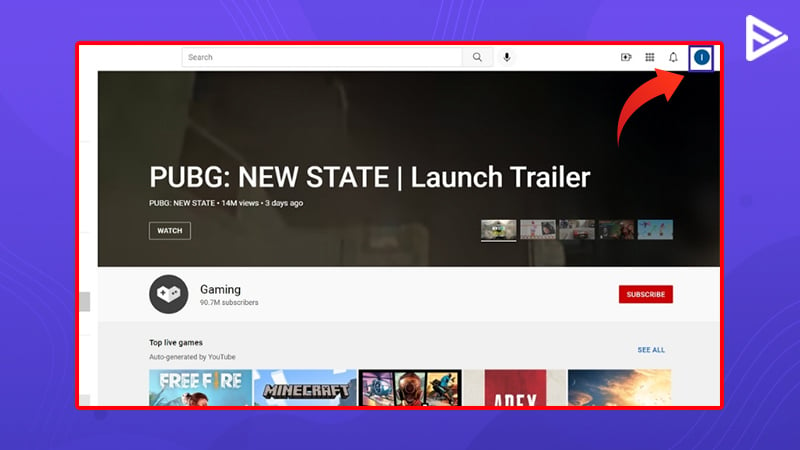 3. Select the YouTube studio option, which will be now displayed on your screen.
4. On the left-hand side at the bottom of your screen, tap on the settings options.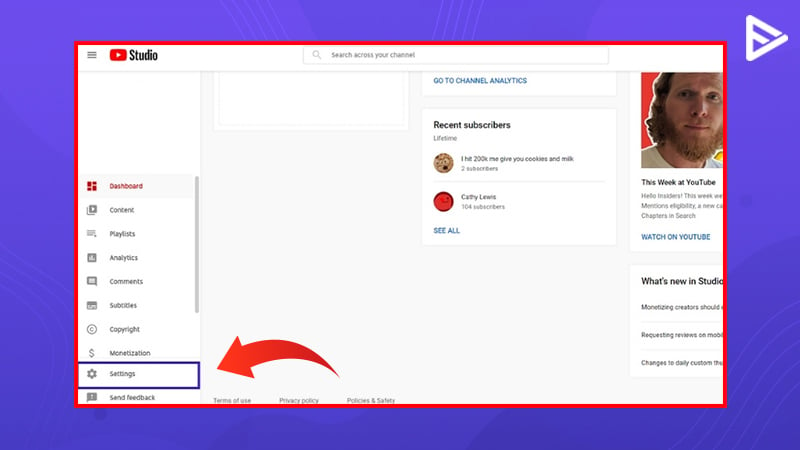 5. Click on the permission tab displayed.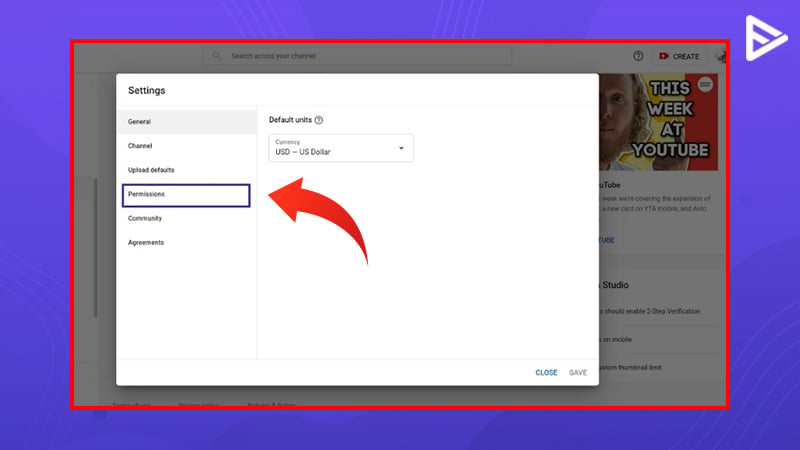 6. Select the invite button.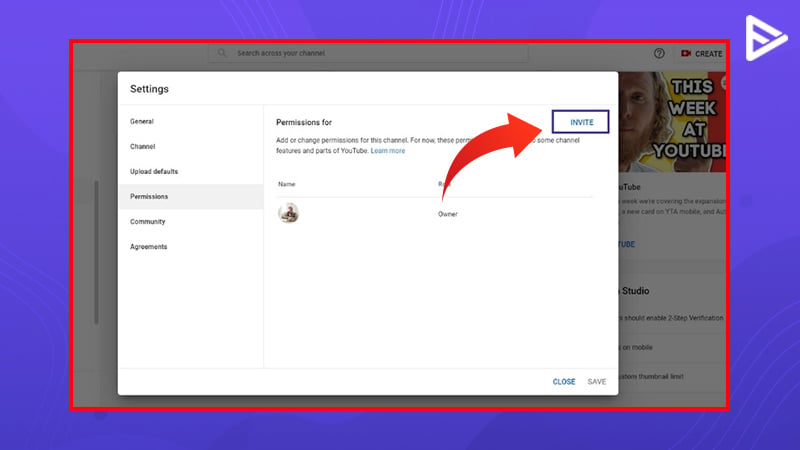 7. A window will now be displayed where you will have to put in the email address you want to grant access to. Jot down the email and select the "Viewer" role from the drop-down box.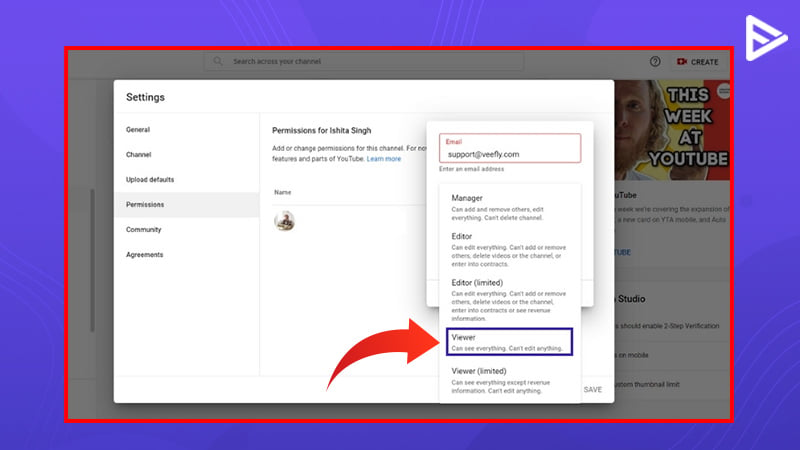 8. After you have selected the operations, click on done.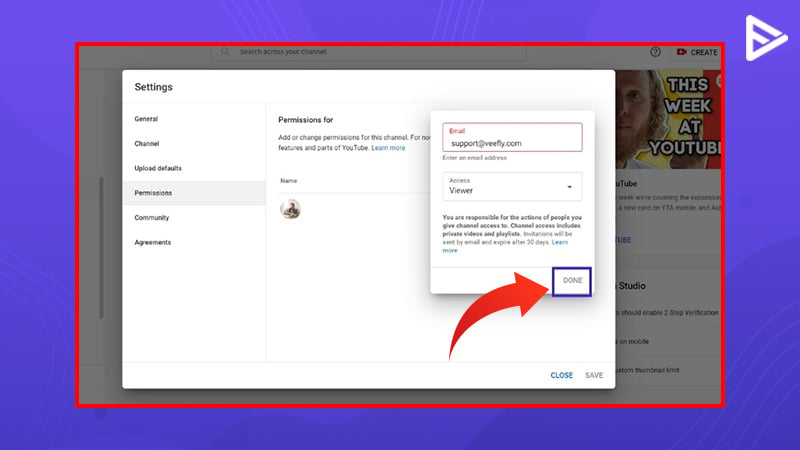 9. Click on the Save button located at the bottom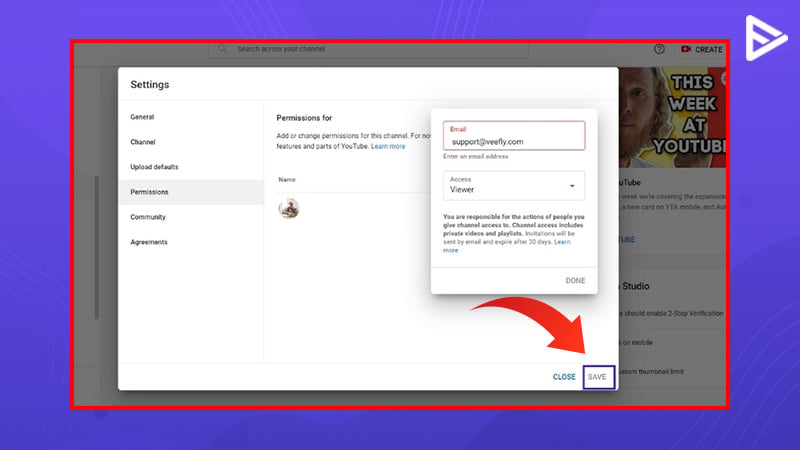 And you are done! The steps were pretty simple to follow, right?
Conclusion
We hope that we have answered all your questions regarding how to grant viewers access to your YouTube channel. See you around! For more information related to YouTube, Click here.
Frequently Asked Questions
Q1. How Do I Give Someone Access To My YouTube Account?
To give someone access to your YouTube account, follow these steps:
Login to your YT account
Tap on your profile picture and select YouTube Studio
Tap on Settings
Select Permissions
Tap on Invite
Enter the email address to give access to that account. The email address should be a Google Account.
Tap on the drop-down box of access to select any one of the following options- Manager, Editor, Editor(limited), Viewer, Viewer (limited).
Each of the options can have varying control of the channel.
Q2. How Can I Make My YouTube Channel Visible To Viewers?
To make your channel visible to viewers, you must use the right keywords in the channel's description box and the channel's basic info from the YouTube Studio settings. Ensure that you use relevant keywords that correctly describe your channel so that it is visible to other viewers in the YT SERP.
Q3. How Do I Get Permission From Copyright Owner On YouTube?
Firstly, seeking permission to use copyrighted videos or music is an excellent thought. You must find the copyright owner, ask for permission by contacting them through an email and sign a permission agreement by mentioning all the details of the music/video/art that requires approval.
Q4. Why My YouTube Channel Is Not Getting Views?
You must ensure that your videos are well-optimized with engaging titles, descriptions and keywords. To rank higher in the search engine, it is essential to upload trendy videos that attract viewers. One way of doing so is by generating eye-catching thumbnails. You must also create high-quality videos to avoid higher bounce rates on your videos.