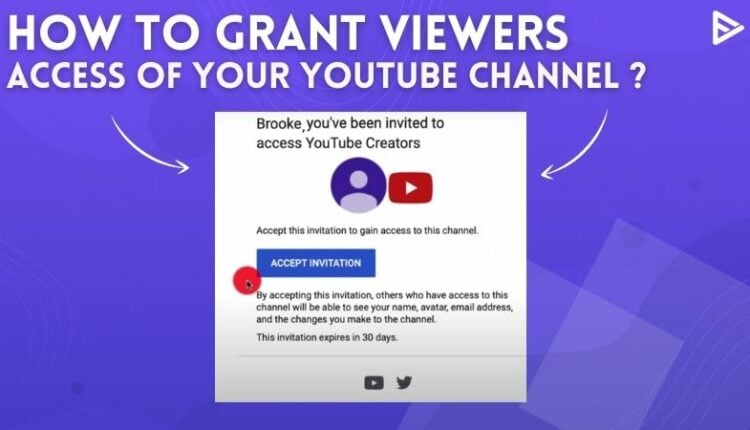 Are you struggling with understanding how you can grant the viewers access to a particular company? This is actually a pretty common issue found hither and thither. But you don't need to dismay anymore because we are here with Crisp but edifying steps that will transmit your doubts! So without any further delay, let us pack up and get going with today's topic!
Steps On How To Grant The Viewers Access To Your YouTube Channel.
You can follow the below-listed steps to perform the statement mentioned above.
Head over to your YouTube account.
Log into your icon.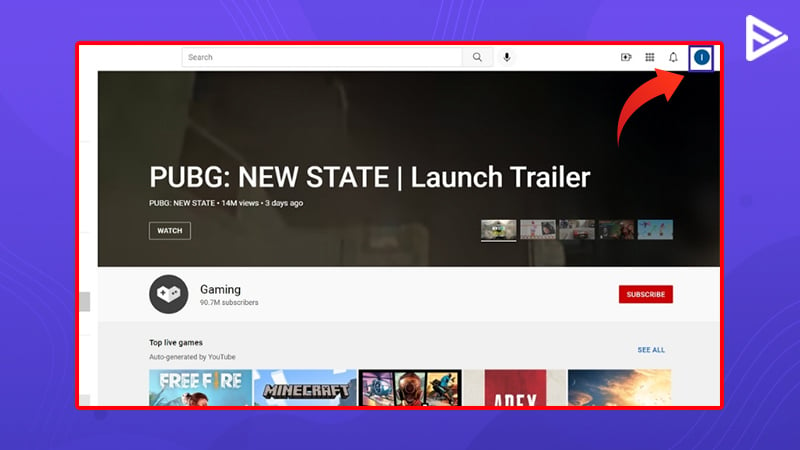 3. Select the YouTube studio option, which will be now displayed on your screen.
4. On the left-hand side at the bottom of your screen, tap on the settings options.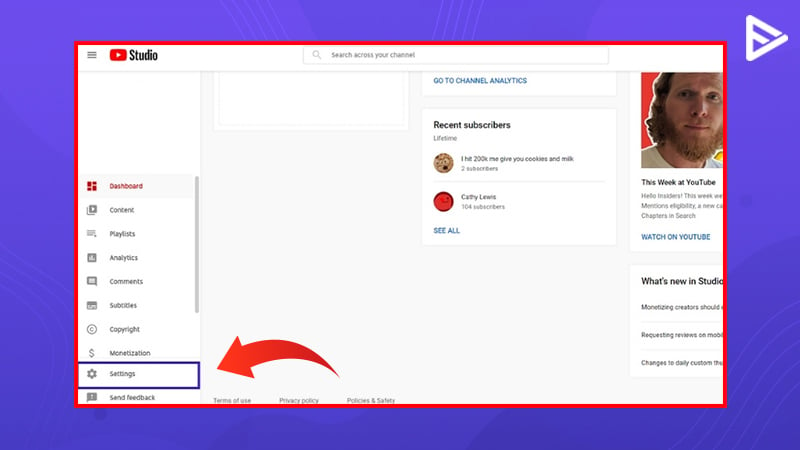 5. Click on the permission tab displayed.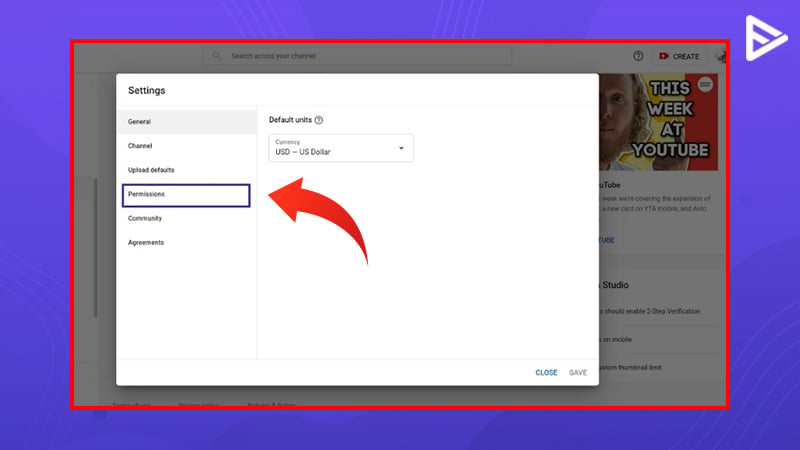 6. Select the invite button.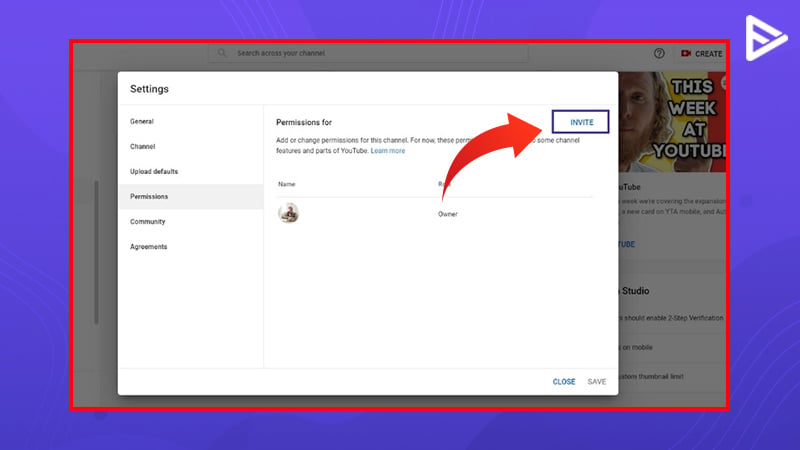 7. A window will now be displayed where you will have to put in the email address you want to grant access to. Jot down the email and select the "Viewer" role from the drop-down box.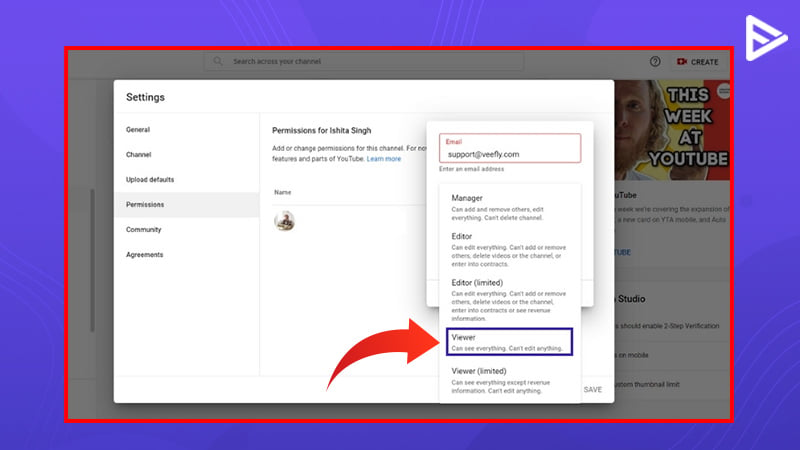 8. After you have selected the operations, click on done.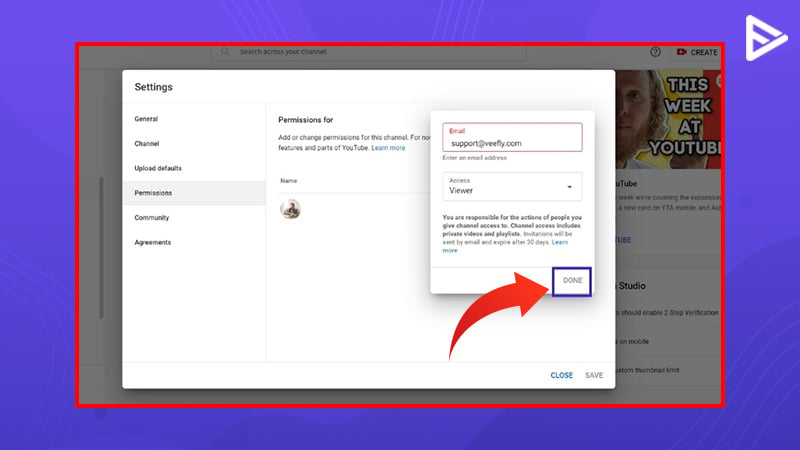 9.  Click on the Save button located at the bottom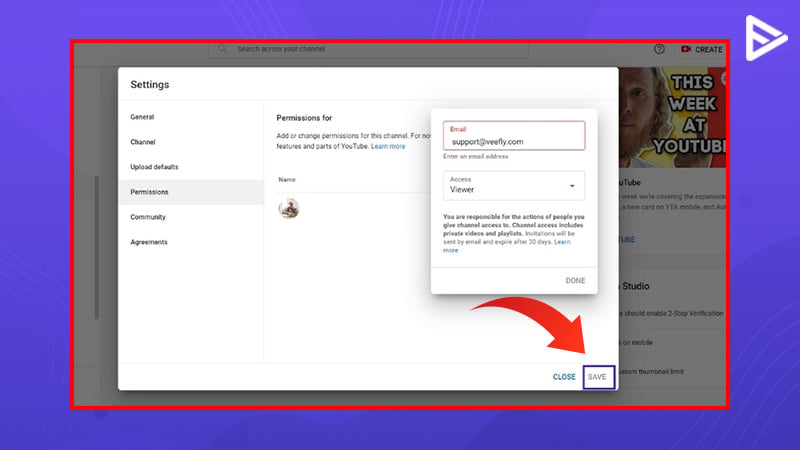 And you are done! The steps were pretty simple to follow, right?
How Can You Access The Veefly Monetization Package?
Why do you need to wander out of the place when we can help you out with this! As you know, YouTube has created eligibility criteria stating you need 4000 watch hours and 1000 subscribers if you want to monetize your channel.
How can you achieve this? The solution is simple. We provide you with a monetization package in which it is our responsibility to promote your videos and get them to 4000 watch hours and 1000 subscribers. We are basically doing all the work for you at just $499! Isn't this a great deal?!
You need to transfer $499 to your Veefly wallet. The service will be provided to you within 3-6 weeks at the most. The steps to grant us the viewers access are the same as the above-denoted steps. All you have to do is note down our email address:- [email protected] in the photo shown below. We are at our feet 24*7 to help you out! 
Conclusion
We hope that we have solved all your questions regarding how to grant viewers access to your YouTube channel. See you around! For more information related to YouTube Click here.