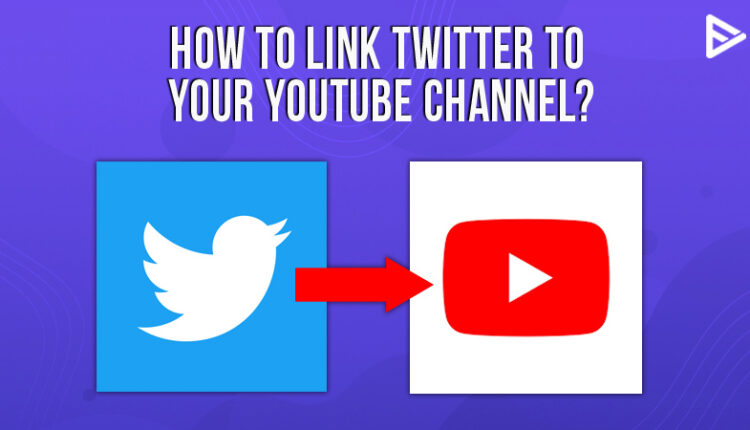 Do you know how to link Twitter to YouTube? Since Twitter is known to set the trend, we need to understand how to use Twitter to our advantage. Every social media platform has some benefits. For example, if you are a content creator, you must link and post your YouTube videos on all the platforms. In today's blog, we will show you a step-by-step guide on how to link Twitter to YouTube.
You may witness a substantial increase in your Channel's subscribers as the advantage of integrating Twitter to YouTube.
How To Link Twitter To YouTube Channel?
To link Twitter and YouTube, you must follow these steps:
Sign in to your YouTube Channel and click on the YouTube Username icon on your page's top right-hand side.
Click on Your Channel.
Go to Customize Channel on the top left corner of your page.
Your YouTube Studio page will show up.
Now go to Basic info that you'll find under Channel customization.
Scroll down to Links and click on "+ ADD LINK."

Give a Title

 to your link and

paste the link of your Twitter handle

.

Hit publish when you're done.
You'll get a pop-up stating, "Changes Published."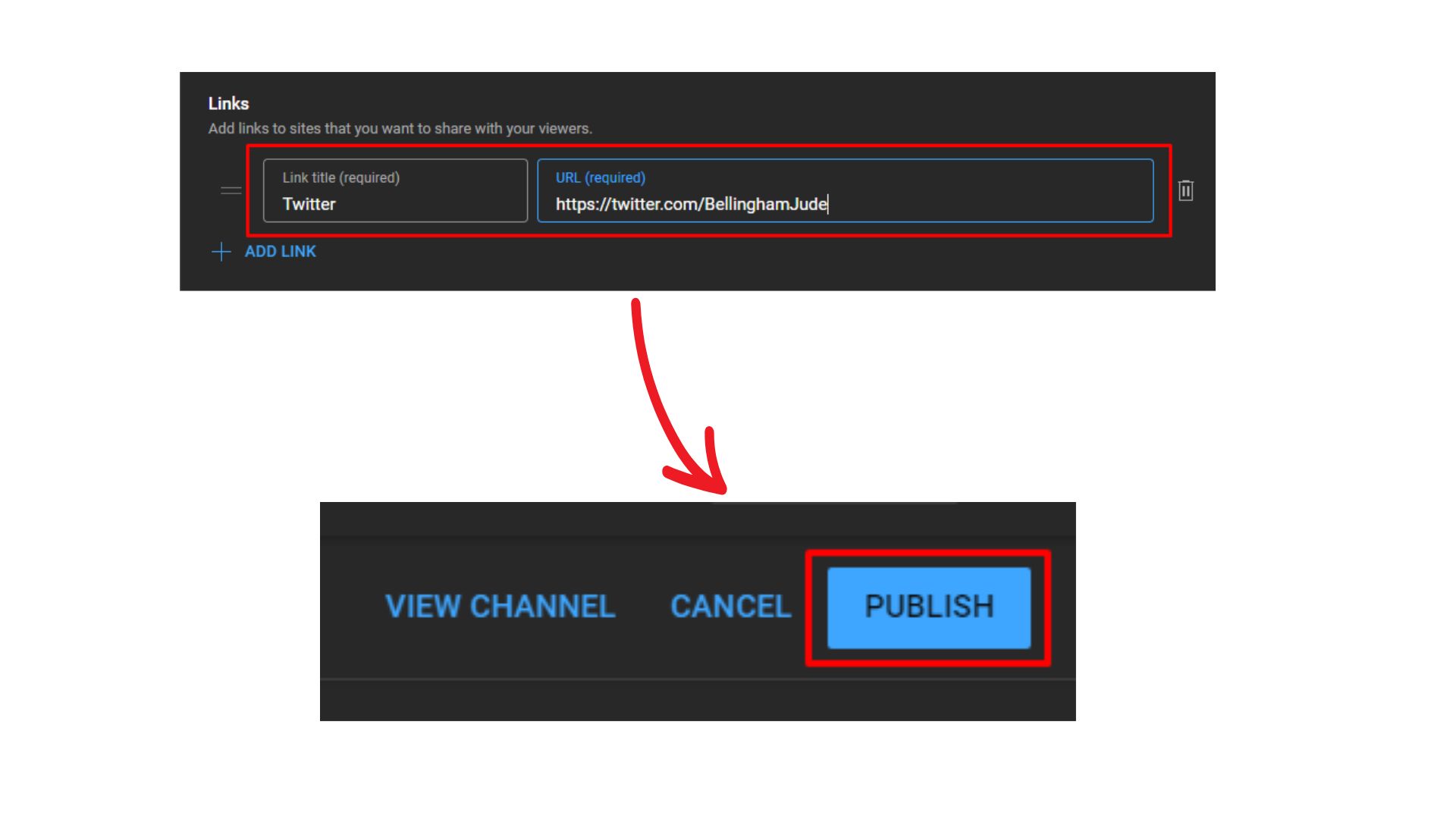 When you go to your channel's About section, you can see a blue title reflecting under the Links section of the recently added link. Any subscriber or viewer visiting your channel's About section can check the link to your Twitter account.
Connecting Twitter to YouTube via IFTTT
There is another way you can learn how to Link Twitter to YouTube and that via IFTTT. It is an app available on Google Play Store. IFTTT stands for IF This Then That.
Download the App from the Play Store.
Create an account or log in to your account.
Now visit this page https://ifttt.com/connect/youtube/twitter. Now click on Start today. This will ask you to connect by signing up.
The main advantage of using IFTTT to link YouTube and Twitter is that you can authorize your YouTube account and choose which channel to link.
As "IFTTT wants to access your Google Account," click the Allow button at the end.
It will now prompt you to activate your Twitter account in the same way.
It's all finished. Every time you upload a video to YouTube, it will now be posted on Twitter.
For more information Related to YouTube Click here.
Frequently Asked Questions
How Do I Link My YouTube To My Twitter ?
Select from sharing activity checkboxes beside the YouTube functions that you want to share on your Twitter account. For example, you can choose from uploading a video, adding a video to a public playlist, like a video, saving a playlist.
How Do YouTubers use Twitter?
A good Twitter bio should attract and encourage followers to visit your YouTube Channel. YouTubers should also leave a link to their videos on Twitter for maximum reach.
What is a Tweet Link?
The Tweet link is nothing but the URL address of your profile. This is useful when you want to link Twitter to YouTube or other social medias.
How do I find my Twitter URL on YouTube?
Copy your YouTube URL and paste it on the Twitter page. To change your profile, click your name. Come all the way down to where it says "website you're going to paste." Press the Save Changes button. And that's it; your YouTube page will now automatically link to you.
How do I add social media links to my YouTube channel?
Login to your YouTube channel and follow the steps:
Tap your profile photo icon.
Select Customize Channel after you've landed on your YouTube channel.
Select Basic details in YouTube Studio.
Scroll down to the bottom of the page.
Fill in the name of the social network in the Link title area.
You can add up to five links to your social media accounts, and once you are done, hit save and publish. Similarly you can also link Twitter to YouTube or other other social medias on YT.
How do Youtubers use Twitter?
There are some simple ways that Youtubers use Twitter:
First, in your Twitter bio, mention your YouTube channel.
Use relevant and trending hashtags to link to your videos.
Third, use your Twitter feed to provide a variety of content.
Finally, participate in Twitter chats with your followers.
Can you promote YouTube videos on Twitter?
Click Twitter Ads> Click Creatives> Then click on Media> It will bring you to the Twitter media Studio page> You can upload video directly, just like you would do on YouTube.
You may also make it Google searchable. And there's searchable metadata on Twitter. You may even include an attractive thumbnail.
As a result, you won't have a random clip from your movie as your thumbnail.