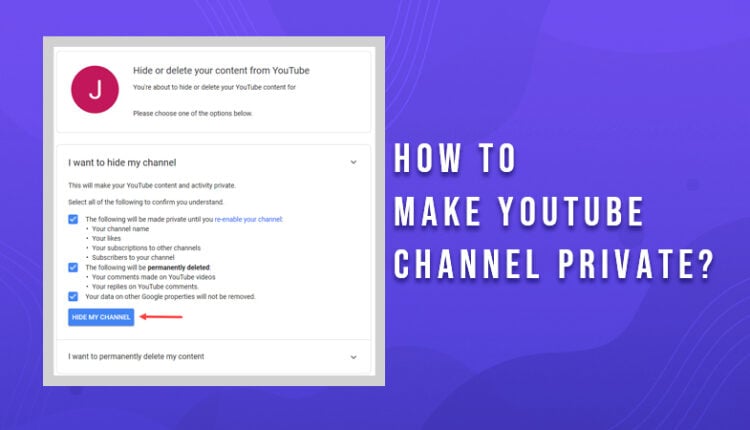 Do you want to know how to make YouTube Channel Private? You can make it private if you don't want people to see the video content on your YouTube channel. They won't see the videos until and unless you have shared a link to a particular video. You won't appear in any search results on YouTube. In today's blog, we'll understand how to make a YouTube Channel private.
How To Make Your YouTube Channel Private?
Follow these simple steps to make your YouTube channel Private:
Open YouTube Studio
Go to Settings on the left side menu.
Click Channels and go to Advanced Settings.
From the bottom, select Remove YouTube Content.
Select I Want To Hide My Channel.
Tick various boxes and finally click Hide My Channel.
These steps will help you hide your YT channel. If you find it challenging to hide your content, refer to the detailed steps mentioned below:
1. First, sign in to your YouTube channel.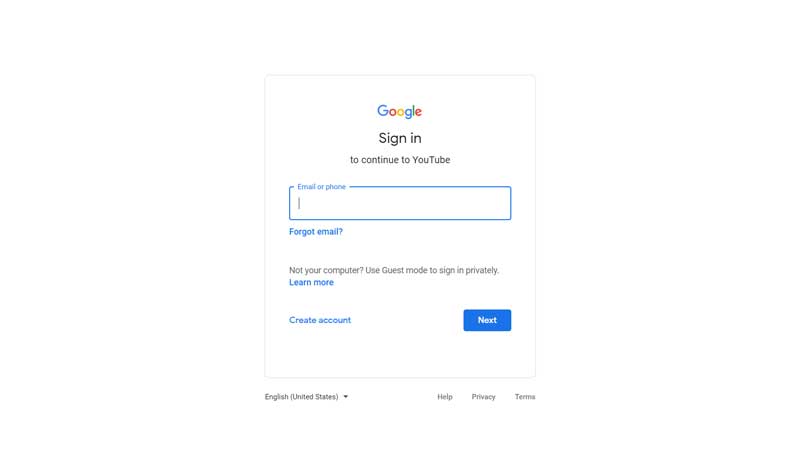 2. Click on the 'user icon' in the upper right corner.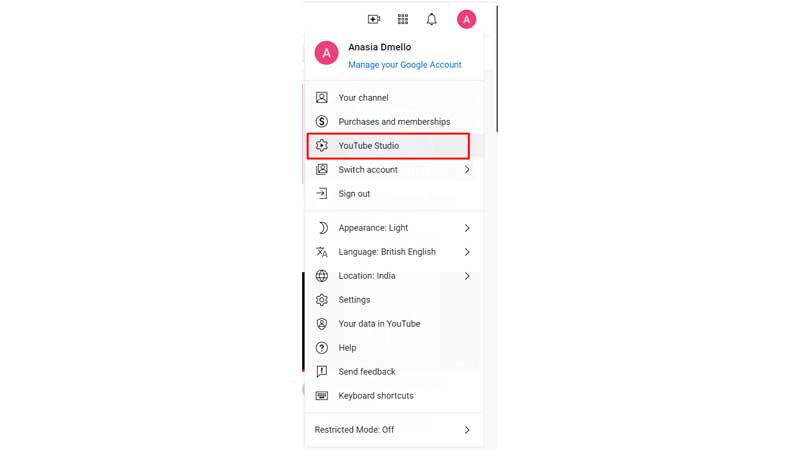 3. Now, Select 'YouTube Studio.'
4. Once on the YouTube Studio page, click on 'Settings' in the left corner.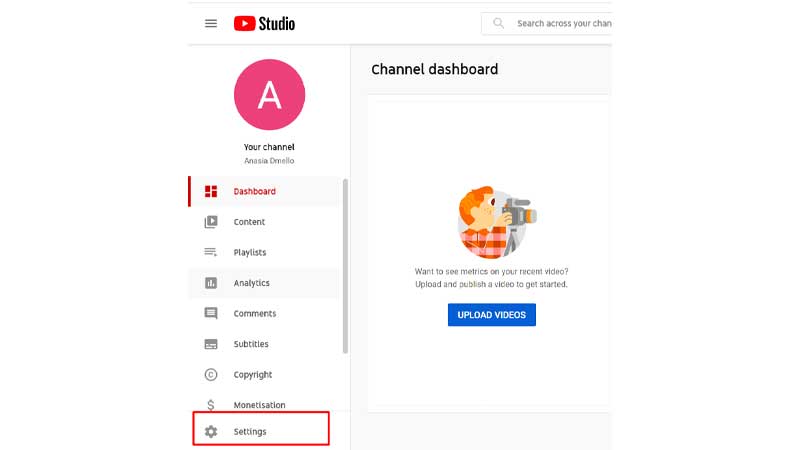 5. Click on 'Channel' under the Settings option that opens in a new small window on your screen.
6. Select 'Advanced Settings.'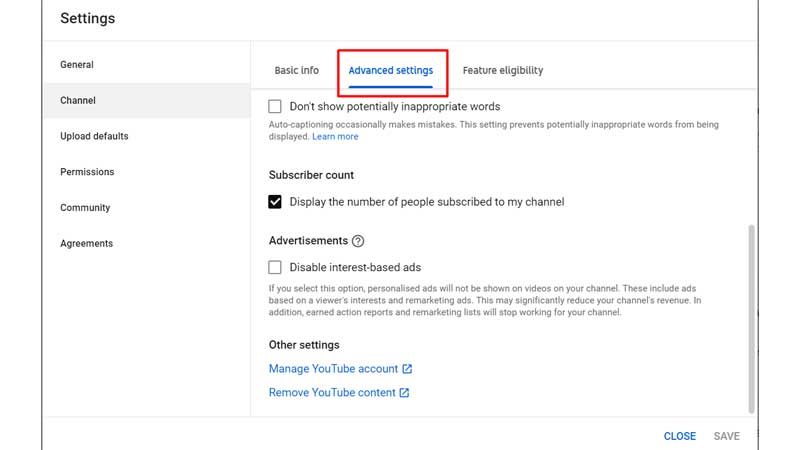 7. Under 'Advanced Settings,' come down and click the 'Remove YouTube Content' option. Don't worry; your YouTube content won't be deleted! We are just making your YouTube channel private!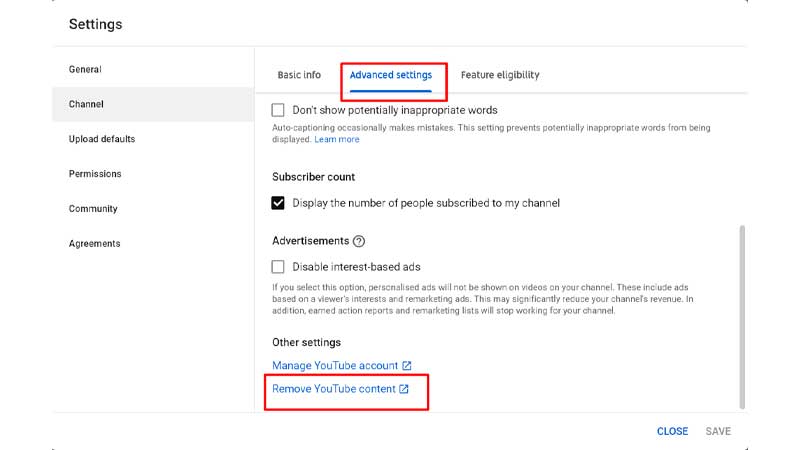 8. Once you click the 'Remove YouTube Content' option, YouTube asks you to enter your YouTube password.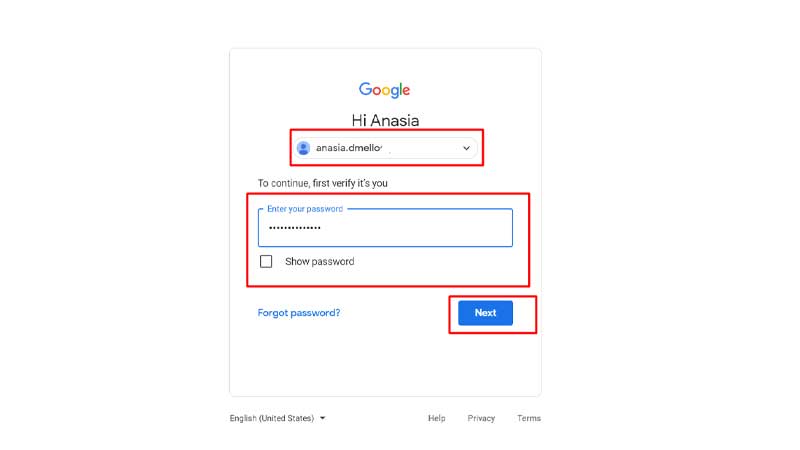 After YouTube confirms your password, it will ask you two options: 'I want to hide my channel' or 'I want to permanently delete my content.'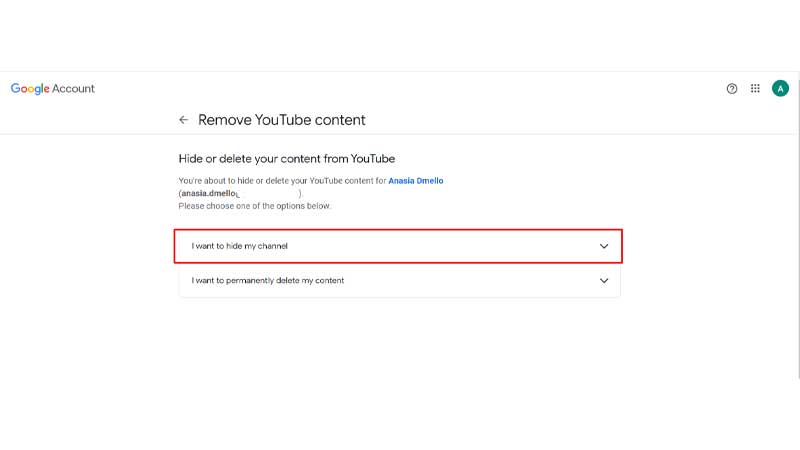 9. You need to click on 'I want to hide my channel.'
10. YouTube will ask you to select whatever you want to hide. For example, your YouTube channel name, videos, likes, subscribers, subscriptions, etc. You can choose the option accordingly and click on 'Hide my channel.'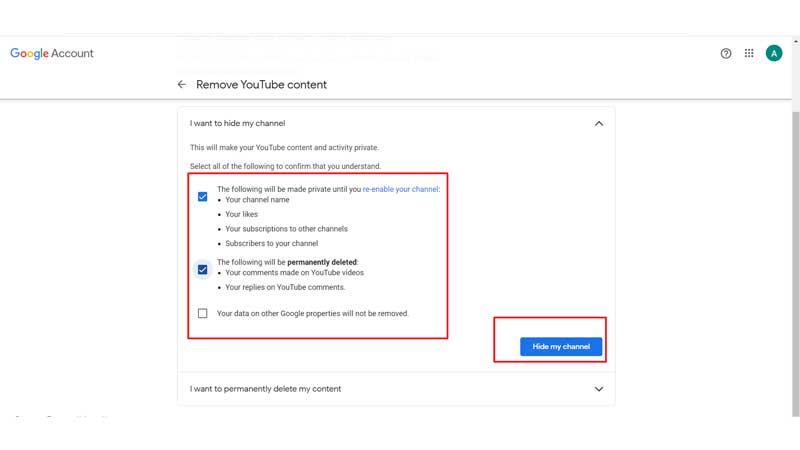 11. A pop-up on your screen asking you if you want to hide your channel; tap 'Hide my content.'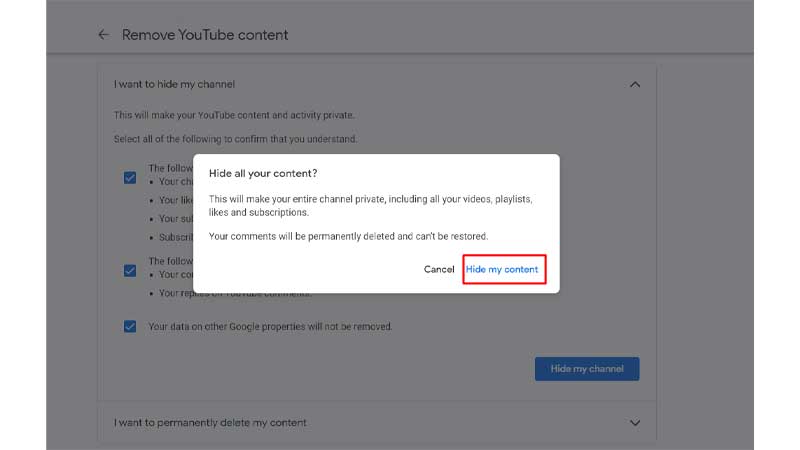 You have successfully hidden your YouTube channel!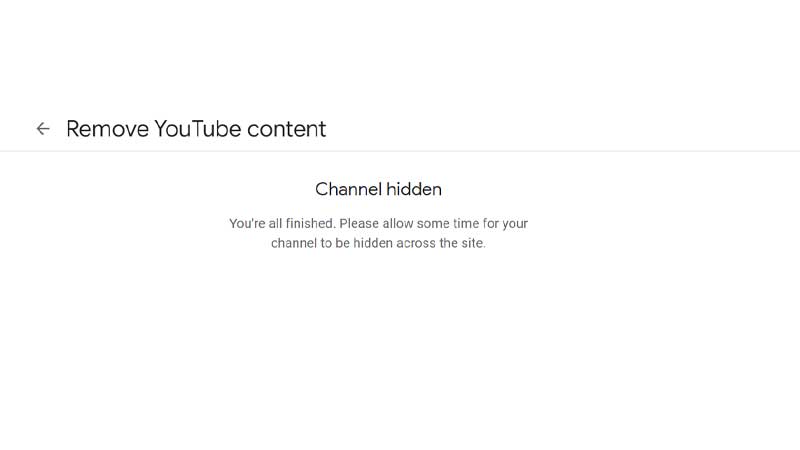 What Is The Difference Between Public And Private Videos?
To begin with, public videos are easily accessible on the internet, but private videos are not. You can invite particular persons to access your private movies as an exception to this restriction.
Public users will not be able to find private videos in search results. This implies they can't be used for monetization, sharing, or website embedding.
The default setting when uploading to YouTube is to make the video public. Anyone searching the platform can see these videos. These films may be shared by anybody and can be incorporated into your website.
So, can you make videos that have already been uploaded to YouTube private? The answer is yes! A video's visibility can be modified at any moment. Therefore, you can instantly change your public video to private and vice versa.
Conclusion
Go ahead and try the steps to learn how to make YouTube Channel private! This action ensures that your videos are visible to only a selective audience. If you observe that the views on your videos have become stagnant, you can explore the top 3 ways to increase the viewership count on your YT videos.
Frequently Asked Questions
Q1. How Do I Set My YouTube channel To Private?
From the main menu, choose "YouTube Settings," then "Privacy" under "Account Settings." To save your settings, check the boxes next to "Keep All My Liked Videos and Liked Playlists Private" and "Keep All My Subscriptions Private."
Q2. How Do I Make YouTube Videos Private On Mobile?
To do so, follow the following steps:
Open the YouTube app on your device.
Select Library. Then, your video clips.
Tap More next to the video you wish to alter. Edit.
Select Public, Private, or Unlisted from the Visibility menu.
Select SAVE.
Q3. Why Is My YouTube Video Private?
One reason your YouTube video is private is that you may have used irrelevant or misleading tags. If YouTube thinks your video violates any of its policies, it can be marked private. It will be made unavailable to the public even if they have the link to the video.
Q4. Is There A Way To Make My YouTube Channel Private?
Yes, absolutely, there is a way to make your YouTube channel private. Follow the above blog with complete steps to understand the process of making your channel private.
Q5. Can You Delete Or Hide Your YouTube Channel?
Yes, you can delete and hide your YouTube channel whenever you want.