The concept of lyric video ideas is simple. Video marketing is all about exploring new ideas for artists and music businesses. If you are an artist, we suggest you try a lyric video. After all, there isn't a single music fan who hasn't looked up the words to a favorite song. A lyric video has several advantages. But, before we get into that, and before we give you lyric video ideas, let's define what a lyric video is in the first place.
What Is A Lyric Video?
As its name suggests, a lyric video shows the lyrics to a song while the music is playing in the background. But don't mistake it for a karaoke video. On the contrary,  artists develop creative lyric video ideas that put your imagination to the test on a whole new level.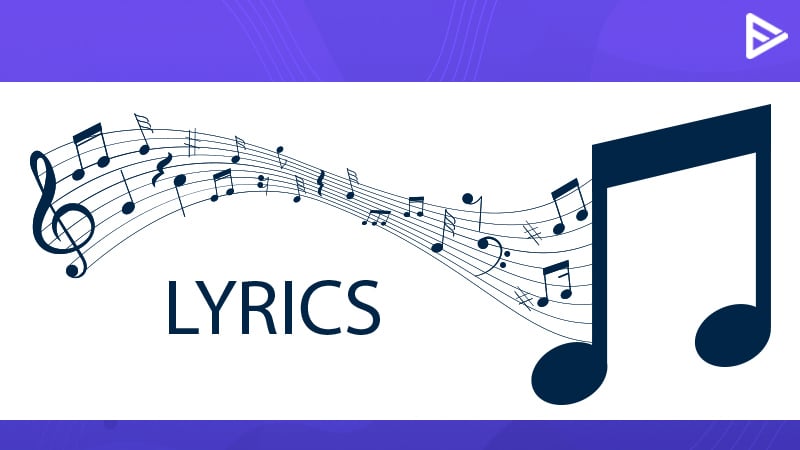 Why Should You Consider Making Unique Lyric Video Ideas?
We will give you many reasons to promote your next single with unique lyric video ideas, but the most crucial is accuracy, right, isn't it? Don't you think so? Rather than relying on incorrect lyrics from other sources. The best reason for coming up with creative lyric video ideas is to make your fans understand the song's actual words.
Apart from accuracy, it gives your audience to watch something in audio-visual that is aesthetically pleasing. But there are also plenty of other factors as well. Let's look at three of them in more detail, and then we give you some examples of some unique lyric video ideas to get inspired from.
Lyric videos are really simple to create and need very little investment.
While most music videos take time to prepare, arrange, and shoot, and are likely to cost a lot of money, lyric videos are simple to produce and cost next to nothing!
Creative Lyric Video Ideas Elicit Interest
Fans enjoy reading the lyrics to their favorite songs. In addition, they appreciate the extra effort of including them in a video with the music (instead of simply posting them on a blog or somewhere else).
Lyrical music video tends to connect people emotionally, engage people in a more meaningful way. For example, suppose you post a music video with lyrics on a social media platform like Facebook. In that case, fans will comment and tag friends and family, pick out certain lines and share them, which have chances to trend making your song trend online on various streaming services.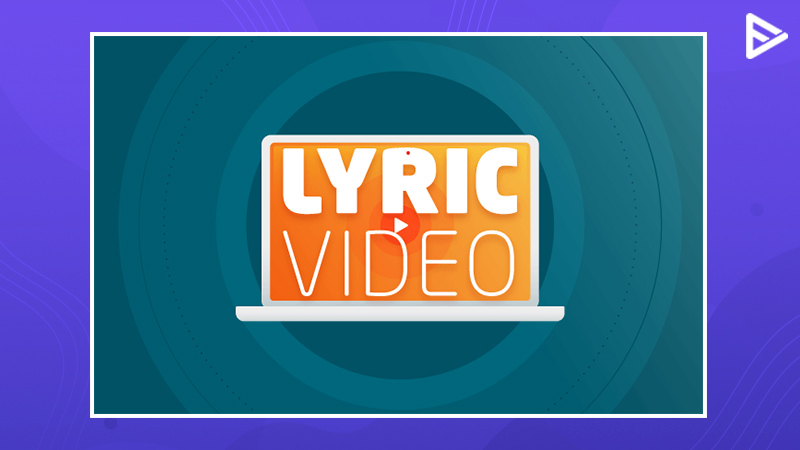 To put it another way, your lyric video ideas provide you an extra chance to generate attention around your song that you wouldn't have had if you only uploaded an audio track.
Lyric Videos Are Great For Marketing
Lyric videos are a fantastic method to preview the next big release! Not only will they spread the news about your album or project in general, but you'll also get your most devoted fans and followers to begin memorizing your song's lyrics right immediately.
It will create curiosity in your fans about the official video. Social media platforms are great for marketing and preparing marketing strategies surrounding the song. For example, you can drop a teaser or a story on your IGTV to watch out for your next single to create a buzz.
These were how you can utilize and create unique and creative lyric video ideas to promote your music videos.
Since we have discussed the ways, you can promote your videos. So let us move further and show you some lyric videos for inspiration.
Lyric Video Ideas For Inspiration And Examples
Wake Me Up by Avicii 
These beautiful landscapes are the ideal setting for this song.
Sorry by Justin Bieber
The song's phrases are placed in diverse locations, ranging from a girl's top to apartment walls. It's a fresh take on the usual "lyric" video theme.
Perfect by Ed Sheeran
Ed Sheeran, a British singer, focuses on romance in this video. The lyrics are accompanied by illustrations that depict each action and emotion.
New Rules By Dua Lipa
Who doesn't like neon signs at a party? This video does just that.
Roar By Katy Perry
This music video has unique lyric video ideas by showing the entire video through emoticons in messages rather than words.
Play Date By Melanie Martinez
Another popular lyrical music video is animated teddy bears with lyrics of the song and depicting a story.
These were some examples of great lyric video ideas that are unique and creative in their own way that the audience loves watching.
Conclusion
Lyric video ideas are just another sort of entertainment that may elicit a lot of interest from viewers. They do not need large-scale productions like professional videos do. At the same time, they don't necessitate significant capital to manufacture. The key to making an awesome lyric video is to develop a basic, aesthetically appealing, and appropriate theme for your song.
Frequently Asked Questions
What Is The Quickest Way To Make A Simple Lyric Video?
The quickest way is to download software like iMovie or Windows Movie Maker to make a lyric video in the easiest way possible.
How Do You Make Your Own Lyric Video?
You'll need an editing application that lets you add text and a backdrop to your image. Take, for example, iMovie or Windows Movie Maker. Then just look up the lyrics (many websites that have lyrics to so many songs). Go to the music you choose and download it as an MP3 file. Then import it into the editing program you're using, and you're done. To add the text, you must first get the time perfect. It's time-consuming but simple. Simply go frame by frame to change when the text begins and ends.
How Do YouTubers Who Post Lyric Videos Get Copyright Permission For Their Music?
The fastest way to receive copyright is by contacting the artist directly. YouTubers can also seek authorization from musical labels or licensing companies.