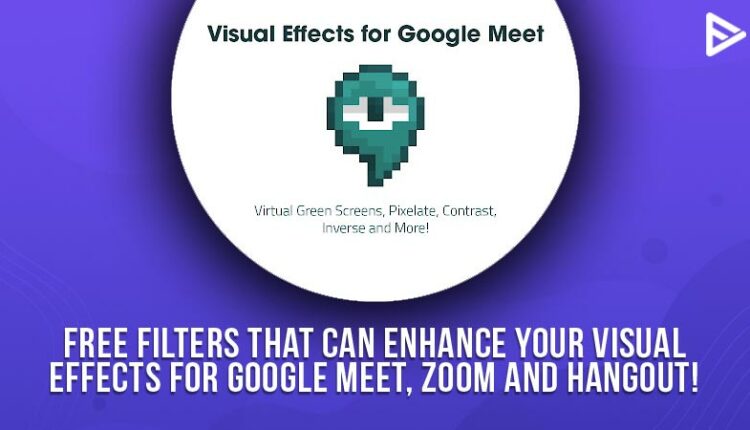 Visual effects for Google meet can help you impress your colleagues and boss! How? Well, thanks to an ongoing pandemic, many things have successfully shifted to the online methods of work. We would certainly not want you to lag behind for any reason, which is why we are. In today's crisp guide, we show you some of the best visuals that you can actually use to be the star employee of the month. Or the subsequent love interest. So without any more delay, let's start with visual effects for google meet!
What Are Some Of The Best Visual Effects For Google Meet?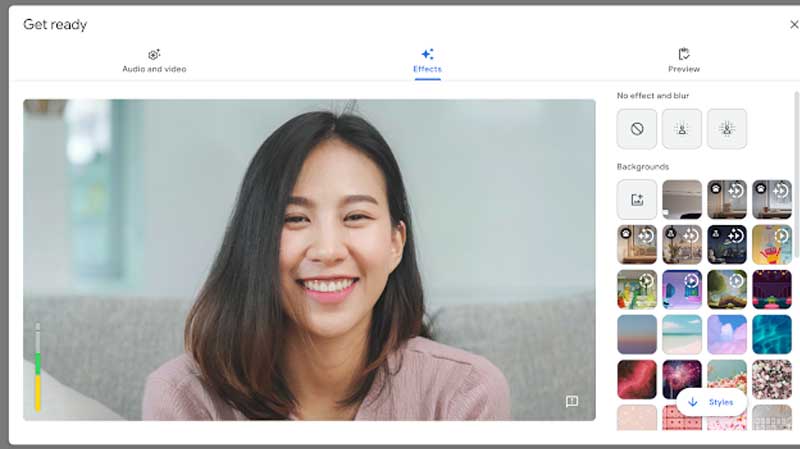 Video conversation is on the hype these days, and you should know ways to be away from the rest of the crowd. Without a doubt, you can also use visual effects for the google meet extension to max your influence. Apart from that, did you know that you can actually use Snapchat filters for the google meet extension?
We know it is good to use Snapchat filters on video platforms such as zoom, google meet, etc. Not to forget, obs can also help you get ahead of your colleagues instantly! Let's look at some of the best ideas for visual effects on google meets, hangouts, and zoom!
Snap camera to make your video meet funs and frolic.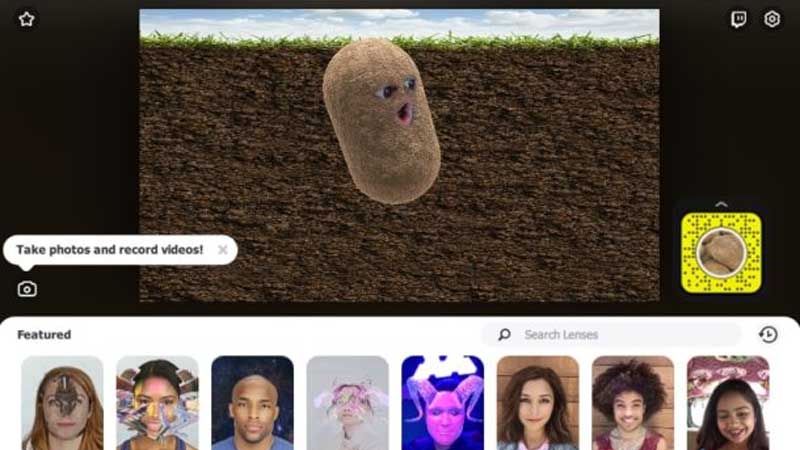 With the help of a snap camera, you can turn yourself in a pizza or cupcake instantly. The Snap Camera helps create a virtual webcam for your video calls, and it helps as working as the input of a physical webcam into your video conference tools. You just need to select the video conferencing apps such as Hangouts, Zoom, Google meets, Skype, and the free visual effects are ready! Also, you don't need a PC to hold a fun meeting as the meeting is possible through visual effects for the google meet android phone too!
With Snapchat ready at your service, you can opt to be a potato or a tomato in your video meetings if you plan to add hype to your mundane meetings.
But keep in mind to be within limits of your organization, we are you don't want to get fired, do you! (unless you are an entrepreneur, of course)
Apart from professional calls, if you have a tinder date, you can also use the beautifying effect of the Snapchat camera too! You can also use this as visual effects for google meet mobile too!
The green screen option is always available to help you in many ways. Along with that, you can also now build your own personal filter on Snapchat too!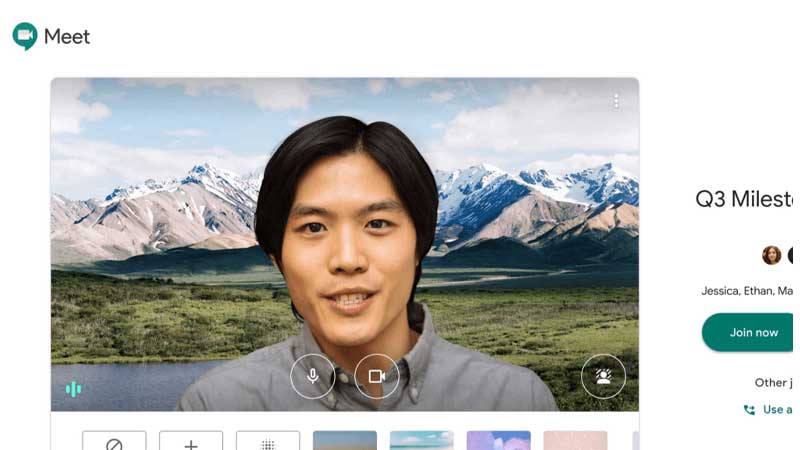 If you have a knack for creating filters and adding your creativity, you can use Snapchat's lens studio at any time! This tool is similar to something used to make filters on Instagram too! You need to download the program and create your visual filter for zoom, hangouts, and Google meet. You can also use visual effects for the google meet extension for a more significant impact.
OBS studios can help with visual effects for Google Meet mobile.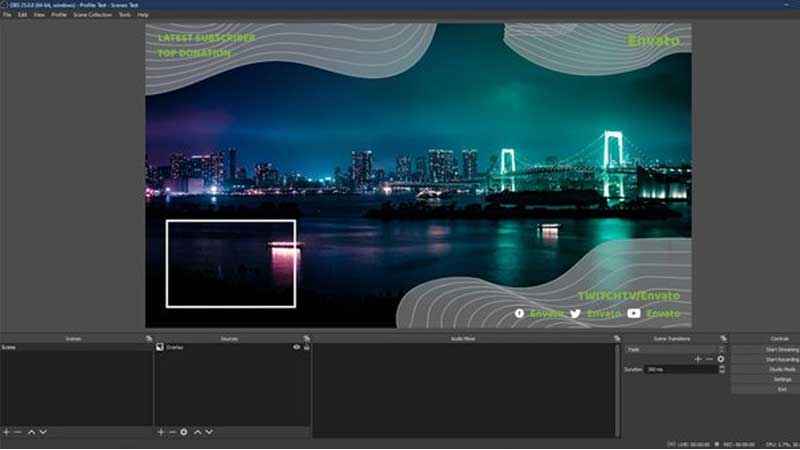 This software, ladies, and gentlemen can help you a big time if you are a Windows user; the user interface is a little more friendly than the Snapchat filter!  You can use this as a visual effect to stream on Twitch, Facebook, LinkedIn, Twitter. Also, you can use OBS if you have a YouTube streaming channel too!
If you are a YouTuber or have an account with regular streaming, you will for sure be familiar with obs!
The beautiful management of the screen shares various options to make the stream more manageable with OBS.
Once you are familiar with the working of OBS, you can also quickly fix the issue of visual effects for the google meet extension not working too!
For ending note with the OBS software, you can also make amazing YouTube shorts that will help you gain free YouTube views! 
What Tech Do You Need To Run OBS In Google Meet Or Zoom?
While you run OBS on a video platform for visual effects, things can get a little tricky. But you don't have to worry as the video interfaces have evolved more than before. You can easily stream anything you prefer with the visual effects for google meet mobile.
How To Add Visual Effects in Google Meet?
You must install and activate an extension from the Chrome Web Store. You may use this extension to make your Google Meet virtual conference rooms more creative and professional by adding visual effects.
In the Chrome Web Store, there are extensions that allow visual effects to appear in your virtual meeting rooms. Visual Effects is one of them since it allows you to employ various effects in real-time.
It's a free browser extension available through the Chrome Web Store. It's also free of viruses and completely safe to use. Although this extension is compatible with Opera and Microsoft Edge, it performs best with Chrome.
How to Use Visual Effects for Google Meet?
Using the effect is very simple, but for starters, you will have to blur the background completely. Put a green screen so that changing effects virtually is easy. To provide a smoother experience, deactivate previously applied effects before switching to a new one. There are different effects like the cube effect, background blur effect, reverse effect etc.
Conclusion
We hope that we have managed to provide you with the visual effects for Google meet! Have fun this holiday with your friends and family!
Frequently Asked Question
Ques.1. How do I add visual effects to Google Meet?
Ans.1 Adding visual effects for Meet or Skype is pretty simple! Follow the steps listed below.
Open the Meet app
Enter the meeting
Before you join, on the bottom of your self-view and tap on Effects
To slightly blur your background, click on Slightly blur
To blur the whole of your background select the Blur background effect
If you wish to add your own background, choose on Add option
When you are done, tap Done
Tap Join
Ques.2. Are visual effects for Google Meet free?
Ans.2 Many browser extensions allow you to use the filter for free! You just need to sync everything and connect with the video conferencing platform.
Ques.3. Can you change the Google Meet background?
Ans.3 Yes! All you need to do is follow the above-listed steps, and the background for google meet will adjust according to the filter you chose! You can also show yourself in a fancy restaurant too in your meeting!
Q.4 Why can't I apply visual effects on Google Meet?
Ans. You will need a 64-bit version of Google Chrome in order to use effects and blur the background. Make sure you have a browser that supports the extension.
Q.5 Why can't I add a custom background on Google Meet?
Ans. Hardware acceleration must be enabled in your browser for Google Meet's live background functionality to work.
Q.6 How do I customize my Google Meet background?
Ans. This feature is not yet available. Google is planning to roll out this option soon to customize the Google Meet background.