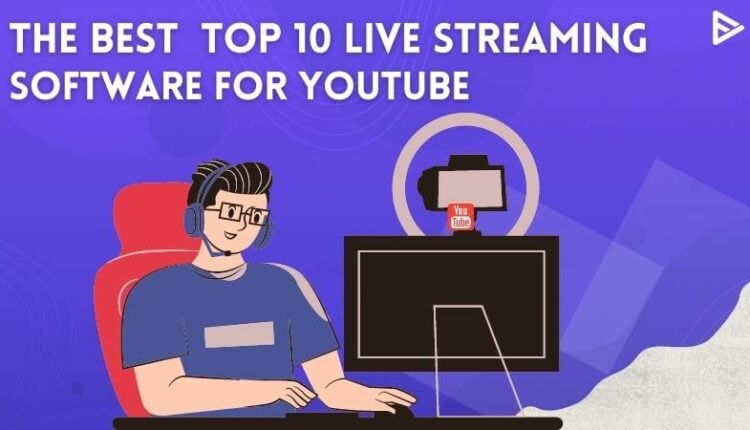 Are you thinking of going live on your YouTube channel but are a little lost in deciding the best live streaming software for YouTube? We can understand. Going live on YouTube may seem intimidating and make you nervous, but did you know that the platform prefers live videos more than the pre-recorded ones? Live YouTube streaming will help you and your audience interact appropriately and increase your reach substantially. We will provide you with the best live streaming software for YouTube to add fuel to your social career. This article is inclusive of paid and free software, so suit yourself.
Here is the list of live streaming software for YouTube videos
OBS software for the smooth running of your content
This is the most loved and best software for live streaming on YouTube that can be used to live to stream your video without any issues. Open-source broadcasting is free of cost and is easily used and understood by beginners who are new two the world of live streaming.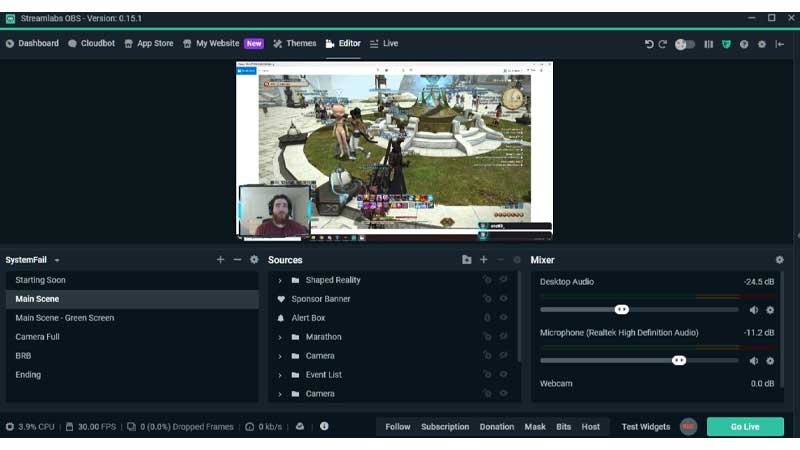 What are the key features of OBS?
It is perfectly compatible with mac, windows, and Linux devices. So you would not have to try the traditional "trial and error" method here.
You are getting such an advanced video editing tool free of cost. What else do you want from your life?
You can easily access the light and dark theme if you have issues in the morning. We hope you are not a vampire.
Four operations can be used to enhance the quality of your videos, such as filters, audio mixers, and noise suppressors. Such great editing also helps you to get free views.
DACAST
Dacast is a kind of platform made for hosting live streaming and helps in the management of professional broadcasts. It offers a 30-day free trial, charging a small fee of $ 39.99 per month. It is the best live streaming software for YouTube after OBS.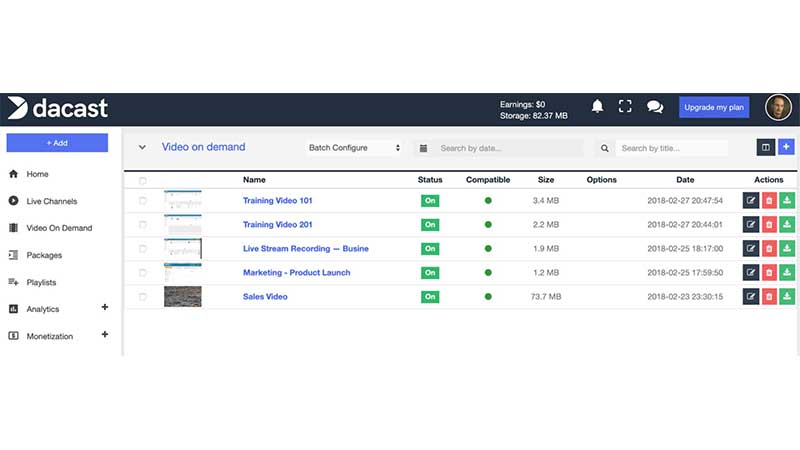 What are the key features of Dacast?
Dacast is an API-based video platform. You can easily make your mobile apps from scratch with the help of its tools.
Imagine you got stuck somewhere while accessing the working concept of Dacast. Here is where the technical support comes into the picture to be your anchor.
This software offers you pretty advanced analytics where you can easily track down the performance of your videos with their reports. Impressive, right?
Xsplit broadcaster can help you to promote your YouTube video
This software is used chiefly for the live streaming of the captured gameplay. This allows you to start your live streaming session within a few seconds. It also offers a free trial, so you can count this in for the category of free live streaming software for YouTube.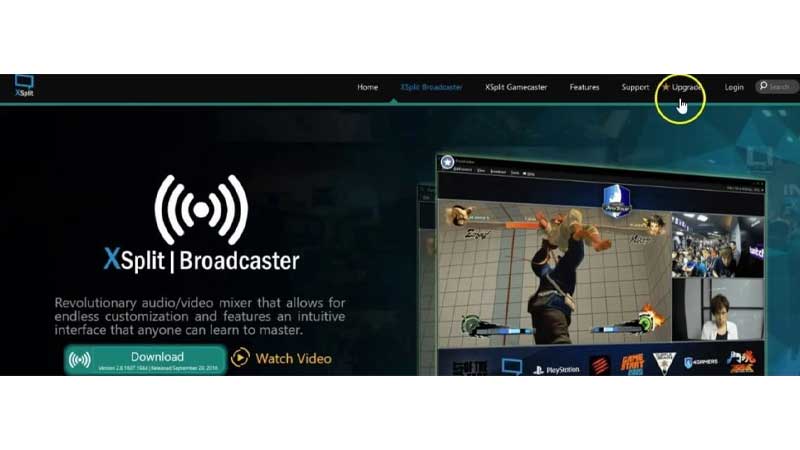 What are the key features of Xsplit?
The editor of this software is pretty intuitive. It can easily add subscribers' goals to collect donations, update you with the follower's list, and a good view of the event list. We think your Livestream will go viral after working with this editor.
You can even stream at the rate of 60 fps ( frame per second) at the 4k quality.
It also supports all the YouTube chat widgets, a win-win situation for you.
The XSplit Broadcaster is available at the rate of $ 2.50 per month. Pretty pocket-friendly.
Vmix: The OG YouTube live streaming software for Windows 10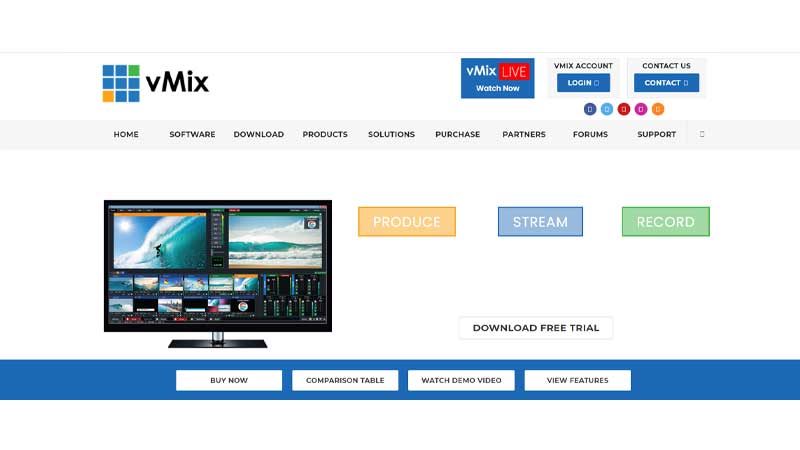 Have you heard about the software Vmix? In case you have not, you are missing out on a big deal. Vmix is software that is used for live streaming on platforms such as YouTube and Twitch. It is topped with high-quality features that make streaming and editing a piece of cake. The software can work with all kinds of webcams such as the AVI, VOB.MP4, etc.
It is the most efficient live streaming software for YouTube, so give it a try.
Best Feature To Look for A Perfect LiveStreaming Software For YouTube
Deciding for the best live streaming software for YouTube can be pretty hard. But we have simplified it with these simple vital points to look for a while, giving a binding choice. These are spices to make your live stream a super hit and increase the YouTube views.
API & Partner Friendly: The software should work with other video production tools and live streaming gear.
Multi-Streaming: The software's ability to customize the social post with customized titles and descriptions and multi-streaming. Platforms should have access to the social networks you wish to go live on.
Easy to use Production Capabilities: Helpful in creating a high-quality live stream.
Zoom Style Interviewing without needing Zoom: Multi-person browser-based interviewing without requiring the software installation for multiple guests.
What is the Equipment Required for Live Streaming?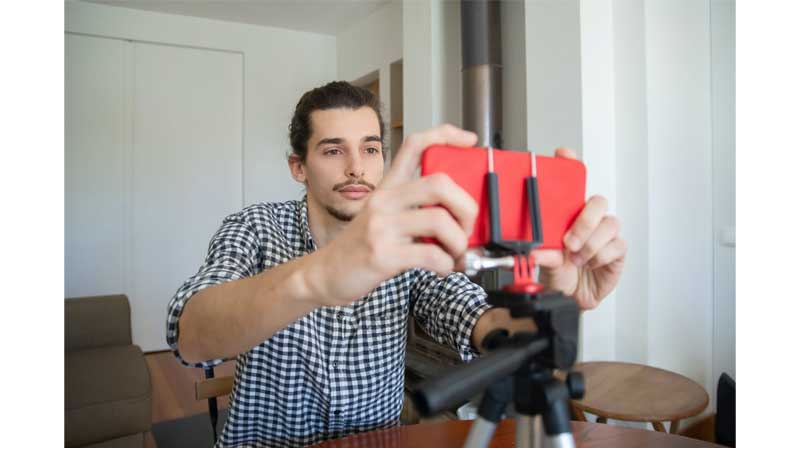 Before starting with your YouTube Live Streaming session, let's cross-check whether you have all your gear ready with you.
Stable Wi-Fi connection. A stable Wi-Fi connection is necessary because if you experience insufficient net stability, it will affect the whole live stream.
Video camera or camcorder. You need to look crystal clear, and having an HD setup will help you achieve that.
Tripod, this is where your devices will take a rest and record your whole Livestream.
We hope this article helped you out on how to identify the different types of live streaming software for YouTube. We encourage you to check out our other blogs, too, because we are a one-stop destination for all of your problems.
If you want to learn how to enable Live Streaming Click here.