Profile pictures on social media platforms carry your identity socially. Therefore, your profile picture should be unique and distinctive. How will you make your profile picture different from others? As you know YouTube has over 37 million YouTube channels. You might be wondering how to make your profile different from others? Some tools will make your profile picture attractive and distinct. Whether you're a gamer or a travel vlogger, you need to customize your profile picture according to what your channel is about. In this blog, we will discuss the tools that will help you to make a profile picture on YouTube.
Tips to make a profile picture on YouTube
While creating a profile picture, remember you're preparing a brand for yourself. Since it's a visual representation of your YouTube channel, you need to make a distinctive profile picture.
When you're preparing your logo or using your own image in the profile picture use contrasting colors.
Use easily readable fonts. Avoid using stylish and cursive fonts. Remember, most YouTube users utilize their phones therefore the font should be visible.
Maintaining the size of the profile picture is extremely important. The size of the profile picture should be 800×800 pixels.
Steps Make a Profile Picture on Placeit
Login or sign in to Placeit.
Select a template that you wish to use as your profile logo or profile picture.
Insert your 'YouTube channel name' or ' Your name'. It allows you to change the fonts and the color of the font.
 You can also play with the background color, increase or decrease the font according to your requirement.
You can either save the image to drafts or click on 'download'.
Placeit is one of the best tools to make a profile logo by yourself.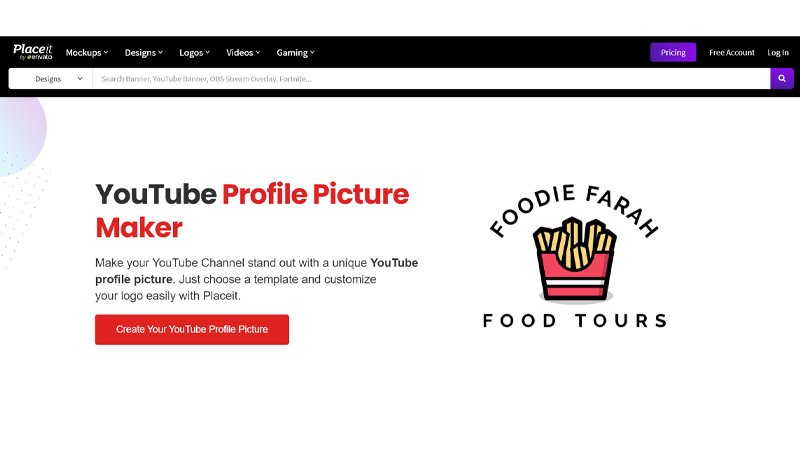 Steps Make a Profile Picture on Adobe
Login or sign in to Adobe.
Select a template that you want to edit as your profile picture.
Edit the template.
You can edit the background color and edit the image as required.
Download the profile picture.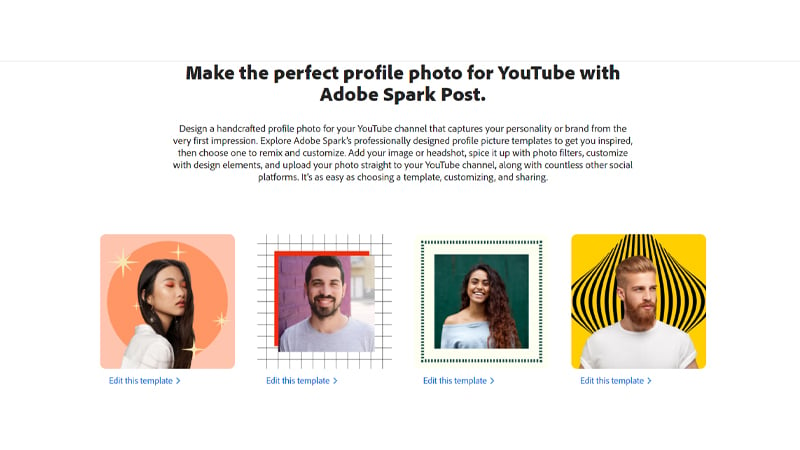 Steps to Profile Picture on YouTube
Sign in to YouTube Studio
Select 'customization'
From 'Layout', 'Branding, and 'basic info' Select 'Branding'
You can upload 'profile picture', 'channel banner', and 'video watermark'
Select 'Picture'
Click on 'upload'. Select the picture from your device that you choose to upload.
It allows you to adjust the image in the circle
Once adjusted click on 'Done'.
Concluding thoughts
Since your YouTube profile picture and your YouTube channel banner are images that will portray your channel content you need to have unique and attractive images. Learn how to create YouTube Banner? in our guide. I have mentioned the tools in the guide that will help you to create your channel banner on your own.