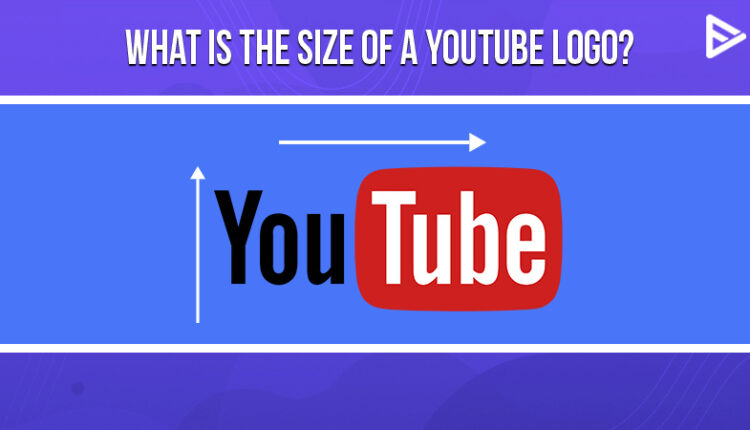 YouTube is the second-largest search engine in the world and the best video-sharing platform. Its name has become a brand. This platform has helped many YouTube creators to build their passion into a profession. YouTube offers the best opportunities to everyone regardless of age and gender. Are you aware of the branding watermark that YouTube allows you to add to your videos? This allows you to add the YouTube logo as a watermark in your video from which the viewers can subscribe on your YouTube channel. You can use YouTube's logo and icon both to your advantage! While using the logo and the icon, you need to keep the guidelines in mind given by YouTube. In this blog, I'll be sharing the guidelines and what size a YouTube logo should have.
Tips to create a YouTube logo
YouTube allows us to use its logo or its icon. Here are some of the tips you need to remember while using the YouTube logo or the YouTube icon.
Use the logo in an open space
While using the logo, see to it that you do not overlay the logo with an image or design. It must be clearly visible. The clearly the logo is the larger impact it creates. The space that surrounds the logo should be equal and in alignment with the logo. Avoid greater or smaller spacing, keeping it equal on all the sides of the logo.
Maintain the size of the logo
As I have mentioned above, the more visible and clear the logo is the larger impact can be created. The logo should be clearly visible on the phone and the desktop screen. Youtube says that the minimum digital height the logo should be is 20dp. If you are printing the logo you need to maintain the minimum height that is 0.125in or 3.1mm.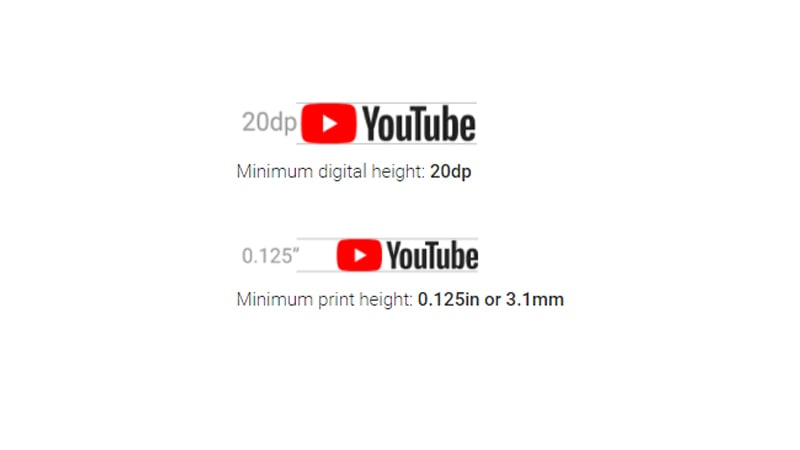 What 'Not' to do with the logo
Do not change the spacing with the logo. Do not add extra spacing between the word 'YouTube'.
Follow the colors that the YouTube logo has that are red, white, and black. Avoid using the logo in any other color.
Don't change the font of the YouTube logo.
Refrain from using a 3D effect or any other filter to the logo.
You cannot change the shape of the logo
Do not change or replace the word 'YouTube'
Avoid using the logo in a sentence or a phrase. For example, Subscribe to my 'YouTube' channel. Do not add the logo in place of the word 'YouTube'
Concluding thoughts
YouTube allows you to use its logo and its icon as a brand. Therefore, we need to follow these guidelines while we use the logo to our advantage. You can create the YouTube logo on Adobe or use the logo from YouTube's website, from where you can download the logo and the icon for free.