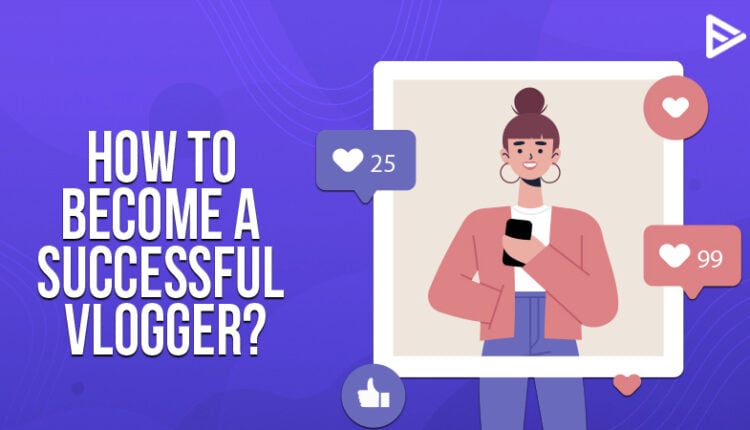 It's 2021, and social media has allowed us to showcase our talents openly. It has the power to turn your talents into your professions. All you need is to be yourself, post quality contact, and interact with the audience on your social media platforms. Being an influence or a vlogger is not as simple as it looks; you need to put a lot of effort into building unique content and keeping your presence intact. This blog will discuss how to become a successful vlogger in 2023.
Tips to become a successful vlogger
Vloggers simply create videos on trending, educational, or entertaining videos and post them on video-sharing platforms. Since YouTube is one of the best video-sharing and popular platforms, bloggers usually prefer posting content on YouTube.
Research and choose your niche
Before you think of becoming a vlogger, you need to research well. Get to know what you like to do and research a bit on the same. Choose your niche wisely and keep 3-4 topics ready on which you would build content.
Make a YouTube Channel
Once you have decided on the niche you want to make content into, you can make a YouTube channel. If you aren't prepared with the niche you want to build content into, you can keep posting content and let the audience decide what they are interested in watching on your YouTube channel.
Create content
Before creating your content, check if you have the required equipment. Try to keep your video as informative as possible. Since YouTube is the second largest search engine, people actually search for solutions. Use the recommended video formats and settings suggested by YouTube while making videos.
Optimize your YouTube videos
Since YouTube is a search engine like Google, SEO plays a very important role in ranking your videos on YouTube. Use keywords in your video title, channel, and video description and tags. Learn the latest SEO tips to rank YouTube videos in 2021.
Be consistent
Consistency is the key to getting maximum views on your YouTube videos. If you want your viewers to stay hooked to your YouTube channel, you need to post videos frequently on YouTube.
Engage with your viewers
Try to answer your viewers' queries either in the comment section or by conducting a live stream to interact with your audience. This will help you to understand your viewers' expectations. Also, YouTube's algorithm measures the engagement levels on your YouTube channel and your YouTube videos to rank your videos.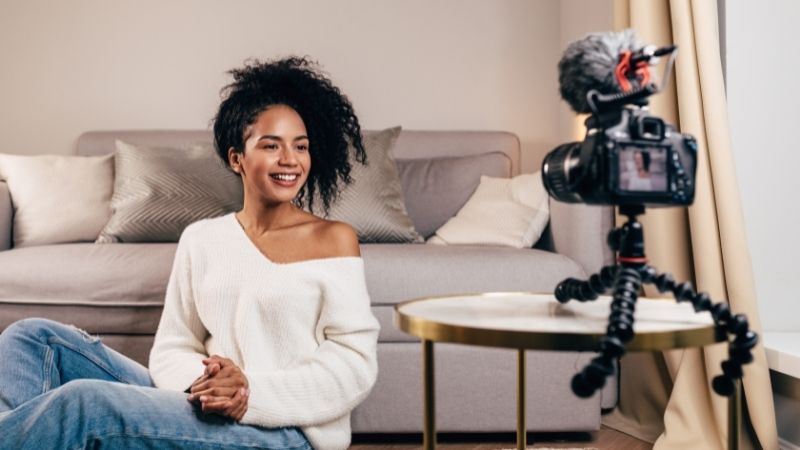 Share your videos on social media
Social media is the best place to give a shoutout. Share your video link on all your social media platforms as they promote your videos for free. You can also share short snippets of your YouTube videos on social media and ask your viewers to check the entire video on your YouTube channel.
Concluding thoughts
I hope these tips will help you to become a successful vlogger on any social media platform. You need to have an official name for your channel on all the platforms for your audience to recognize you easily. Read our guide on becoming a YouTube vlogger to learn more about vlogging.
Frequently Asked Questions
Q1. How do Vloggers make money?
The only way to make money on YouTube is by running ads. Once you meet the YouTube partner program requirement, you can monetize your videos using Google Adsense.
Q2. Shall I Vlog every day?
It is advised to create and upload a Vlog weekly for new Vloggers. Moving directly to daily can be frustrating after a time. First, understand and get habitual with the process.
Q3. How much can a Vlogger make?
Apparently, the average hourly pay for Vloggers is $ 29.97 an hour.
Q4. What are the 12 unique vlogging tips for beginners?
If you are a beginner as a Vlogger, you would have hundreds of questions. Following are the Vlogging tips for beginners.
Understand the audience
Choose niche
Upload consistently ( even if small vlog)
Make your vlog engaging
Create compelling titles and thumbnail
Follow trends