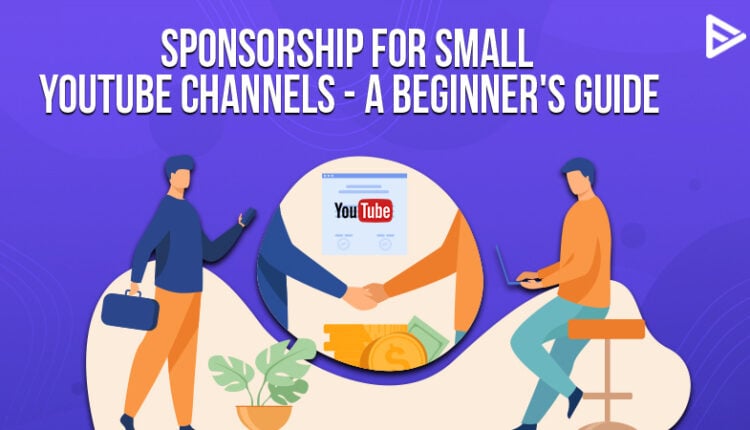 If you have a YouTube channel, you know the growing competition on YouTube. If you're a beginner you might feel earning money on YouTube is next to impossible. Whereas, that's not the case. YouTube allows you to earn money even if your channel is still in the growing phase. Do you think it's impossible to get sponsorship for small YouTube Channels? Well… that's not true! Are you thinking you need millions of subscribers to get sponsorship? Today, I am going to answer all these questions and discuss how to get sponsorship for small YouTube channels and the types of sponsorship.
What is YouTube sponsorship?
As a YouTube creator, you can promote brands to earn commission in return. You can also earn money by becoming a member of the YouTube Partner Program (YPP). According to YPP, you need to have a minimum of 1000 subscribers. If you have enough subscribers on your YouTube channel, the brand will trust you and they know that their brand is reaching maximum people.
Types of sponsorship
Affiliate Sponsorship
This is the simplest form of sponsorship but the returns received from this sponsorship are less. In this type of sponsorship, you post links and discount codes for your users. But you do not receive the returns directly. The brand that you have partnered with decides the number of returns on basis of the traffic and products sold through you.
Paid Sponsorship
Paid Sponsorship is the highest form of sponsorship. In this type of sponsorship, you get paid for promoting or advertising the product of the brand.
Product Sponsorship
This is one of the best sponsorship for small YouTube channels. All you have to do is post product reviews and tutorials for brands to notice you. Remember, you just need to approach brands that you genuinely use. This will help you to gain the trust of your audience and the brand that you are promoting.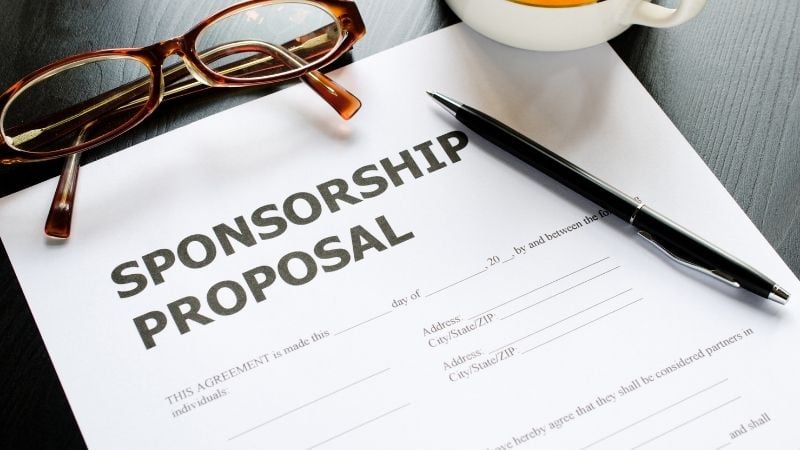 How to get Sponsorship for Small YouTube Channels?
Try these three simple tips to earn sponsorship for your YouTube channel:
Try reaching out to brands directly
Reach out to small companies since they will have a limited budget to spend. You can reach out to as many companies as you can and ask them to view your content. You can reach out to their marketing team or drop a mail. Also, post unique and quality content on your YouTube channel.
Make use of sponsorship platforms
Grapevine is one of the best platforms to get sponsorship for small YouTube channels. You need to have a minimum of 10,000 subscribers but do not hesitate even if you have 2,000 subscribers. Grapevine will still provide you with sponsorship.
Famebit also rebranded as YouTube Brand connect offers sponsorships to over 65,000 YouTube creators. Your YouTube channel needs to have a minimum of 5000 subscribers.
Content BLVD is the best option for small YouTubers because they not only sponsor your channel but also allow brands to search for the right content creators for their brand! Isn't that great? This platform will assist you to connect with the right brand according to your channel's content.
Attend events and exhibitions
You can meet other content creators that will help you to search brands for your channel. You may also meet brand managers who will offer your channel sponsorship.