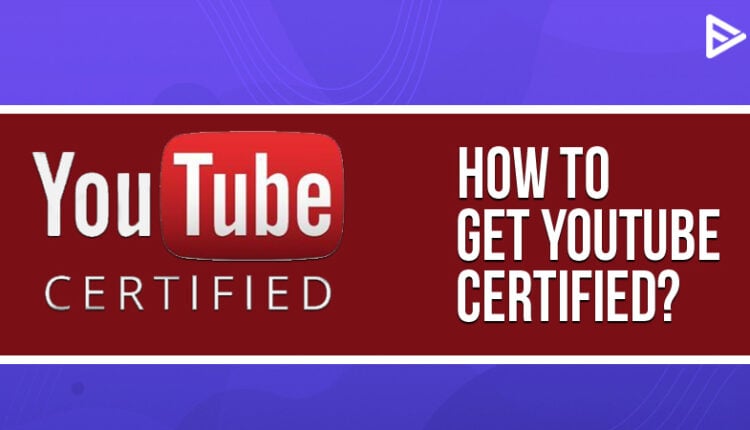 YouTube has always supported its YouTube creators and artist. If you're a YouTuber you're always looking out for more views on your YouTube videos and subscribers on your YouTube channel. If you want to grow your YouTube channel, views and subscribers play a very significant role in it. How will get subscribers and views organically? You need to upskill yourself and post quality content on YouTube. Are you wondering how to improve yourself? Well.. you really don't need to worry about it. In today's blog, I'll explain how to get YouTube certified and how this will help you to grow your YouTube channel.
What is YouTube Certification?
YouTube offers you to learn and upskill yourself with YouTube's latest courses and methods. Imagine, this platform coaches and tutors you to earn money…isn't that great? It absolutely is mind-blowing. All you need to do is check if you're eligible to get YouTube certified. These courses help you to understand and learn YouTube analytics in detail and how to manage your YouTube channel.
Let's understand the eligibility standards to get YouTube certified
You need to have a partner manager or a content ID if you're a Youtube content creator or a manager

You should have a Google account

Comply with YouTube's recent and upcoming terms of services and guidelines given by YouTube.
If you aren't eligible to receive YouTube certification, this platform still offers you to enhance your skills and grow your YouTube channel! That's awesome, isn't it? How is that possible though, aren't you wondering? Have you heard about the YouTube creator academy? Yes… that is the answer to all your questions. Now let's understand how this works.
The YouTube Creator Academy has courses available and those are:
Quickstart Guide

Content Strategy

Production

Channel Optimization

Money & Business

Policies & guidelines
Steps to get YouTube Certified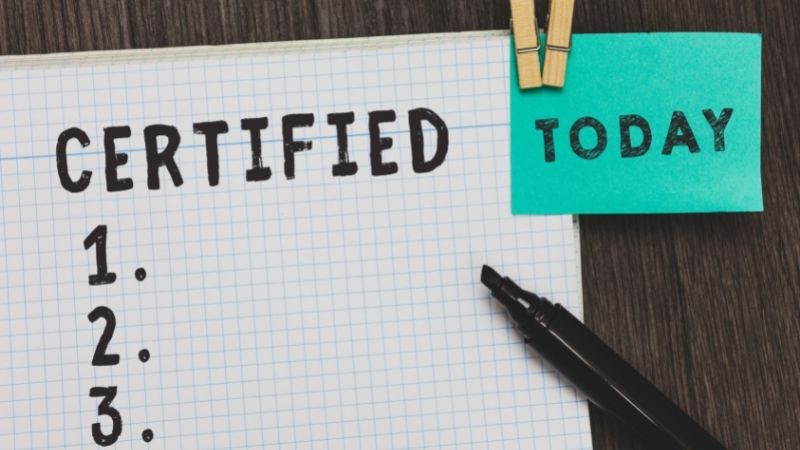 Check eligibility
As mentioned above, you need to have a partner manager or a content ID. Have a Google account. Adhere to YouTube's current and upcoming teams of service and YouTube guidelines. 
Enroll in a course
Get yourself enrolled if you have a partner manager or content ID. Your partner manager will help you to find the right course for you and if you have a content ID, get in touch with the creator support team
Finish the course
Complete the course at your pace but you need to finish the test within 2 hours. You need to attain a minimum of 75%. In case you fail the test YouTube allows you to retake the test after 24 hours. Once you have completed the test you will receive a notification via email. Note, this course completion letter is valid for 18 months only. Post this duration, you need to retake the test all over again.
Concluding thoughts
Hope this blog has answered all your queries on how to get YouTube certified. Upskilling yourself and enhancing your skills is very important if you want to grow your YouTube channel! We at Veefly also help you to grow your YouTube channel, by providing genuine views and subscribers.