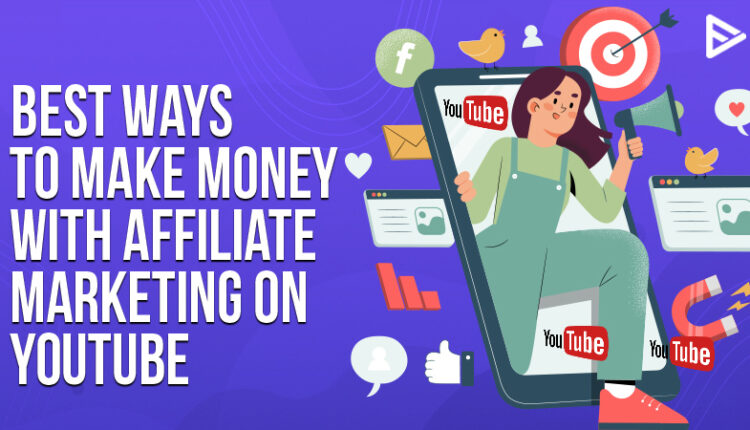 Everyone wants to make money online. Some still believe making money online is not easy or earned by illegal means. That's absolutely false! YouTube has helped people to build professions on the talents that they possess. This platform provides you different ways of making money. I'm sure you must have heard about affiliate marketing on YouTube if you're a YouTuber already. Let's discuss the best ways to make money with affiliate marketing on YouTube.
What is affiliate marketing on YouTube?
There are several ways of making money on YouTube like getting sponsorships and high ticket affiliate programs. Affiliate marketing is one of the best ways to earn monetary benefits. YouTube is the best video-sharing platform in 2021. All you have to do is share videos to promote or sell products. You will receive a commission in return based on the products that you promote or sell.
Tips to earn money with affiliate marketing on YouTube
Below I have mentioned some ideas that will help you to make videos to promote products and services:
Review Products and services
If you normally recommend a product to your friend or family member, they are more likely to use the product. If you become a YouTube influencer, may all your viewers will listen to your reviews and recommendations and buy the product. The more products are sold via the link you share, the more commission you will receive from the seller. 
You can either share the experience after using the product or you can compare the product with its competitors and explain the pros and cons of using the product. Also, try answering all the questions and doubts of your viewers so that they can trust your reviews and buy the products.
Tutorial videos
In these types of videos, you simply need to show your audience how to use the product or service. You can make long or short videos explaining the procedure step-by-step. If you fail to give a detailed explanation to your audience, they might click on another tutorial that explains the product. You can easily earn commission by entering the affiliate marketing link in the video description.
List of best videos
This is the easiest way to make maximum money out of affiliate marketing on YouTube. You can make a video using 4-5 products and add the links in your video description. It helps the viewers to compare different products and select a product accordingly.
Concluding thoughts
If you need assistance, you can surely try Veefly's affiliate marketing program. While affiliate marketing on YouTube remember these pointers that you need to avoid:
Do not advertise products that you do not use or like.

Over advertising will pester your viewers.

Advertise or promote products according to the niche of your channel

Don't conceal your affiliate agreements from your viewers

Avoid sharing your affiliate account details with anyone.
You can also learn about some affiliate marketing programs that will help you to gain the best monetary benefits.