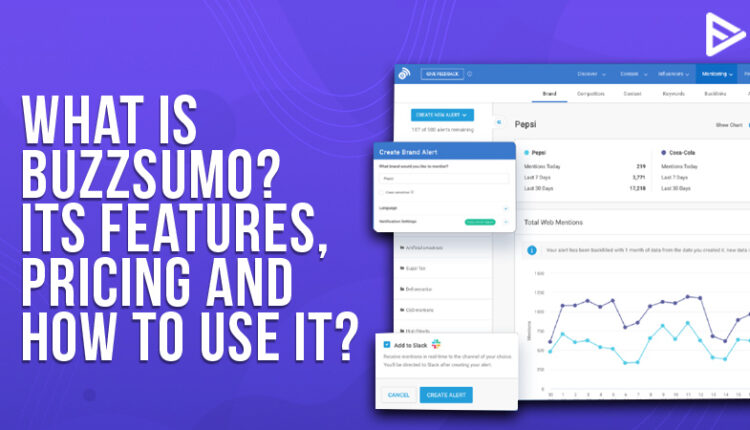 BuzzSumo is a cloud-based tool that helps you find the finest social and search engagement, content, and outreach options. Let us find out further what the BuzzSumo tool is all about and it can help you with the development of your business.
What Is BuzzSumo?
BuzzSumo is a robust keyword research online tool that allows anybody to see what content is popular on any website or by subject. With over 300 trillion engagements, 8 billion articles, and millions more indexed every day, BuzzSumo is the world's most extensive index of social engagement data, providing you with reliable data.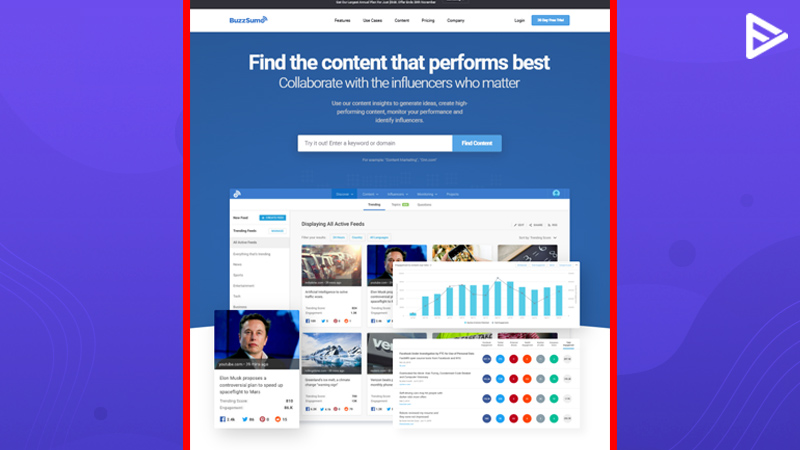 You must know what is popular to deliver the stuff that people desire to learn. It might take hours to comb through the different social media sites to see what people are talking about and their problems and wants. However, the ability to enter specific search parameters, analyze material, and discover what is currently working in your region may be invaluable to a marketer in terms of sharpening their focus and providing direction. Your search ends here with the tool.
What Are The Features Of The BuzzSumo Tool and What It Is Used For?
With BuzzSumo keyword research, it becomes easier for businesses to search relevant trending topics.
What exactly is everyone talking about? It collects data on what subjects are receiving the most attention by searching different social media sites. It examines how and where specific topics are discussed, as well as how much attention they attract.
BuzzSumo content research provides a list of sharers for each social network to promote your published content.
This tool delivers engagement statistics for Facebook, Twitter, Pinterest, and Reddit. It also displays the total number of links obtained for each search result. In addition, content is given an 'evergreen score' in addition to engagement numbers. This is an internal BuzzSumo rating based on the number of links received 30 days after the published content.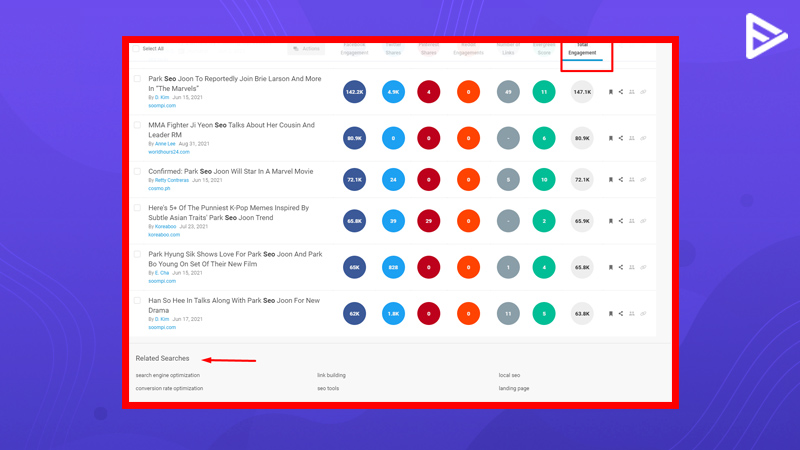 What is BuzzSumo Pricing?
It is used by some of the world's most well-known publishers, companies, and agencies, as well as content marketers, SEO, PPC, Social Media, and PR experts. The following chart explains the pricing.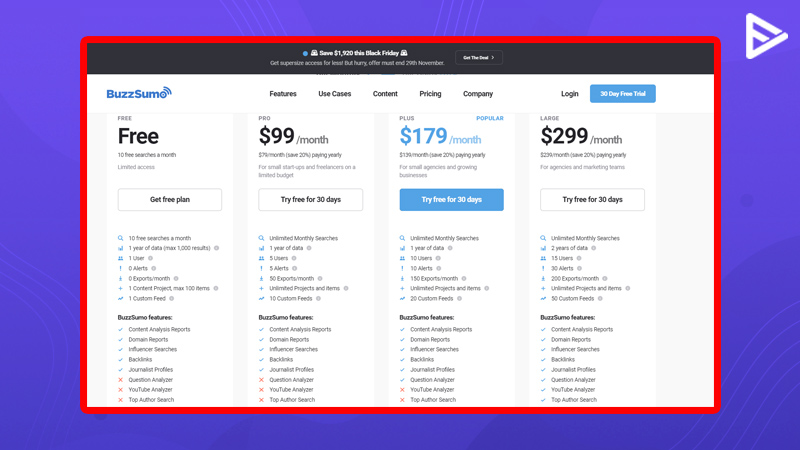 How Can BuzzSumo Help Your Business?
This tools will help you fund awesome content ideas that would help you create successful and trending content based on its keyword suggestion results.
You can also analyze your competitor's content to actually see what is lacking in your content and improvise accordingly.
Another super helpful tool in content research is to find untapped keywords. Don't worry if your keyword doesn't have a lot of search traffic. Hundreds of keyword suggestions are available through BuzzSumo's Keyword Tool. For keyword ideas that are widely connected to your search, look up "related keywords."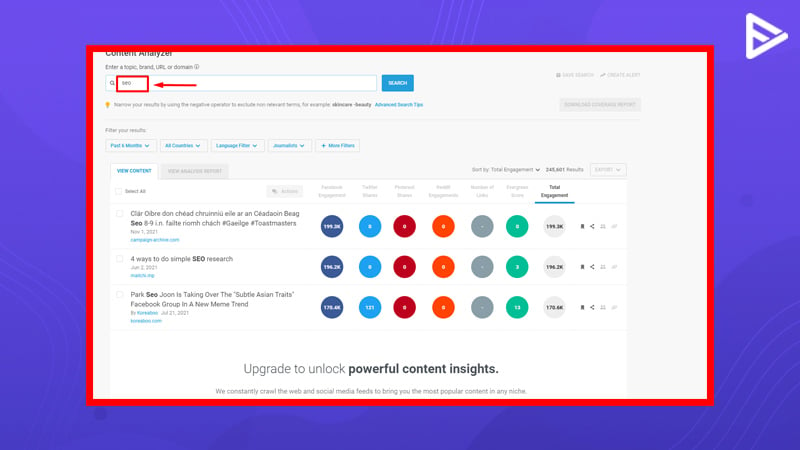 The ultimate goal of writing content is that you need someone to read it and share it with their audience. With BuzzSumo, it is easier to find influential people to find the right kind of audience. With this tool, you can discover influencers from Facebook, YouTube, Twitter. You may rank YouTube Influencers by relevancy to your topic, total followers, video count, or total views depending on what you consider most.
Conclusion
With BuzzSumo's unique features, it all comes down to saving you time, boosting your success, and assisting you in planning each aspect of your content marketing strategy. In addition, it will examine your efforts once you've planned and put things into action, providing you the opportunity to fine-tune the process. To watch more YouTube videos, click here.
Frequently Asked Questions
Is BuzzSumo free to use?
BuzzSumo has a free subscription that only gives consumers a restricted number of search results. So, yes, BuzzSumo does provide a limited free plan to its customers.
How do I use BuzzSumo for SEO?
BuzzSumo is a fantastic tool for compiling a list of prominent individuals in any field. Simply go to the Influencer page and enter in a keyword term, and BuzzSumo will generate a list of influencers based on that phrase.
What are backlinks in website?
Links to a page on your website from websites other than your own. Backlinks are also known as inbound links since they indicate traffic from another website directed to your own. Backlinks of varying quality and number might help you rank better in search engines like Google and Bing.
Is BuzzSumo a SEO tool?
The most crucial tool You utilize for your content marketing and SEO initiatives has to be BuzzSumo.