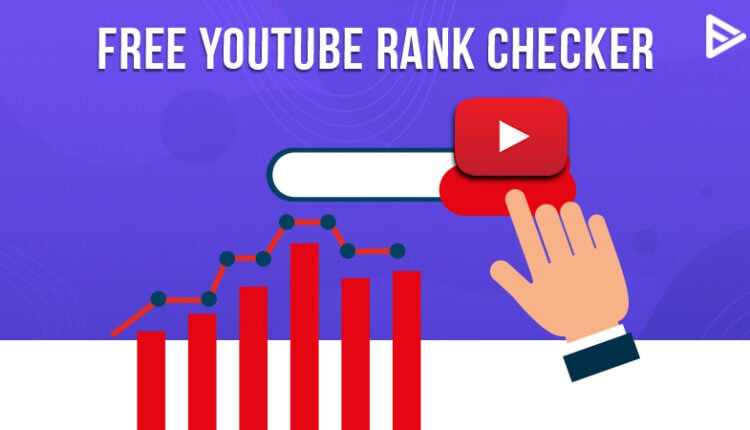 Have you wondered about checking the ranking of the video you have posted lately? YouTube rank checker becomes handy here. It's natural to want to know what ranking your YouTube video holds. Numerous online rank checkers are accessible, and this blog has a selection of them.  So, without further delay, let's learn about the best YouTube rank checker online and the ranking factor. We have mentioned a free and paid service for your convenience.
What Is A YouTube Rank Checker?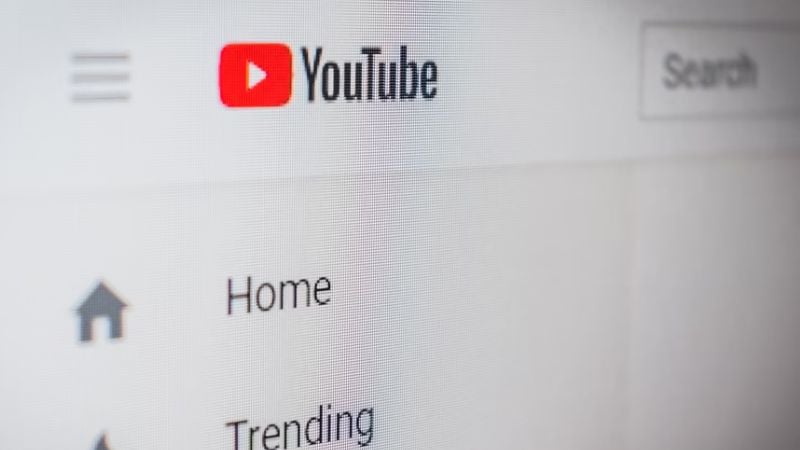 YouTube rank checker online allows you to track the ranking of your videos in YouTube search results to estimate your video's performance. You get high-volume ranked keywords and tags to get a better insight.
Top Nine Best YouTube Channel Rank Checker
An easy-to-use YouTube channel rank checker will allow you to check where your website ranks through keyword positions or copy-pasting URLs. Here are the best YouTube channel rank checkers to estimate your channel's growth.
Accuranker
TubeBuddy
GeoRanker
Semrush
Pro Rank Checker
YTRank
YouTubeRank
Sheer SEO: YouTube Rank Checker online 
Social Blade
1. Accuranker: The Best YouTube Rank Tracker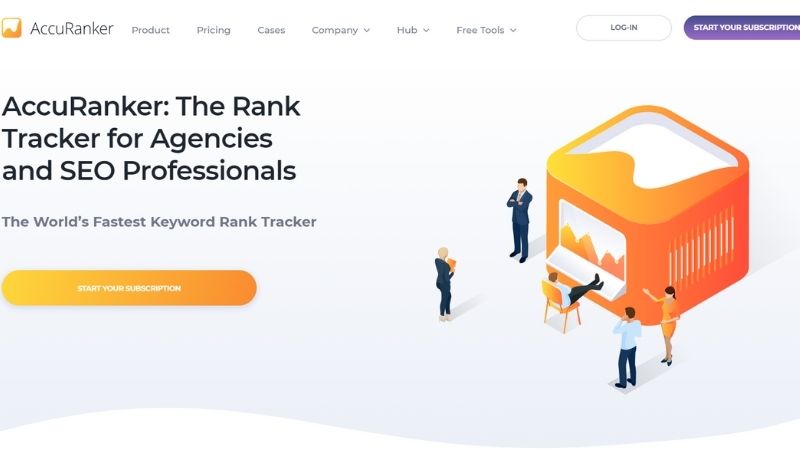 Accuranker is a popular YouTube rank tracker that keeps track of the position of your channel on SERP. The amazing fact about this tool is you aren't restricted to YouTube, but you can also track your rank on Google and Bing. It's completely user-friendly and updates data every 24 hours. 
The best-paid checker with which you can check ranked tags on YouTube. You just need to create an account. They are also known to offer you a free trial. When successfully logged in, you can copy-paste the channel URL and start with keyword tracking for YouTube. If you want to find keywords that actually work to bring traffic to your channel, you can use YouTube Studio.
2. TubeBuddy: Most Preferred YouTube Channel Rank Checker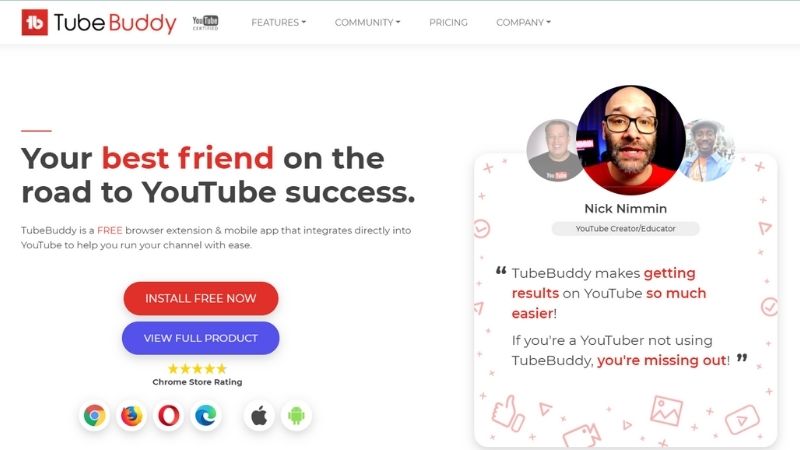 TubeBuddy is the best YouTube rank checker online to get accurate results. Getting access to TubeBuddy is actually pretty easy. You just need to log into the TubeBuddy dashboard. You can now click on search ranking and then on keywords you must track. One advantage of using TubeBuddy is that you can see videos actually outranking you. Through this, you can search your ranking not only on YouTube but also on Google search engines. You can also generate more likes on your YouTube videos using TubeBuddy.
3. GeoRanker: YouTube Video Rank Tracker
Georanker is the best YouTube rank checker you can use to see where your blogs are. The website has a ranking interface at the top. You just need to enter your blog's URL and the keywords you target. Choose the country, enter your preferred email address, and click Create Report. The process will send a report with your blog's ranking status.
4. Semrush: YouTube Rank Checker
Video rank checker is a paid platform to monitor the performance of your videos and channel. It provides complete insight into your videos to optimize your YouTube SEO. The paid version lets you track unlimited channels, including competitors, and your channel's performance on up to 200 keywords.
5. Pro Rank Checker: Best YouTube Channel Rank Checker
This tool keeps you updated with all the latest changes to your videos on SERP. It includes search engines like Google, Bing, Amazon, YouTube, etc. It provides the ranking status regularly. But using the pro rank checker offers insight into your videos only, not on your competitors.
6. YTRank: YouTube Channel Rank Checker
YT rank is a free rank tracker that creators can use to see where their videos are on the YouTube SERP. You must paste the video's link, select the country, and hit the enter key. The best part of this YouTube rank checker online is it lets you check the ranking for five keywords in line using the comma.
7. YouTubeRank: Channel Rank Tracker
The ranking of the videos varies from place to place. Mostly, it depends on the location. It means the websites you see after searching the query may not be similar to other users. Therefore, YouTube rank has created a page where you can search a keyword with location to understand the SERP better, just like YTRank.
8. Sheer SEO: YouTube: YouTube Rank Checker
Sheer SEO lets you track the ranking of your videos like other tools using URl, member ID, or relevant keywords. This tool provides both paid and free plans. It has three paid plans, each with additional benefits. Their lite plan starts at $79.00 per month.
9. Social Blade: Best YouTube Channel Checker
Like other YouTube channel rank checkers, Social Blade helps you understand the performance of the videos. It briefly describes the social blade rank, video views rank, subscriber rank, country rank, and industry or category rank.
These were the best YouTube video rank tracker tools to track your videos' or channels' ranking.  
How Do You Use YouTube Rank Tracker?
Now that you know the best YouTube channel rank checker, here's how to track the ranking.
1. Copy the URL link of the video.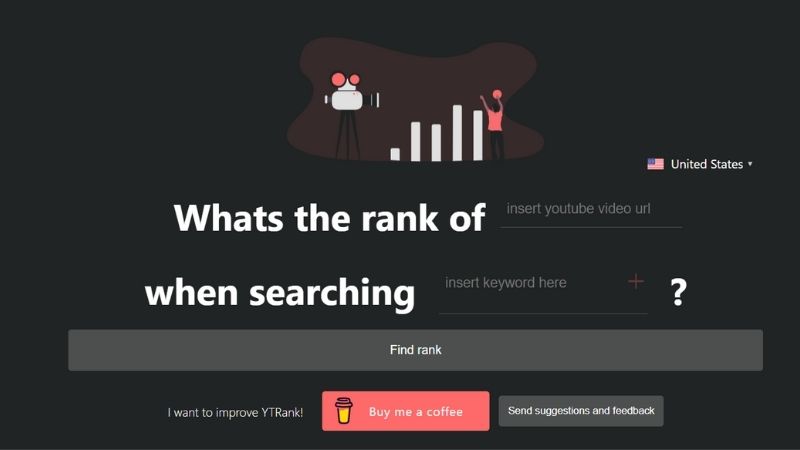 2. Paste it on any rank checker on Google.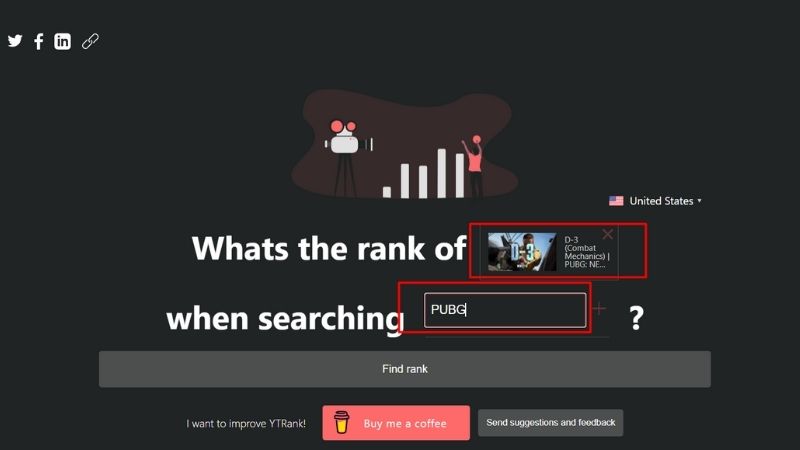 3. Add the keywords and hit the find button.
That's it! You can now access the YouTube rank checker online without any issues.
What Are The YouTube Ranking Factors?
Since YouTube operates as a search engine for your videos, you must know what factors help you rank videos on the YT search engine result page. Here is a list of them so you can make a video while keeping each one in mind.
1. Optimize Your Video
Optimization of your video is essential to bring it to the YouTube SERP. You must use the keywords in the title, descriptions, and relevant tags. This makes your video easily searchable.
2. User Engagement Rate
The highest user engagement rate is one of the best YouTube rank checker online factors, which helps your video rank higher. The more users engage with your video, the more attention it receives from YouTube.
3. Work On Watch Hours
Working on watch hours is another factor you need to focus on if your objective is to monetize your YouTube channel. Make a strong hook, add video transcripts, and end screen to retain the existing and new users.
4. Share YouTube Link
If you want to make your videos viral, sharing them with your viewers on other platforms is ideal. It builds quality backlinks from authoritative sites for your channel.
How Do You Check Ranking Without YouTube Rank Tracker?
Luckily, we have a workaround to check the ranking of our blogs without a YouTube rank checker online. All you need to do is add the extension to your Chrome. Multiple online extensions, like keyword rank counter or SERPTrends, can help you gauge your blog's performance. After adding any of these to your Chrome, pin it at the top.
Once added to the browser, you can search for the targeting keywords and see where your blog ranks. Use the Ctrl + F keys to search your website on the page.
Conclusion
YT rank checker allows you to keep track of your video ranking on the YouTube search result page for your keywords. We hope we have successfully given you the best YouTube rank tracker to estimate your video's growth. AccuRanker and GeoRanker are the best YouTube channel rank checkers, as they quickly track keyword rankings for your videos and channels.
Frequently Asked Questions
Q1. What Is A Rank Tracker?
A YouTube rank checker online can tell you the status of your video. It can also show you your competitor's ranking too.
Q2. What Is The Fastest Way To Rank Up YouTube Videos?
Proper use of keywords and YouTube SEO can help you rank higher on YouTube.
Q3. Do Longer YouTube Videos Rank Higher?
No, a longer duration does not matter as far as ranking is concerned. We will advise you to keep your video short and crisp.
Q4. What Is A Good SEO Score Out Of 100?
A good SEO scoring range falls between 80 and 100. So, if the YouTube rank checker online shows you the score between them, your website is one of the highest quality standards for technical SEO.