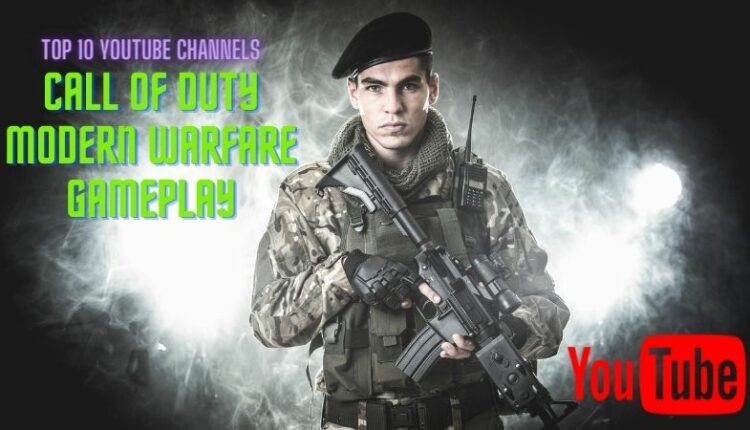 Do you love playing games? Do you want to earn money by following your passion for gaming? You must have heard about PewDiePie, the world's highest-paid gamer on YouTube and he earns almost $40 million. Are you interested in gaming and want to gain monetary benefits? Well… if you're into gaming you must have heard about Twitch live streaming.
YouTube also got gave its gaming community a gaming app of its own. When you log in to YouTube, on the left corner, you will view the 'gaming' section under 'More from YouTube'. YouTube provides you with a list of games that you would like to check out, a list of gaming videos recommended by YouTube, and trending gaming videos.
If you're a hardcore gamer, you must have heard about Call of Duty. This video game was developed and released by Infinity Ward and Activision. It's available for Microsoft Windows and PlayStation 4 and Xbox One users. Today, in this blog let's read about the top 10 YouTube Channels that stream and play Call of Duty Modern Warfare Gameplay
Top 10 Call of Duty Modern Warfare Gameplay YouTube Channels To Follow in 2021
Hollow
Hollow is based in the United States and has over 3.77 million subscribers. He uploads 1-2 videos every day sharing tips and moments about Call of Duty.
MrDalekJD
MrDalekJD shares news and gameplays about gameplays and news that specializes in co-op modes and zombies. This channel has over 2.52 million subscribers.
Chaos
This channel has over 2.78 million subscribers and uploads over 4-5 times in a week. Chaos is all about top 10 COD history and new update videos.
Drift0r
This YouTube channel shares tips and guides for COD and other games. Drift0r has over 1.5 million subscribers and uploads 4-5 videos per week.
Eclihpse
If you play COD on your phone, you should subscribe to Eclihpse. This channel shares glitches and tips. The video upload frequency on this channel is very less.
RaidAway
RaidAway shares 1-2 videos every day and uploads videos that are kids and family-friendly. This channel has over 1.29 million subscribers and loves sharing live events tips and tricks blueprints and funny reactions.
402THUNDER402
This YouTuber loves posting storytime commentaries, ragetages, and news updates and uploads 4-5 videos per week. It has over 745K subscribers
theweeklyslap
The frequency of videos on this channel is less yet has 734K subscribers and shares Call of Duty commentaries.
eColiEspresso
eColiEspresso this channel is owned by Jordon and has over 404K subscribers. Jordan daily shares the news and updates about Warzone and Black Ops Cold War.
Karma
Well… Karma is the 3 time Call of Duty champion. Wouldn't you want to learn tips and tricks about COD from a Pro? He uploads one video in 3-4 months.
Concluding thoughts
Are you not able to get enough views and subscribers on your YouTube Channel? We at Veefly, provide you with real views with engagement on your YouTube channel at affordable prices! If you like playing Call of Duty Modern Warfare Gameplay and want to stream on YouTube use these tags to gain more views on your videos.
#modernwarfare #callofduty #cod