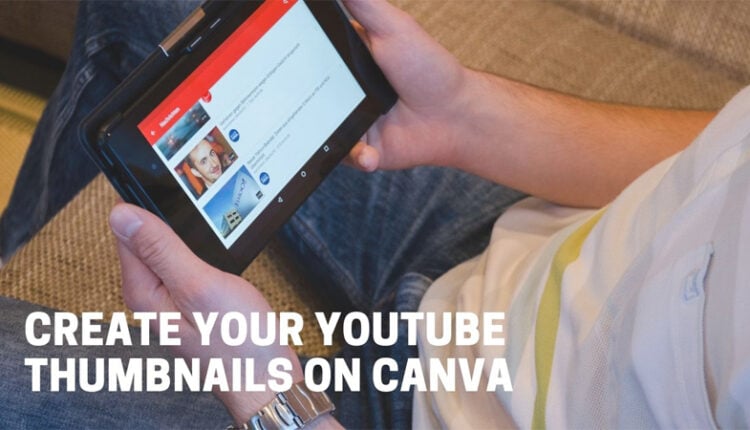 Thumbnails are an integral part of gaining views on YouTube. Visuals always attract the attention of the audience. Customizing thumbnails according to the subject that you are addressing is very important. Maintaining the size, font, and quality of the image should be kept in mind while creating a thumbnail. There are many apps that help you to customize and make a thumbnail according to your requirements. YouTube thumbnails have a specific size that needs to be maintained. Canva is one of the best websites that help to make thumbnails.
How to customize your thumbnails on Canva?
Canva has a free version that allows a user to create almost 2,50,000 images. It also has a Pro version and an enterprise version for a team of people. Here are some of the features that Canva offers:
Set up Canva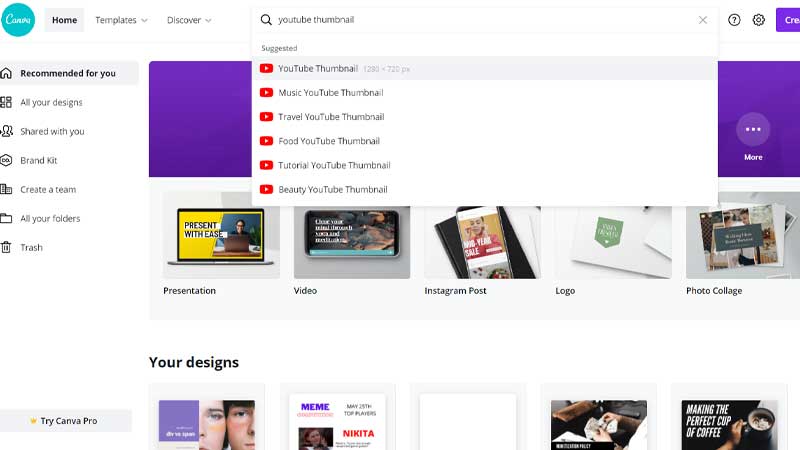 Open Canva on your phone or desktop. You simply need to log in first if you have an account with Canva. If you do not have an account, you can sign up with your Facebook or Gmail account details. Search for YouTube Thumbnails in the Search Box to get a perfect size.
Select thumbnail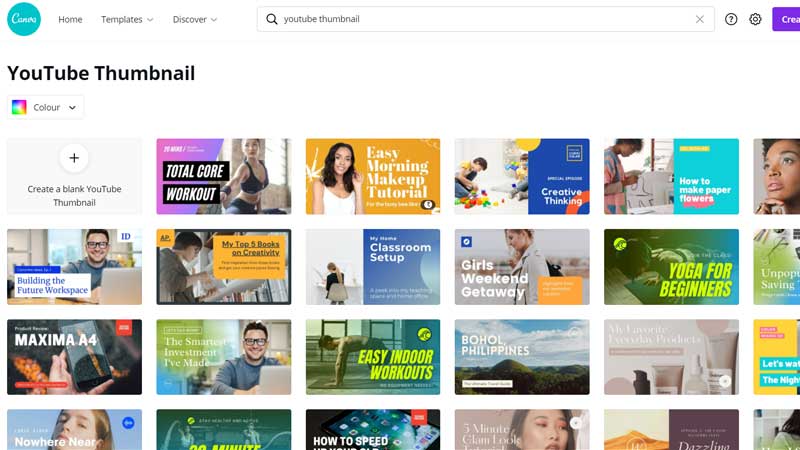 There are a variety of thumbnails available on Canva. You can explore all the thumbnail layouts available on Canva.  Various thumbnails related to food, beauty, fashion, fitness, travel are available on Canva.
Explore features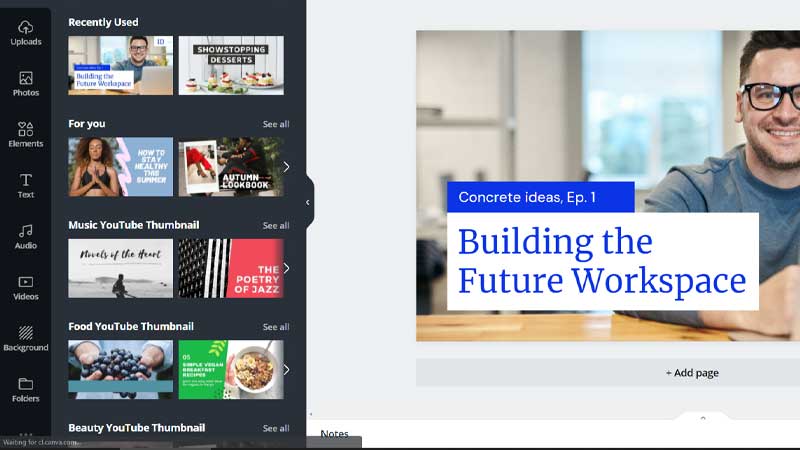 Canva has many pictures, images, fonts, and colors to select from. You can select the images and templates according to your requirements. Thumbnail plays an important role in getting more views on YouTube. Hence, it is suggested to use the same template, for the audience to recognize your videos.
Personalize your thumbnail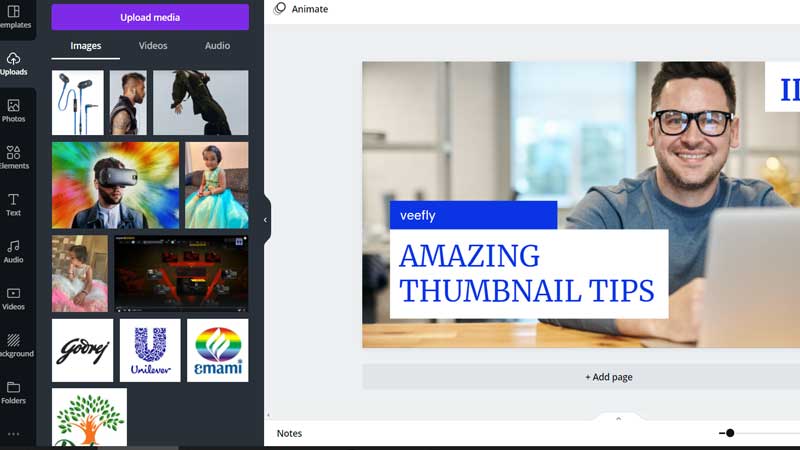 Canva even allows you to upload pictures from your own desktop or phone. This gives you a free hand in creating and personalizing your own brand image in the thumbnail. You can use fonts of your choice and select background colors. Canva also allows you to insert your brand logo or watermark on the picture.
Download the thumbnail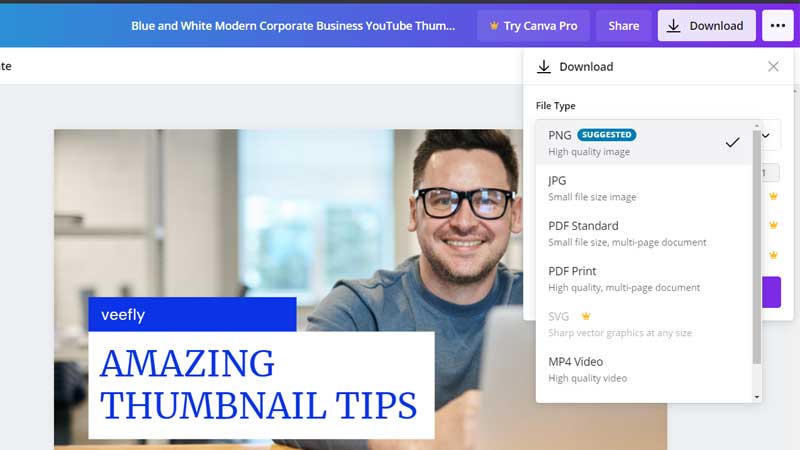 Canva permits you to download the thumbnails in various formats like png, jpg, pdf, MP4. The size is already set in 1280*720 that is the required size of YouTube thumbnails. Download the thumbnail and save it on your device or phone and use it for free.
Concluding thoughts
YouTube thumbnails require high quality of image and Canva maintains the quality of the images that are inbuilt. Canva is one of the best apps to create your thumbnails as it allows its users to design and download the thumbnails according to their requirements. It is very user-friendly and easy to operate and also provides its users with unlimited options.
Keep these few tips in mind while you create your YouTube Thumbnails:
Use a high-quality image
Avoid using cursive and stylish fonts. Use fonts that are readable easily. Do not forget to maintain the size of the font
Refrain from using flashy colors. Use colors that suit the background image.
Personalize your thumbnail by inserting your own picture in the thumbnail, so your videos are easily recognized by your subscribers.
Fotor, Snappa, and Visme are some similar apps that assist you to make customized thumbnails.