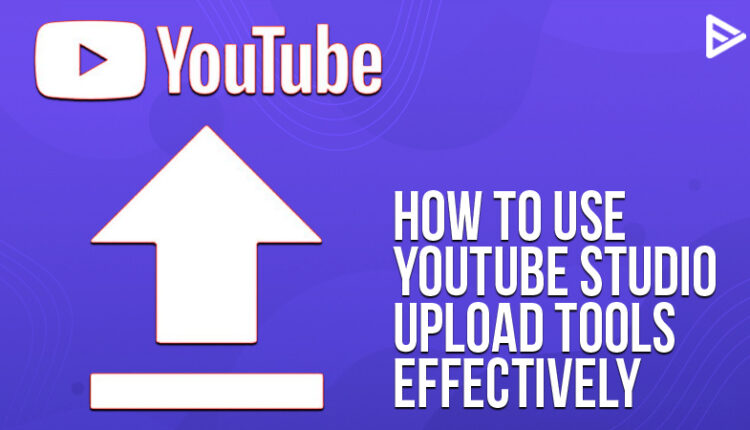 If you are a new creator on YouTube, you must have heard of YouTube Studio. But are you wondering what it does and how you can use it to grow your channel? Well, YouTube Studio is the ultimate tool for any YouTuber on the platform. It comes with tons of features to help you manage and enhance your YouTube channel with ease.
This blog will help you understand how you can use it. Using it effectively can help you improve your YouTube ranking and even make you viral. So let's dive right in.
YouTube Studio Tools & Features
Now, remember you can access all the below features in YouTube Studio; all you need to do is go to YouTube Studio and sign in with your YouTube channel credentials. Following these steps will boost your channel and increase views on your videos. It will also help YouTube's algorithm understand your content better for recommendations and suggestions.
Video Title
A YouTube video title is the text that appears below or beside your videos. It describes your videos to your audience, tempting them to click on them. But writing an appealing video title is no joke; it is a struggle all YouTubers have been through. Because if your video title isn't catchy or relevant to your video content, you can lose many audiences.
So, to avoid that here's what you need to do. Start with creating a keyword list that's relevant to your content and has a high search volume. Then, use it in your title organically and insert words that build curiosity among your audience. Next, add exclamation and question marks to grab their attention. Lastly, include words that the audience would type in their search bar.
If you are struggling with creating video content itself, here's our guide on "how to create evergreen content on YouTube."
Description
Next, we have YouTube descriptions which many newbies skip in the beginning. First, you need to know there are two types of YouTube descriptions. A YouTube channel description appears on your channel page, while a YouTube video description appears below your videos when a user clicks on it.
Your video descriptions play an important role in ranking your videos. You can add 5000 characters, i.e., 800 words. You can use this space to describe your video using keywords but also in a fun way. You can also add links to your social media accounts, affiliate links, and links to your other videos. Remember to avoid keyword stuffing and adding tags in your descriptions; it is against YouTube's policies.
Thumbnail
Now that we are done with the writing part, let's talk about the visuals. Did you know you could customize your thumbnails? YouTube thumbnails are snapshots of your videos that appear when a user is browsing through YouTube. You sure can use any frame from your video as a thumbnail, but customizing it with some branding elements is what you would want to do.
Wondering why this is so important? Customized thumbnails are more clickable and engaging. As a result, they drive in better traffic and boost conversion rates. If you want to learn how to create unique YouTube thumbnails, check out our guide to learn more. Besides, they are easy to make with tools such as Canva or Adobe Photoshop at your fingertips.
Playlists
YouTube playlists are the most underused feature on YouTube Studio. Playlists help organize your channel's videos. For example, if you upload a lot of different content on your channel, you can sort it into categories using playlists. Remember to include keywords in the playlist's title. Then, keep adding your new videos to your playlists.
End Screen
Another way to use YouTube Studio efficiently is to include end screens in your videos. End screens help you to link your other videos and keep your audience engaged at the end of the video. You can include icons or links to your website as well.
To make your work easier, you can include it during your video's editing process. Decide on an end screen template and have it at the end of your videos. Use different videos every time; this will help promote your other videos. To create end screens, you can use video editing tools available online. However, you can only include subscribe icons during the upload process in YouTube Studio.
Cards
Have you heard of cards from fellow YouTuber creators? So, YouTube cards are links that appear on the top right corner of your video screen. This practice also helps promote multiple videos from your channel at the same time. Although you can add 5 cards, try and keep the count to up to 2 cards.
Another advantage of adding cards is that it increases your audience watch time on your YT channel. To track how your cards are performing, go to your video analytics tab in YouTube Studio. Check where people are losing interest and swap cards to see how your audience likes your other videos.
Tags
With YouTube's algorithm changing constantly, it might be very confusing whether tags are essential or not. Personally, tags do play a crucial role in categorizing and ranking your videos. Through YouTube Studio, you can add 500 characters i.e., words and phrases that have search engine optimization.
You have reached the end of this blog. I hope these features from YouTube Studio help you increase views on your videos. However, if these tips don't work for you, there is another way that helps you with YouTube views. Try VeeFly's promotional services to get more organic views on your YouTube videos.