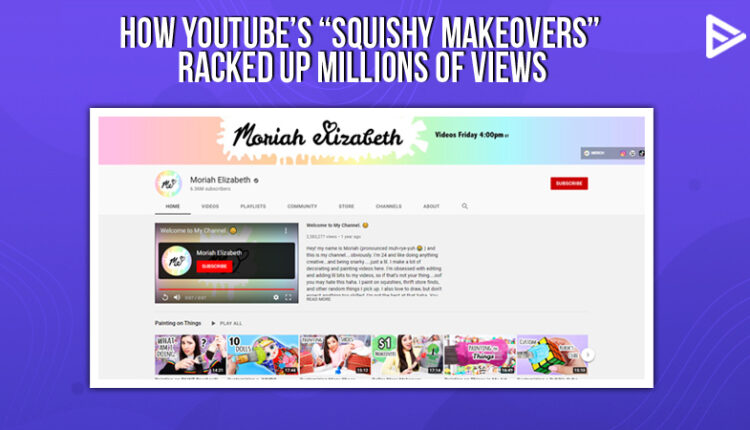 Moriah Elizabeth's YouTube series titled "Squishy Makeovers" has received millions of views. In fact, a few episodes of the show have gotten more than tens of millions of views. Not just that, the series even successfully gained American business magnate Bill Gates' attention. The hit series is a faultless blend of Moriah's passion and enthusiasm for painting with a uniquely styled audience engagement.
Do you ever wonder how this unique yet straightforward series racked up millions of views? Let's find out!
She discovered a niche of content in a popular community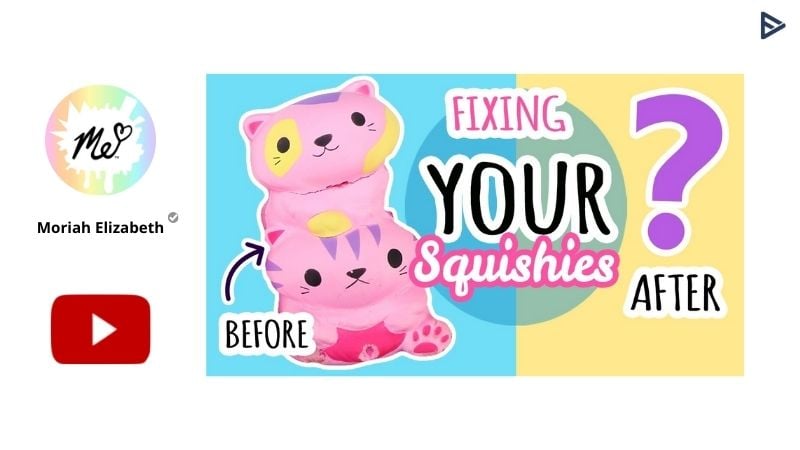 YouTube has always been an ocean of different content communities. As a matter of fact, toys called "squishies" that resembled stress ball toys became quite popular on YouTube a few years ago.
However, while squishies gained popularity in the unboxing and crafting communities, many creators made their original DIY squishies. Therefore, a crossover between the people who made their own squishies and people who purchased squishies seemed highly unlikely to happen.
Well, Moriah Elizabeth made the unlikely happen on her channel. She flawlessly merged the two ideas by giving DIY makeovers to the squishies bought from the store. Earlier, she used to share tutorials for creating homemade squishies; she started reviewing DIY squishy kits. The successful series came into existence when Moriah got an idea of repainting the store-bought squishies.
The participation of the real-life audience is involved in the series
Moriah's series has the unique engagement of a real-life audience. The biggest catch of Squishy Makeovers is that her subscribers mainly donate the old squishies that Moriah uses. She unboxes some of the old, used, and damaged squishies in front of the camera and then selects a few to decorate and paint.
Well, due to generous donations by her fans, not all the squishies make it to the video. However, it keeps the viewers engaged to see if their squishy is featured on her channel. Fans write notes and letters to her as well while mailing the unwanted squishies to her. Their positive response is what keeps the channel rack up millions of views!
The viewers can also participate by voting
Every fan doesn't need to donate their squishies to be a part of Moriah's Squishy Makeovers! Actually, they can participate by helping her to select which squishies will be featured in the next episode simply by voting.
The voting process is quite simple, and in fact, you don't even need to leave her YouTube channel to vote. In order to vote, you can simply comment on every "Unboxing Your Squishy Packages" video. Or else, you can vote by liking the comment that best suits your opinion. Well, Moriah takes the final call on the featured squishies. However, she reads the comments frequently before making the decision.
Moriah Elizabeth's content is quite advertiser-friendly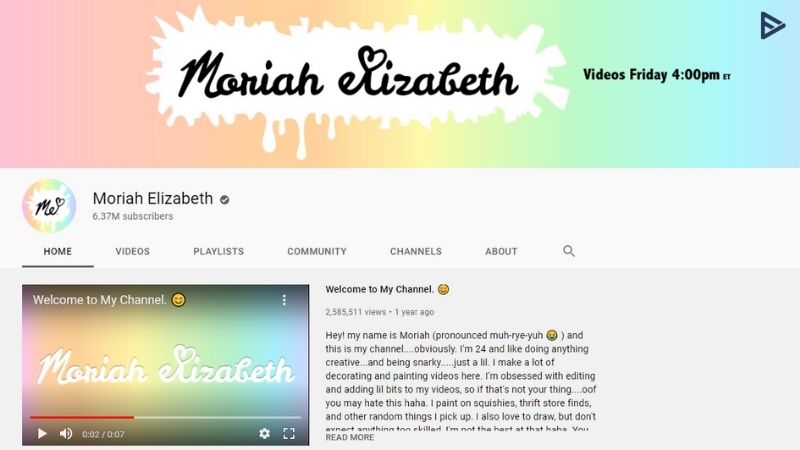 Moriah's content is simple, unique, light-hearted, and kids friendly. Additionally, her content is in demand, and a wide range of audiences views her videos. Therefore, due to its advertiser-friendly nature, YouTube pushes the videos to a broader range of audiences. As a result, her channel's monetization has maintained its consistency by following the advertiser-friendly content guidelines.
Her typical video format constantly adds an exciting element
The content with the same structure and format becomes monotonous after a period of time. Certainly, Moriah knows how to keep her audience engaged.
Rather than repeating the same video format, Moriah constantly tries to add interesting elements to her content from time to time. For instance, she has done mini-series including identical squishies and used a mystery wheel to choose squishes to makeover.
Moriah Elizabeth's Squishy Makeovers directly involves and engages the audience with every episode. Hence, this high level of engagement ultimately led the series to rack up millions of views!