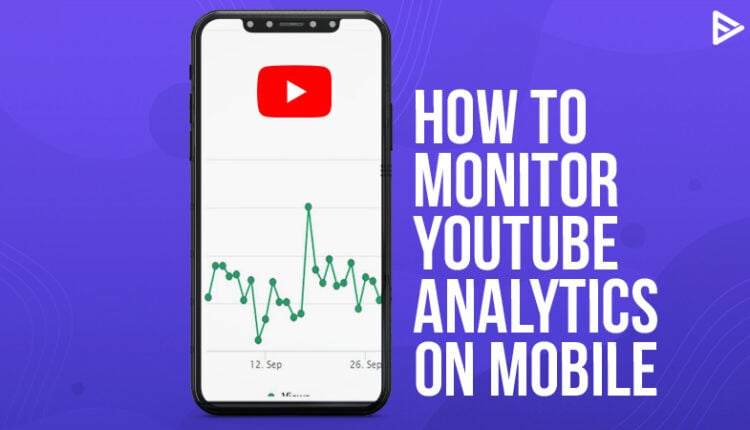 If, as a YouTube creator, you aren't using YouTube Analytics, you aren't doing it right. While building a marketing strategy for your YouTube channel, YT Analytics plays a vital role. The data provided by analytics helps you grow your channel. YouTube is a competitive platform; you need to stay ahead of the curve. In this blog, learn how to use YouTube Analytics on your mobile device for easy access and instant information.
We will start with the basics by understanding what YouTube Analytics is and how you can use it on your mobile. Further, we will look at the metrics that affect your video's ranking and the best analytic tools available online.
What is YouTube Analytics?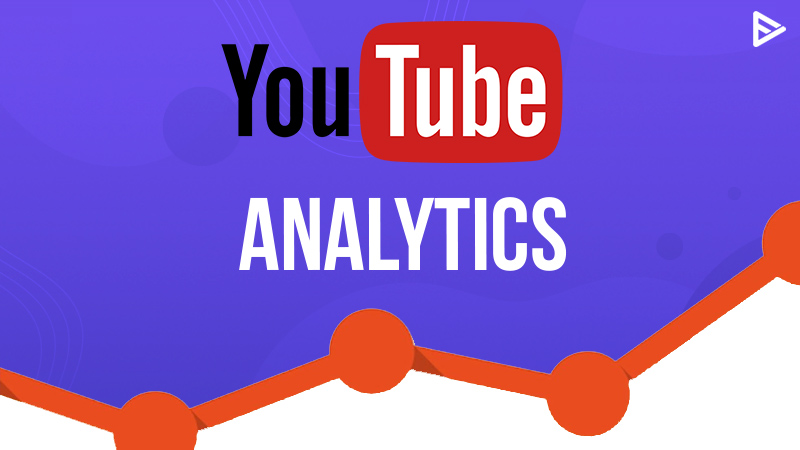 YouTube Analytics is a tool that is a part of YT Studio. It helps you monitor your video and channel's performance. Additionally, it provides you with up-to-date data and reports that can boost your channel's growth significantly. You can measure your channel's success and customize your marketing strategy accordingly.
How to use YouTube Analytics on mobile
You can use YouTube on both your desktop and mobile. For easy access, while you are on the move, here's how you can use YouTube Analytics on your mobile device.
Steps to use YT Analytics on your mobile:
Go to the YouTube app
Tap on the profile icon and select YouTube Studio.
Sign in to your account YouTube Studio account.
Under Analytics, choose View More.
YouTube metrics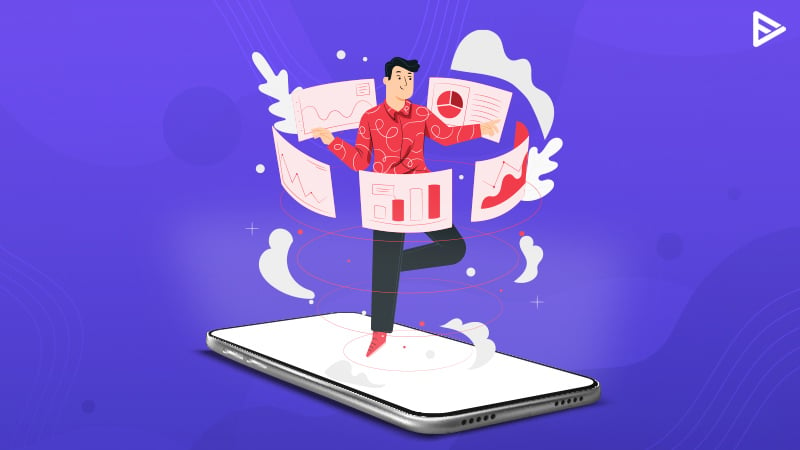 Let's take a look at the different metrics Analytics has to offer.
YouTube channel metric
Subscribers
Realtime views
Top videos
Channel views
Channel watch time
Audience metrics
Unique viewers
Average views per viewer
Audience demographics
YouTube discovery metrics
Impressions and CTR
Traffic sources
Top YouTube search terms
YouTube video metrics
Views
Video subscribers
Watch time
Audience retention
YouTube engagement metrics
Likes and dislikes
Cards and end screen reports
Top playlists
YouTube revenue metrics
Estimated revenue
Revenue sources
These metrics will help you understand what your audience expects from your channel and how you can keep them hooked. You can enhance your content, adjust your budget, and track these additions to grow your channel.
Best YouTube Analytics Tools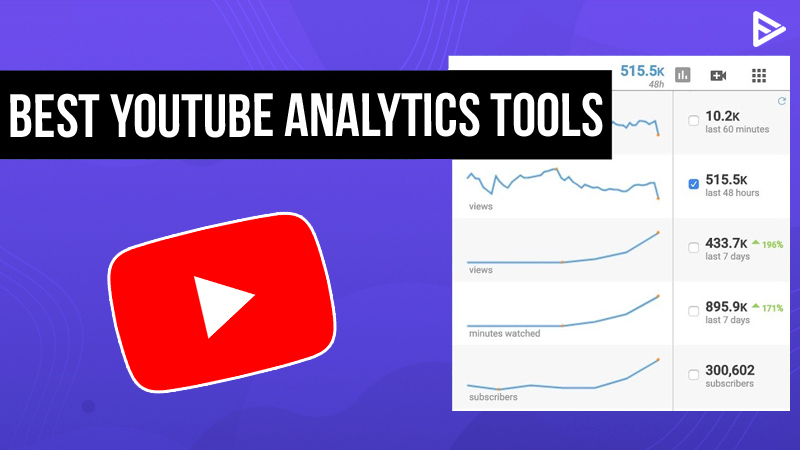 If you aren't satisfied with YouTube Analytics and are looking for better tools to use on your mobile, here's a list of the best YouTube Analytics Tools.
Since Google and YouTube both fall under the same parent company, it will be easier to migrate your data. You can use Google Analytics to track your YT channel traffic and get more insights and detailed reports.
If you aren't too keen on numbers and are looking to understand a user's behavior, use Brandwatch. This tool will help you understand conversations happening around your content. It will help you figure out sentiments and tones, in addition to other sources. This social listening tool will help you monitor brand communication and what users have to say about your content across different social media channels.
Conclusion
That's it, folks! If you are still not clear on the working of YouTube Analytics, head over to our blog and understand it in detail. Creators are looking for quicker ways to expand their audience base. You can grow your YouTube audience faster with Veefly. You can start campaigns for your YouTube videos with one click and watch your views and subscribers skyrocket.