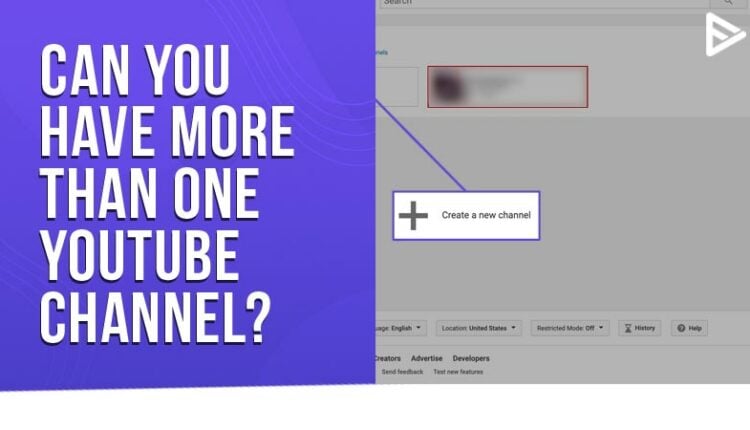 Yes, YouTube allows you to create a second YouTube account or multiple accounts under one email address. Setting up the new channel is as simple as login into your existing account and clicking a few buttons. You may also create a Brand Account linked to your personal account and can be used for business or branding.
There are two ways to have YouTube accounts. The first one is to create a new YouTube channel with a new email address for every audience. However, it may not be the best option to remember each account's details, password etc. So another technique for getting multiple YouTube channels is to use your existing account's new channel option.
How To Create Multiple YouTube Accounts Under One Email Address?
You instantly transform your account into a brand account by creating multiple YouTube accounts. Your personal account and your brand account are connected. You'll need to create a "starter" Google account with your email address to build additional channels.
Let's start by looking at how you may create many YouTube channels with only one email address.
This is how it works:
Login to your YouTube account.
Click On Settings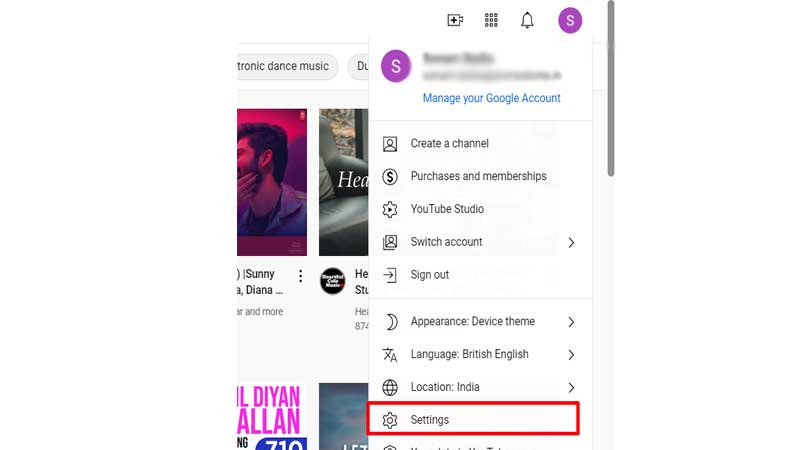 Select "Create a new channel" from the drop-down menu. You'll be sent to a new page where you'll be asked to register a brand account.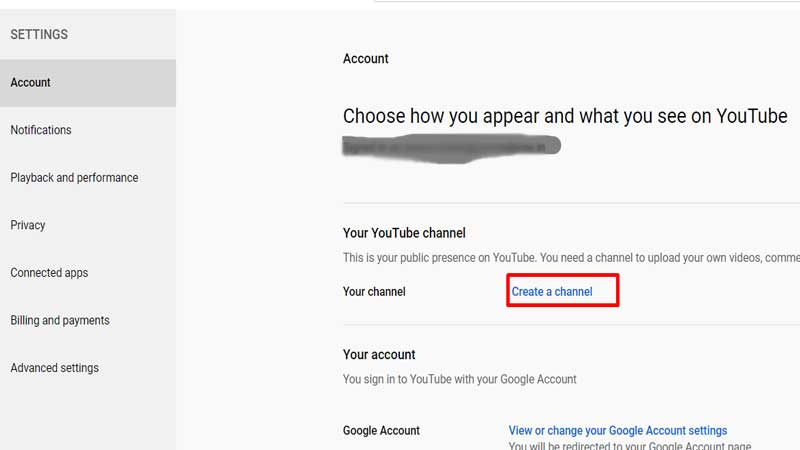 Give your new channel a name. If you're a business, you should always use the brand's name. Your viewers will quickly know your brand this way.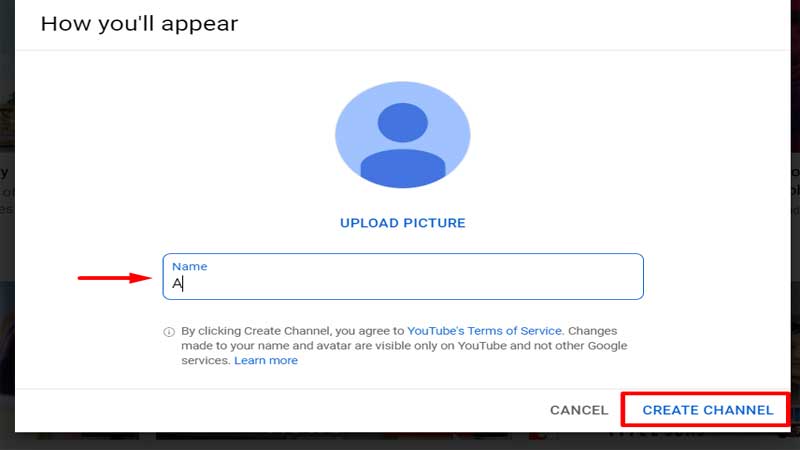 To finish the procedure, click the "Create" button.
After you've completed the steps above, YouTube will establish a new channel for you and lead you to your channel dashboard. You may now establish more channels under your brand account.
You may also add a full description, contact email, and location to a newly formed channel.
This new YouTube channel may be managed the same way as your own account. Any comments you post on videos from this account will appear in that account's comments section, not from any of your other accounts.
To differentiate which account you're using, add separate channel icons (the user profile image on YouTube). This step also allows subscribers and visitors to distinguish between your accounts, making it easier for you to keep track of which account you're currently signed in to.
Switch accounts by clicking the user profile image on the top right of the YouTube screen, navigating to Switch account, or following step 2 mentioned above by clicking on settings.
Conclusion
To make multiple YouTube accounts is hassle-free, and you can make the most of the platform by creating more than one account. YouTube is one of the most prominent social media platforms today, and you can utilise it to start growing your business from the ground up. But, even if new ideas arise later, nothing should stop you. All you have to do is open many channels and let the world see your ingenuity.
Frequently Asked Questions
Q.1 How Do You Create A second YouTube Channel?
Ans. Sign in to your YouTube account. Move over and click on the icon on the right-hand side of the page. Look for settings. And create a new channel. Enter all the channel details, and you are done creating a second YouTube channel under the same email address.
Q.2 How many accounts can I make on YouTube?
Ans. The process of creating and administering several YouTube channels has become effortless. A single YouTube account may be used to create many channels. You may establish up to 50 channels and manage them using the instructions above.
Q.3 Can I have 2 YouTube accounts with one email?
Ans. Yes, you can definitely have 2 YouTube accounts with one email Id. We have precisely shown you how to create multiple channels in easy steps in the above blog.
Q.4 How do I create a brand account on YouTube?
Ans. To begin, make sure you don't already have a Brand Account.
Log in to your YouTube account.
Navigate to your channel list.
Create a new channel by clicking the Create a new channel button.
Fill in the data for the Brand Account's name and account verification. Then press the Create button. This is how your Brand Account is created.