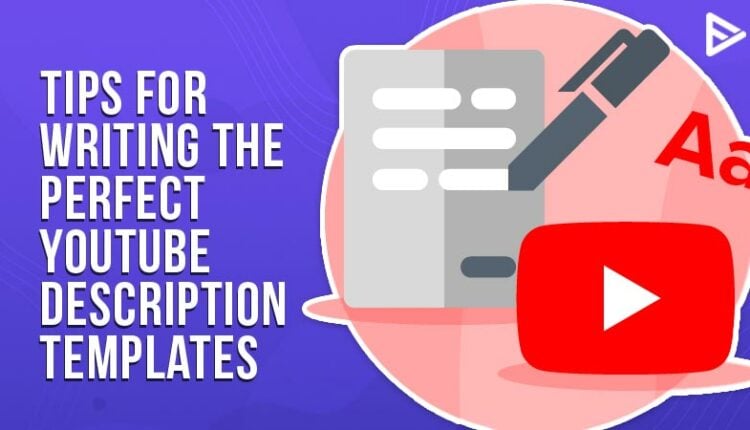 To know which YouTube Description to use for your channel, it is essential to know YouTube Descriptions? What Does it do? And its importance.
What Is YouTube Description?
The phrase YouTube description refers to the language that a content creator provides to explain their work, making it easier for YouTube to categorise and offer that content to those looking for it. The general description of the channel and the descriptions for each video you upload are the two sorts of YouTube descriptions.
The Two Different YouTube Descriptions
Channel Description provides you with an overview of what you can expect from the channel. A YouTube channel description is equivalent to a website's "About" page. It even displays on your channel's YouTube website under the "About" tab.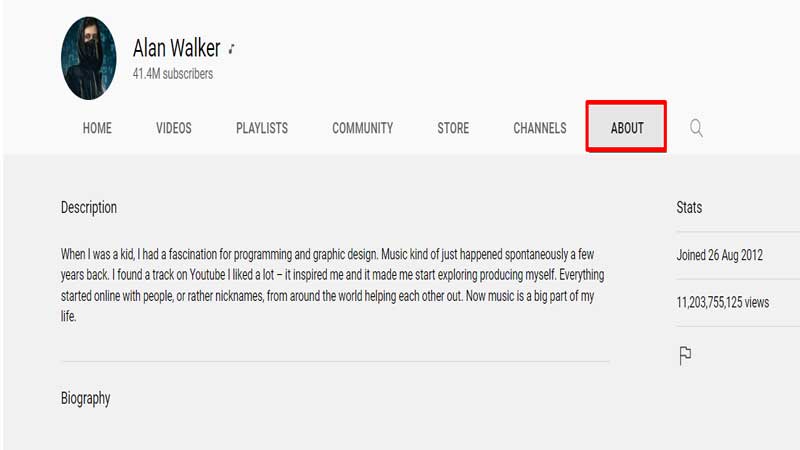 The purpose of the YouTube channel description is to inform potential viewers about your content: the topics you cover, the issues you tackle, and why. You'll need to communicate what you're talking about and what you're bringing to the table, and why people must listen to you. The objective is to convert a one-time viewer into a loyal subscriber and content consumer. When you create your YouTube channel, you'll be able to include this.
Video Description provides you with a lot more information about what to expect from the video, and they can also include relevant links and keyword repetition. You have more room for videos to be descriptive, and the opening few sentences are crucial to viewers.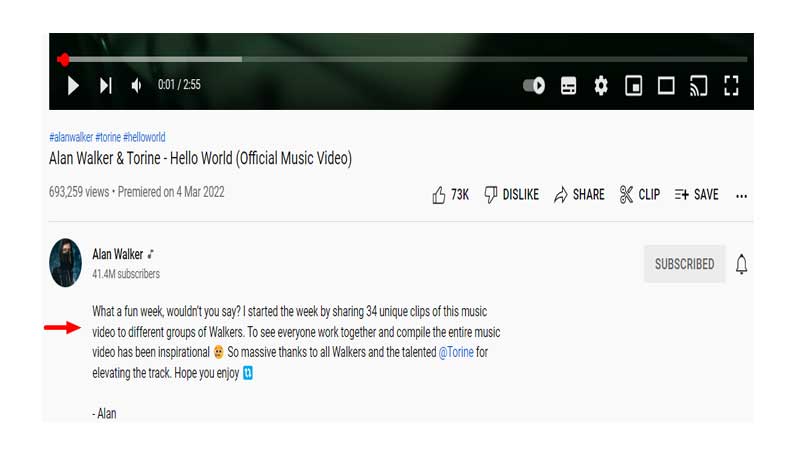 How To Create A Compelling YouTube Description For Your Videos?
Many factors influence how your video appears in the results when you use a search engine or YouTube's native search. One of these elements is YouTube descriptions. It's more probable for your video description to appear in search results and in the sidebar for similar videos if it contains popular search or related keywords. Consider this the meta description if you're familiar with how website SEO works.
Read along to know the best tips and tricks to ensure that you excel on YouTube.
Your Video Description Should Match Your Video Title
Yes, whatever keywords you choose should be in your title and be repeated a few times throughout the description. The video title comprises roughly 75 characters, which may immediately attract a viewer's attention.
Make The Most Of The 200 Character Counts
Yes, the full description is vital, but the first 200 characters are significantly more. So you have 5000 characters to be wordy with, but only the first 200 appear in search results and "above the fold." In the case of YouTube, it's about the first line, or what appears above the "show more" expansion.
As we said, the first few words should grab the viewer's attention. Therefore, your video's primary keyword must be included in the description's first sentence.
Add Related Or Secondary Keywords
It is essential to add secondary keywords along with your primary keywords. The additional or complementary keywords might also have a better chance of coming up in the search result. For example, your main targeted word is YouTube Vlog. Therefore, you need to look for synonyms related to the main keyword. In this case, the related keywords can be vlog video, vlog music, no copyright music etc.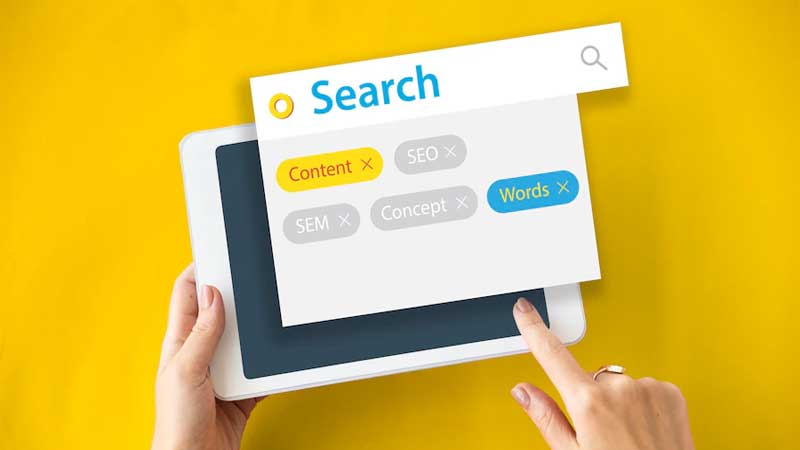 Add CTA
Your YouTube description is an excellent place to encourage viewers to stay engaged with your channel or to direct them to relevant resources that will help them learn more about a specific topic.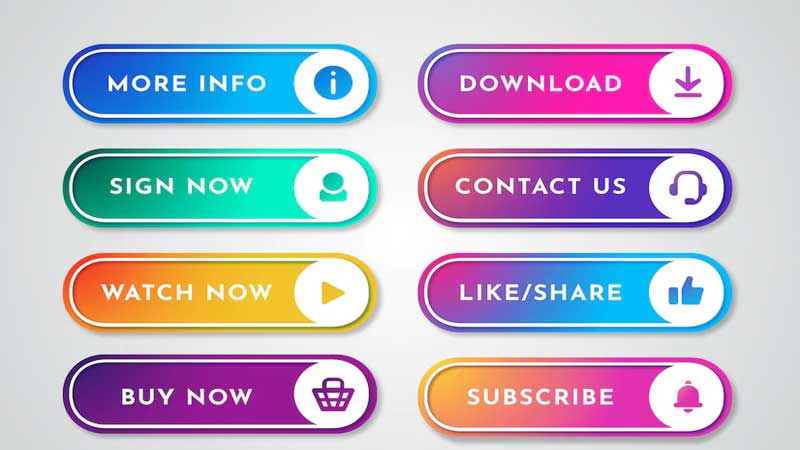 For example, if you make a quick YouTube video on "How to Add Filters to Instagram," you also have an in-depth blog article on "How to Use Instagram for Marketing," why not link to it in the description? Anyone who watches your Instagram video on YouTube would most likely appreciate the option to learn more through a blog post.
Alternatively, you might simply ask viewers to subscribe, enable alerts, or share your content with their social media networks. All of these CTAs are appropriate for your description.
Video Descriptions Must Be Easy To Read
Use emojis, symbols, capital letters, or line breaks to divide up your description into parts with header names that stand out. Then, when evaluating the format, browse your description to see what stands out and what you ignore totally.
Add A Few Hashtags
Hashtags, like keywords, are used to help other people locate your video. These hashtags display above the video title and can be used anywhere in the video's description. However, it's best to limit hashtags to a few key ones so that someone reading the narrative isn't put off by a sea of them.
Conclusion
YouTube descriptions are an essential part of any YouTube marketing plan that should not be overlooked. Not only are video descriptions vital for ranking in SEO keyword search results, but they also serve as a spot where you may entice your viewers to watch the video for longer. Use the 5000 character limit to combine your brand voice and vital links with the correct introductory material that encourages visitors to read more. Now that you've mastered the descriptions, it's time to consider how you'll advertise your YouTube channel.
Frequently Asked Questions
Q.1 What should I put as my YouTube channel description?
Ans. A YouTube description should be entertaining and show the viewers your brand's personality or distinct voice. Be specific. Let your audience know what to expect out of your channel. Introduce yourself. The audience must feel connected to subscribe to your channel and watch your videos.
Q.2 How do you write a good YouTube description?
Ans. First and foremost, use relevant keywords in the description. Keep it short and sweet. The description should be easy to read. Be genuine and do not use clickbait descriptions.
Q.3 What is fair use in YouTube?
Ans. Fair use is a legal philosophy that states that you can reproduce copyright-protected information under some conditions without obtaining permission from the copyright owner.