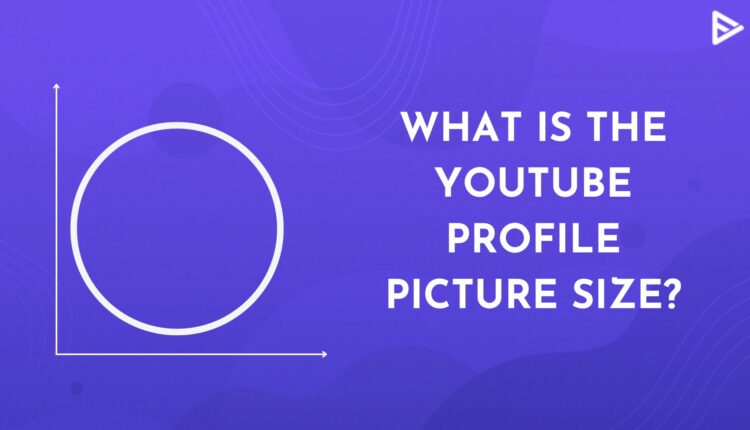 Do you know how significant your YouTube Profile Picture Size is to growing your channel on the platform? Of course, you can start by choosing a niche and uploading high-quality video content. However, creating a unique and appealing YouTube profile picture size can give you a big advantage since it represents your channel's identity. In this guide, you will learn about the importance of a YouTube profile pic size and how you use the perfect YouTube pfp size to make a powerful impact on your viewers.
What Is The Ideal YouTube Profile Picture Size?
The ideal dimensions of a YouTube profile picture size are 800 x 800 pixels. It is displayed as a circle rather than a square. The maximum file size to upload the appropriate YouTube profile pic size is 2MB. A YouTube profile picture is a tiny thumbnail that appears on all your videos next to your YouTube channel name and next to comments as well. Your YT profile picture is also known as your channel icon or avatar. Make sure the corners of your channel's profile picture aren't cut, and if there is any text in the picture, it is visible in the YouTube pic size.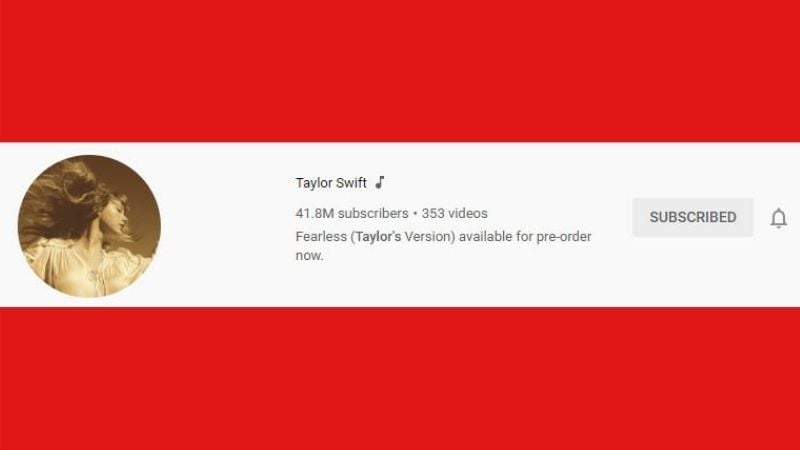 Note that your YouTube profile picture is different from the YT banner.
Why Is A YouTube Profile Picture Important?
A YouTube profile picture affects your channel in the following ways.
It largely impacts the first impression of your audience since viewers tend to look at the visuals first rather than the name.
An attractive YT profile picture aids in spreading brand awareness quickly.
It helps you stay consistent in getting identified by your target audience across different platforms.
Ensuring the YouTube profile logo size is not enough, you also need to keep in mind that the image should be centered. Refrain from adding the main graphic elements in the corner, or else you might end up cropping it.
Most importantly, it increases the trust factor among your potential audience, who are inclined to like your channel and its content to a certain extent.
Along with the YouTube profile pic size, you also need to ensure the format of the image that you're uploading. You can only upload the profile picture in JPG, GIF, BMP, and PNG formats.
Therefore, your YouTube avatar size matters a lot in growing your brand on the world's largest video-sharing platform. It gives your audience a subtle idea of what your channel is about.
If your YouTube profile logo size is more than the specified dimensions or if the picture is distorted, or doesn't fit in the designated frame, YouTube will not allow you to upload the image.
Best Ways To Make An Impact With Your YouTube Profile Picture
Owing to the increasing competition, it is already difficult to garner higher views and attract a huge fan base while growing your YouTube channel. However, having an attention-grabbing YouTube profile picture for your channel can help you attract significant subscribers for your channel. Here are a few tips that will help you make an impact on your audience with your YT channel icon.
1. Stay Consistent With Your YT Profile Picture Across Platforms

Staying consistent with your profile picture across all your social media channels makes it easy for your viewers to identify your channel. Be it Instagram, Facebook, Twitter, etc., use the same profile picture that you use on your YouTube channel. It builds a unique brand image and gives your channel more visibility.
2. Use Fewer Texts In Your YouTube Channel Icon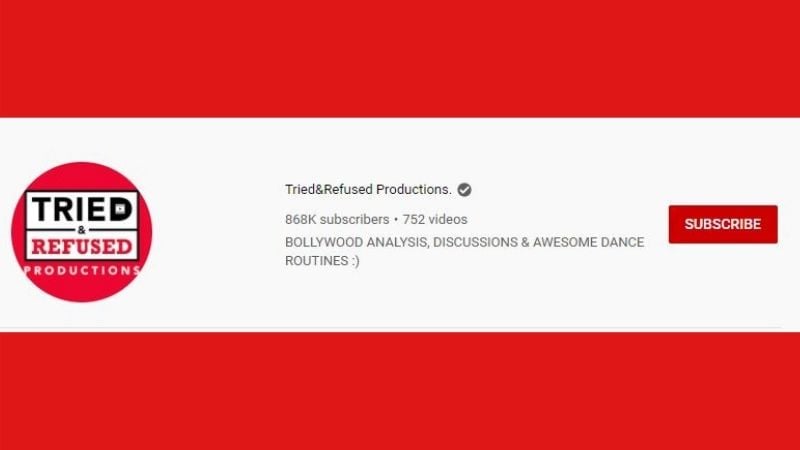 If you are adding a logo, you need to keep the YouTube profile logo size in your mind as the profile picture's circular format, there is not much space to play around with. Of course, you can be as much creative as you wish with this space. But it is advised not to use a lot of text due to the limited YouTube pfp size, which can affect the impact of a powerful first impression. If there are too many words in your picture, it will be difficult for users to read it and won't be readable on mobile screens. Keep your YouTube profile logo size minimal and less cluttered to attract maximum viewers.
3. Match Your Channel Art With Your Channel Icon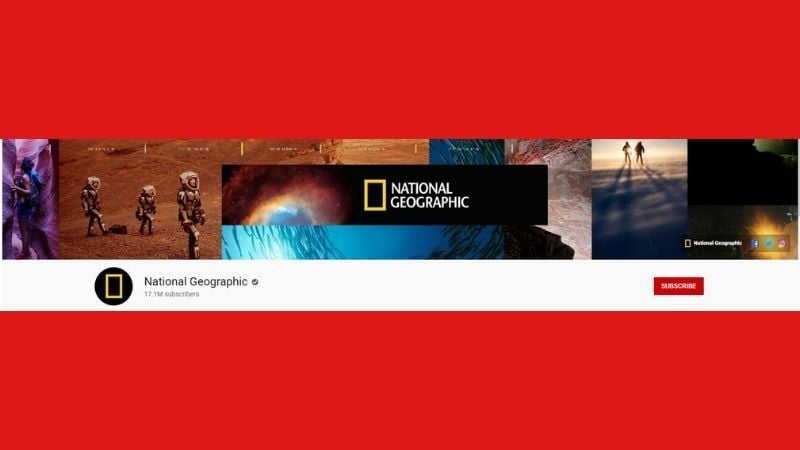 The last tip that will help you bring more life to your YouTube channel homepage is matching your channel icon with your channel art. The YouTube channel art is another significant visual factor that helps to attract viewers. You can either play around with the color theme or logo to match your YouTube profile picture with the channel art. This gives your page a more consistent look and builds a brand image for your page. Visually appealing images aligning with YouTube profile picture dimensions and channel banners spark curiosity among your target viewers and encourage them to subscribe to your channel to learn more about your content.
Steps To Upload Profile Picture On YouTube
Follow these simple steps to upload your Profile Picture on YouTube:
Log in to YouTube.com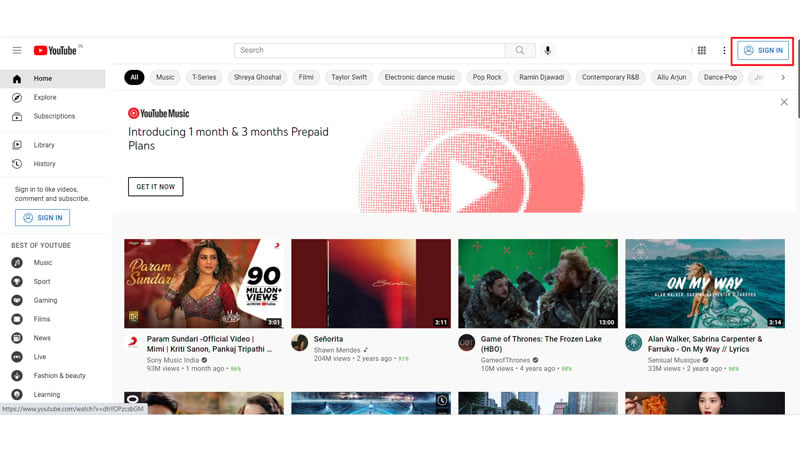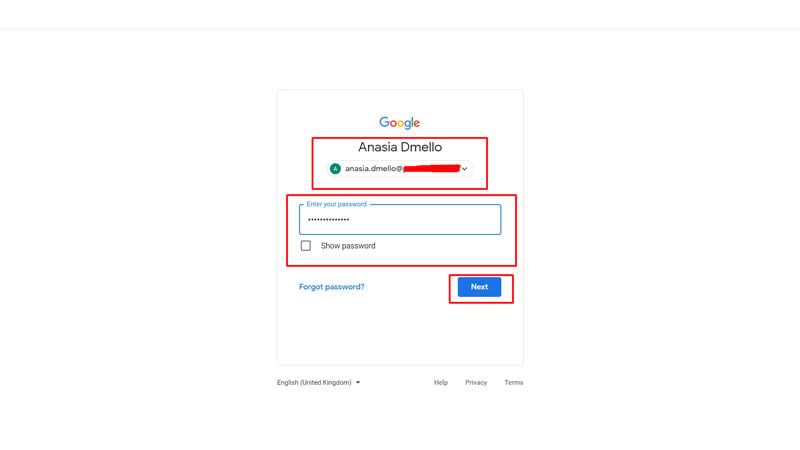 2. On the upper right side, select the 'user icon.'
3. Now click on YouTube Studio.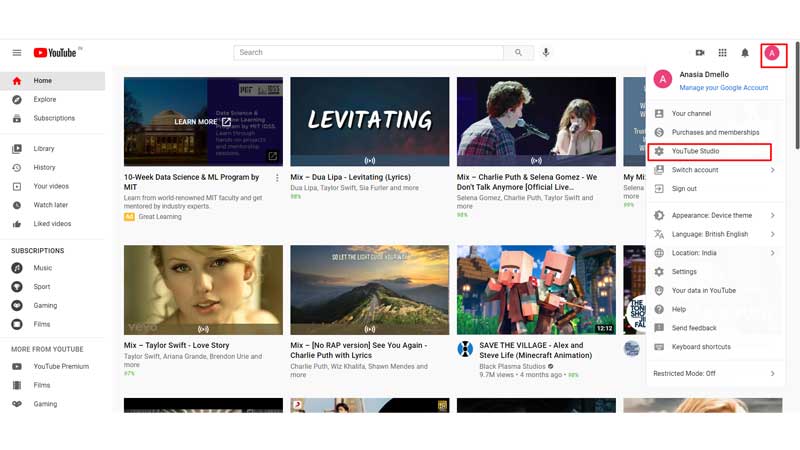 4. Once you log in to YouTube Studio, select 'customization' on your left menu bar.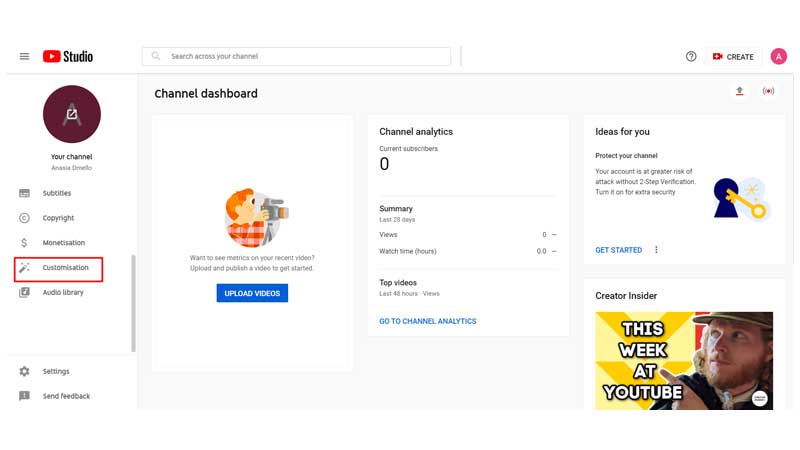 5. There will be four options available 'layout,' 'branding,' and 'basic info.' Out of these options, select 'Branding.'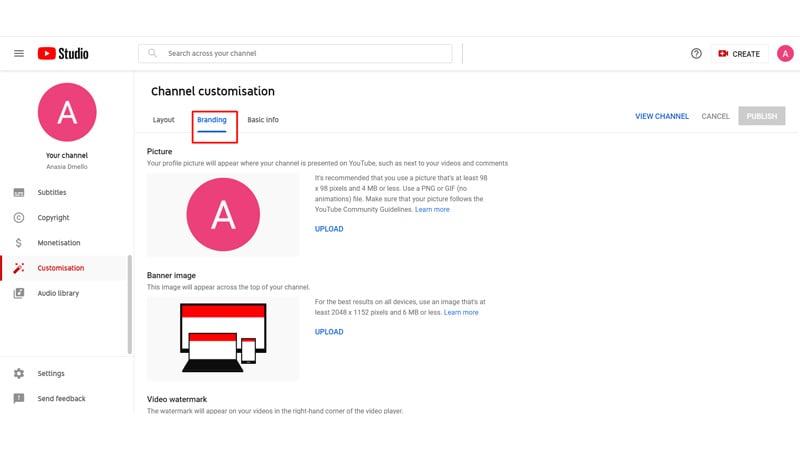 6. It allows you to add your profile picture, YouTube channel banner, and the video mark on the YouTube video.
7. Since you want to upload your profile picture on YT, you need to click on 'upload' under the Profile Picture tab.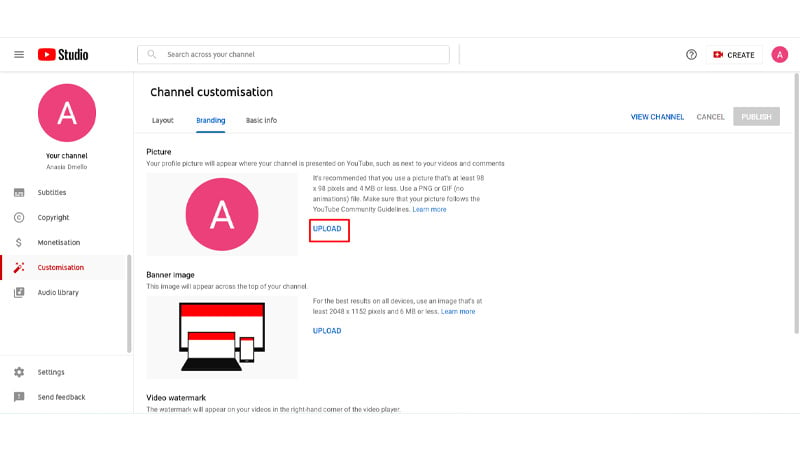 8. Select the image that you want to use as your YT profile picture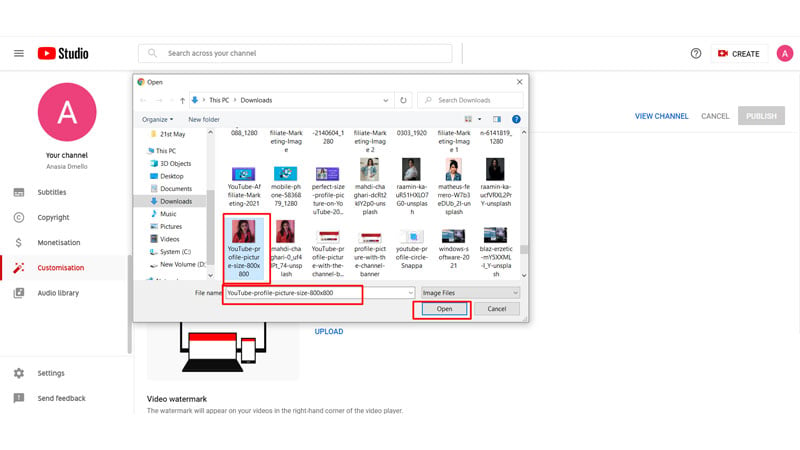 9. Adjust the image appropriately and click on 'Done.'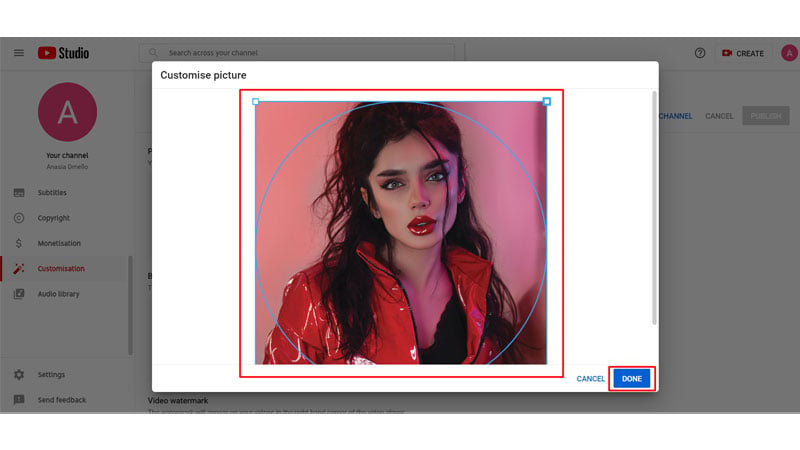 Done… you have successfully uploaded your profile picture on YouTube.
Conclusion
By now, you must have realized that your YouTube profile picture size plays a big role in determining whether or not viewers will click on your channel and subscribe. Ensure your profile picture looks credible and is appealing enough to depict what your channel is about. It is a tiny but important step in attracting more views and subscribers. If you have covered this step and are confused about the content you want to post on your channel, here are the top 9 video content ideas to get more views and expand the reach of your channel.
Frequently Asked Questions
Q1. Is It Important To Focus On YouTube Profile Picture Size?
Yes. Your YouTube profile picture plays a crucial role in striking an excellent first impression. Therefore, invest time and effort to create a stunning image that fits properly into the YouTube profile picture dimensions.
Q2. How Do YouTubers Make Their Profile Pictures?
YouTubers usually use tools like Canva or Adobe Photoshop to make their YT profile pictures.
Q3. What Is The Shape Of The YouTube Profile Picture?
The YouTube profile picture is displayed in a circular shape but has the dimensions of a rectangular shape.
Q4. How Do I Crop My YouTube Profile Picture?
You can use online tools to crop your YT profile picture. You cannot upload a profile picture with the wrong dimensions.