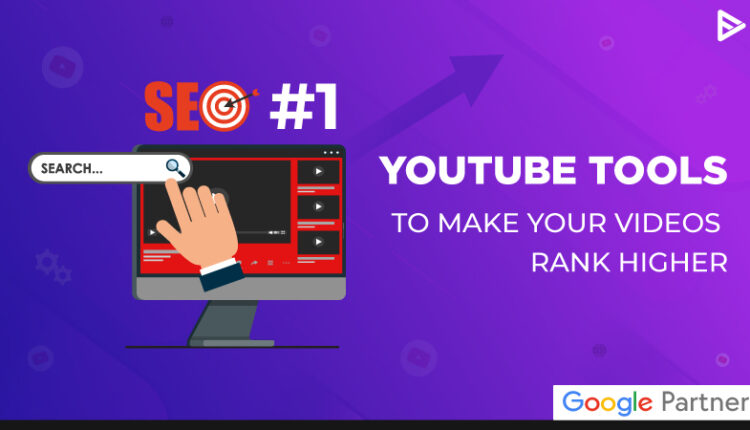 YouTube is more than just a video-sharing platform; it's a search engine. So like every other huge search engine, YouTube too needs content that is optimized for search engines for people to be able to find it.
But how do you SEO optimize a video? Well, mostly by adding keywords to your titles and descriptions and using the right tags and hashtags for your video.
While some might already have an idea about this, others would be going in blind. So we have created a few tools for budding YouTubers to help you SEO optimize your videos.
5 Free YouTube Tools On VeeFly
When you are using YouTube and searching for a specific video, you search for your query or terms that could lead you to that video. But as a YouTuber, how will you ensure that your user's queries lead them to your video before anyone else.
You can use these YouTube tools by VeeFly to optimize your channel and videos:
Keyword Title Generator
The best SEO practice to rank your videos is using the right keywords in your YouTube video titles. Your title should be catchy enough for the audience to want to click on it, but it should also be optimized for the YouTube search engine.
Our keyword title generator tool helps you curate the best title for your video for free. You just need to add your keywords and select the tone of your video. Your title will be generated accordingly.
Title Rewriter
But what if you already have a video uploaded on your channel, and it's not getting you any views? In that case, your current SEO practices are not working. This means that you will need to rewrite your title to better suit it for your video.
The VeeFly title rewrite tool can help you with that. You just need to enter your current title on the tool and select the tone you wish to give this new title. You can also choose to keep the same tone and still get some good SEO-friendly titles for better performance of your videos.
Hashtag Generator
Even while becoming an SEO platform, the social media aspect of YouTube remains. This means that hashtags play a very important part in the videos. Hashtags on YouTube are usually added in the description, but using just any hashtags won't do.
You need to get the right hashtags that can easily lead your audience to your video, and to help with that, you just need to add your video title to the VeeFly hashtag generator. Your hashtags will be displayed to you.
Description Generator
Just as the title of a video is very important for SEO, so is the description. It is more than just a space for you to add hashtags and promote your other social media channels.
A well-written and SEO-optimized YouTube description can help you drive organic traffic to your videos. VeeFly helps you generate a unique description for your video with just your title and keywords.
Tag Extractor
Don't make the mistake of confusing tags with hashtags. While hashtags are visible to all viewers and can help you even search similar videos with them, tags are there for YouTube to categorize your video for better understanding.
Tags are part of the metadata, so it can be a little tricky to get it right. Especially seeing that you cannot see the tags used by your competitors. So using this tool, you can extract tags from channels and videos similar to yours. You just have to paste the URL of your competitors' videos on the tool, and their tags will easily be extracted.
Conclusion
To make the best quality videos for your YouTube channel and help them get in front of the proper audience, you need to have a grasp on SEO. Paying attention to every little detail, like title, description, and tag, will help you grow your channel significantly.