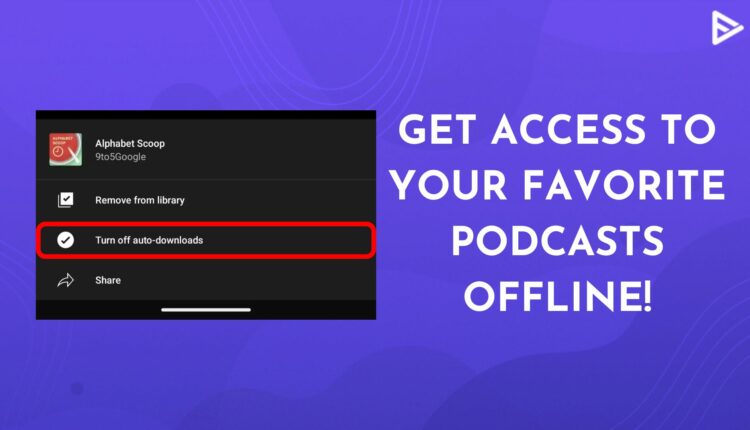 YouTube Music has officially become the podcast hub. And with the latest update of automatic podcast downloads, no doubt many users are going to switch to YouTube Music instantly!
If you're a podcast lover, YT Music will make your offline binging much easier. The platform has announced that it now has an auto-download feature that automatically downloads the latest episodes of podcasts for offline listening. So here's everything on this new update.
YouTube Music's Automatic Podcast Downloads Feature
Podcasts are the new hot topic in the creator's world. Since a huge number of masses have started consuming podcasts at regular basis, there is a great shift in the creation of podcasts. Many platforms like YouTube, Spotify, and others are giving lovers features that will enhance their listening experience.
One such feature is automatic podcast downloads by YouTube Music. Through this feature, users can now enjoy the latest episode of their favorite podcast offline without manually downloading it. Once the feature is turned on, the app itself downloads the latest episode to the library. However, this update of auto-downloads is only available for the non-beta YouTube Music version 6.21. However, this is still rolling out, so even if you update your app, you might not see this new launch.
Since Google Podcasts is subjected to shutdown by 2024, YouTube Music is officially Google's new partner for podcasts. The platform itself is undergoing many updates as YouTube is trying its best to enhance users' experience. With the entry of the Podcasts section in the YT Music app earlier this year, the platform already had a spike in users. So with the launch of automatic podcast downloads, the podcasts section becomes more user-friendly.
How To Enable Auto-Download Feature On YT Music?
To get the automatic podcast downloads enabled on your YouTube Music app, you must do that separately for each podcast. For example, if you want to turn on auto-downloads for a podcast, you have to go to that show to enable it. Also, you need to turn it on for each device individually.
To turn on automatic podcast downloads:
Search for the podcast you want to enable this feature for
And Add it to library.
Now if you see three vertical dots alongside the podcast's name, you still have the old layout.
But if not, then long press on it and you'll see the Auto-downloads option.
Click on it to turn it on or off.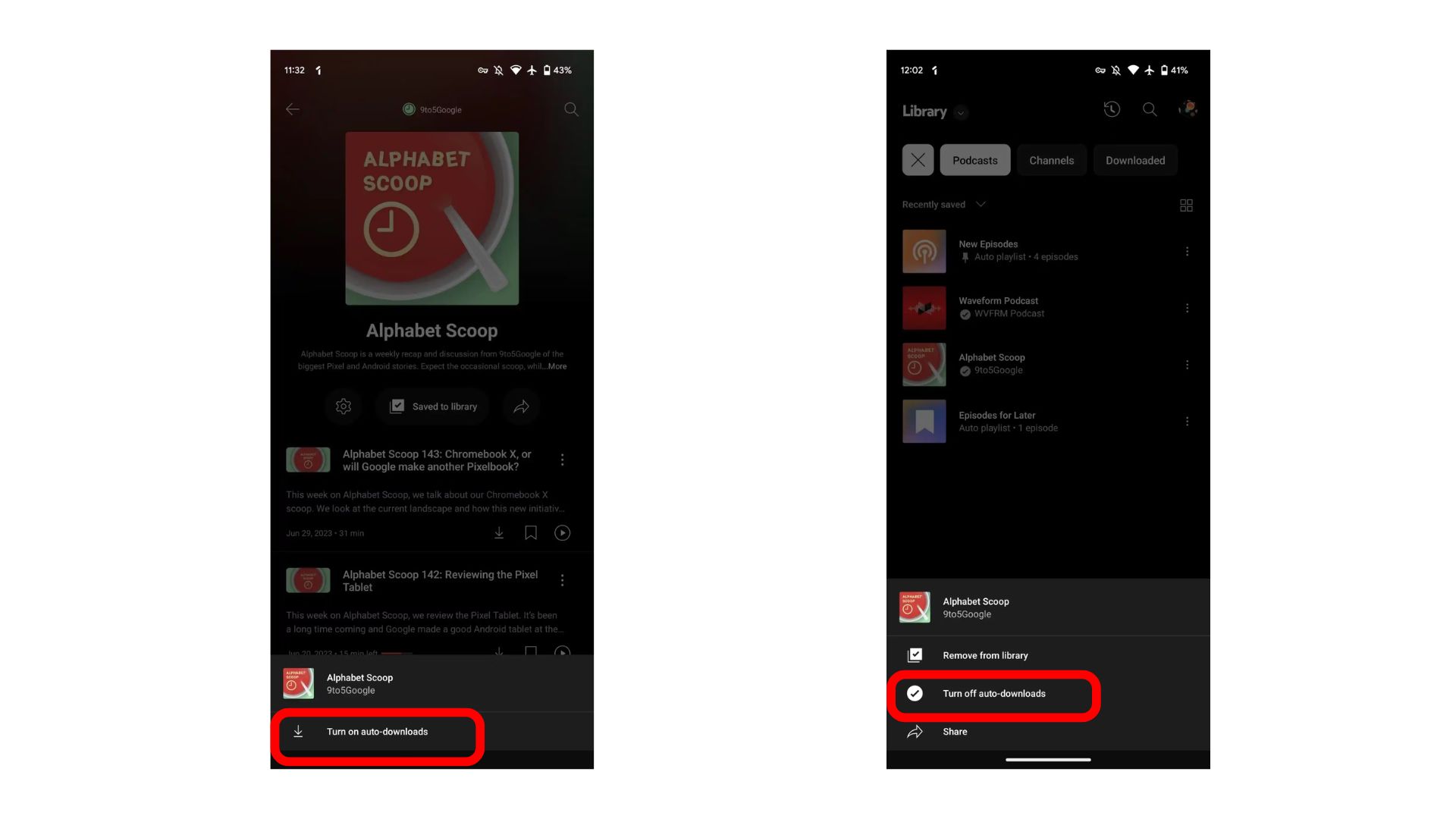 Once turned on, YouTube Music will automatically download the latest episode offline for you.
Conclusion
It is very clear that Google Podcasts didn't meet users' expectations and hence failed to retain users for podcasts. Here, on the other hand, YouTube Music has been launching features like automatic podcast downloads to give the users what they want. With this launch, YouTube Music users will be entertained and hooked to their favorite podcasts even with no internet!