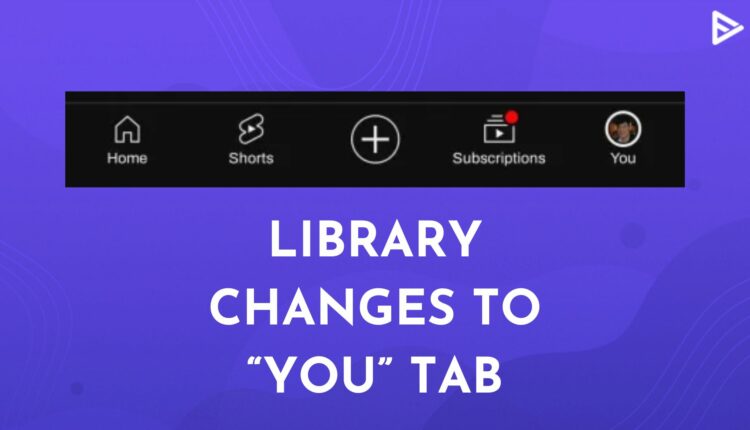 YouTube, the largest video sharing platform, has been updating its features in the past few months, and now it has come up with an in-app design change. YouTube library redesign is in testing, where the library tab from the main menu at the bottom becomes the "You" tab.
YT has always had a design that is user-friendly and easy to access. However, with this new change, users will get a more customized experience while using the app. So, let's see what are the new wave of changes in the YouTube app.
YouTube Library Redesign Leads To More Customization
YouTube has always worked on its interface, and that's what makes it so accessible to billions of users from all over the world. Now, the platform has announced that it is redesigning how the library section looks. The Library tab, available at the bottom, will now have your profile picture and will be renamed as "You."  The platform is taking off the old profile picture avatar icon from the top right corner. It will be shifted down where the library is placed and will have your profile pic.
All Google apps have the profile picture icon at the same point, and now YouTube is straying away from this. The platform is doing so to match with social media apps like Instagram, which has a similar design. Another primary reason is to combine the functionality of the account menu and Library. YouTube library redesign will let users access all the account menu features and library features in one place conveniently.
In this new layout, when users go to the "You" tab, they'll first access their channel and account features. Below that, they have their watch history and playlists, which are followed by Your videos, Downloads, Your clips, Your movies, Your Premium benefits, Time watched, and lastly, Help & Feedback.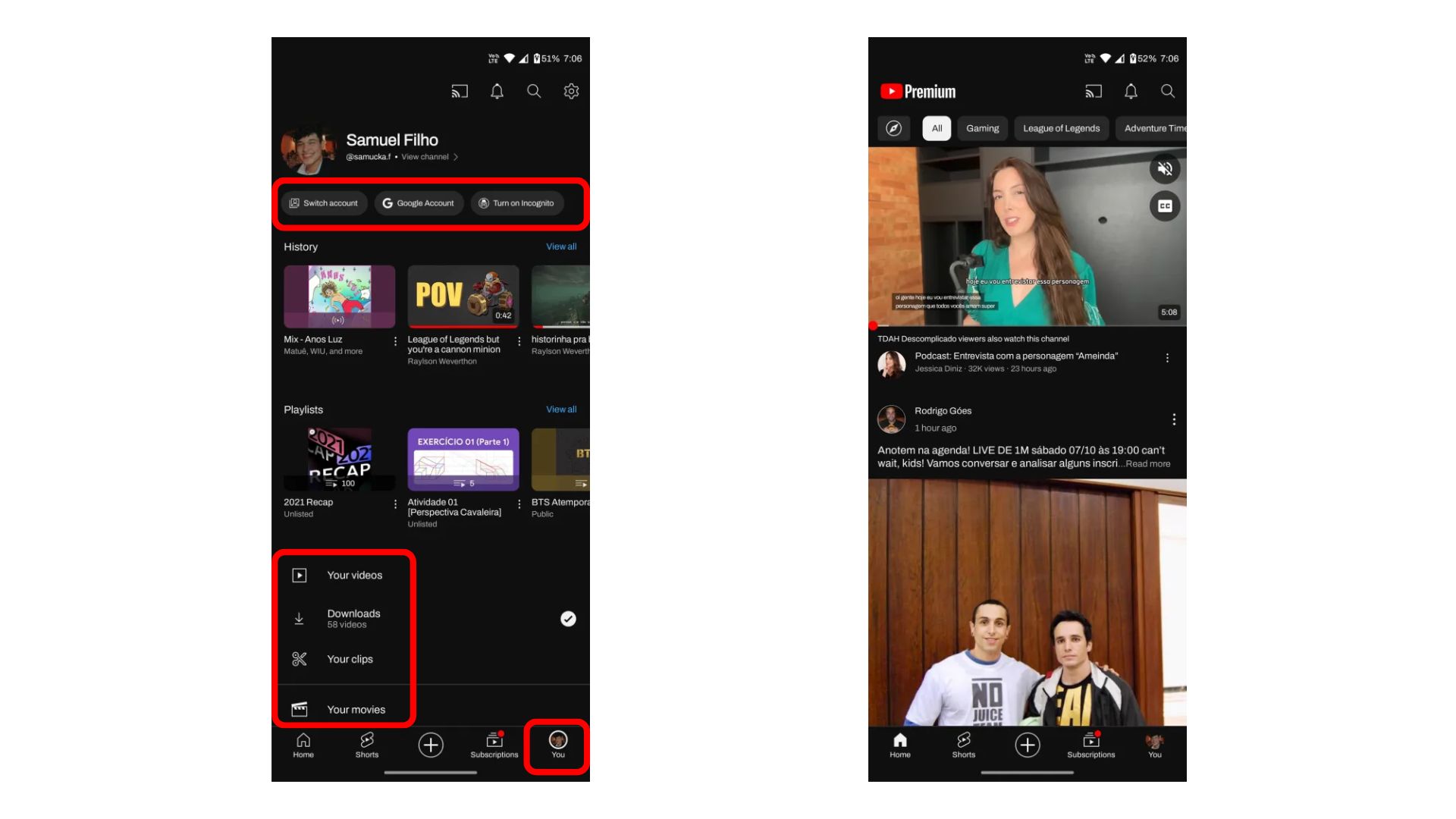 The update is on a test run and is rolled out to a few selective users. As the testing will have positive reviews, YouTube will roll it out for all users. YouTube has been testing these layout changes with other apps like YouTube Music, where iPhone users now have a permanent miniplayer.
Conclusion
YouTube library redesign is an update no one was expecting, yet it makes a huge difference. This new layout is more user-friendly since users get an account menu and their library features in one place. The platform lately has been launching a wave of new features that will be out for all by next year.