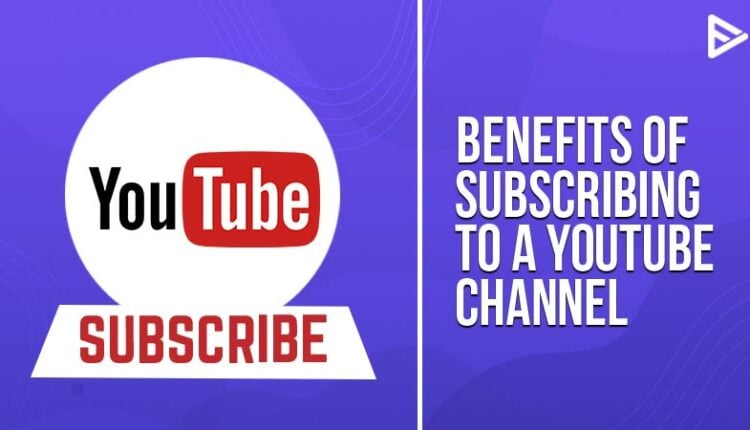 "Don't forget to click on the 'subscribe' button!", we often hear YouTubers saying this at the beginning or end of their videos.
What does it mean to subscribe to a YouTube channel?
Subscribing YouTube channel is similar to following someone on Instagram or Facebook. When you follow someone on Instagram, you get regular updates on the user's activity on your feed.
Similarly, when you subscribe to a YT channel, you get a notification every time the creator uploads a new video on their channel.
As you subscribe to a channel, you help grow the creator's channel.
The subscriber count is understandably important for YouTubers as it helps them monetize their channel and get more advertisers. But how does subscribing to a youtube channel benefit us?
Benefits of subscribing to a youtube channel
Get regular updates on New Content
The main benefit of subscribing youtube channel is that you receive a notification every time there is a new video uploaded on the channel.
You don't have to keep going to the platform and search for new videos by your favorite creators, it's automatically updated in your subscription feed.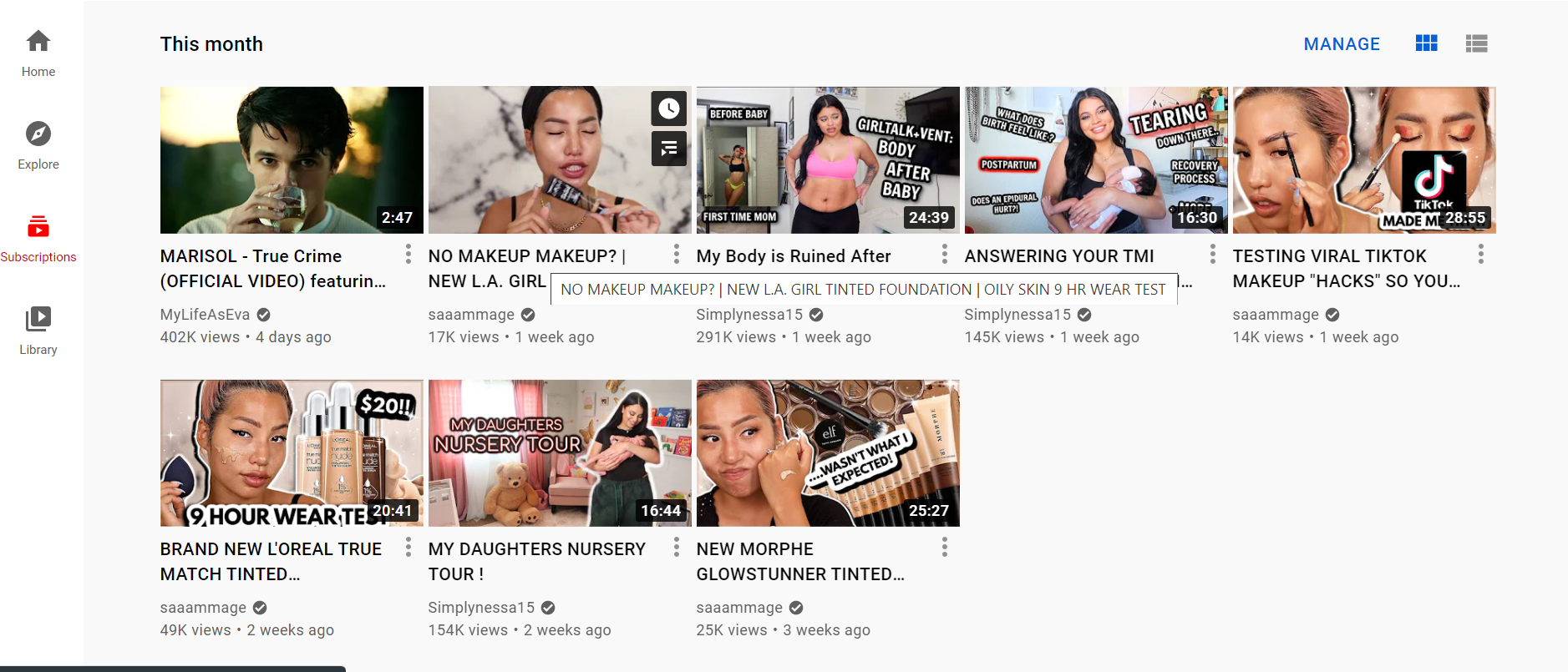 You can find all the new videos weekly or monthly in one place.
Personalized content in your YouTube feed 
YouTube is a search engine like google, so there's an algorithm there watching your every move. It recommends similar videos and channels to you based on your activity on the platform.
When you subscribe to a channel, the algorithm understands that you like the particular type of content and it shows you similar YT channels that create content you liked.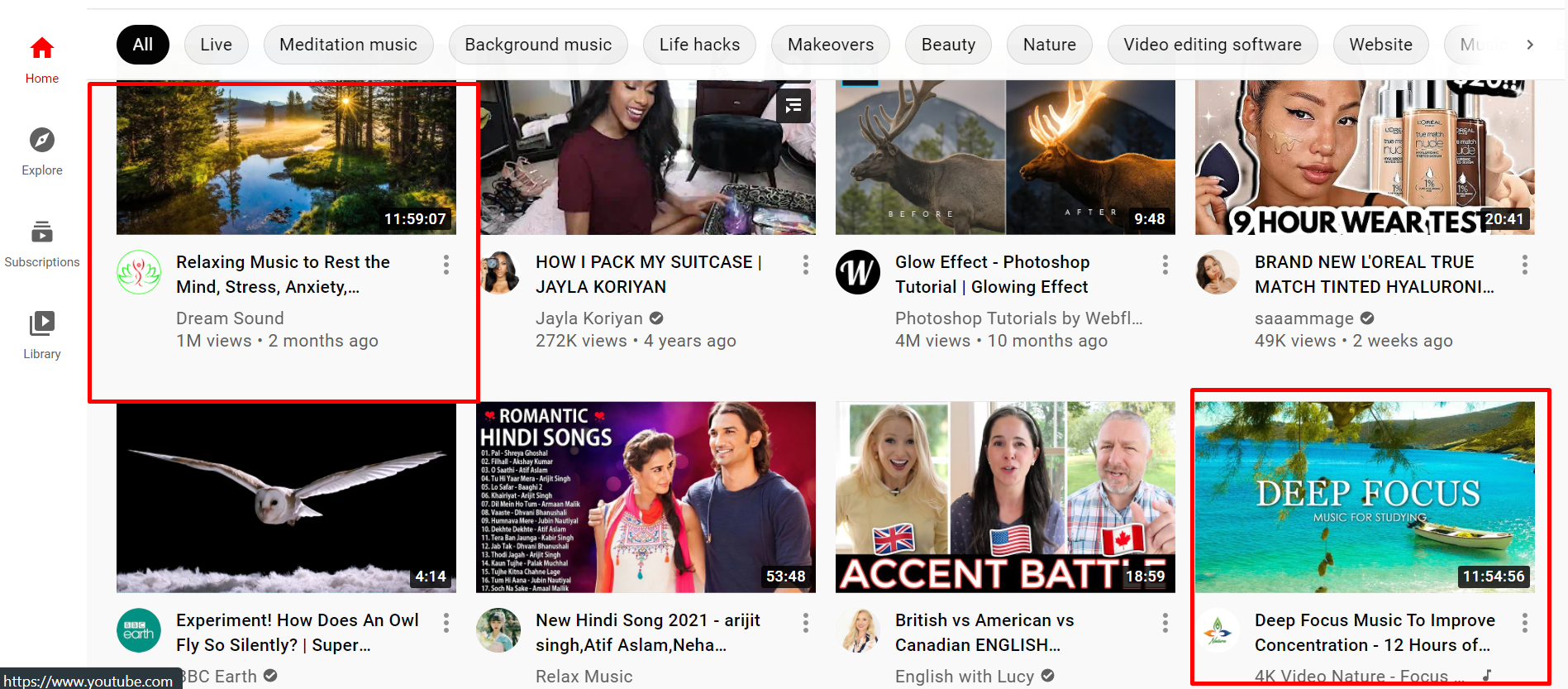 I subscribed to a meditation channel earlier today, YouTube is now showing me similar content on my home feed.
subscribing youtube channel helps the algorithm to create a personalized feed with videos based on your interest, likes, and dislikes helping you discover new and better content easily.
Get updates sent straight to your inbox
When you subscribe to a channel, you get an option to opt-in for email updates. If you select that option, YT sends weekly email updates about all the new videos that your subscribed channels uploaded that week.
You can then access the new videos directly from your inbox.
Be a part of a wider community
With Billions of users worldwide, YouTube is a powerful platform to connect and engage with like-minded people.
When you subscribe to a YouTube channel you become a part of the YouTuber's community. You can then interact, engage and connect with other subscribers through the comments section forging beneficial friendships around the world.
Get access to additional perks 
YouTubers often conduct special giveaway campaigns exclusively for their subscribers. Many YouTubers create special ghost videos that are made available to only their subscribers.
Subscribing allows you to access these special perks.
How to subscribe to a YouTube channel?
1.  Sign in to YouTube.
2. Search the channel you want to subscribe.

3. Click on the Subscribe button

Subscribing to a YouTube channel is an indicator of your interest in a particular topic, brand, or product. It gives you quick access to a YouTube channel's newest content.
FAQs
Does it cost money to subscribe to a YouTube channel?
No, it does not cost any money to subscribe to a YouTube channel. It's absolutely free. It's like following someone on Facebook or Instagram.
Is subscribing to YouTube channel free?
Yes, it's completely free.
When you subscribe to someone on YouTube do they know?
Yes, whenever someone subscribes to their channel, YouTubers get a notification saying he/she has subscribed to your Youtube channel.
How many subscribers do I need to get paid?
YouTubers need minimum 1000 subscribers to start getting paid directly from YouTube.