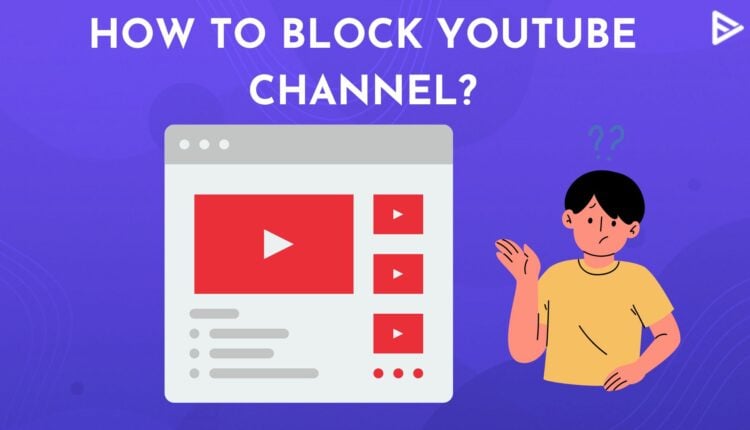 Are there a few channels that you never want to see again on your YT feed and looking to know how to block YouTube channels that simply drain you? Perhaps the creator's views don't align with yours, or maybe the channel just sells some clickbait content that no longer requires your attention.
Whatever the reason, this article will help you block those channels so that they don't populate your feed again.
You can learn how to block YouTube channels in two ways. You can block a channel, so you don't see them anymore in your feed as a viewer, or you can block them so that they no longer comment on your videos.
Let's explore both the approaches discussed in this article.
Can You Block YouTube Channels?
Yes. As a viewer, you can block any unwanted channel in a manner that doesn't reflect in your YT feed anymore. When you follow this approach, these changes are reflected across all your devices where you access YouTube with the same account.
However, you also have the option to completely block the channel so that it doesn't post any comments on your uploaded videos.
Let's explore the methods of blocking YouTube channels across different verticals.
How To Block A YouTube Channel on Windows or Mac?
The most convenient way to block YouTube channels is by using a desktop. Follow the steps outlined below once you open the web browser on your PC.
1. Go to YouTube on your computer and log in with your account credentials.
2. Find a video from the channel that you wish to block. Hover over the video and click the three-dot menu that appears at the bottom right corner.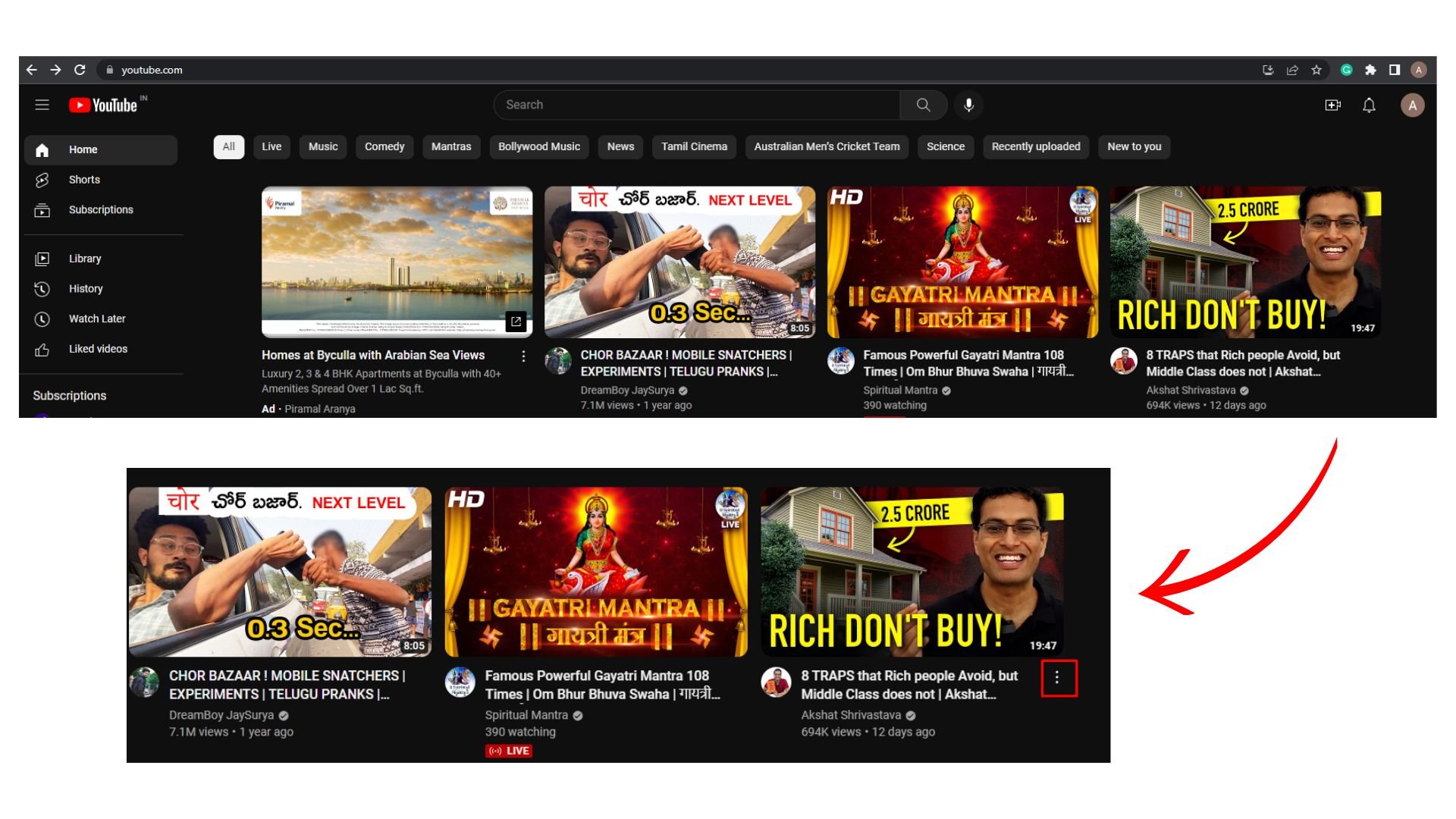 3. From the menu option that appears, select "Don't recommend Channel." This ensures you will no longer see recommended videos from the selected channel.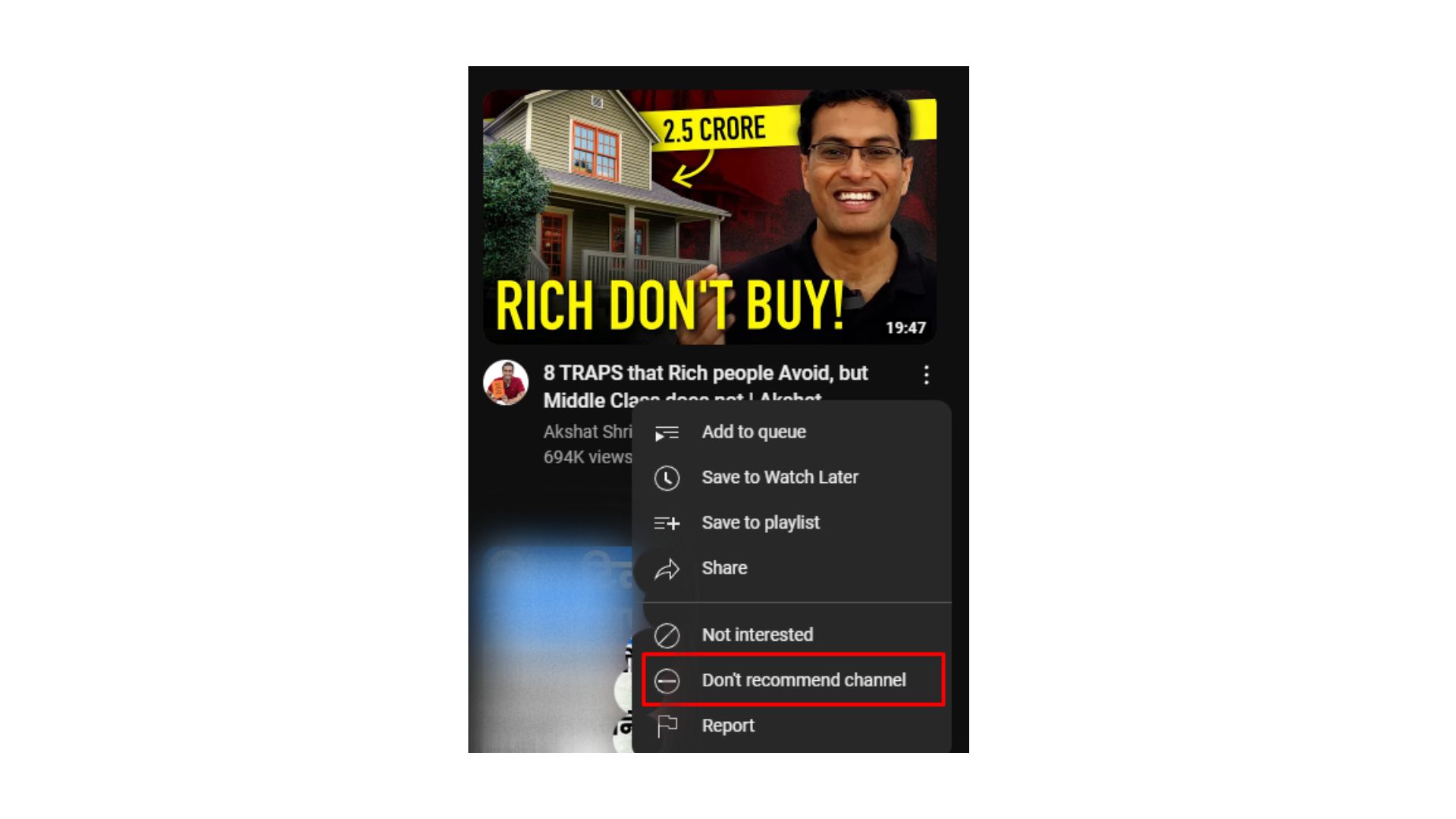 Block A YouTube Channel From Commenting – 5 Simple Steps
However, if you wish to block it completely so it cannot post any comments on your videos, you can follow the further steps below:
1. Go to the channel's page in your browser.
2. You will see a list of tabs beneath the channel name. Look for the "About" tab and click on it.
3. Click on the flag icon when you open the about tab.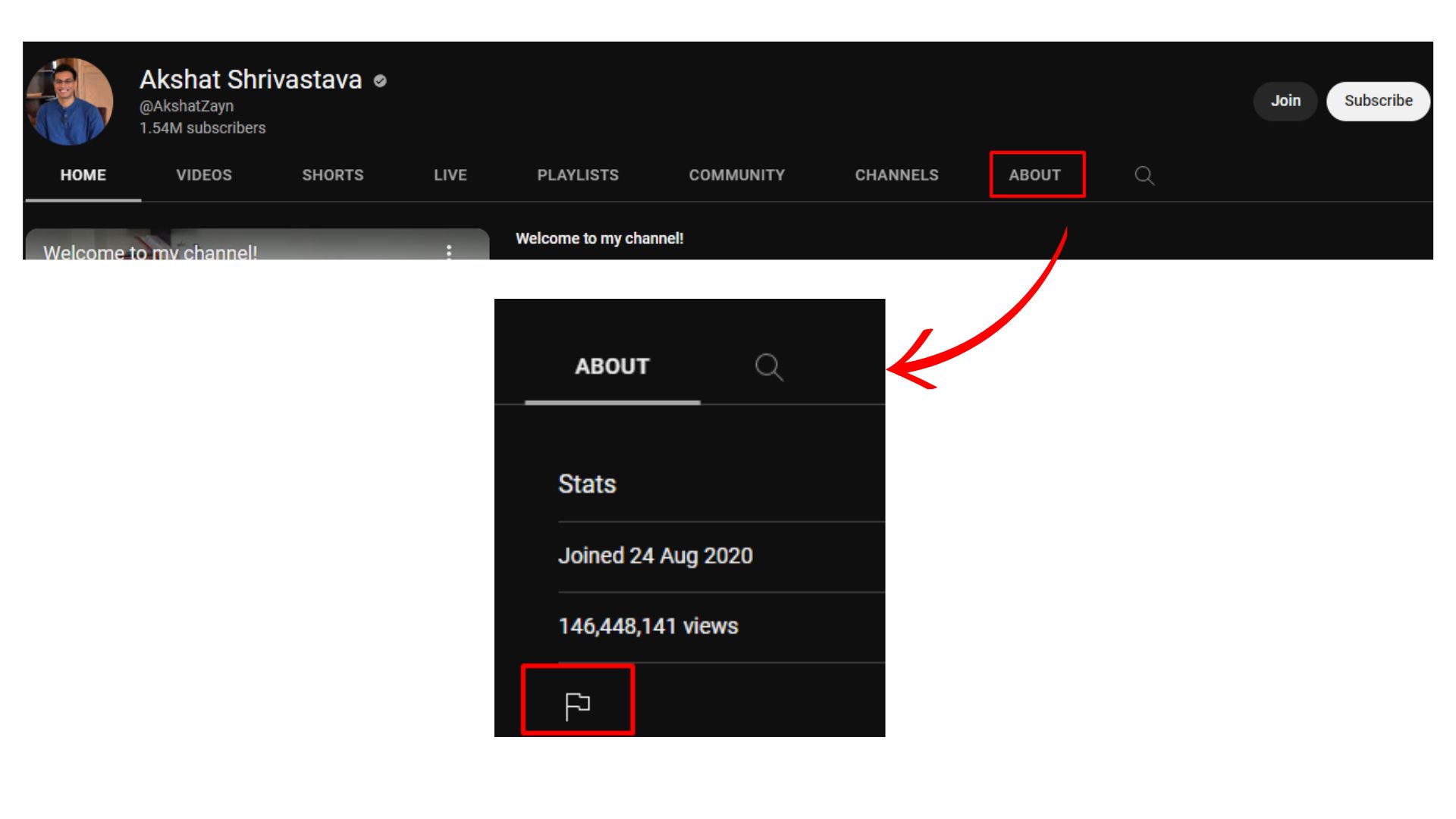 4. Choose "Block User" that appears in the menu after clicking on the flag icon.
5. Select "Submit" in the confirmation prompt that opens.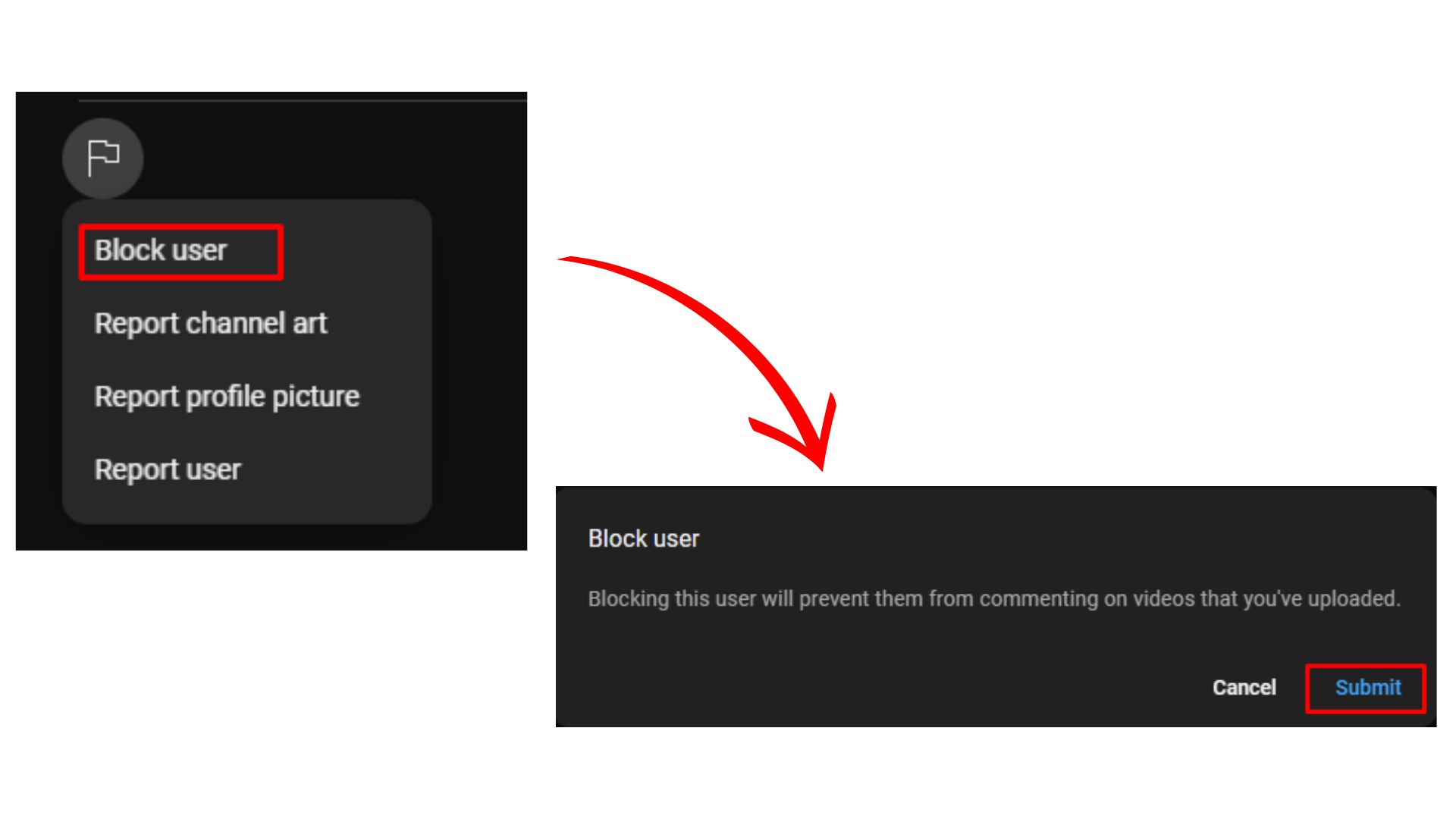 This method ensures the selected channel will be blocked completely and won't be able to post comments on your uploaded videos.
Block YT Channels on Android and iOS
You can also block channels using your YouTube app available on your smartphone. If you simply don't want the recommended videos from a specific channel to appear in your newsfeed, or you want to completely stop the channel from commenting on your videos, the steps for both methods are outlined below:
1. Launch the YouTube app on your Android or iPhone device.
2. Scroll to the video you no longer wish to see and tap on the three-dot menu.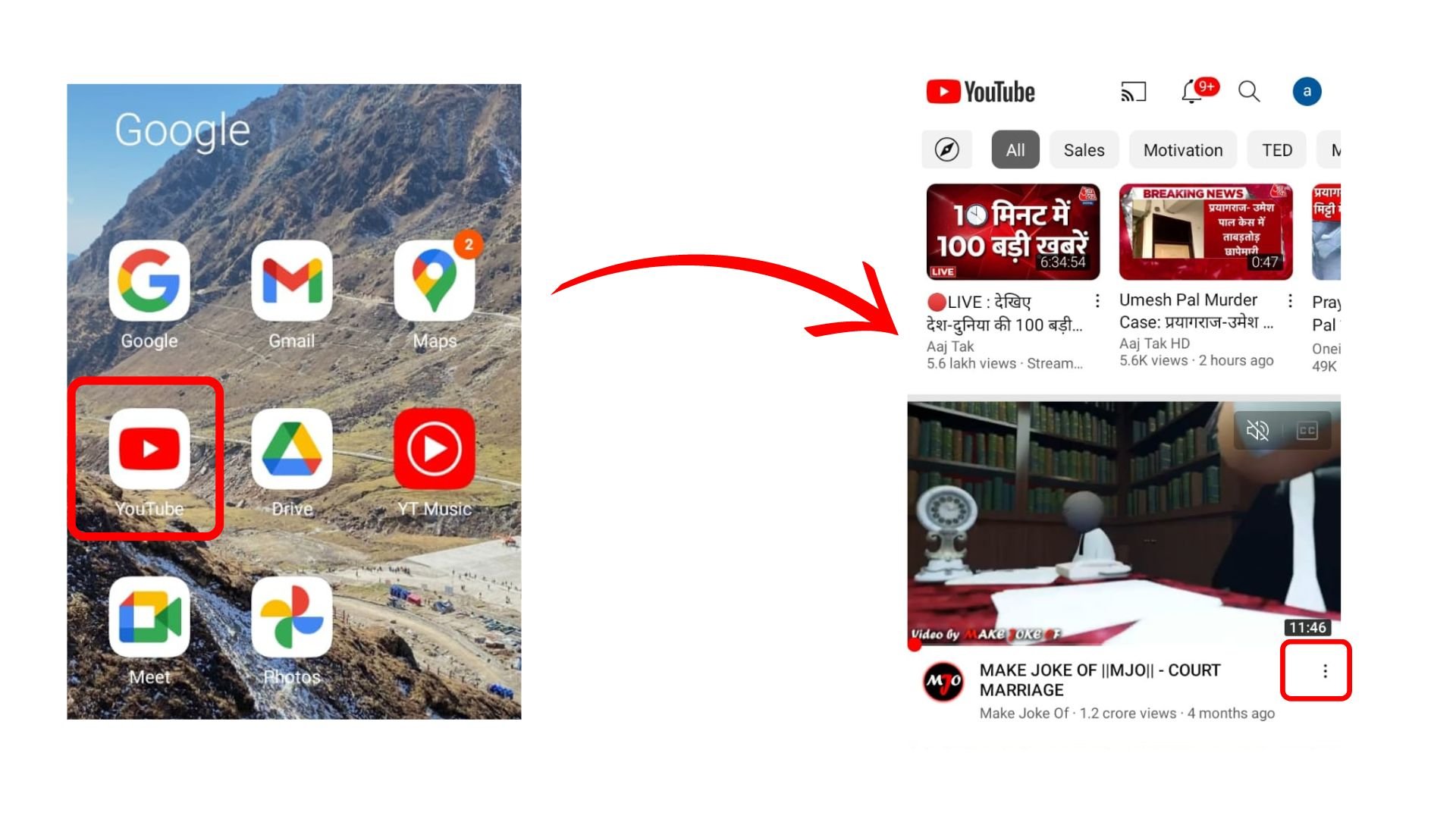 3. Select "Don't recommend channel" in the menu that appears.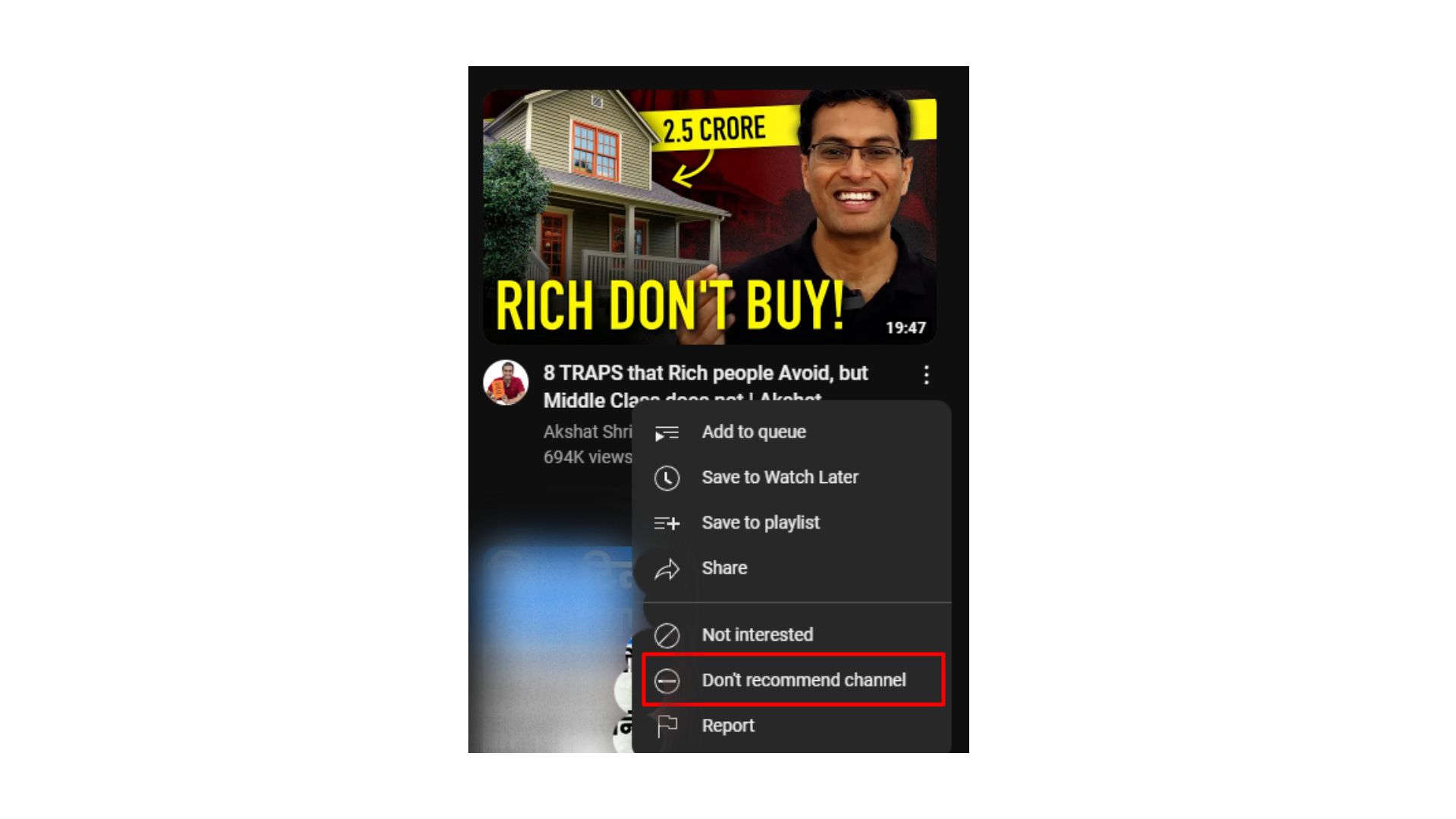 Block The YouTube Channel From Posting Comments
However, this will only stop showing you the recommended videos from that particular channel. Continue with the next steps to block the channel completely.
1. Type the name of the channel you wish to block in the search bar. Visit the channel's home page.
2. Tap on the three-dot menu that appears in the top right corner of the channel screen.
3. Select "Block user" from the menu that appears after tapping the three dots icon.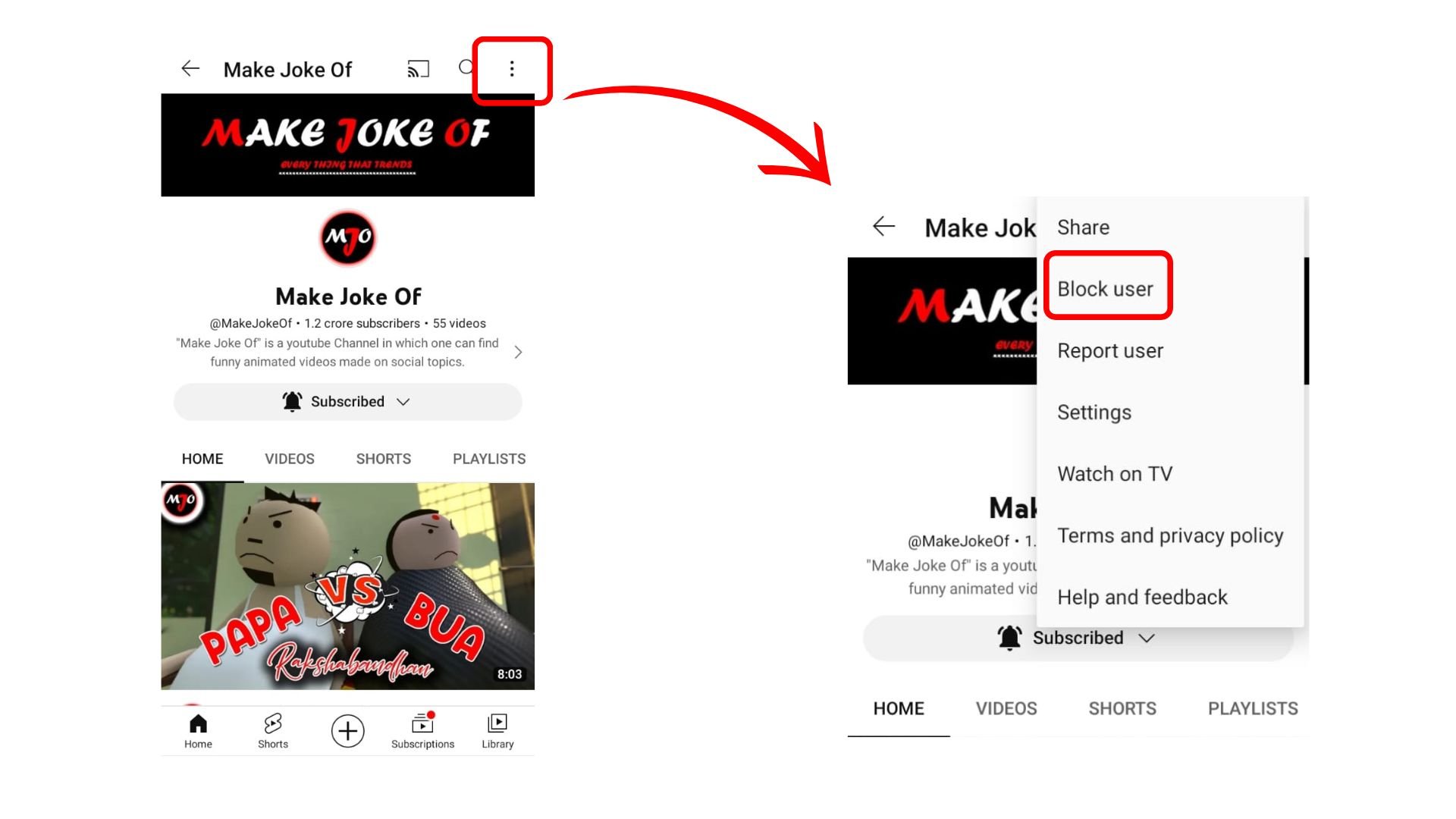 4. Click on "Block" in the confirmation prompt that appears on your screen.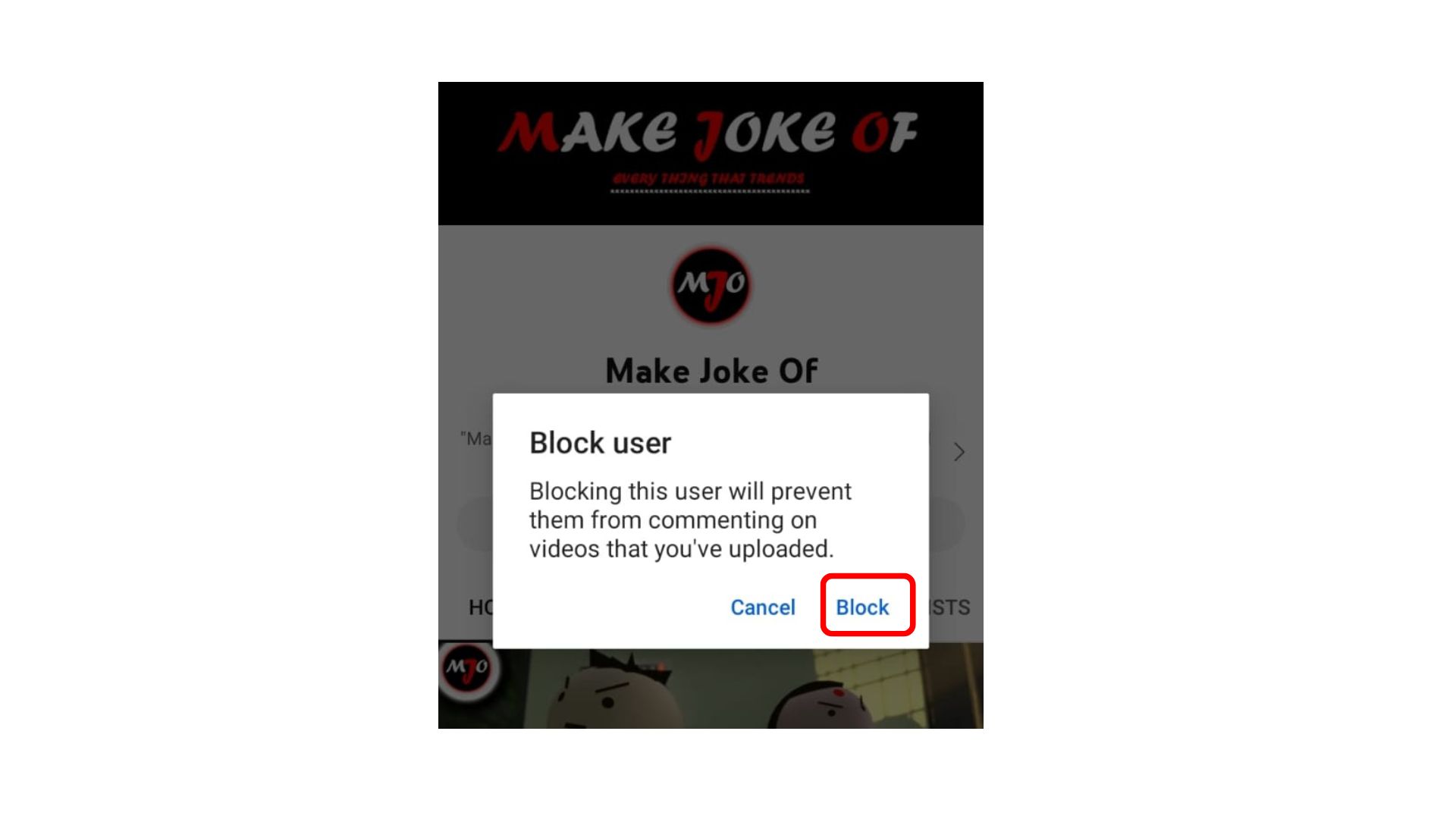 Frequently Asked Questions
Q1. Can You Block Channels From Search Results?
There is no direct method that you can use to block YT channels from search results. Instead, you can use certain browser extensions that can users, separate users and whole channels from search results.
You can even read how to block someone on YouTube.
Q2. Can You Block Content Rather Than Channels On YouTube App?
You can block certain types of content from a channel rather than blocking the entire channel. You can turn on the restricted mode available in the settings section of the YT app. This helps you to block content that you no longer wish to see. Follow these steps to block content instead of channel.
Q3. What Happens When You Block A YouTube Channel?
When you block channels completely, you prevent the channel owner from commenting on the videos you upload. This also improves your overall YouTube recommendations and your viewing experience.
Q4. Does Anyone Get Notified When A Channel Is Blocked?
No. YouTube doesn't send any notification on your or the blocked channel owner's page.
Conclusion
If you have correctly implemented the steps above, you will understand how to block YouTube channels across all your devices and prevent them from appearing in your YT feed or commenting on your videos.
You can customize your YT viewing experience and improve it by 10x by blocking out the channels that are just annoying to you. This feature is extremely useful if you wish not to be bombarded by some random videos on your feed and want to have a smooth viewing time.