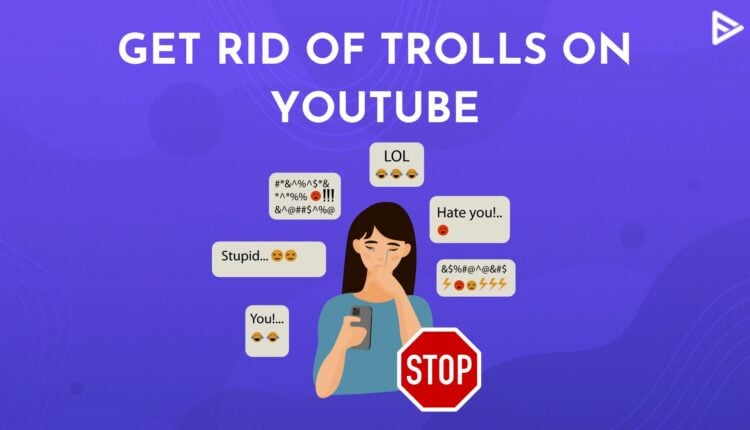 YouTube creators can face a lot of criticism, hate, and negativity. So, it is natural for influencers to find out how to remove subscribers from YouTube. But there is no direct way to remove or delete subscribers from your channel. There are two ways to prevent a subscriber from commenting or viewing, i.e., to HIDE or Block them. 
Subscribers can be a blessing or a curse sometimes.  Faceless trolls can be very aggressive in the comments section and spread hate on purpose. Experiencing some misconduct on their part would make you think about how to delete a subscriber on YouTube. In that case, you can quickly get them off your channel.
But as a creator, you have other controls that can help you eliminate these trolls. YouTube's policies and guidelines ensure the community feels safe online. Therefore, with the updated policy, there are different ways to hide subscribers from the channel to protect your channel's privacy.
Use this blog as a guide on how to remove a subscriber on YouTube and block them from interacting with your channel.
How To Delete A Subscriber On YouTube?
Since there are no particular steps to delete a subscriber on YouTube, you can still remove a subscriber from your YT channel using these two methods mentioned below:
How To Block YouTube Subscribers?
Blocking is an alternative given to YouTubers to remove harassers from their following. Here's how to block a subscriber on YouTube:
Go to YouTube on your desktop.
Click on your Profile Picture in the corner
Now go to Your Channel
Select Customize Channel, and you'll be directed to YouTube Studio. Go to Dashboard.
On the Channel dashboard, you will see Subscriber Count under Analytics.
Scroll down to the Recent Subscribers and click on see all.
You will see your recent subscribers and filter them according to when they started following you.
To delete a subscriber, click on that user's profile, and you'll be directed to their YT channels.
Go to their About section and click on the flag icon.
Now click on Block User.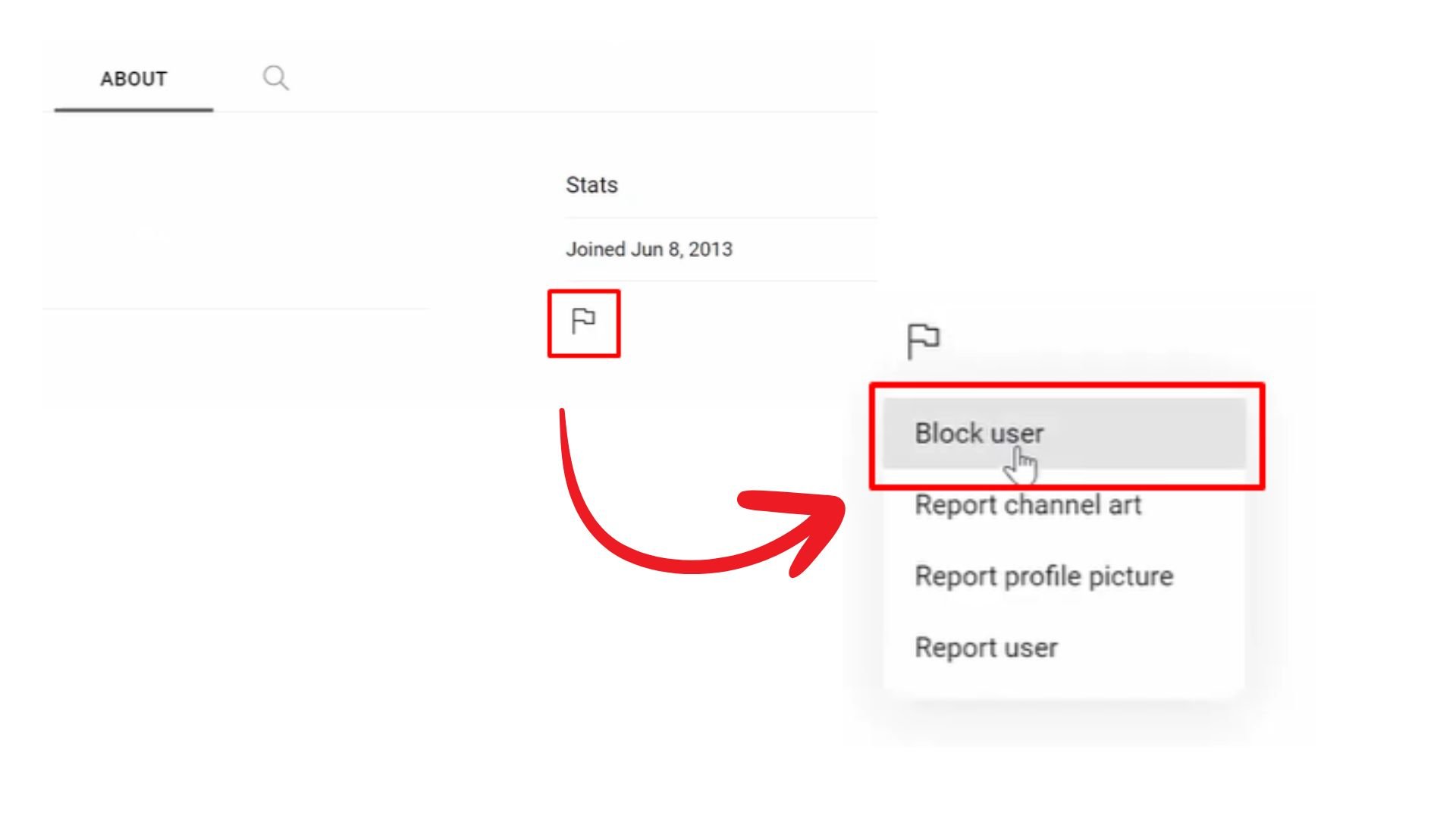 This is one way to solve your query of how to delete a subscriber on YouTube. Remember, when you block a subscriber on YouTube, they will no longer be able to interact with your channel. Blocking them will remove them from your following. These users cannot see your videos or access your channel. This is one way of doing it from the subscriber's list.
You can even hide a user from your channel if you don't want to block them or remove them from your following. Let's see how.
How To Hide Or Remove YouTube Subscribers?
When getting unwanted harassment or spamming on YouTube, remove subscribers following this alternative to blocking them. When a user is posting unnecessary hate comments under your videos, you can simply hide the user from your channel by following these steps:
Go to the comment that violates YouTube's policies.
Click on the three dots found on the right side of the comment
A pop-up window will open. Click on Hide user from the channel.
Remember hiding a user won't notify them, and also, this user can still interact with your channel. However, other viewers cannot see this user's comments on your videos. They cannot do collaborative videos with your channel as well. Additionally, you won't be a subscriber down using this method.
How To Unhide A Subscriber on YouTube?
Now that you have learned how to delete a subscriber on YouTube or remove them from your channel, it's time to learn how to unhide them. If you ever change your mind about unhiding the user you have hidden previously because of their unhealthy behaviour, you can also do that. Here's how:
Go to YouTube Studio
Go to settings and click on Community
You'll find all the hidden users under the "Hidden Users" section.
Click on the X against their names to unhide them.
Now the user can again comment and watch your videos like a regular user.
Why Removing Spamming Subscribers Is Important?
It's easy to solve your query of how to delete a subscriber on YouTube, but some might also question why it is important? You can always avoid these trolls and viewers who leave negative comments on your YouTube videos, but to keep your community clean, you must remove them.
Some viewers may comment on hateful speeches or violate things that may not go well with other subscribers. They may start picking on other subscribers, which can disturb the healthy environment in your community.
Learning how to remove subscribers on YouTube can help you maintain a peaceful community on the platform and allow viewers to experience a healthy discussion in the comments section. 
Conclusion
Hopefully, we have solved your query about how to remove YouTube subscribers. We showed you two alternatives that will help you to figure out how to remove subscriber count on YouTube easily.
This way, you can stop getting hate on your channel or restrict some users from harassing other subscribers. Maintain a healthy environment on your channel and lead a peaceful community in this way.
Similarly, you can also block channels on YouTube that you don't want to see or are bothersome in any way. Promoting on YouTube through the right and trusted sources will help you get reliable subscribers.
Frequently Asked Questions
Q1. What happens when you block someone on YouTube?
When you block someone on YouTube, they cannot see your videos or leave a comment on them. In fact, they cannot access your YouTube channel as they're blocked from interacting with it.
Q2. Can I see who is subscribed to my YouTube channel?
You can see who is subscribed to your channel by going to YouTube Studio. On Your channel dashboard, you can see Subscriber Count, and when you scroll down, you can even see who recently subscribed to you.
Q3. Can blocked subscribers watch my videos?
No, when you block subscribers on your YouTube channel, they cannot interact with your channel in any way.
Q4. How do I delete my subscriber count?
To remove your subscriber count from your channel, go to Youtube Studio > Settings > Channel > Advanced Settings > Scroll down to Subscribers Count > Uncheck the box.