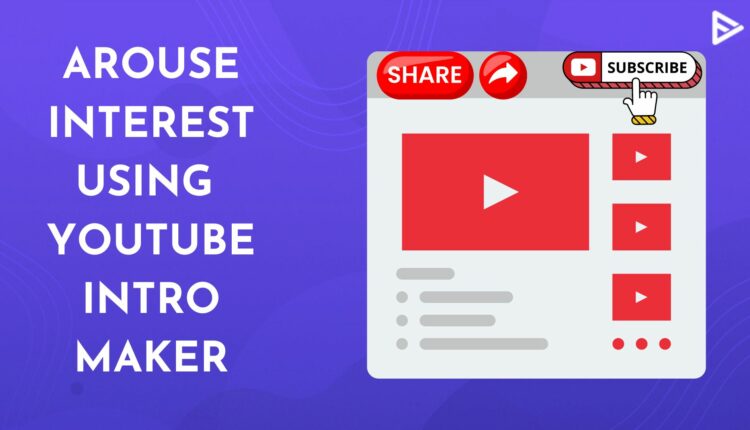 Want to captivate your audience's attention in the first few seconds of your YT video? Then, you should have a firm grasp of using a YouTube Intro Maker tool. You must have seen a short intro section whenever you watch a YT video.
An intro in your YT video gives an overview of your video content to your viewers. It refines your video quality. You may wonder how to make a YouTube intro video? Well, this article will walk you through the steps to make the perfect YouTube intro video using any of the online YouTube intro maker tools.
What Is YouTube Intro Maker?
A YouTube Intro Maker is a professional tool that helps YouTubers create captivating intros in a simple and time-friendly manner without spending a lot of money. You don't necessarily need high-level editing skills and can create an intro video in just a few minutes.
A YouTube intro video is a short clip that plays before the beginning of the main content in a YouTube video. It plays a critical role in branding your channel and its content and creates an impeccable online presence. An intriguing YouTube intro video is unique, hooks your viewers, speaks about your channel's brand values, and is interesting to watch. Let's explore the list of the top best Intro maker for YouTube videos.
Best YouTube Intro Maker Online
There are many popular YouTube intro maker tools available online. Few of these tools offer free trials or a free version to use to create YouTube intro.
1. InVideo
InVideo is a professional video editing tool equipped with readymade templates to quickly create YouTube intro videos. It also has the feature to convert your articles into eye-catching videos. It is an ideal choice if you wish to create amazing intros without much effort and in less time.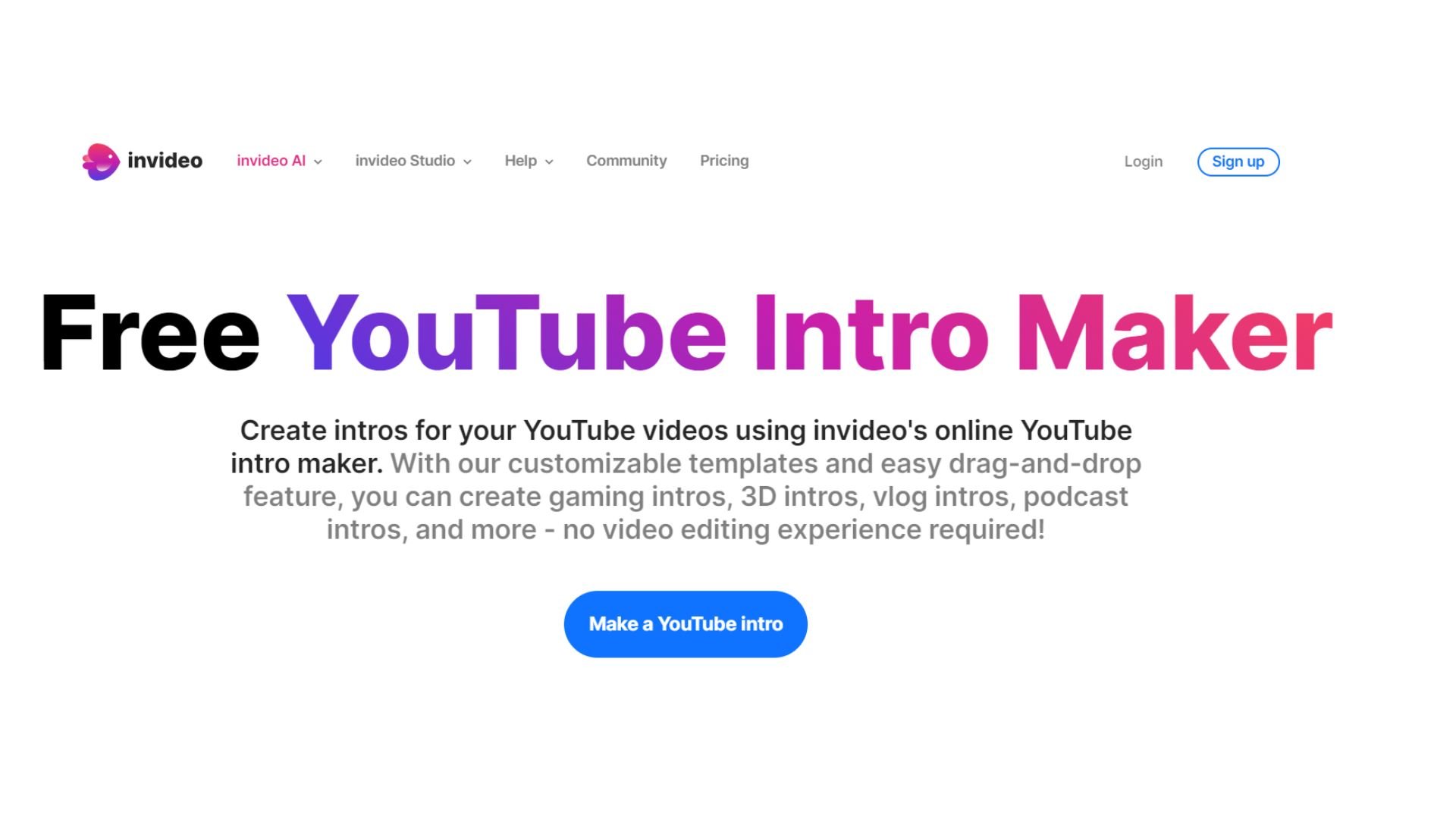 2. Visme
Visme is ideal for creating professional videos from a huge library of templates, stock photos, and animations. You can begin by selecting certain readymade samples and quickly customize them according to your needs and create a unique intro.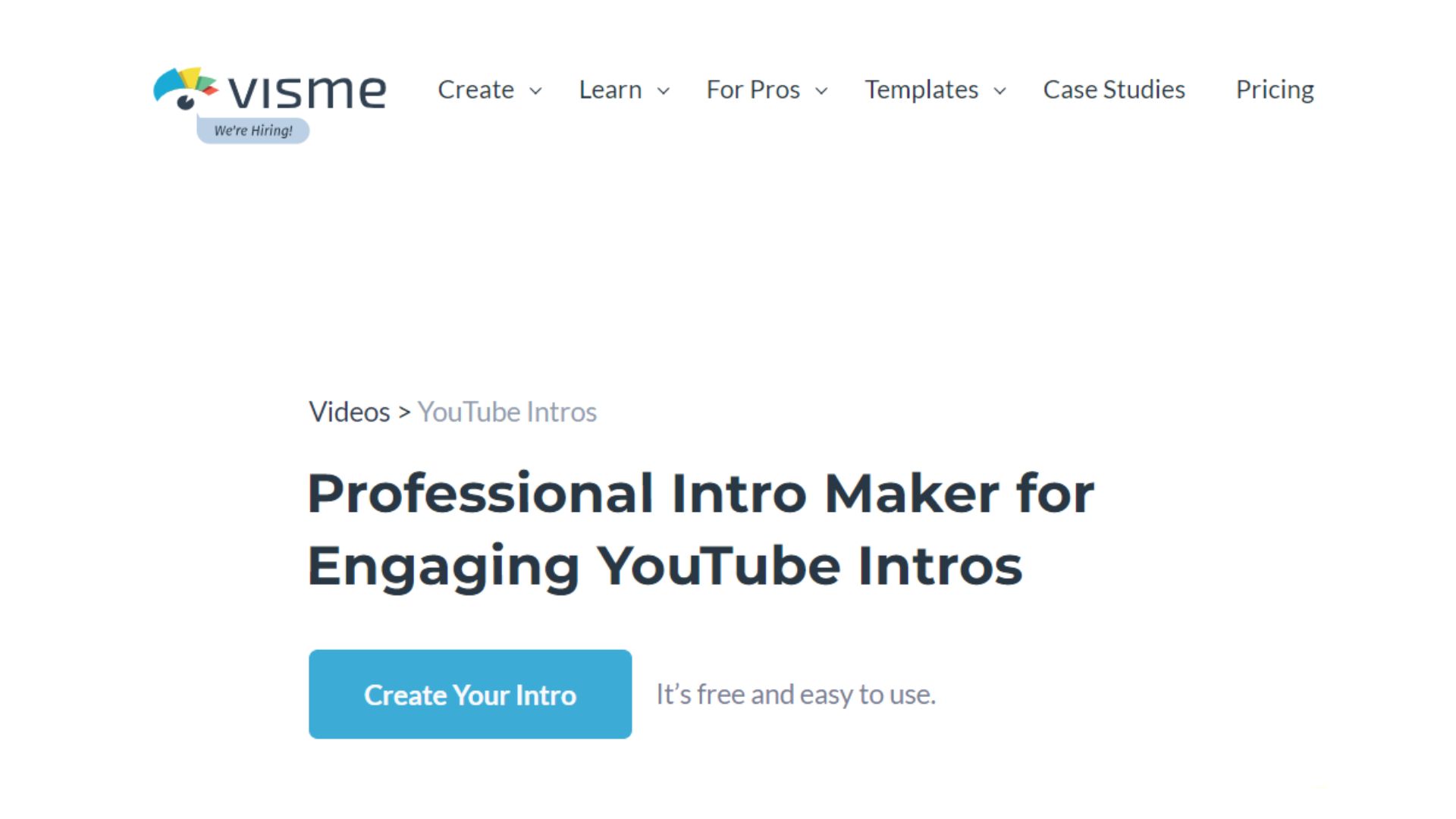 3. Canva
Canva is a well-known YouTube intro maker that creators can use for free. You can select from a customized template with an easy-to-drag approach and download any number of intros you want. You may face certain restrictions in accessing some features while using the free version of this tool.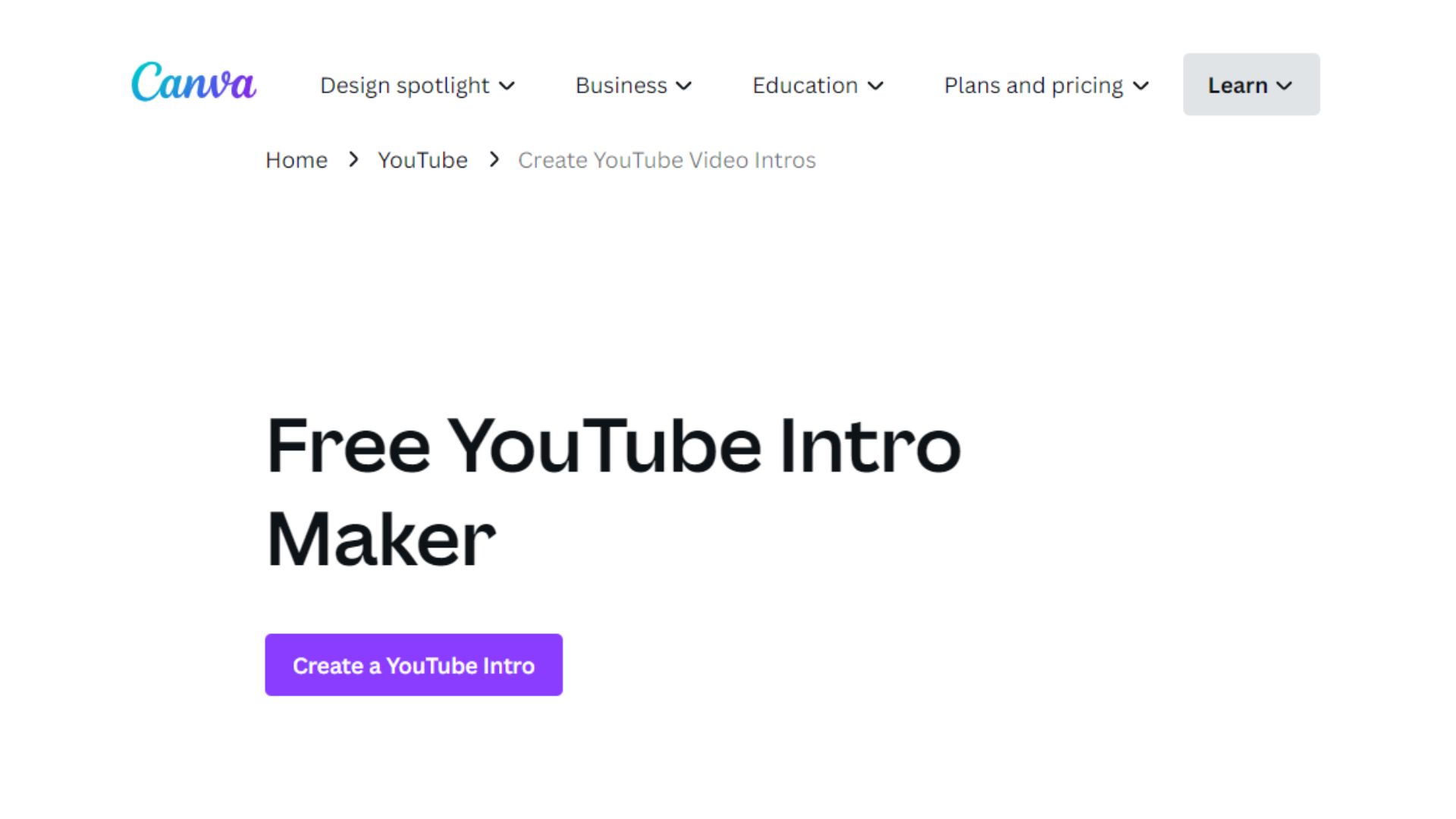 4. Clipchamp
Clipchamp is an impressive intro video maker with aesthetic templates and copyright-free music and graphics to create captivating introduction videos. It allows you to save videos without watermarks and save your precious time in editing.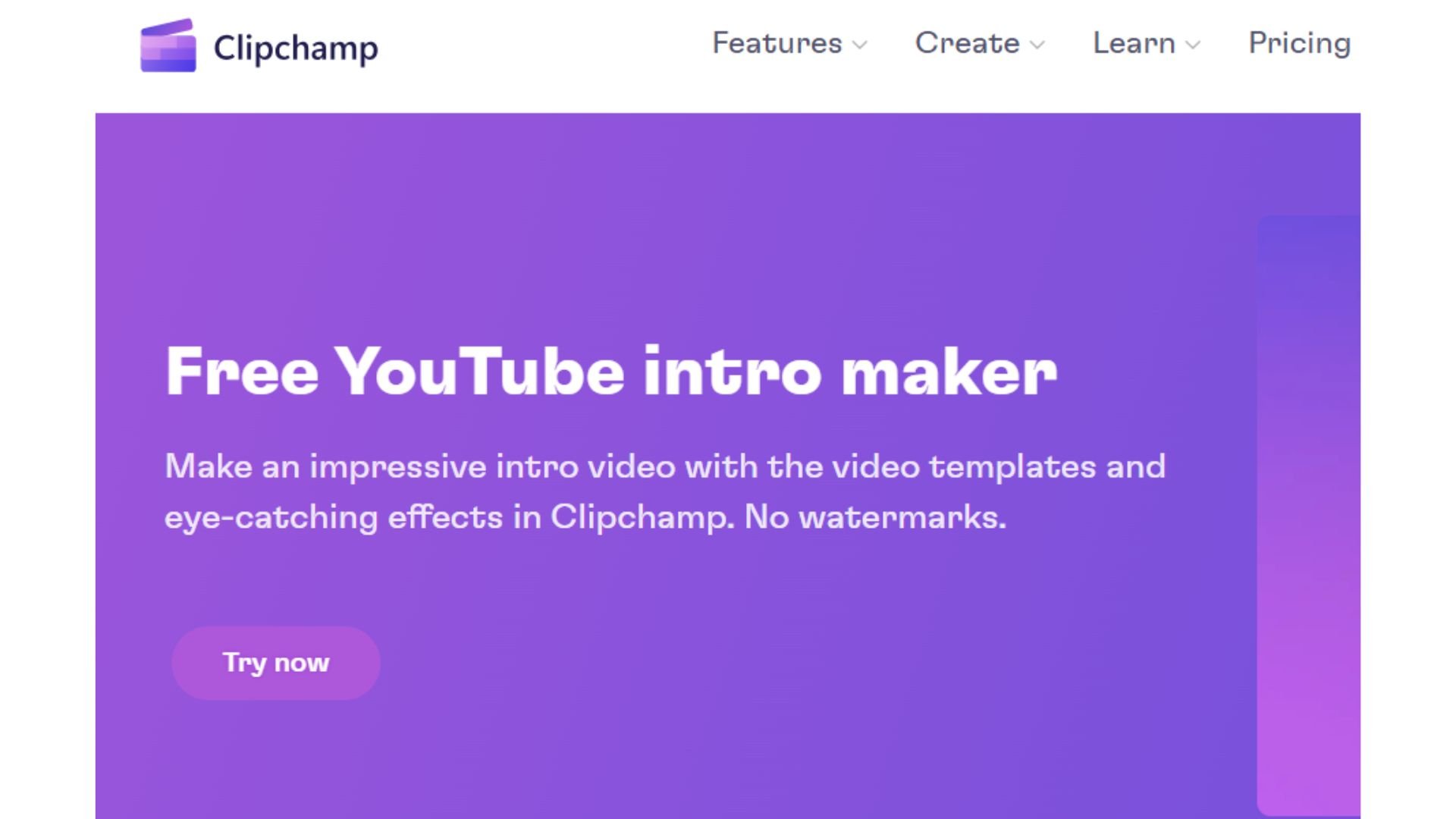 5. Videobolt
It is one of the most easy-to-use YouTube intro makers that allows you to create designs and customize different versions of new intros in minutes. With a free account, you can access this video editing tool and download watermarked videos.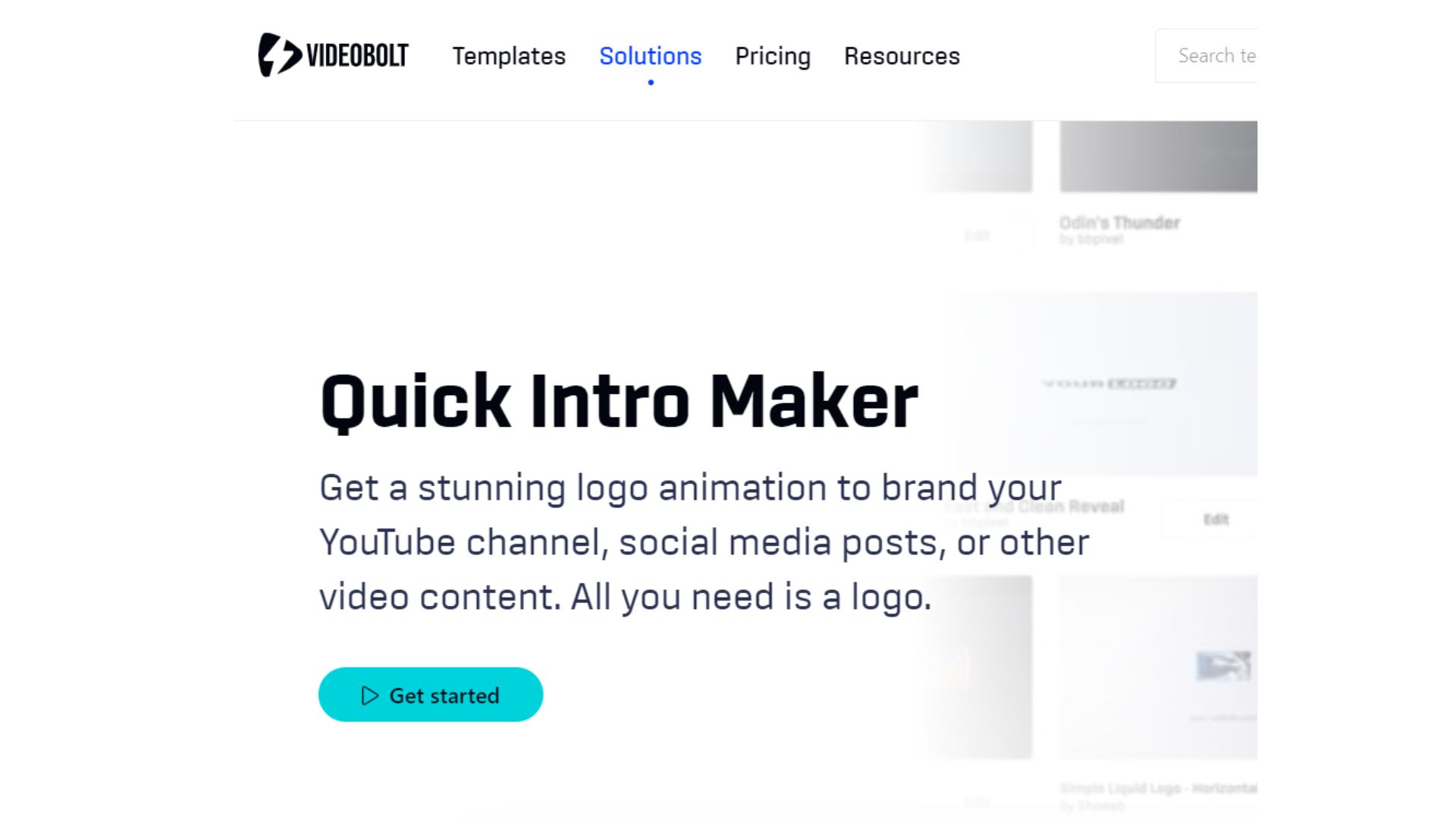 6. Adobe Creative Cloud Express
If you want to create a decent video clip without wasting hours on it, you should choose Adobe Express. You can add spice to your intro by dragging and dropping your clips and icons and also add a cinematic soundtrack or your own voiceover.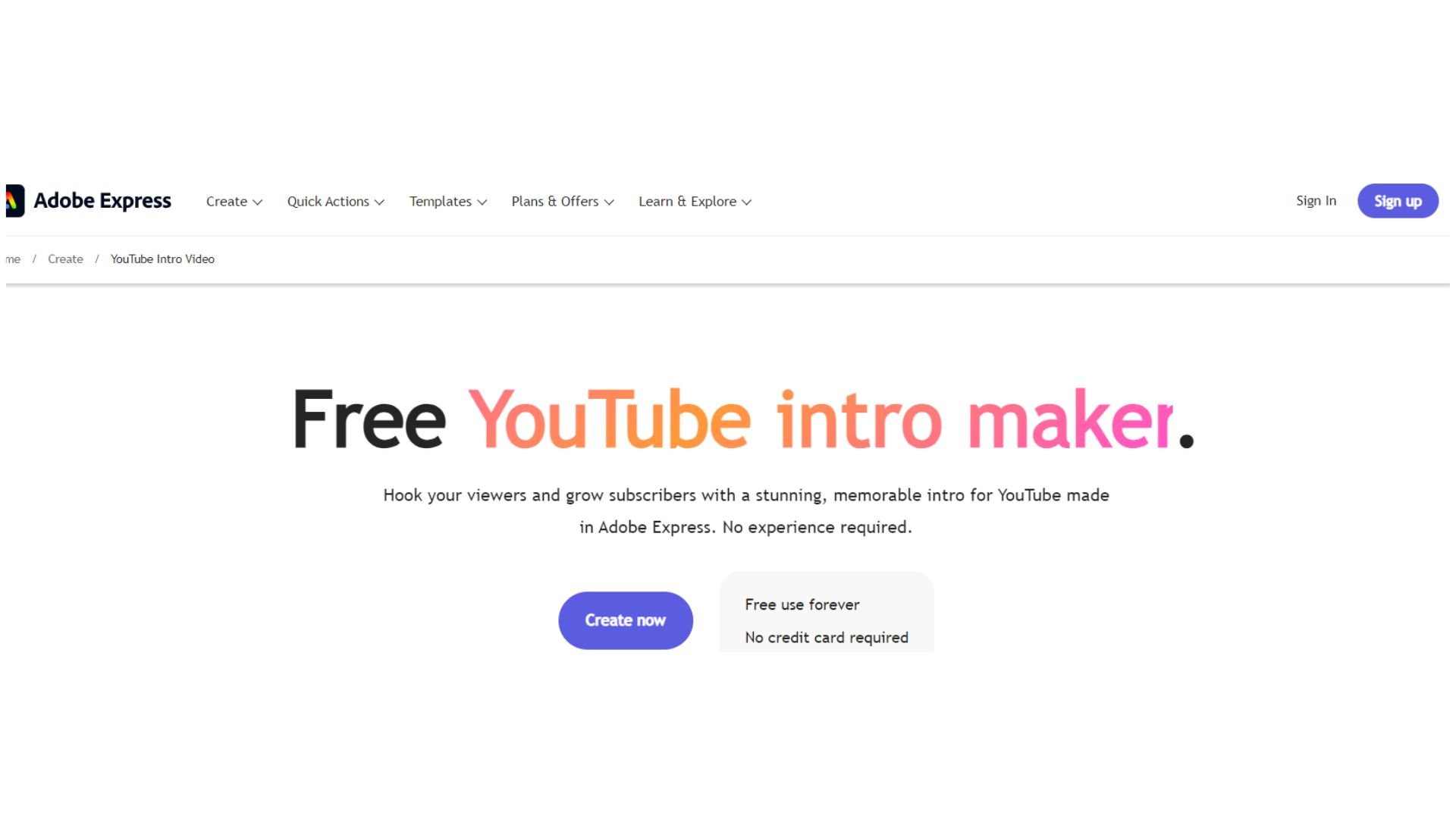 7. Renderforest
Renderforest is best known for creating logo intros and provides extensive templates of logo intros that can be easily customized. It is a platform that helps you with online video creation, logo design, and website design.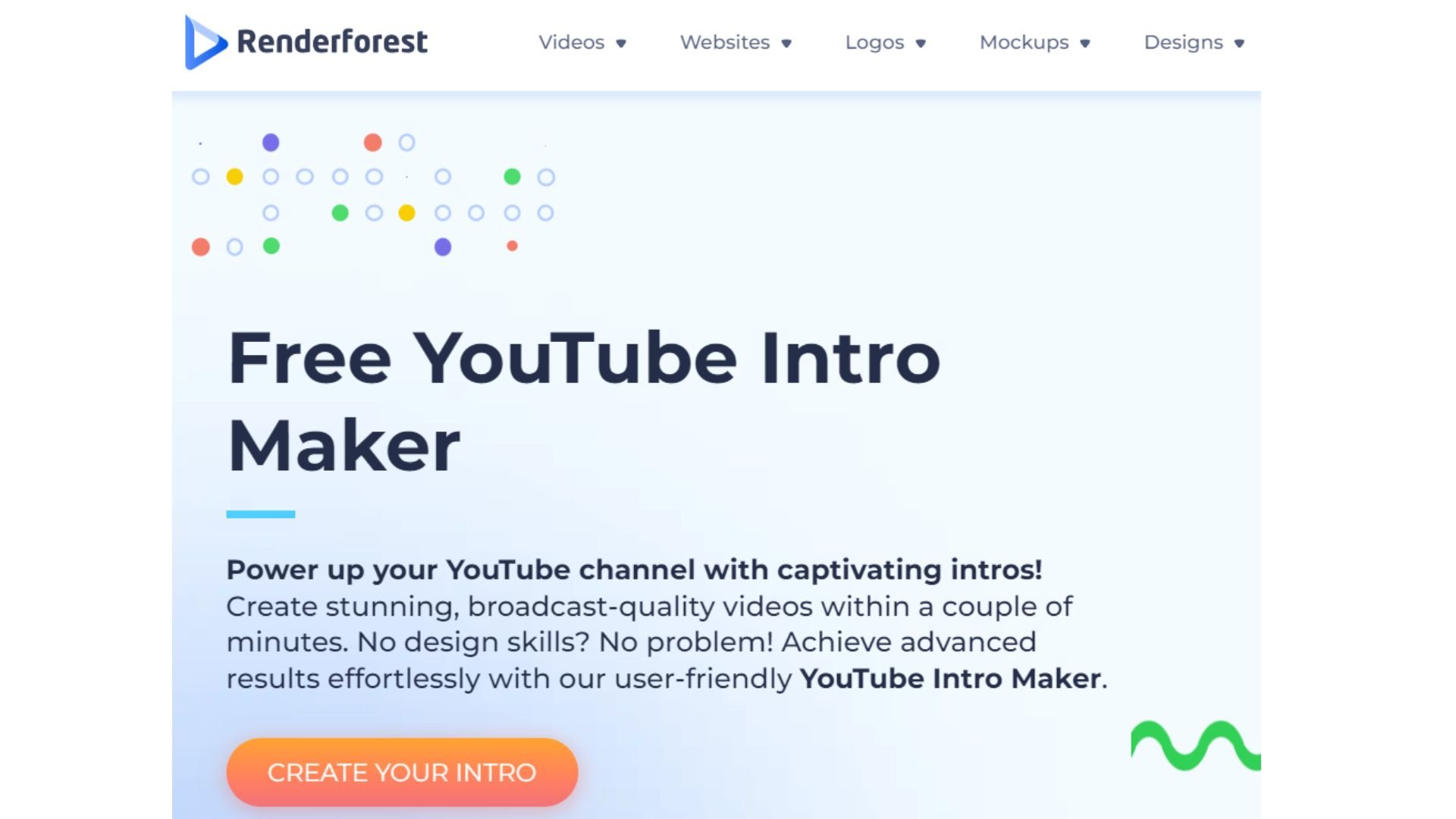 Keep in mind that there is no one-size-fits-all approach. You may have to experiment with a few different tools before you get proficient at using the best YouTube intro maker online.
Key Elements To Create YouTube Intro Video
The fundamentals of creating an incredible YouTube intro video remain the same, while the methods of implementing them in a YouTube intro maker tool may differ. Remember to include the following elements in your YT introductory video.
Be as creative as you can to arouse the interest of the viewer to watch your video.
Include animated texts and logos to create movements in your intro video
Also, add social icons such as comments, likes, and subscribers graphics.
Add royalty-free background music as it elevates the user's viewing experience.
Keep your intro video no longer than 5-10 seconds. Viewers will likely cut off if the intro takes too long to deliver value.
Keep it aesthetically pleasing and minimal. Adding a lot of elements to your YouTube intro video can make it hard for the viewer to follow in a short time span.
Create YouTube intro video with the same resolution and aspect ratio to match your main video content closely.
Ensure that your intro video matches your channel's aesthetics and the video's color grading and style.
Your intro video also differs from niche to niche. The YT intro for a fashion Vlog video will be very different from a Travel Vlog video.
Conclusion
A good intro video can add wonders in promoting your brand to the massive audience who are actively consuming content on YouTube. A reliable YouTube intro maker increases your efficiency, establishes the necessary connection with your audience, and highlights your brand awareness. Whether you are a creator in your initial phase of growing your channel or an established YouTuber, you must have an eye-catching introductory video to make your audience want to watch your content and get more views on your YouTube videos. You can also explore our ultimate guide to make the YouTube outro so that your viewers can watch more of your videos and spend more time on your channel.
Frequently Asked Questions
Q1. Does YouTube Have An Intro Maker In YT Studio?
YT Studio doesn't have the feature of a YouTube intro maker. However, you can use various YouTube intro maker online for free to a certain extent.
Q2. Should I Often Change My Introduction In YT Videos?
You can update your YT intro video as many times as possible. However, you can change or add some details in your intro video once every 3 months as your channel grows with time.
Q3. How To Create A Good YouTube Intro?
Your intro video gives a short but interesting glimpse into who you are, what your channel is about and what kind of content users can watch in your videos.
Q4. Is It Necessary To Add Introduction To My YouTube Videos?
Since your YouTube videos are shared publicly, having an intro video can add an extra touch to your YT videos.