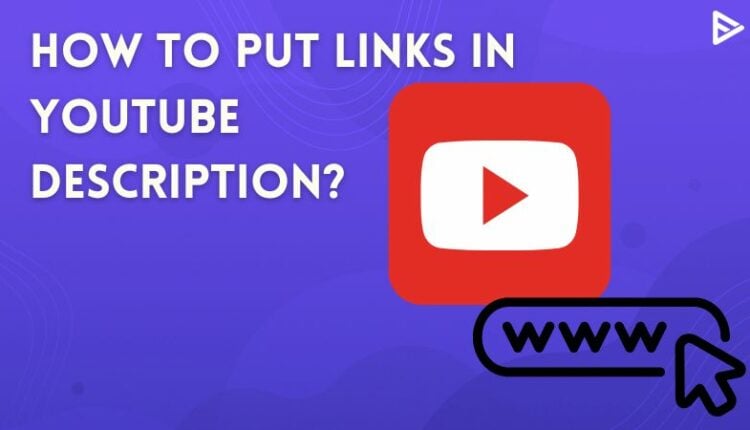 YouTube descriptions are a very important part of a YouTube video. You can add a link to your YouTube video description to promote your other videos or content to your YouTube audience. For example, if you have a blog, you can use your YouTube description to promote that blog. So it is important to learn how to put links in YouTube descriptions in order to share more content with your audience.
So let's see how to put links in YouTube description:
How To Add Links In YouTube Description?
Writing a strong description can help your YouTube video immensely. Links in descriptions can help you move your audience from your YouTube video to wherever else you want them. You could increase your blog traffic or encourage people to join your email list like this.
Here are the steps to put links in YouTube description:
Open YouTube Studio and click on Content in the left menu.
Click on the Details icon of the video you want to add a link in description to.
Paste the link with https:// in your description box and click on Save.
The process to add links directly to your YouTube videos is the same. Just add the link in the description before making the video live. Make sure your link has https:// in the beginning because without it, the link will not be clickable.
FAQs
1. How Can I Add A Long Link?
Convert a long link into tinyurl and then put links in YouTube description box.
2. Can I Put A Link In YouTube Description?
Yes. You can add URLs of YouTube videos and other websites to YouTube video descriptions.
3. How Do I Add Clickable Link To My YouTube Video?
Make sure to add https:// at the start of the link to make the link clickable.
4. How Do I Add A Hyperlink In My YouTube Video?
Type the text you want to add hyperlink to.
Select the text.
Press Ctrl+K.
Paste the link in the box that opens up.
Save the link.
5. How Do I Pin A Link In YouTube Comments?
Add the link in a YouTube comment.
Click on More on the comment.
Click on Pin.
Conclusion
Clickable links are very useful to redirect your YouTube audience somewhere else. You can promote your other YouTube videos, and you can reference a different YouTube to give your video context. You can also get your viewers to make a purchase.
Hopefully, you learned how to put links in YouTube Description after reading this article. If you have any concerns feel free to ask us in the comments below. In the meanwhile, try promoting your videos on VeeFly!