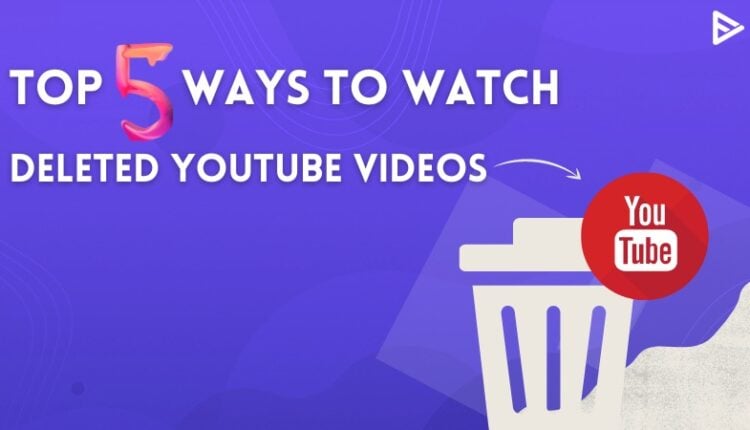 Did you ever get stuck in the curiosity of watching something that has been taken down the YouTube channel and have been wondering how to watch deleted YouTube videos? We can understand your situation, as we have had faced the same issue. It's not a pleasant view, but you no longer need to worry about that as we talk over the reigns for you. So let us dive deeper into the world of YouTube and get to know the hack of how to watch deleted YouTube videos without creating any nuisance to the company policies.
Steps On How To Watch Deleted YouTube Videos
We know your first question would be on how to watch YouTube videos that have been deleted. It's no rocket science to find videos that have been deleted from YouTube. Here are some easy ways to view your YouTube videos that are no longer available.
Archive.org
This is a site where your question about how to watch deleted YouTube videos can be answered. You can easily access any of the deleted videos on YouTube. Its also known by its pet name, the Wayback Machine. The URL of the video you wish to watch makes your work easier by following these steps.
1. Copy-paste the URL and paste it to the Wayback Machine website. A search option will be enabled.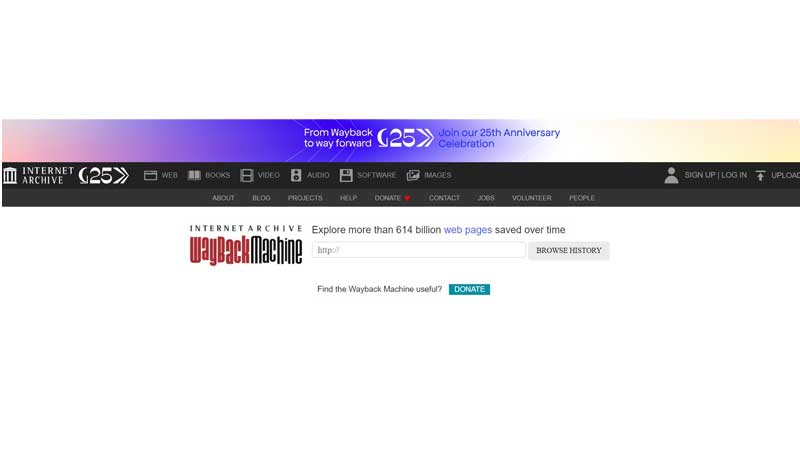 2. Once the video is located, you may download it and enjoy watching it with your friends, family, or pet.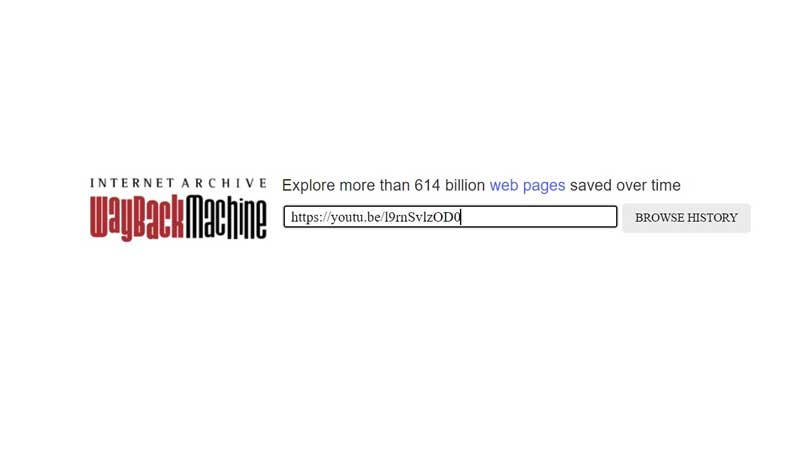 3. You can also save the video in your desired location. Just in case you need more drama in your life.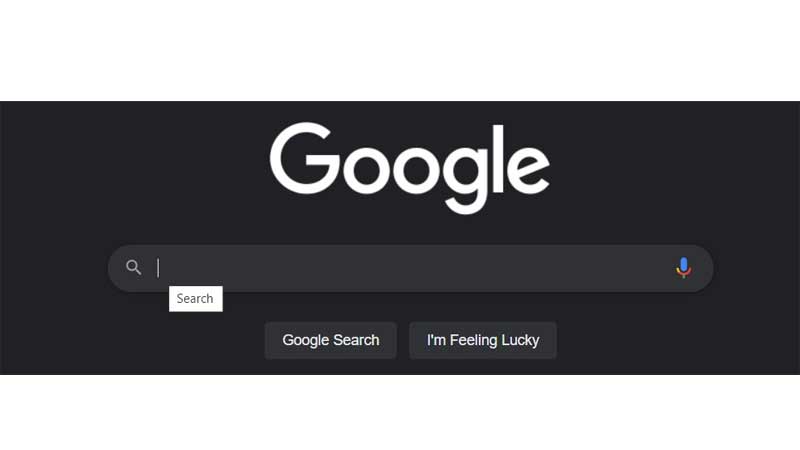 Make the browser work for you.
The browser can be of great use when you know to use it. The basic necessarily required is to see the URL of the video you want. Just copy the link and go to the web page that once had the vital video. Remove the link segment, which consists of "watch?v=" to "embed/."
Once you have been finished doing the changes ad press enter. The server will take you to a new page that has your video. This is so easy, isn't it? This is called embedding the video. It's the easiest solution to follow if you were burning with how to watch YouTube videos that have been deleted.
The embedding process may look like this after you have upgraded the links.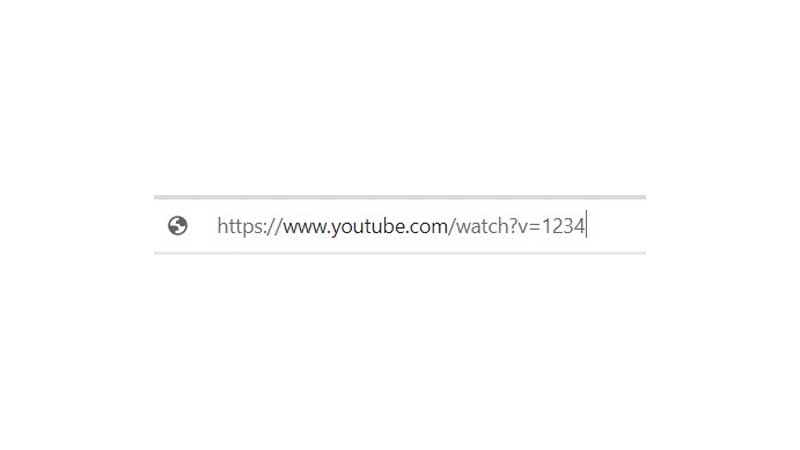 Before embedding:
https://www.youtube.com/watch?v=1234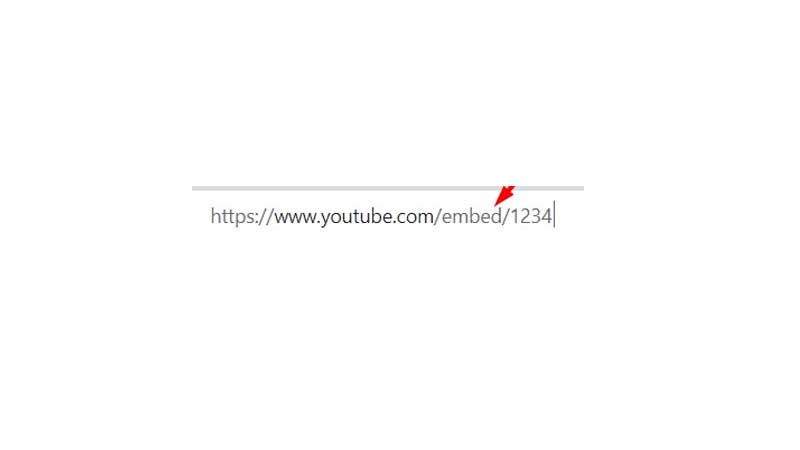 After embedding:
https://youtube.com/watch?v=1234
Again stating, you just need to change "watch" to "embed," as displayed above.
How To Watch Deleted Videos Youtube – Other Platforms For Free
As you may have noticed, the movie or some parts of the films get leaked on different platforms and sites even before releasing that famous movie. The same situation is applied to the YouTube videos that have been taken down. The video can also be found on different sites, that is, if you have the patience to search it a little. The pages where can you can find these videos are Vevo, DailyMotion, and meta cafe.
If you have a question regarding how to watch deleted YouTube videos without link, hang around with us as we have a perfect plan for that too.
Alternate Way to Watch Youtube Deleted Video if archive.org Doesn't Work
If you're using Windows 7, you could run into problems. Additionally, deleted YouTube videos are sometimes not indexed before they are removed. Archive.org is ineffective in this situation. However, there is another way to watch YouTube videos that have been erased. This method, however, only works for videos that have been recently erased. As a result, you'll need to copy the link to the recently lost video and proceed with the procedures below.
Go to the video's URL and press enter after adding "&t=D" (without the quotes) to the end of the URL. This will redirect you to a screen that reads, "This video is unavailable."
How to Watch Deleted Youtube Videos Without URL
Given that you know the URL, Archives.org may be able to provide you with an accessible means to obtain a video.
However, getting the URL of a deleted video is not always possible. For example, you may have cleared your browser's cache or removed your search history. Therefore, you'll need to use an alternative method when you don't have the URL.
First, open a new tab in your browser and type "Google" into the search field. You must now browse to a method known as Google Search Operators.
Put the cursor where you want it and write "site.www.youtube.come," followed by the name of the deleted video. Allow Google some time to complete the search as it begins.
The video might be found on Facebook, Instagram, or another social media platform. It can now alter the URL of the site without losing access to the video.
After that, you may go to the Wayback Machine using the first approach (aka archive.org). You can now download the video to your computer and continue on your way.
Why is YouTube Deleting The Videos?
Before we start watching deleted YouTube videos, we will help you get acquainted with why YouTube is deleting the videos. Here are reasons why your video or any other video of your favorite YouTuber has been deleted.
Your content is inappropriate according to their rules and regulations.
Content is taken down when the information used in the video is ill-suited for the guidelines. This may include violent or dangerous content, harassment, cyberbullying, hate speech, or even the sale of illegal goods or services. Any content related to sexual activities is also included in the list.
For the creators:- in any case, if you feel that you have kept all community guidelines in your mind and still the video is taken down, you can appeal for a community guidelines strike.
The channel has got a copyright strike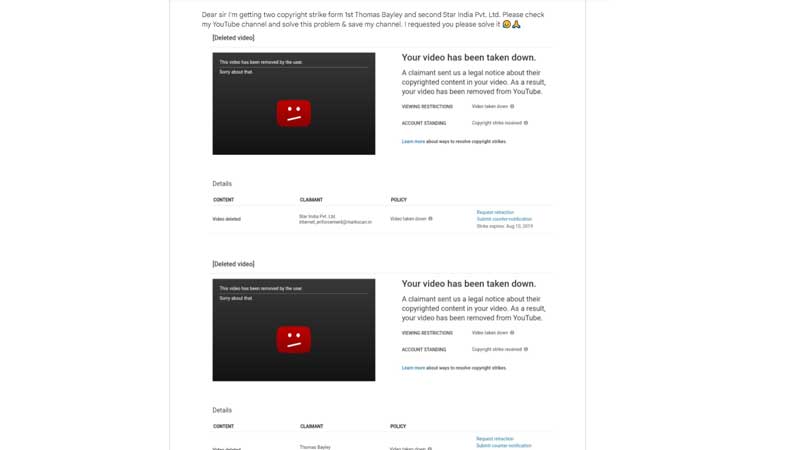 Your content can also be taken down if you reived a copyright strike. Try not to use the songs or other images of the original user, and even if you do, take their due permission.
Provoking suicide or self-harm can also lead to your videos getting deleted.
Youtube can be the best platform if you want to spread awareness about depression and other mental illnesses. The issue comes into play when someone misuses this power to provoke self-disgust, self-harm, or even promote suicide, among others, on the YouTube platform. The community guidelines are strictly against this, resulting in the instant removal of the video. There should be no questions about how to watch YouTube videos that have been deleted on this topic because these are no longer available for a cause.
Tip Of The Day For YouTube Creators
The hot topic for today is how to avoid losing deleted private YouTube videos. If the video belongs to you, you can always write the mail to the YouTube support, and they will help you get the videos back. It might take some time, but it is better than not trying.
How To Watch Deleted YouTube Videos Without Link?
Trying this method, ladies and gentlemen, is a little tricky but not trickier than the chemical formula. You will be able to grasp it quickly, so here are the steps:-
Open the Google search option in the new tab. After playing a little hide and seek, you will find the google search operators.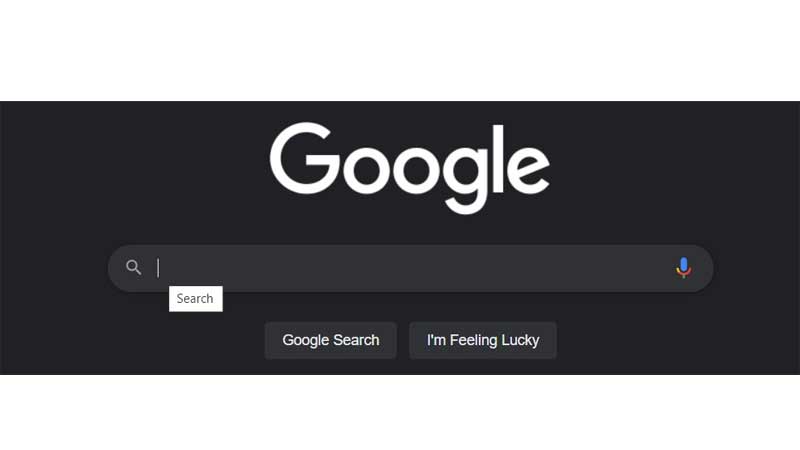 Type in "site.www.youtube.come" and the name of the deleted video, and the all smart google will find your video within seconds.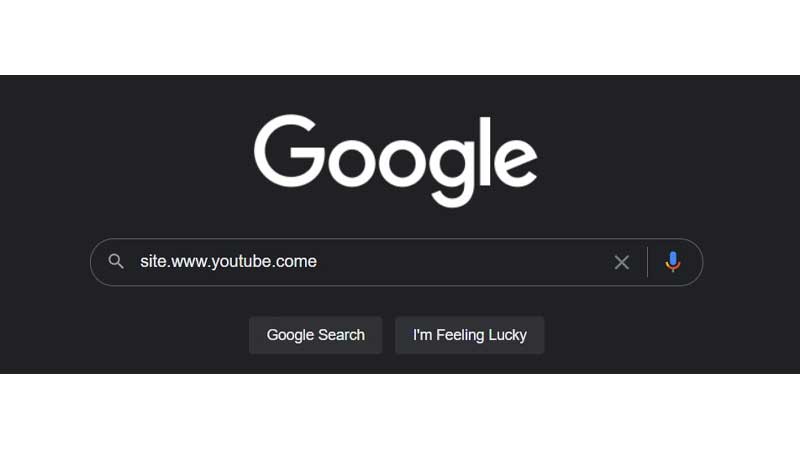 This video can be presented on any social site: Instagram, Twitter, or even Facebook.
Change the site URL, head back to the Wayback Machine, and download the video to the pc or the laptop.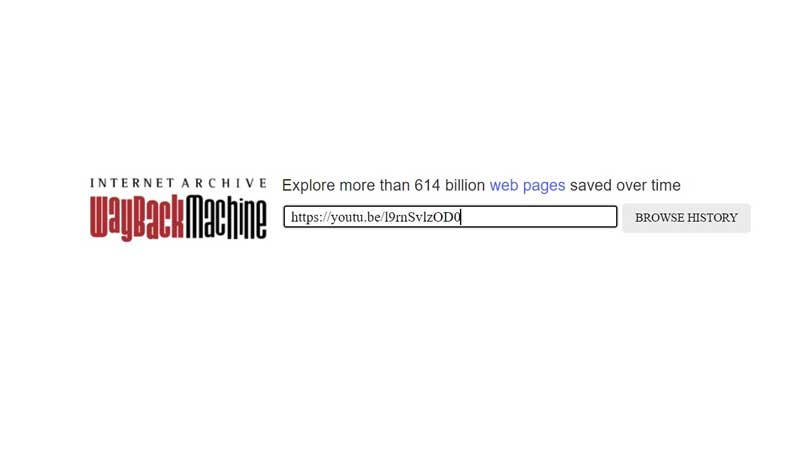 You are now set to go.
This is the tried and tested way without the link. Hope this helps!
How to watch deleted YouTube videos in 2015?
We all know that the last decade was known for setting the milestone. From Lithuania adopting the euro as its currency to Randy Johnso and Pedro Martinez getting their names carved into the Baseball Hall of Frames. So undoubtedly, one would want to view the videos from 2015.
Well, you still don't need to worry as the Wayback Machine, as mentioned above, would still have your treasure safe and sound. Even though the videos would still be there on the YouTube channel, there are still slight chances that the one you want has escaped you from under your nose.
The quest is finally coming to an end. Kudos!
Conclusion
We have covered all the easy and sure-shot methods on how to watch deleted YouTube videos. We hope you found this article helpful. Also, check out our other blogs; they can surely help you increase your knowledge and even tell you ways of getting rich with YouTube. See you soon!
Frequently Asked Questions
Q.1 How do I find a deleted YouTube video?
Go to the Internet Archive's Wayback Machine and paste the URL of the deleted video.
Press Enter after pasting the URL into the URL field.
Choose a date and time when the video was available and take a snapshot.
To download the video, right-click it and choose Save movie as.
Q.2 How can I watch deleted YouTube videos in 2023?
Ans. If you wish to view a deleted YouTube video using the Wayback Machine, you'll need to locate the video's URL; without it, you won't be able to watch the deleted YouTube video. 2. Go to archive.org and put the YouTube video URL into the search field before pressing return.
Q.3 What happens when a YouTube video is deleted?
Ans. The video URL and title will no longer be viewable or searchable in YouTube Analytics when you delete a video.
Q.4 Is there a way to watch old deleted YouTube videos?
Ans. One of the easiest ways to watch deleted YT videos is through Wayback Machine.
Q.5 Can you retrieve deleted YouTube videos?
Ans. If you have deleted a video from your channel you can contact customer support.